The new merchandise program will feature toys, clothing, and more themed to iconic Star Wars planets, available exclusively on Amazon.
Star Wars collectors, set your hyperspace coordinates -- for Amazon.com/starwars.
Today Amazon kicks off Star Wars: Adventure Across the Galaxy, a merchandise program featuring products inspired by the planets of a galaxy far, far away. Throughout the year, fans will be treated to eight drops of new and popular items that have been carefully curated across multiple categories, including toys, home, collectibles, and apparel, with select products available only on Amazon.

StarWars.com is thrilled to offer a first look at some of today's releases, all celebrating the iconic ice world of Hoth, as seen in Star Wars: The Empire Strikes Back. Check out the preview below and go to Amazon.com/starwars to shop the entire collection; and remember to visit Amazon.com/starwars throughout the year for a new range of products. Punch it!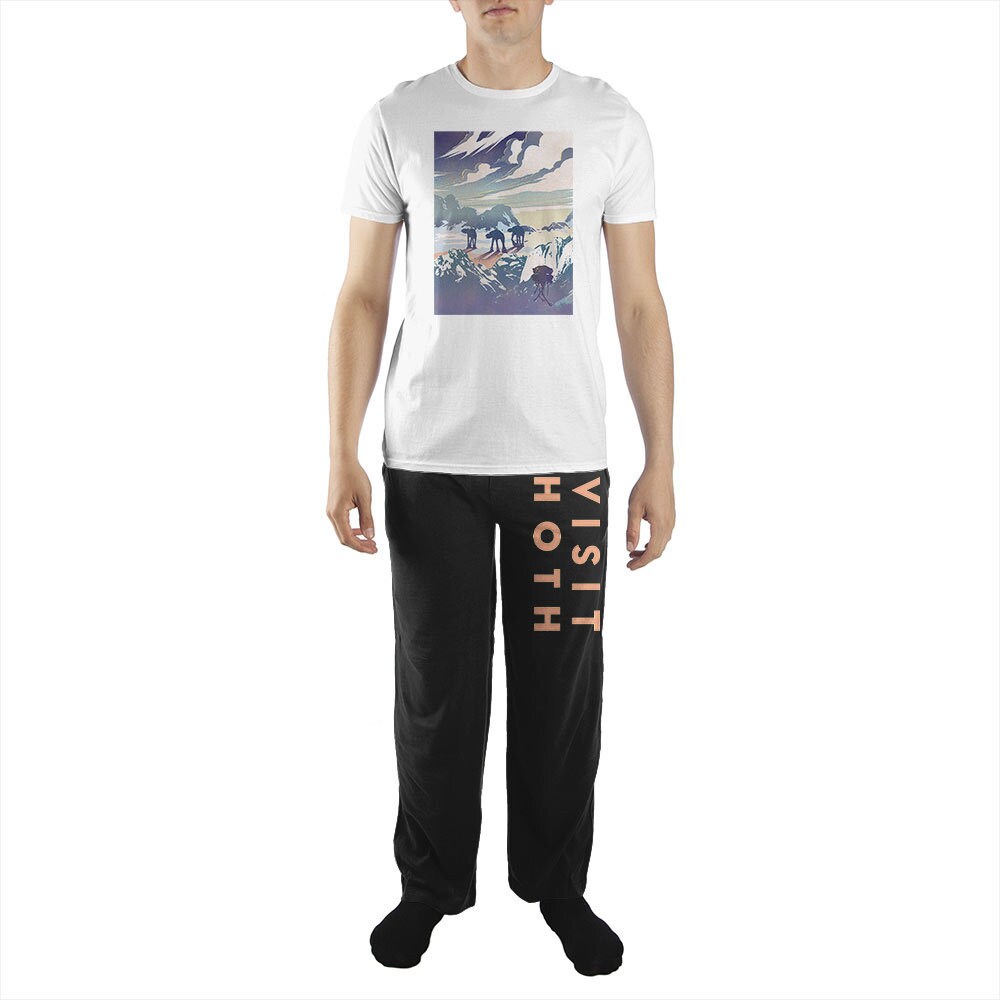 Visit Hoth Sleep Shirt and Pants by Bioworld
Warm up for those cold Hoth nights with this fun shirt and pants set.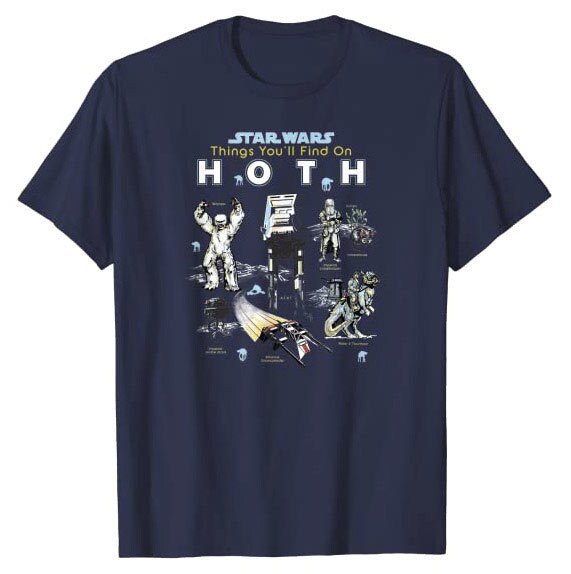 Things You'll Find on Hoth Tee by Fifth Sun
From AT-ATs to snowspeeders, this clever T-shirt from Fifth Sun celebrates the coolest stuff from coldest Episode V planet.
Star Wars The Black Series Han Solo (Hoth) by Hasbro
As part of the celebration of Lucasfilm's first 50 years, Hasbro's vaunted Black Series welcomes back Han Solo in Hoth gear with this Archive Collection rerelease. If you missed out on this figure the first time around or are just getting into the Black Series, hop on your tauntaun and add it to your collection!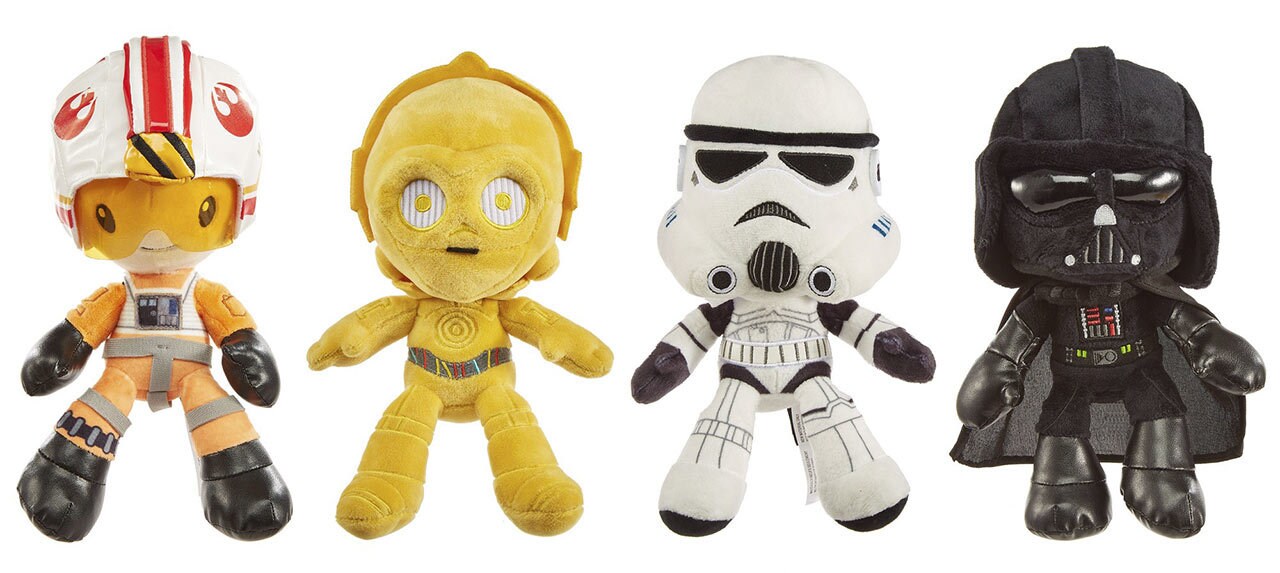 Bring the iconic characters of The Empire Strikes Back home in adorable plush form with this special bundle featuring Darth Vader, Luke Skywalker, C-3PO, and Stormtrooper.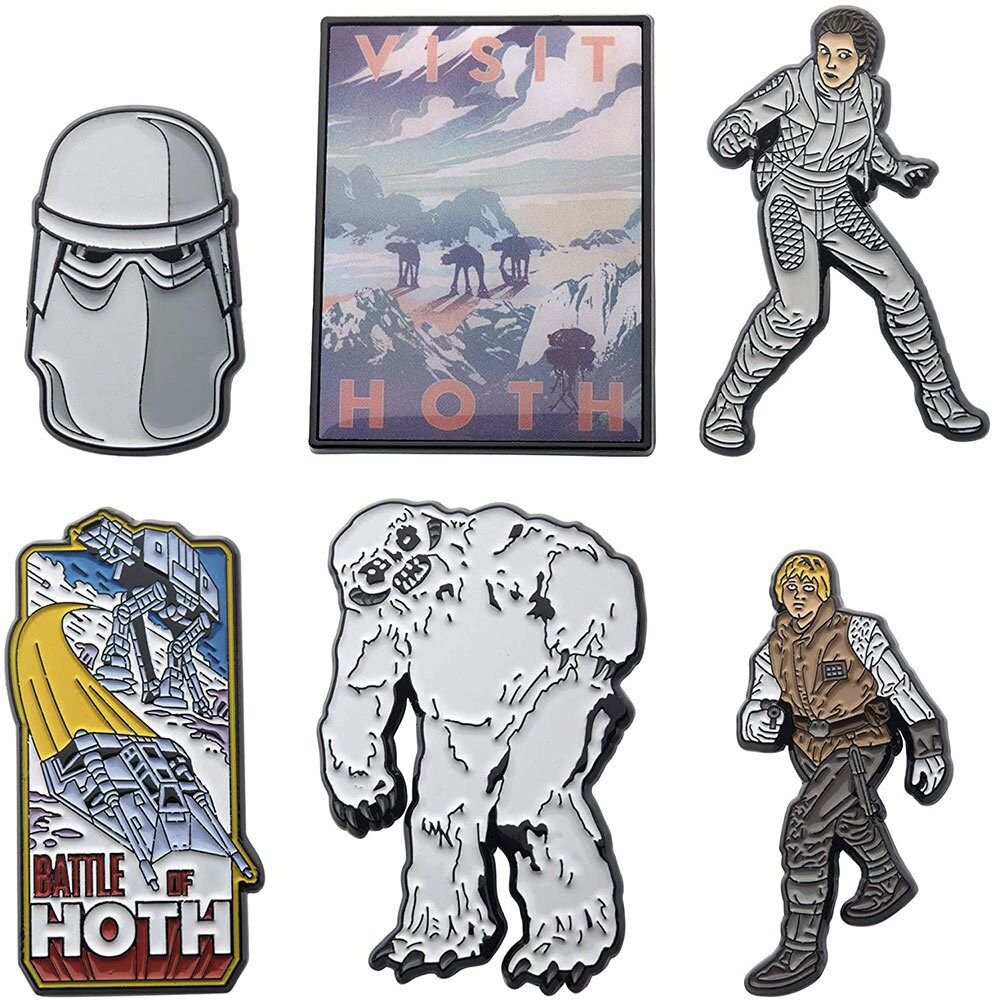 Add some Hoth flair to your wardrobe with this pin set from Salesone, featuring Leia Organa, snowtrooper, wampa, and more.
Visit Amazon.com/starwars every month to shop Star Wars: Adventure Across the Galaxy.