Announcing a 3-LP deluxe release featuring a 48-page hardcover book, hand-etched holograms, and more.
Your record collection is about to be infused with the power of the Force.
Walt Disney Records announced today that a special vinyl collector's edition of the remastered original motion picture soundtrack for Star Wars: A New Hope will be released on December 1. Created in celebration of the 40th anniversary of John Williams' classic score, the 3-LP set, made with 180-gram vinyl, features a 48-page hardcover book and a special feature that would delight even the Emperor: a 3D hologram experience with the Death Star on disc 3, side A, and the Star Wars 40th anniversary logo on side B. Both were hand-etched by Tristan Duke, who crafted the vinyl wizardry of Jack White's Lazaretto.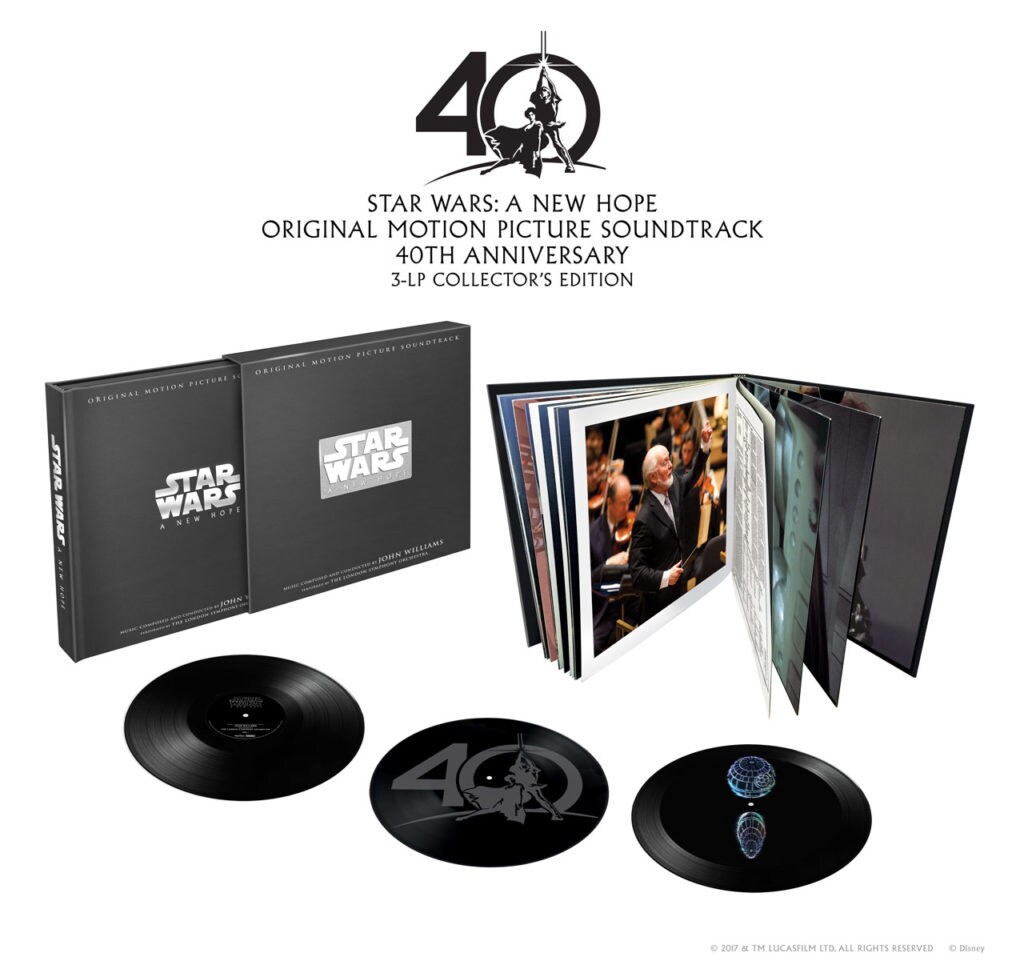 The box set will also include rare behind-the-scenes photos from the film's production and scoring sessions, along with two essays in the accompanying hardcover book: "Tuning Up a Galaxy," written by author Jeff Bond (Danse Macabre: 25 years of Danny Elfman and Tim Burton, The Music of Star Trek) focuses on the phenomenon of Star Wars and how John Williams' score changed film music forever. "John Williams' Journey to Star Wars" by Jeff Eldridge discusses John Williams' early career -- from his musical heritage to his continuing legacy.
Whether you've never owned a Star Wars soundtrack or have memories of spinning the original Star Wars vinyl in 1977, this will be a release long remembered. Preorder yours now.
StarWars.com. All Star Wars, all the time.