Make an Imperial snack that even rebel spies would love.
"I don't like sand. It's coarse and rough and irritating and it gets everywhere." Anakin didn't like sand but shoretroopers seem more than fine with it.
On the beaches of Scarif things can get a little dusty. While real shoretroopers have plastoid armor, these cookies are made of sandy cinnamon studded shortbread. These sweet troopers are perfect for a seaside battle or a non-eventful day at the beach.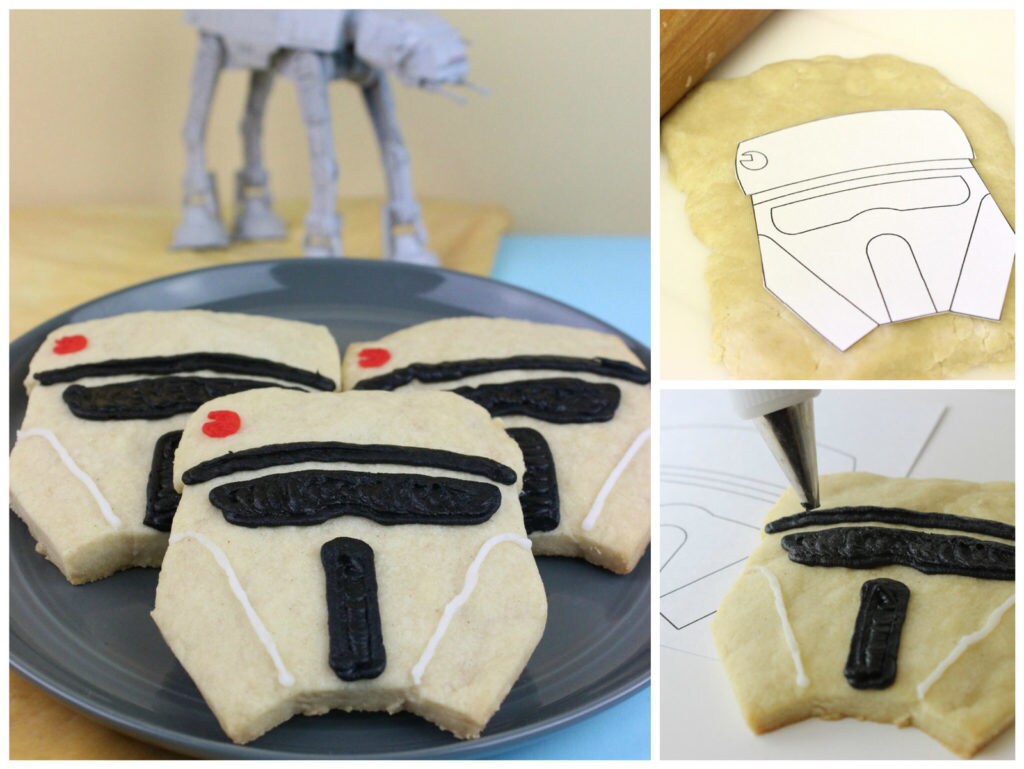 Shoretrooper Shortbread
You'll need:
Black icing
White icing
Red icing
Ingredients:
2-1/4 cups all-purpose flour
½ teaspoon cinnamon
Pinch of salt
1 cup (2 sticks) unsalted butter, softened
2/3 cup powdered sugar
2 teaspoons vanilla
Preheat the oven to 350 degrees and prep baking sheets with silpats or parchment.
In a bowl whisk together the flour, cinnamon, and salt.
In the bowl of an electric mixer cream the butter, powdered sugar, and vanilla.
Add the flour and stir until combined.
Roll the dough out to ¼-inch thick. Use the template to cut into shoretrooper shapes then place on the prepped baking sheets.
Bake 14 to 16 minutes then let cool on a wire rack.
With the black icing and white icing use a #4 tip to pipe the helmet details. Use a #2 tip and red icing for the helmet insignia.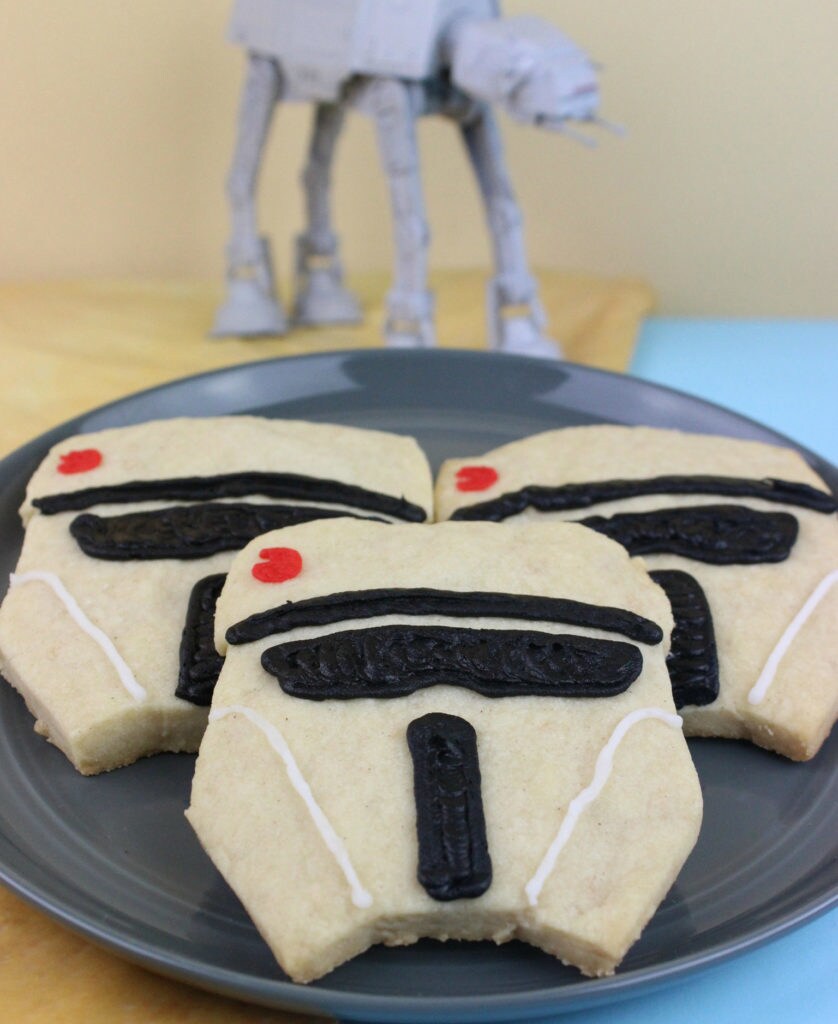 Now, enjoy some shortbread that will have you ready to defend the Empire's greatest secrets.
Jenn Fujikawa is a lifestyle and food writer. Follow her on Twitter at @justjenn and check her Instagram @justjennrecipes and blog www.justjennrecipes.com for even more Star Wars food photos.