Time it is. To stop looking past this pile of old books.
Through the props and costumes of Star Wars, we find a tangible link to connect with the characters from a galaxy far, far away and the stories they inhabit. Inside the Lucasfilm Archive, take a closer look at these artifacts and the stories behind their design.
There's a feeling of reverence surrounding the ancient Jedi texts. Secreted away on Ahch-To in a sacred place built a thousand generations ago to keep the knowledge of the Jedi Order safe for future disciples, the venerable tomes represent the last remnants of the Jedi religion, the last echoes of wisdom from an order on the verge of extinction.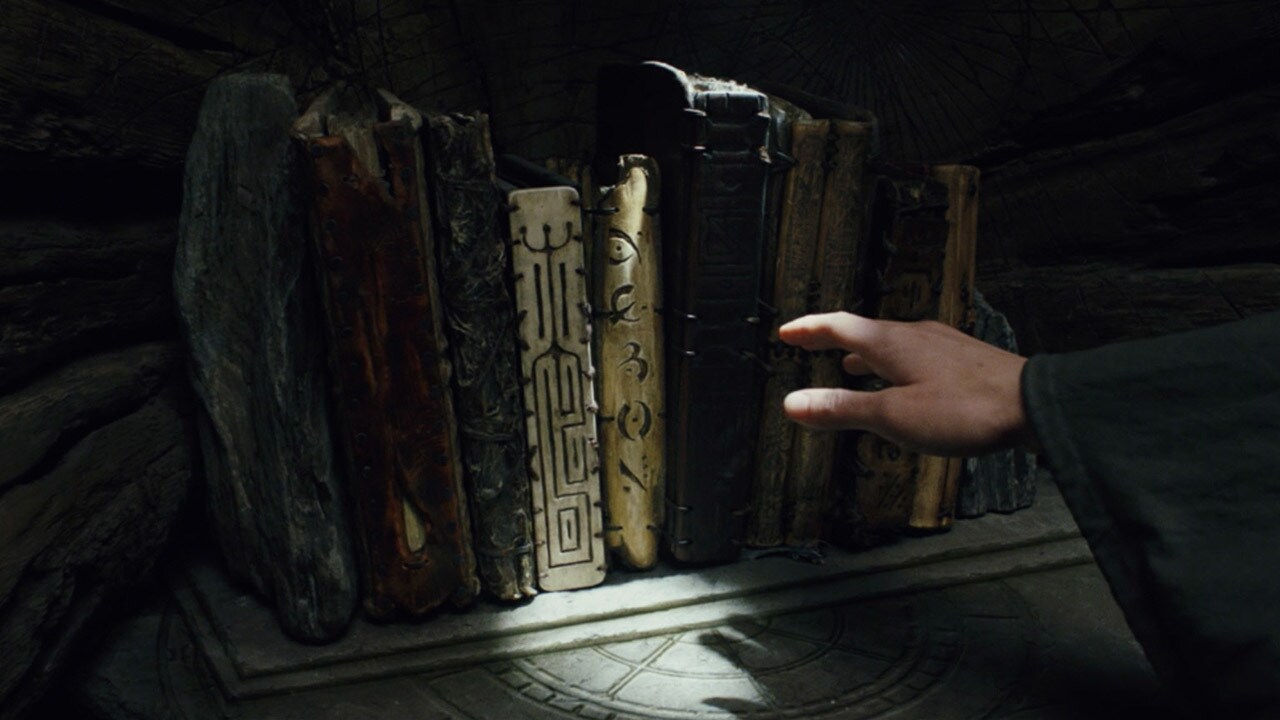 In-world, the library is a symbol of Luke Skywalker's lost faith -- in himself, the Force, and the teachings of his masters, -- realized as simple, incendiary paper volumes that he tries but fails to torch in Star Wars: The Last Jedi. Printed books are a rare find in a modern galaxy that prefers datapads and holograms as primary forms of communication. But stashed away in a drawer aboard the Millennium Falcon, the scriptures survive for another day in Rey's care.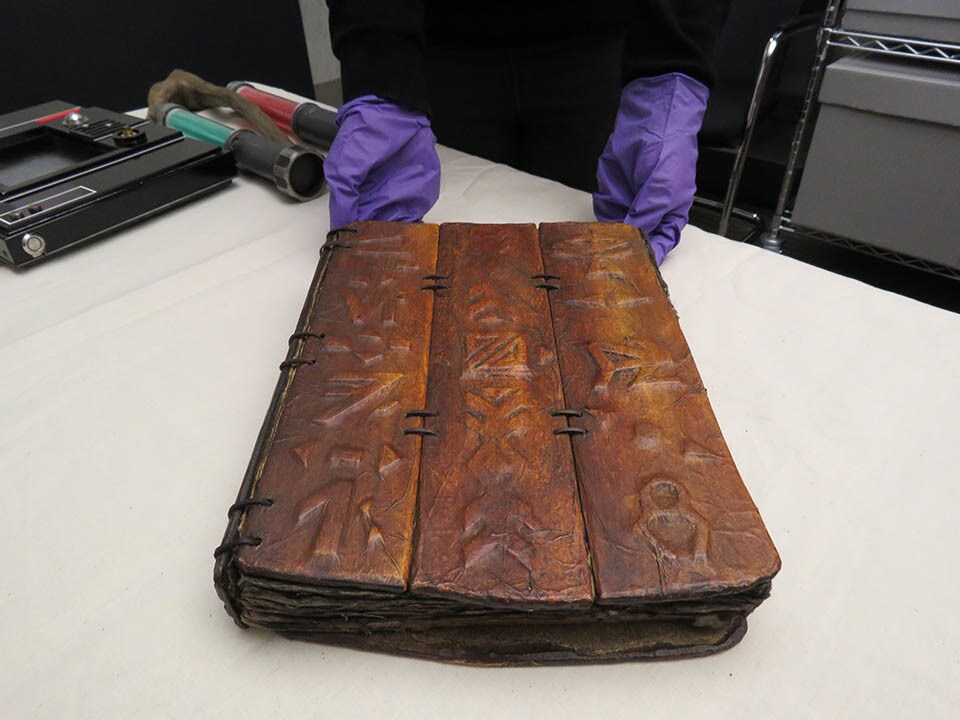 To create the hero Jedi Order book, pulled from the petite row and opened to reveal the Jedi emblem for mere seconds on screen, prop makers and artisans designed and printed painstakingly detailed vellum-like sheets then bound them in the cast of a hand-carved cover.
The final effect is mesmerizing in person. "This is a pretty prized piece," says Lucasfilm Archivist Madlyn Burkert. Beyond that first page are a host of individual pages, designed and lettered as if they truly held the knowledge of those first Jedi practitioners. There's incredible attention to detail on each page, layers of gold leaf mixed with blue pigments and an unidentified script, perhaps inspired but some of the earliest scrolls and scribbles from our own human history.