Experience Force-filled frights with these spine-tingling stories!
The galaxy far, far away is no stranger to things that go bump in the night. From brain worms to dianogas to undead Nightsisters, there's a star-cruiser load of things that send shivers up your spine. Even the world of Star Wars on the printed page has its share of haunts and horrors, and StarWars.com is highlighting some of the best in celebration of Halloween and Star Wars Reads. With these 13 books and comics, readers of all ages can enjoy the delights of the darkness -- if they dare!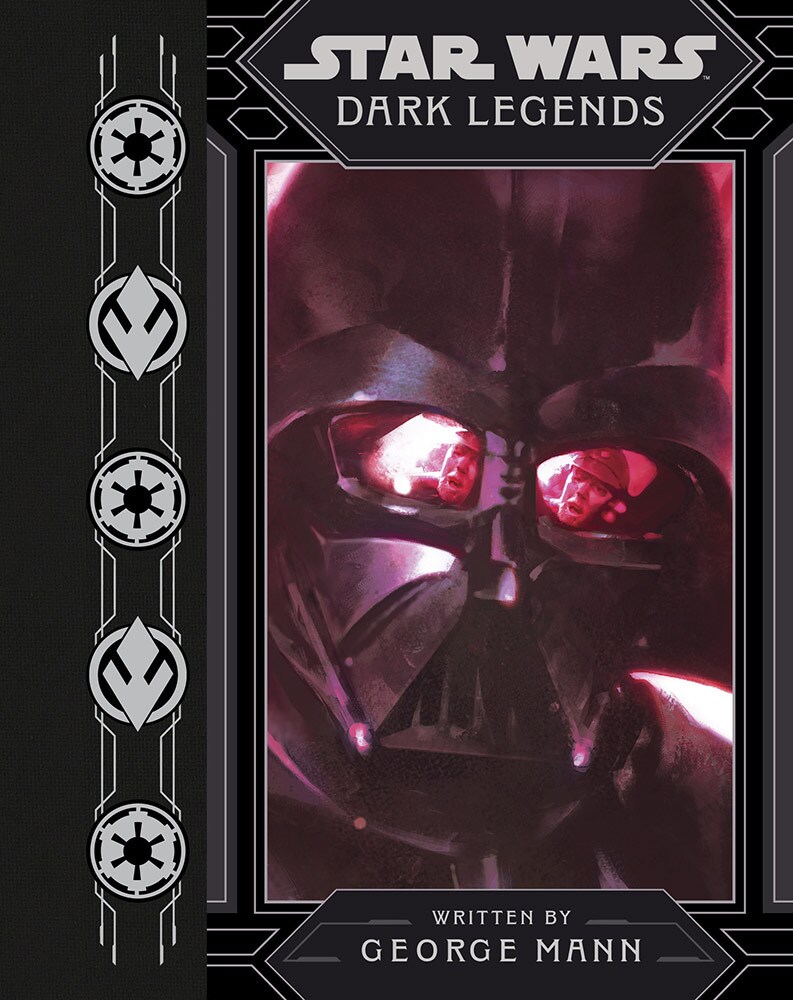 This collection of short stories will have you sleeping with the lights on! Written by George Mann, and with illustrations by Grant Griffin, this 2020 anthology of seven tales (10 if you can get your claws on the Target-exclusive edition) will take you to the dark corners of the galaxy, from Endor to Exegol, from Sith laboratories to Black Spire Outpost. A shadowy figure snatches children in the night in "The Orphanage." Dok-Ondar has a mask for sale -- but will the curse of its previous wearers haunt its next victim in "Buyer Beware?" In "The Gilded Cage," a powerful Nightsister seeks revenge against a Sith Lord, Darth Caldoth, but who will trap whom? Plus, a wolfman gone mad, twisted spirits of the Sith, and more. Chills galore in this book from Disney Lucasfilm Press!
2. Star Wars: Death Troopers and Star Wars: Red Harvest
If you're a fan of George Romero or Max Brooks, you'll get bitten by this pair of Legends novels from Del Rey, written by Joe Schreiber. 2009's Star Wars: Death Troopers features the crew and inmates of a drifting prison barge that find a chance for survival aboard a derelict Star Destroyer, but boom -- zombies in space! Star Wars: Red Harvest, released in 2010, serves as a prequel showing the development of the virus, set at a Sith academy in Old Republic times -- and you guessed it, more and more zombies. Even undead tauntauns!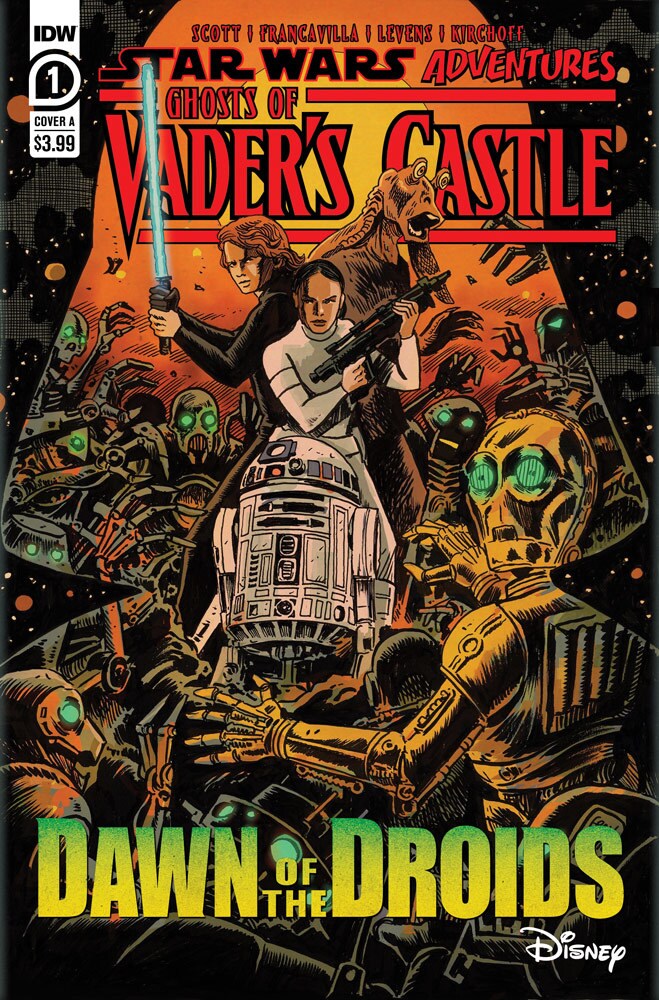 3. Vader's Castle Saga
What if your starship broke down on a harsh lava planet, and the only refuge was a creepy castle…that happened to once belong to the Dark Lord of the Sith, Darth Vader? Starting as a series of stories being told by the crashed crew as an overall framing device, these tales introduce new characters and bring back familiar faces like Hera Syndulla and the Ghost crew, Han Solo and Chewbacca, Count Dooku, Darth Maul, and even Jaxxon! Writer Cavan Scott, no stranger to horror in Star Wars, penned this comic book collection of spine-tingling stories for IDW Publishing (and also available on Comixology), with tales being released annually around Halloween:

With tales entitled "Vault of the Living Brains" and "Dawn of the Droids," you know there are a lot of stories reminiscent of classic horror films, as well as stories that delve into the dark as only
Star Wars
can. Will these terrors haunt your dreams? With Cavan Scott and a crew of amazing artists piloting this series, you bet.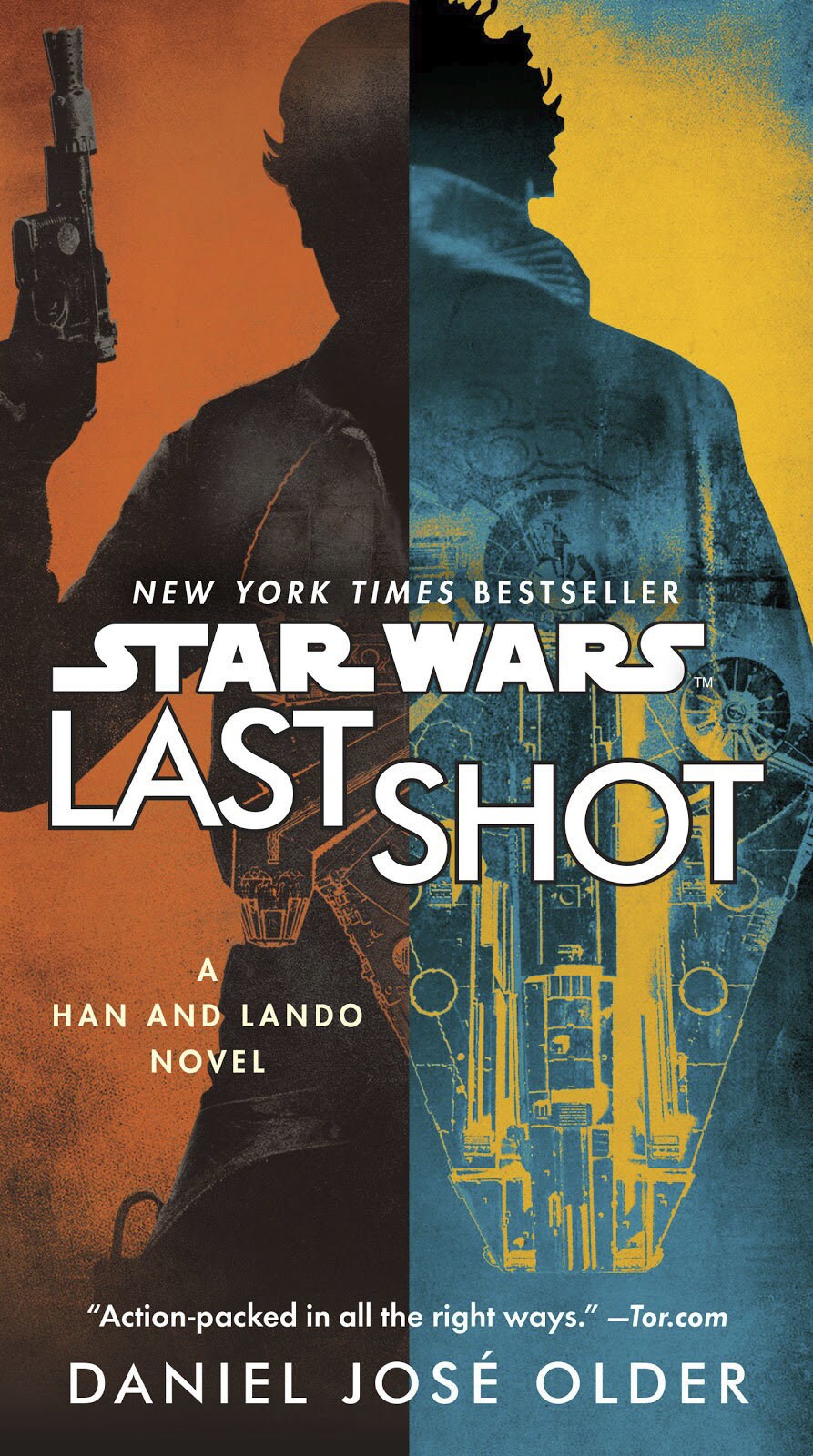 In this 2018 Del Rey novel by Daniel José Older, some old misadventures of Lando Calrissian and Han Solo come back to exact their cost as they start to settle down. At different times in their pasts as owners of the Millennium Falcon, Han and Lando each had encounters with Fyzen Gor, a cybernetics scientist devoted to connecting droids with organic parts, and his Phylanx transmitter, which could unleash a virus that would reprogram droids to go onto organic killing sprees. Trying to clean up their mess and stop Gor and destroy the Phylanx, our rogues encounter all kinds of eerie beings, including the Brotherhood of Wire and Bone, a cult of droids outfitted with organic parts -- and even some living sentient followers, now with droid appendages. What could be worse than a bunch of cyborgs that look down on organic lifeforms? Those same cyborgs, but driven with religious fanaticism and seeking to unleash a droidpocalypse!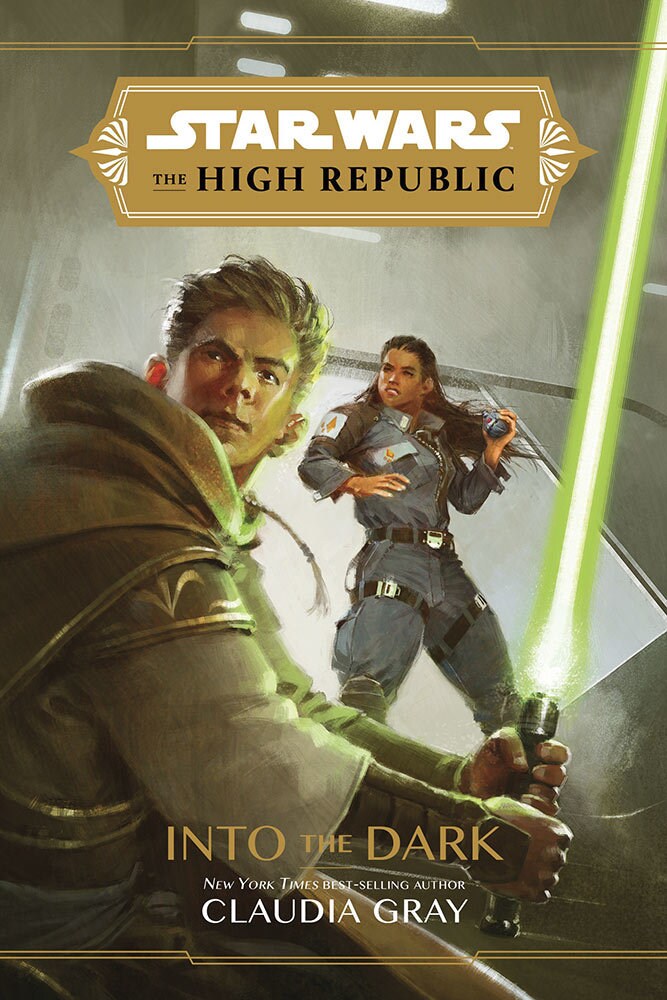 5. Star Wars: The High Republic: Into the Dark
Star Wars: The High Republic: Into the Dark is a very apt name for Claudia Gray's page-turning book that was in the first wave of titles in The High Republic series. In this 2021 young adult novel, a handful of Jedi are stranded by the Great Hyperspace Disaster, and the only safe port is an ancient abandoned space station. The crew of the Vessel, along with its Jedi passengers, help escort in several other trapped ships, all worried about Nihil attacks, and begin exploring the station. The empty station is teeming with garden life, but the Jedi sense some sort of dark side presence connected to ancient idols. Soon, the station's visitors start turning on each other, and the Jedi realize they aren't alone in the dark as one of their number is lost. Escaping with the statues, they regroup on Coruscant and realize their mistake: the idols weren't the dark side presence, but were keeping the real threat at bay. The heroes return to the station to stop the menace they unwittingly unleashed, but when the Nihil also show up, will it be too late?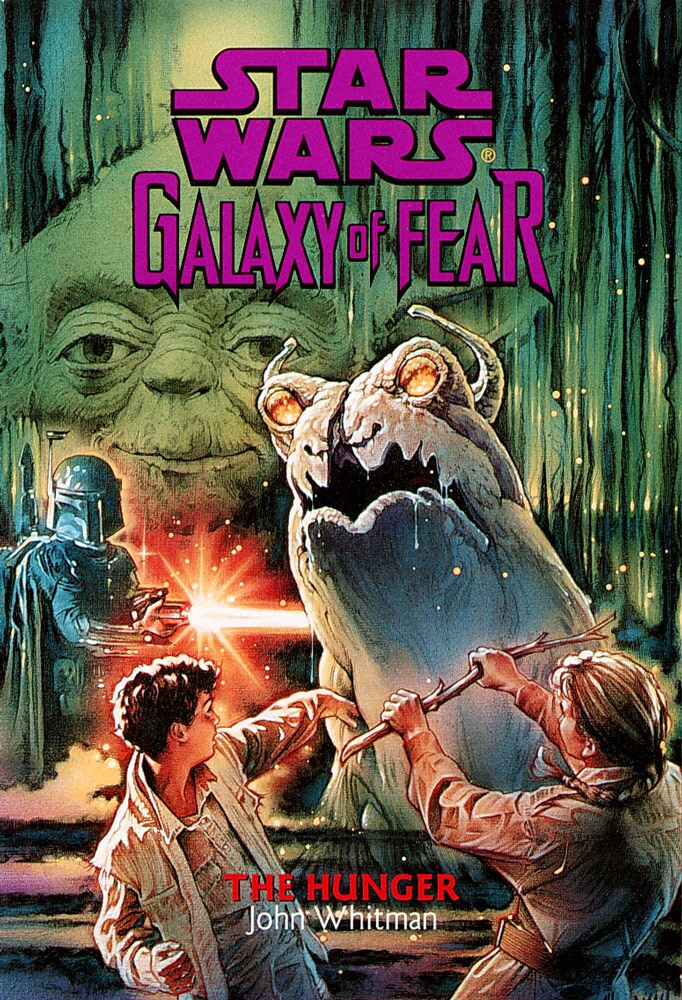 6. Star Wars: Galaxy of Fear Series
Star Wars: Galaxy of Fear is a 12-book series for young readers, which came out in 1997 and 1998, riding on the popularity of teen horror fiction such as R. L. Stine's Goosebumps series. Now Legends titles, they were written by John Whitman and released by Bantam Spectra, some with holographic covers. The series focused on two Force-sensitve teenaged siblings, who had survived the destruction of Alderaan. The pair traveled the galaxy with their uncle and his droid, trying to avoid discovery by Darth Vader and ending up in terrifying encounters, as recounted in cliffhanging stories such as City of the Dead, The Brain Spiders, and The Nightmare Machine.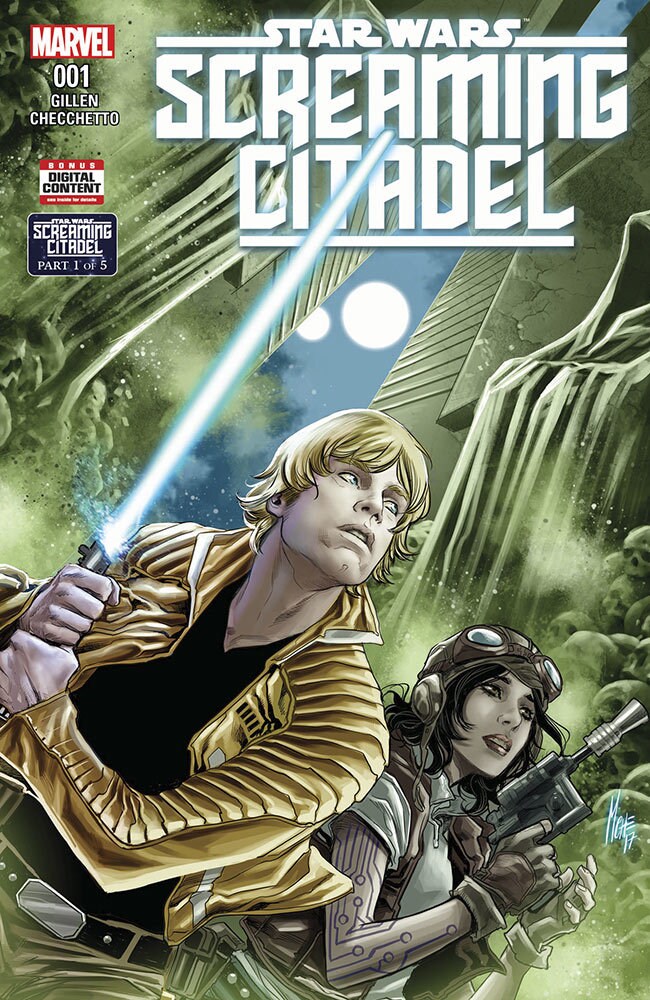 7. Star Wars: The Screaming Citadel
"The Screaming Citadel" is a five-issue crossover story from Marvel Comics released in May and June 2017. Written by Jason Aaron and Kieron Gillen, the story started with a "Screaming Citadel" one-shot, then alternated between the ongoing Star Wars series and Star Wars: Doctor Aphra series, for two issues of each. Doctor Aphra, the rogue archaeologist, gets Luke Skywalker to join her on a mission to the Screaming Citadel for a Jedi artifact, but soon run afoul of the Citadel's queen with hypnotic powers. With Han and Leia coming to hunt down Aphra, the heroes and antiheroes have to band together against the queen and her minions. Can the two sides trust each other enough to save Luke from becoming the hive's "king?" Is the being inside the Jedi artifact really an ally or another foe? Murderbots and symbiotes for everybody! The entire story is collected in The Screaming Citadel trade paperback, and is also available on Comixology.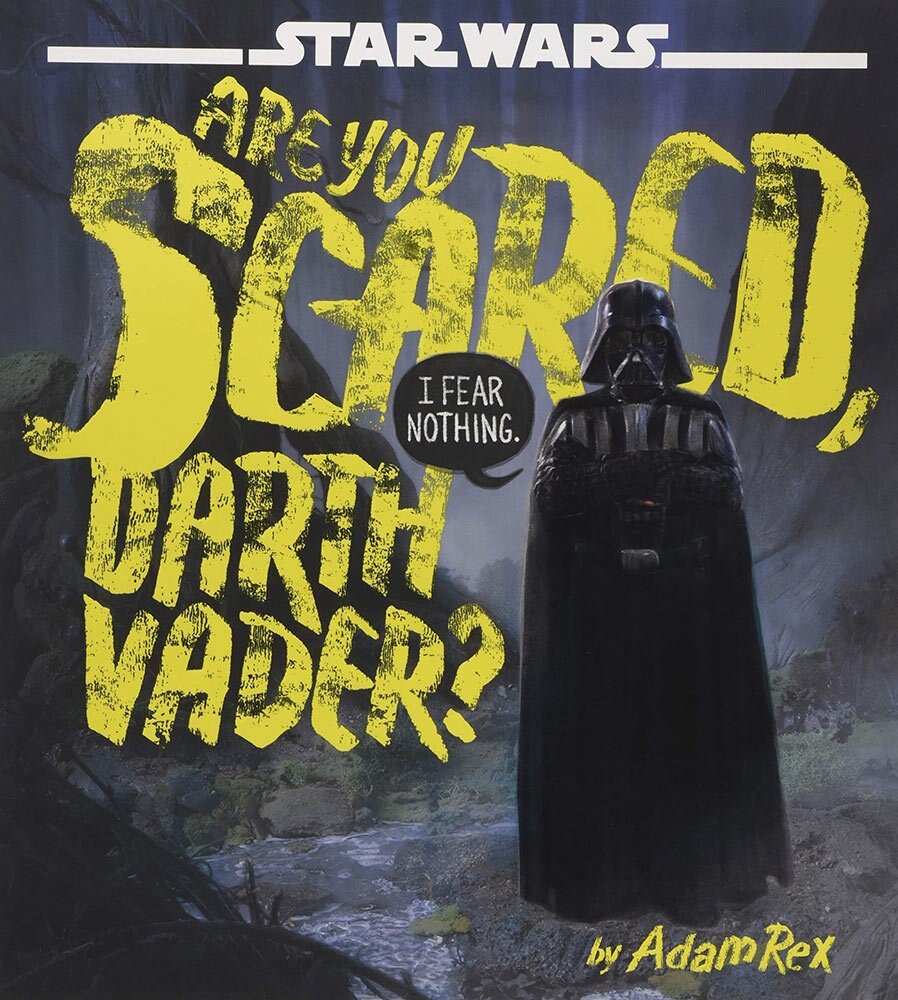 8. Are You Scared, Darth Vader?
In this fun storybook written and illustrated by Adam Rex, Darth Vader contends with things that try to cause him to fear. Published by Disney Lucasfilm Press in 2018 and chosen by Amazon as one of the best books of 2018 for 6-8 year olds, Are You Scared, Darth Vader? challenges the Dark Lord with the usual scares of Halloween: kids dressed up as vampires, ghosts, witches, and more. How does Darth Vader deal with his own fear as he faces something that finally terrifies him? Pick this delightful book up and find out!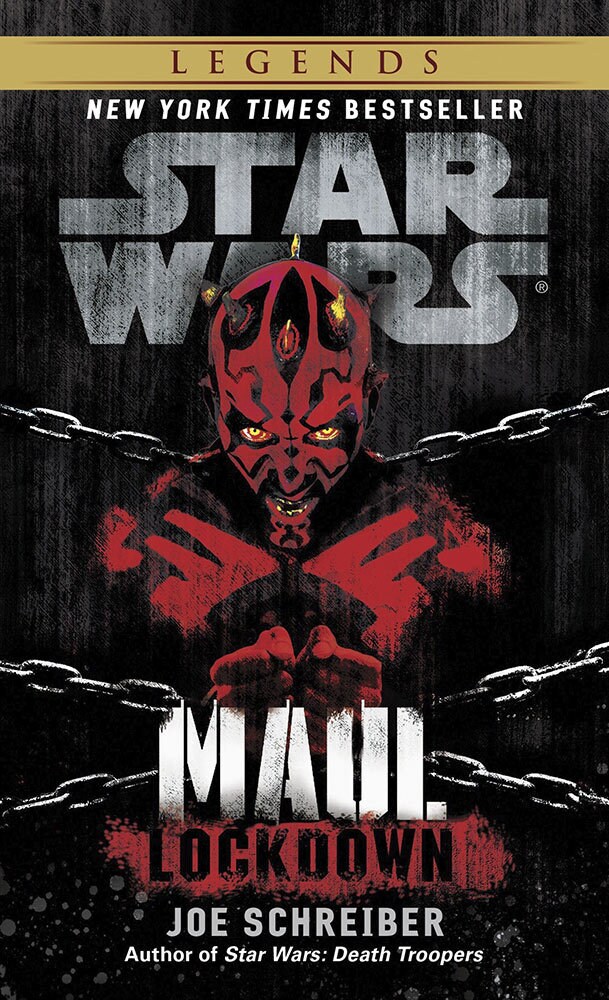 Joe Schreiber returned to the world of Star Wars with the novel Star Wars: Maul: Lockdown, now a Legends title, released in 2014 by Del Rey. Darth Maul has been sent on a mission by his master Darth Sidious to infiltrate a space prison to find a hidden weapon. Along the way, he's forced into prison gladiatorial combats, contends with a cannibal gang, and something that lives in the pipes and feeds on the prisoners.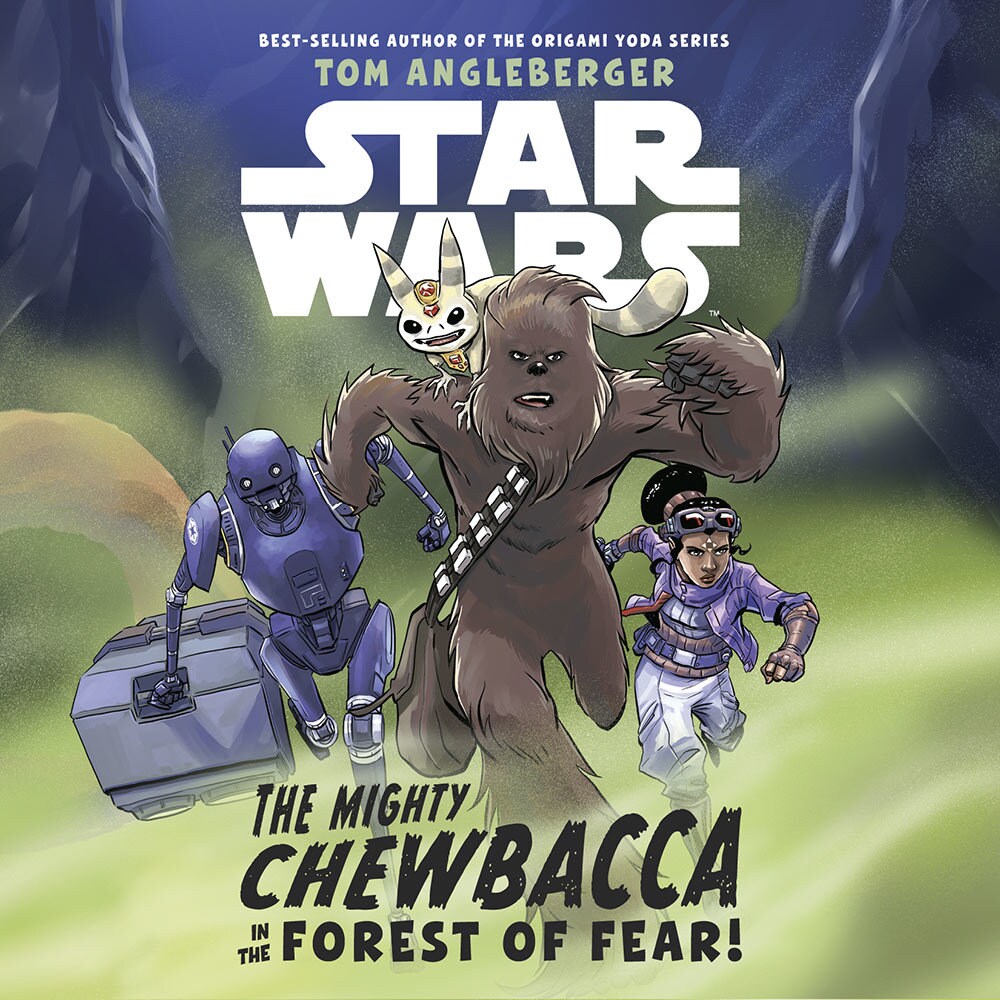 10. Star Wars: The Mighty Chewbacca in the Forest of Fear
In this 2018 middle grade novel, writer Tom Angleberger sends Chewbacca and a young librarian/bounty hunter on a mission to deliver some tooka cats. What could go wrong? The pair, along with a droid (who, unbeknownst to them is K-2SO), end up on a wooded world with a blue mist that induces fear. Inside the forest with the frightful fog, our friends face their own fears as they fend off deadly carnivores, an enchantress, and an ancient entity. Can Chewie and his companions stave off their dread long enough to complete their real mission and get off the planet in one piece? Angleberger, author of the Origami Yoda series, delivers a fun and fright-filled adventure featuring our favorite Wookiee, in this book from Disney Lucasfilm Press.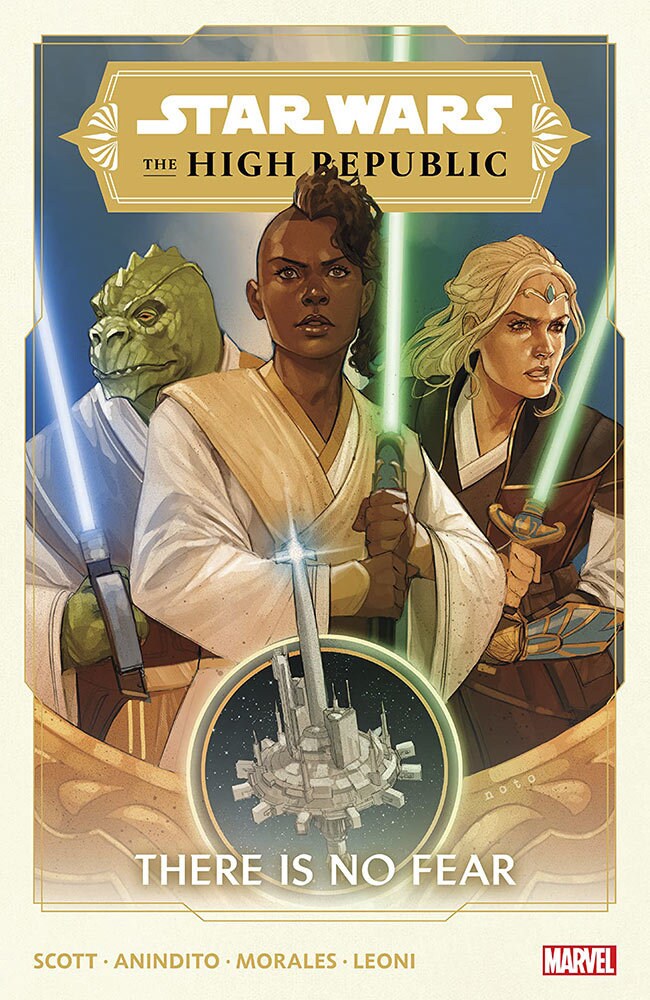 11. Star Wars: The High Republic: There is No Fear
Cavan Scott kicked off Marvel's Star Wars: The High Republic comic series earlier this year with its first story arc entitled "There is No Fear." Around the time of the dedication of Starlight Beacon, Keeve Trennis has recently become a Jedi Knight, though something is troubling her former master, the Trandoshan Sskeer. Along with the telepathically linked Jedi, Terec and Ceret, they encounter the wreckage of a Hutt ship attacked by the Nihil, and split up: Sskeer and Ceret heading to the farming colony of Sedri Minor right into a trap, while Keeve and Terec escort the Hutt corpse back to Starlight for examination. Something is amiss in the colony and back on the station, and Keeve ends up finding the threat that has driven her old master mad -- something so dangerous, the Jedi and the Hutt Cartel have to work together to stop it from spreading. Issues one through five of The High Republic, containing the "There is No Fear" story, have been collected together in a single trade paperback in print and on Comixology.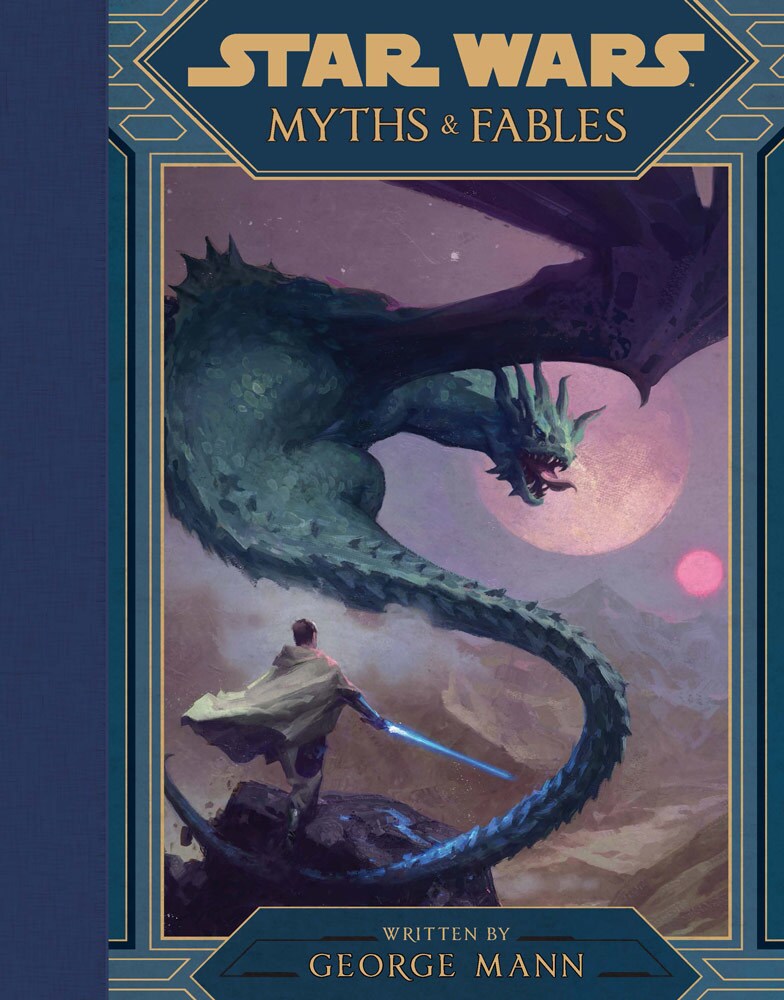 Prior to his book Dark Legends, George Mann brought us Star Wars: Myths & Fables, a collection of nine short stories from Disney Lucasfilm Press of the sort that might be passed down by generations of storytellers in the galaxy far, far away. Illustrated by Grant Griffith, this 2019 book, (re-released in 2020 with a Star Wars: Galaxy's Edge edition with an additional three stories, as well as a Target-exclusive edition with a different set of three additional stories), brings us tales that inspire, teach lessons, or just frighten.
In "Gaze of Stone" a Twi'lek Sith trains under Darth Caldoth, hoping for the chance to best his master. "The Witch & The Wookiee" are the scary antagonists of a trio of pirates trapped on a jungle moon. And in "The Dark Wraith," parents warn children of a chilling figure that will come in the night to strike down the misbehaving -- and the Dark Wraith eventually brings a whole city to destruction over one greedy gambler.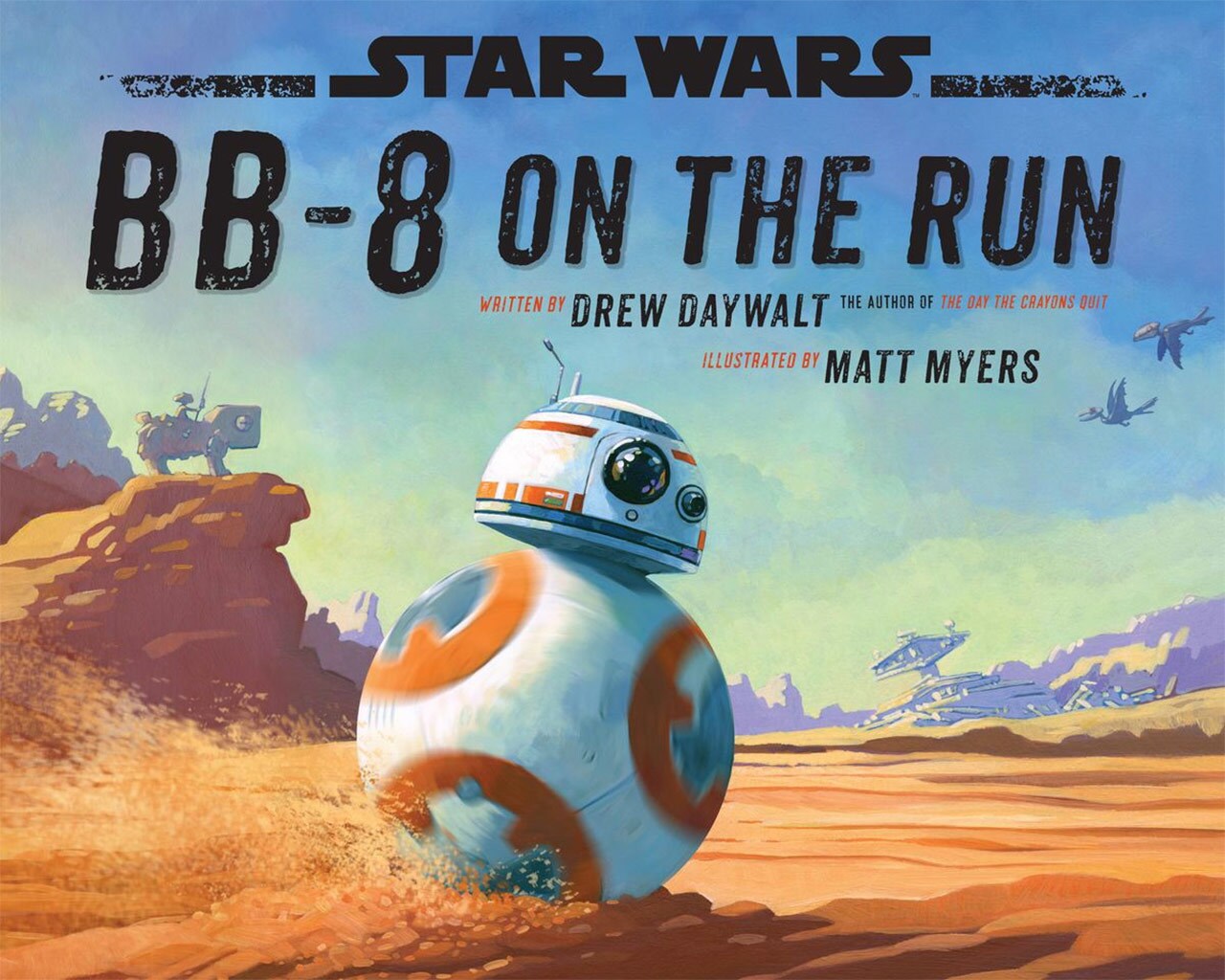 13. BB-8 on the Run
What happens to BB-8 on his journey from Poe Dameron to Rey in Star Wars: The Force Awakens? BB-8 on the Run, a picture book written by Drew Daywalt and beautifully illustrated by Matt Myers, answers this question. Believing Poe dead and now all by himself on Jakku, the rolling droid faces his own fears as he strives to complete his mission, but encounters others that might distract him from his goal. This story, released in 2017 by Disney Lucasfilm Press, shows BB-8 at his heroic best, helping those in need, while facing down Teedo and quelling his own worries about his fate.