As he prepares to become the regular series artist, Salvador Larroca looks back on his work on Marvel's Star Wars thus far.
Writer Jason Aaron's historic run on Marvel's flagship Star Wars title is coming to a close with issue #37, landing October 4. But a new era will begin with issue #38, courtesy of artist Salvador Larroca and scribe Kieron Gillen. StarWars.com asked Larroca, who has contributed to the Star Wars comic, to list his five favorite moments on the book thus far.
Spoiler warning: This feature includes pages and some discussion of issue #37.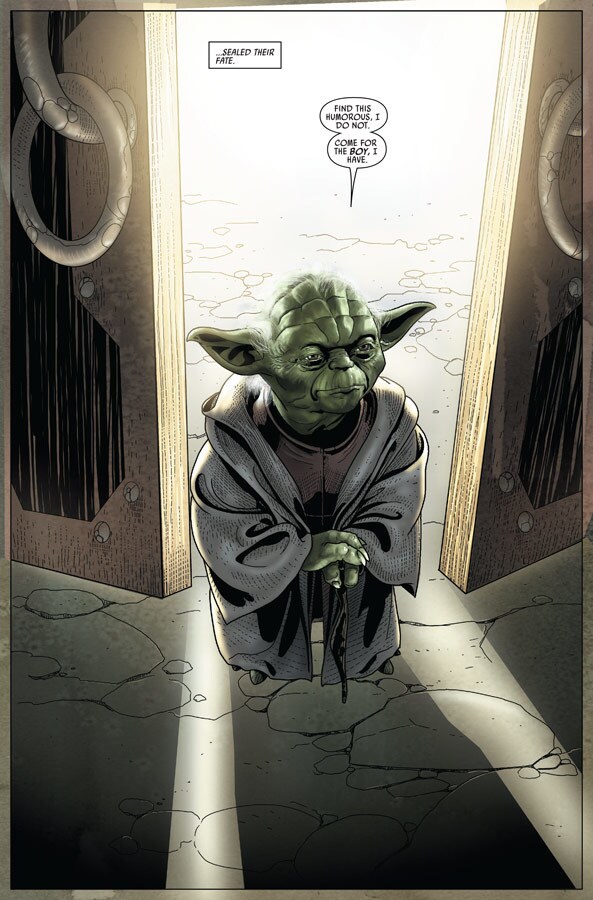 1. A great warrior (Star Wars #26): "Drawing Yoda was a challenge, because I never previously drew that character, and he's a very lovely character. I think it was the first time we told any Yoda past history since Marvel relaunched the new canon, and I feel proud to be the chosen for it."
2. Ready the fleet (Star Wars #26): "The splash page with the whole fleet was awesome. Most of these moments have been in my memory since I was a child."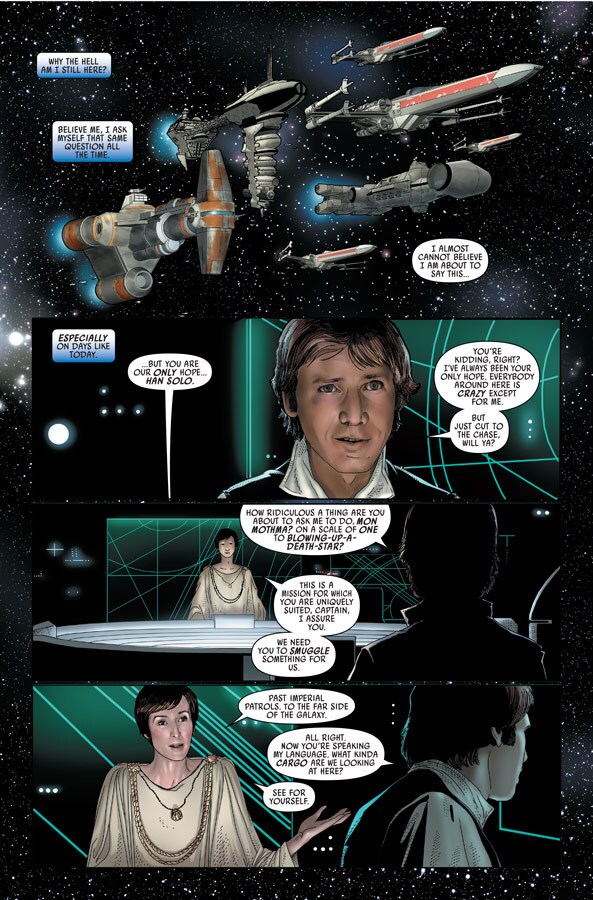 3. The name's Solo (Star Wars #35): "The issue with Han was very cool to do from start to end. Han Solo is my favorite character of the Star Wars universe. I hope will I have more chances to draw him in the future."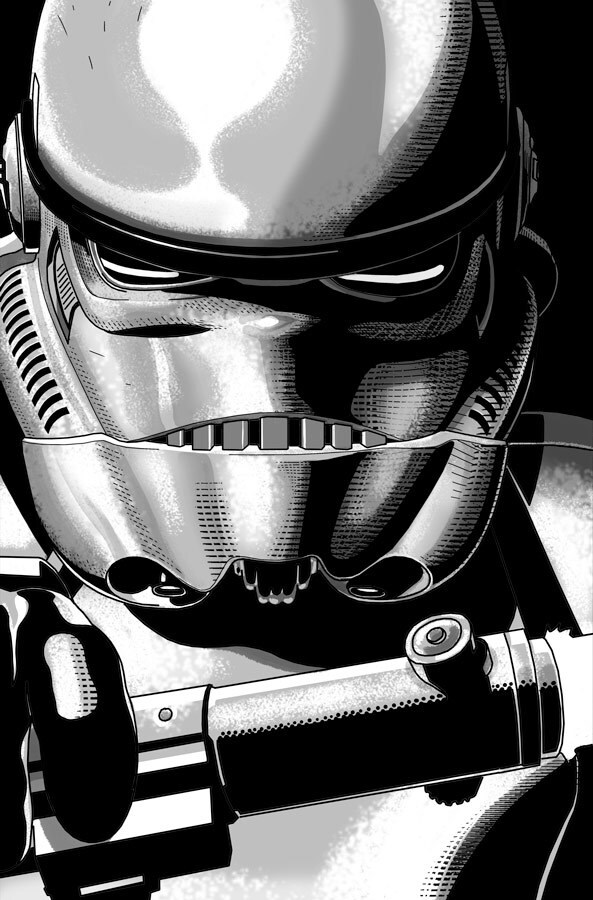 4. Trooper time (Star Wars #37): "The last issue with Scar Squadron was cool to do. I like the designs for these characters. The stormtroopers had a design that has been in my mind for years -- they never look aged or out of time. The update in the designs is awesome and it was very fun to draw the different versions."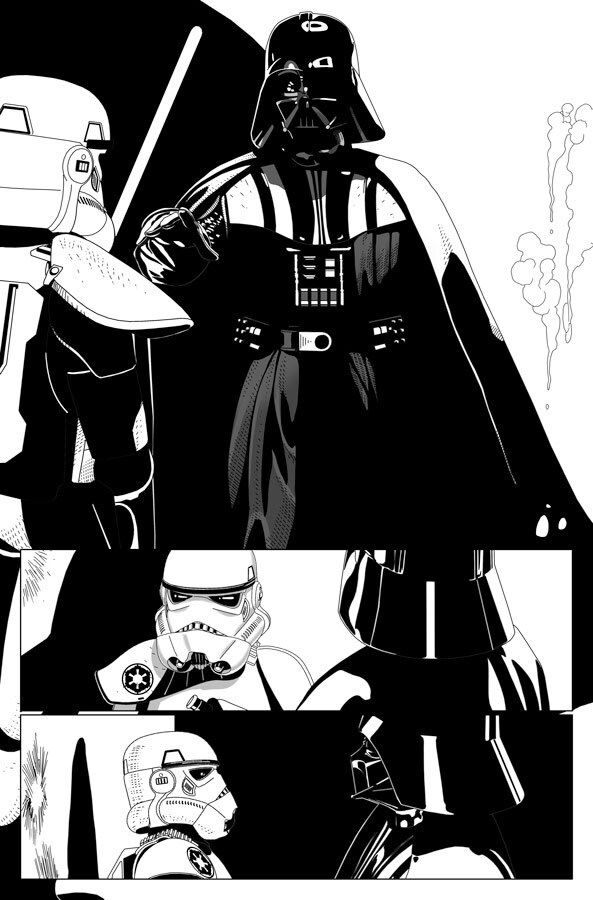 5. Return of the Sith (Star Wars #37): "And of course, drawing Vader in the troopers issue. I had a very nice experience drawing Vader's book months ago, and being reminded of the same feelings was very cool and personal for me."
Star Wars #37 will be released on October 4.
StarWars.com. All Star Wars, all the time.