A classic hairdo is now a delicious dessert.
The unsung hero of the Star Wars movies is the hairdresser on staff in the Organa household. Creating these memorable 'dos is what showcases Princess Leia as an iconic figure not only for her strong beliefs but with her incredible style.
Much was made of the "bun" hairdo in A New Hope and these delightful rolls are a nod to that indelible fashion trend. These sweet buns are made with a chocolate pastry dough, filled with Nutella, then covered in a mouth-watering chocolate glaze. Use our DIY plate design to create your own Leia plates to serve these classic pastries to any half-witted, scruffy-looking nerf herders who might be visiting.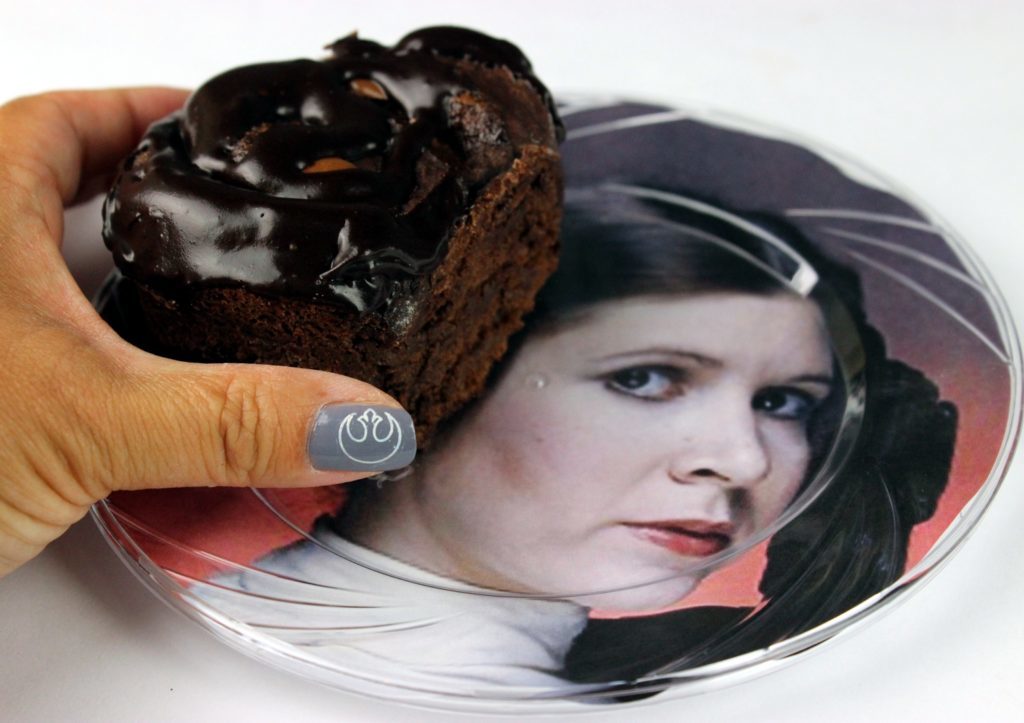 Princess Leia Nutella Buns
You'll need:
1 cup Nutella
Roll ingredients:
1-1/2 cups whole milk, room temperature
1 packet instant yeast
3 cups all-purpose flour
½ cup cocoa powder
¼ cup sugar
½ teaspoon cinnamon
Pinch of salt
Glaze ingredients:
1 cup powdered sugar
¼ cup cocoa powder
2 -3 tablespoons milk
In a small bowl, stir together the milk and yeast. Set aside.
In the bowl of an electric mixer with the dough hook attachment, stir together the flour, cocoa powder, sugar, cinnamon, and salt. Add in the milk yeast mixture until combined, kneading until smooth. Cover with a cloth and let rest for 15 minutes.
Prep a baking dish by greasing it with buttered parchment, and preheat the oven to 350 degrees.
On a floured surface roll out the dough to a large rectangular shape. Spread the Nutella evenly over the surface, leaving a border on all sides.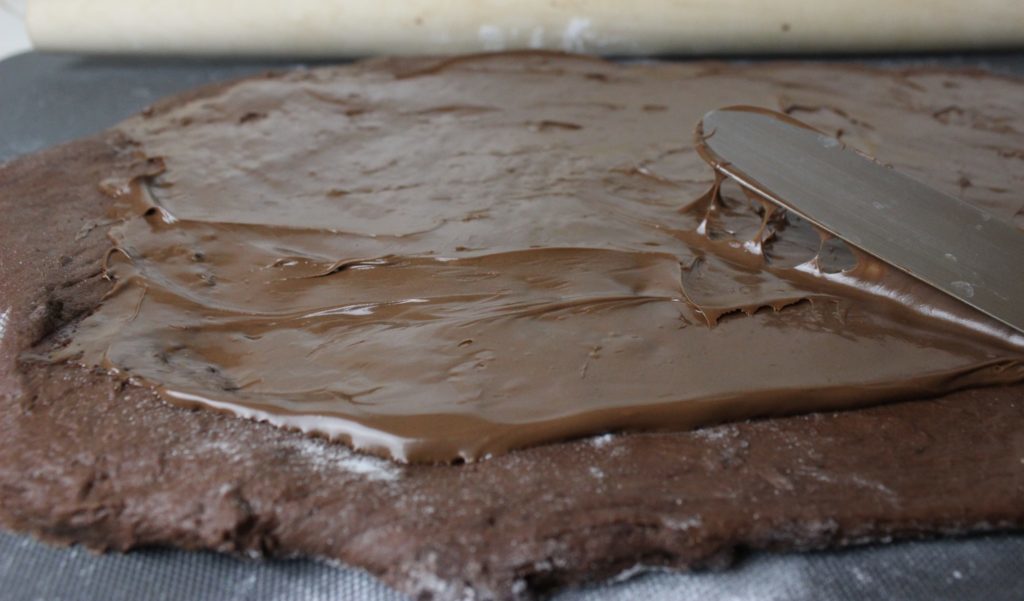 Tightly roll up the dough, cut off the end pieces and slice the rest into 2-inch rolls.
Place the rolls into the prepped pan and bake for 18-20 minutes. Let cool slightly.
In a small bowl, stir together the powdered sugar, cocoa powder, and milk. Drizzle over the buns to serve.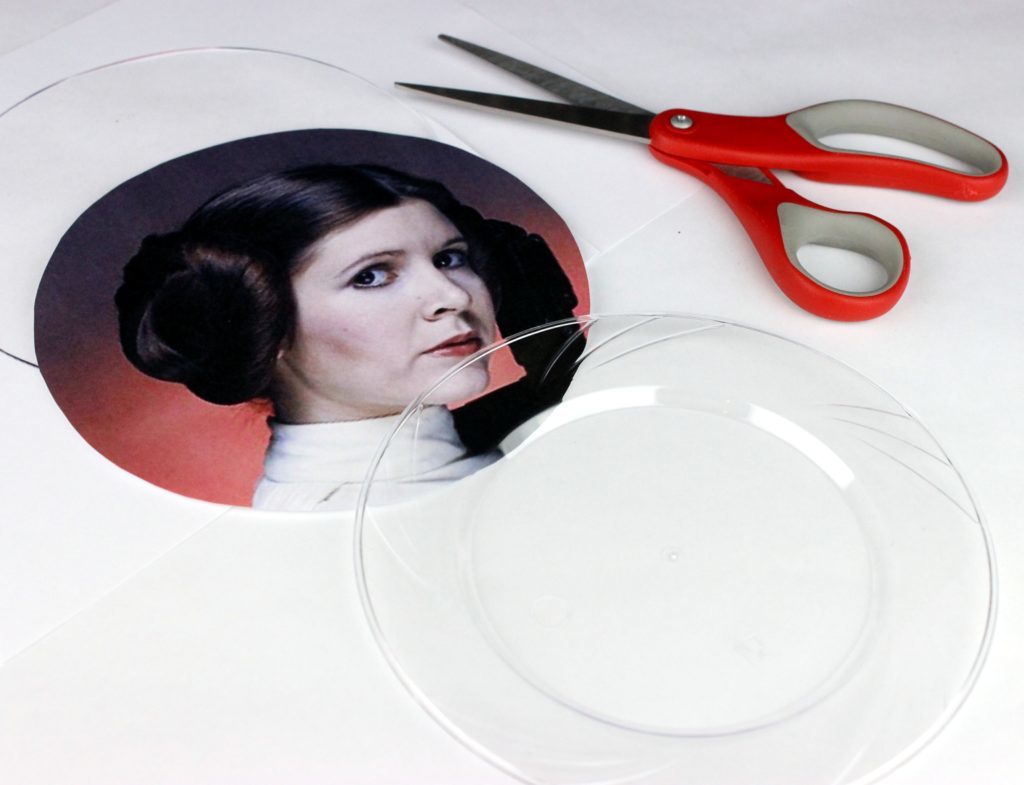 Princess Leia Plates DIY
You'll need:
6.5-inch round clear plates
Clear glue
Print out a classic photo of Princess Leia, sized to 4-inches with a 2-1/2 inch boarder, making a 6.5-inch circle in total. Cut to fit the plate.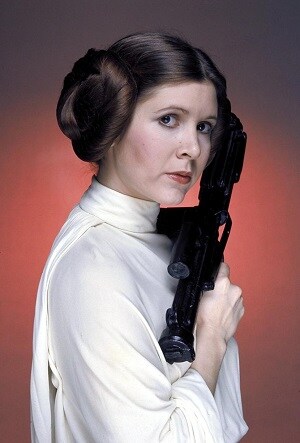 Place the image on the back, underneath the clear plate. Glue along the edges, then place on top of another clear plate to provide a backing.
Once the glue is dry the plates are ready to use.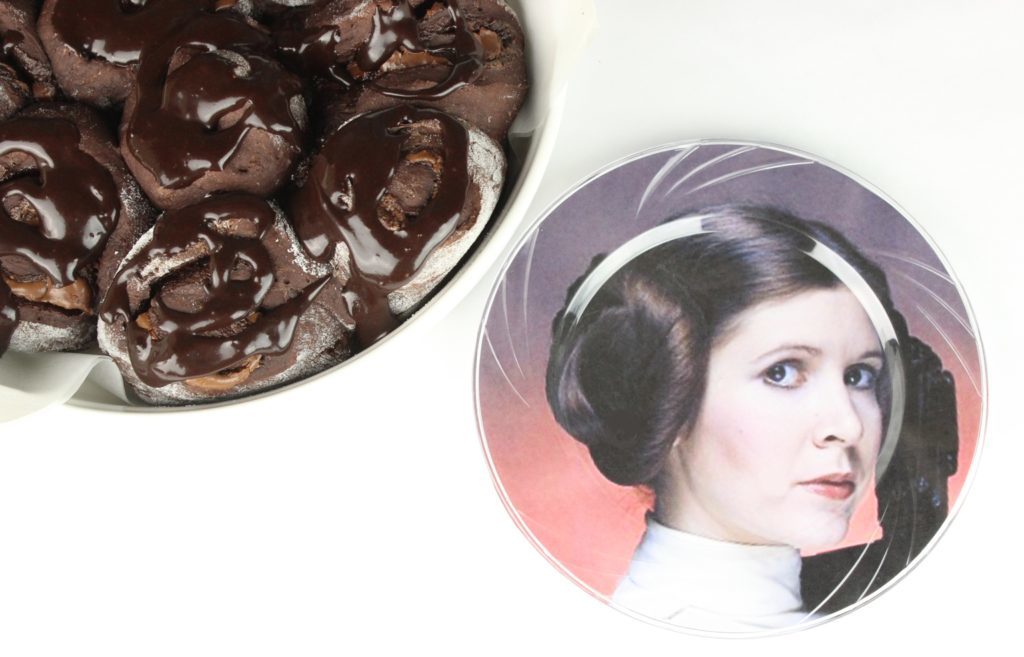 Princess, senator, general, legend. Like Leia, these buns are robust, enticing, and unforgettable.
Jenn Fujikawa is a lifestyle and food writer. Follow her on twitter at @justjenn and check her Instagram @justjennrecipes and blog www.justjennrecipes.com for even more Star Wars food photos.