In a special StarWars.com report, see photos from the ceremony featuring Fisher's daughter, Billie Lourd, and Luke Skywalker himself, Mark Hamill.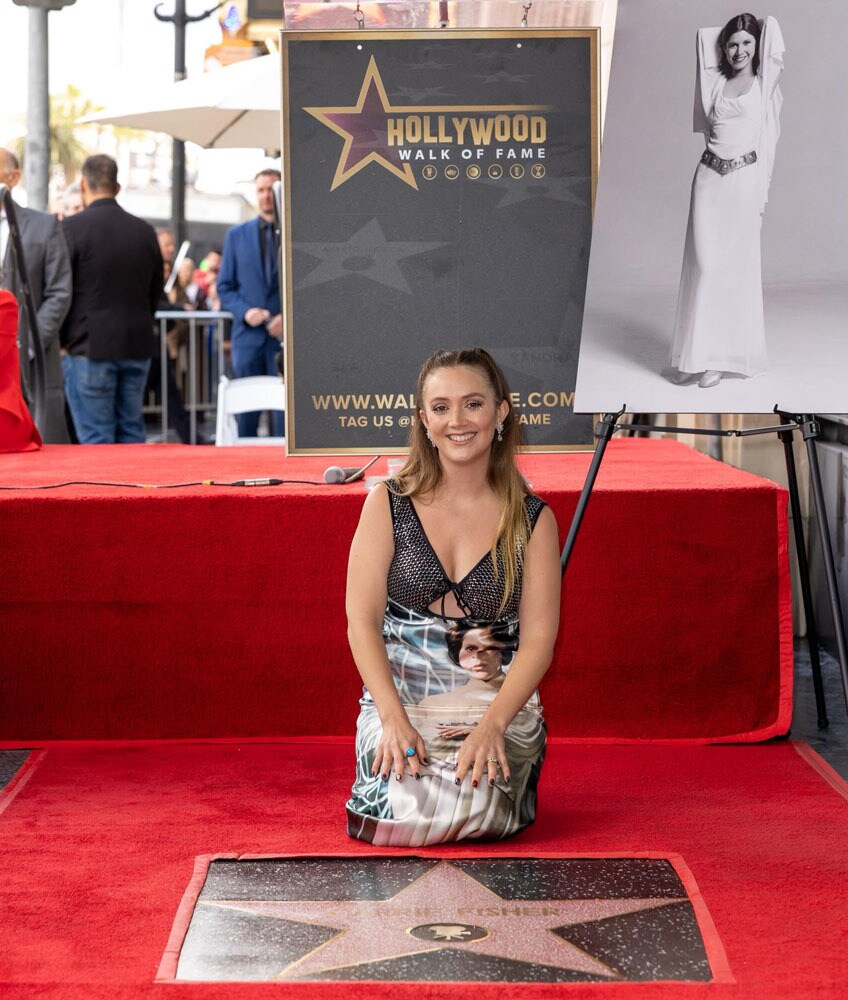 To us, she is royalty.

In a fitting tribute to Carrie Fisher, who played princess and general Leia Organa in the original and sequel Star Wars trilogies, family, friends, and fans gathered in Hollywood Thursday morning to unveil Fisher's star on the Hollywood Walk of Fame.
Her daughter Billie Lourd, who accepted the honor in her mother's absence, wore a gown featuring Leia in her most iconic look, the princess and rebel fighter with two space buns from Star Wars: A New Hope, and glittery makeup that paid homage to Fisher's penchant to tossing glitter at fans during convention meet-and-greets.
Lourd, who played Resistance Lt. Connix alongside Fisher in the final Skywalker saga films, wasn't always a fan of the films. She recalled first discovering the deep affection the fans had for Carrie and her character while attending a convention as a kid. "It was the first time I realized how widespread and deep people's love for Leia was," she said. "People waited in line for hours just to meet her. People had tattoos of her. People named their children after her. People had stories of how she saved their lives. It was a side of my mom I had never seen before and it was magical."
The posthumous achievement adds Fisher's name to the more than 2,000 stars lining the streets around downtown Hollywood, including stars for her parents Debbie Reynolds and Eddie Fisher, and her on-screen brother Luke Skywalker, Mark Hamill, who unveiled his star in 2018.
"Today, May the 4th be Carrie Frances Fisher Day," Hamill said at the start of the ceremony, which was also attended by Lucasfilm President Kathleen Kennedy and J.J. Abrams, the director of Star Wars: The Force Awakens and Star Wars: The Rise of Skywalker.
"She was so charming, so funny, so adorable, so wise beyond her years," Hamill recalled, "and brutally frank."
Tossing her jacket to Hamill's daughter, Lourd gave a heartfelt memorial to her mother's enduring legacy, which included acclaimed work as a writer and advocate for mental health. "I adore you," Lourd told the crowd that had gathered in the earlier rain. "She adored you."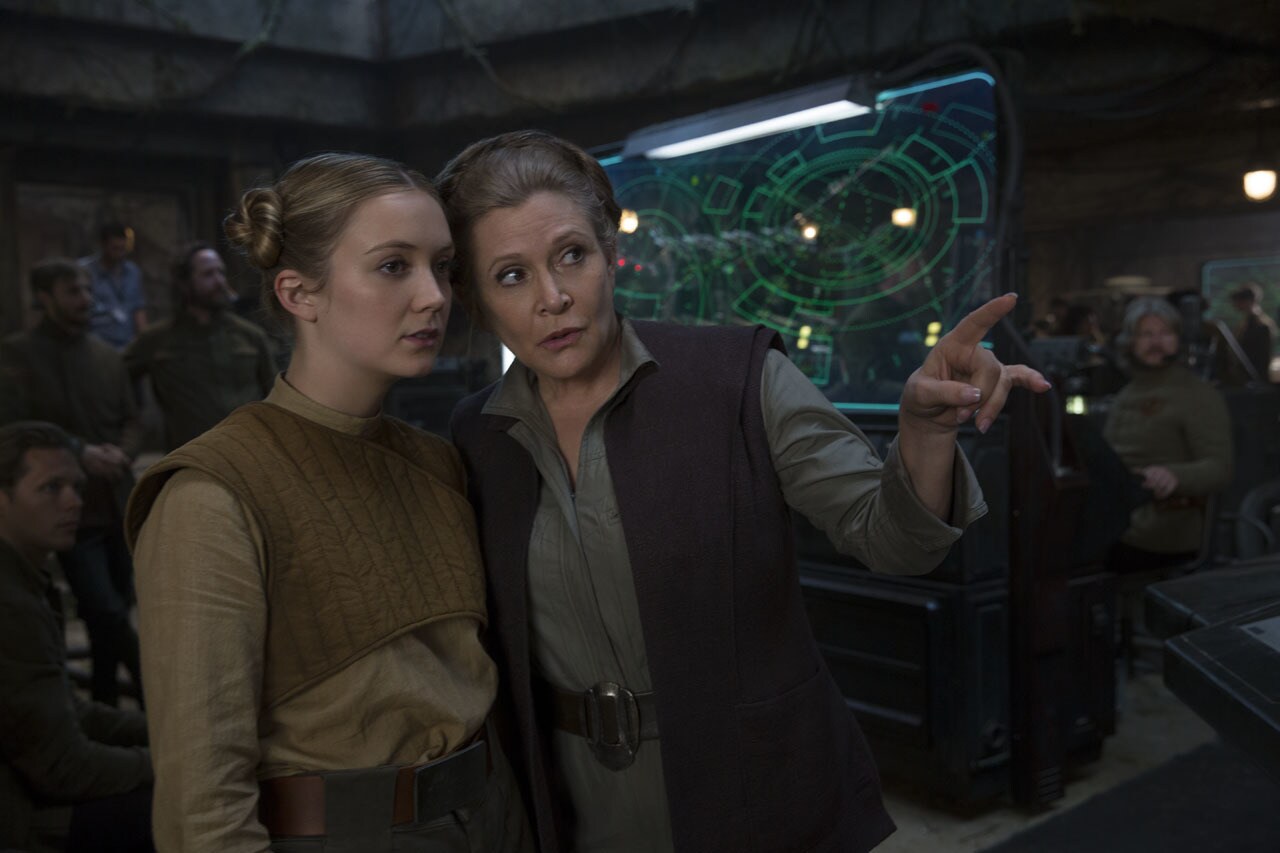 Fisher's passing more than 6 years and a half years ago touched off Lourd's own adoration for her mother's work. "I have fallen deeply in love with Leia and the entire Star Wars universe," she said, calling herself an "obsessive Star Wars fan," to cheers from the crowd. "I sob when I watch The Mandalorian, I have a lightsaber lamp in my living room, [and] X-wing tiles in my bathroom," she said. "People's love for Leia didn't die with my mom. It continues to get passed on from generation to generation, just like my mom passed it on to me.
Kneeling before Carrie Fisher's star, Lourd paid one final tribute, tossing some of her mother's glitter into the air. "My mom was glitter," Lourd said. "She left a mark of her sparkle on everyone she met."