Make the cutest potato meal ever.
Everyone's favorite Ahch-To native bipeds, porg obsession is only growing as fans anxiously await the release of Star Wars: The Last Jedi. Cute little porgs stole the hearts of fans when they were shown on screen for just a few seconds during a behind-the-scenes reel shown at D23.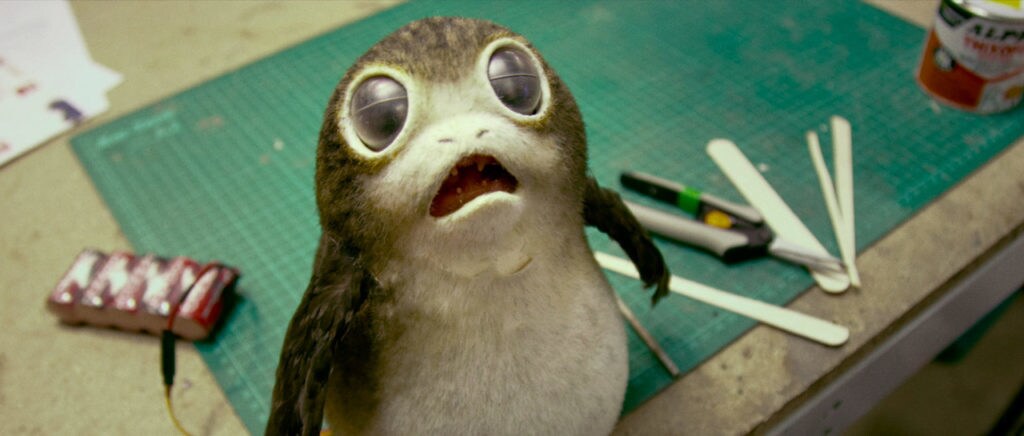 While we wait for their big screen debut, why not make up a fun treat as an homage to all too adorable creatures? Mini potatoes are the perfect porg shape and these savory snacks stand up like a bunch of porglets out for a day on the island shore.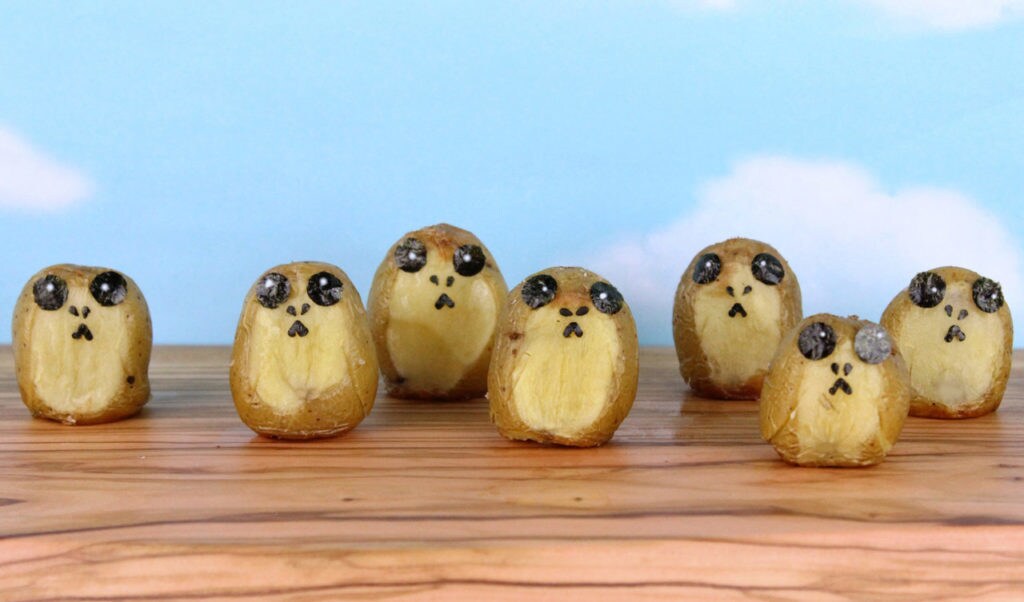 Porg Potatoes
Ingredients:
12 small creamer potatoes
1 tablespoon olive oil
½ teaspoon garlic powder
½ teaspoon salt
You'll need:
Nori – dried seaweed sheets
Black sesame seeds
Sour cream
Preheat the oven to 375 degrees. Prep a small baking pan by lining it with parchment.
Use small paring knife to cut off the tip of the potatoes so they stand tall.
Slice a V-shape to remove the skin from the front.
In a small bowl toss the potatoes with the olive oil. Stand the potatoes up in the prepped baking pan.
Sprinkle with garlic powder and salt.