Get the first details on Timothy Zahn's newly-announced Thrawn sequel and much more!
Lucasfilm publishing was back in the New York groove today. Executive editor of Lucasfilm Michael Siglain led a discussion at New York Comic Con featuring an all-star lineup of Star Wars writers: Timothy Zahn (Heir to the Empire, Thrawn), Delilah S. Dawson (Phasma), John Jackson Miller (A New Dawn), Claudia Gray (Lost Stars, Leia, Princess of Alderaan), Benjamin Acker (Join the Resistance), Jason Fry (Star Wars: The Last Jedi), and many more. They discussed how they discovered Star Wars, their favorite personal bits of Star Wars writing, and teased some upcoming projects -- including a novel by Daniel José Older and Timothy Zahn's Thrawn sequel, Alliance. Here's a selection of insights from the authors, as well as the covers revealed.
Ben Acker on writing Storms of Crait for Marvel: "We got to write Luke and Leia and Han Solo and Chewbacca…It felt like we were home."
Christian Blauvelt on his book Star Wars Made Easy: "I'm really hoping that I can have an impact just on guiding people into this universe and bringing them to Star Wars, bringing them to everything this amazing galaxy of storytelling has to offer...You realize it's pretty challenging to explain some key concepts like the Force and how lightsabers work."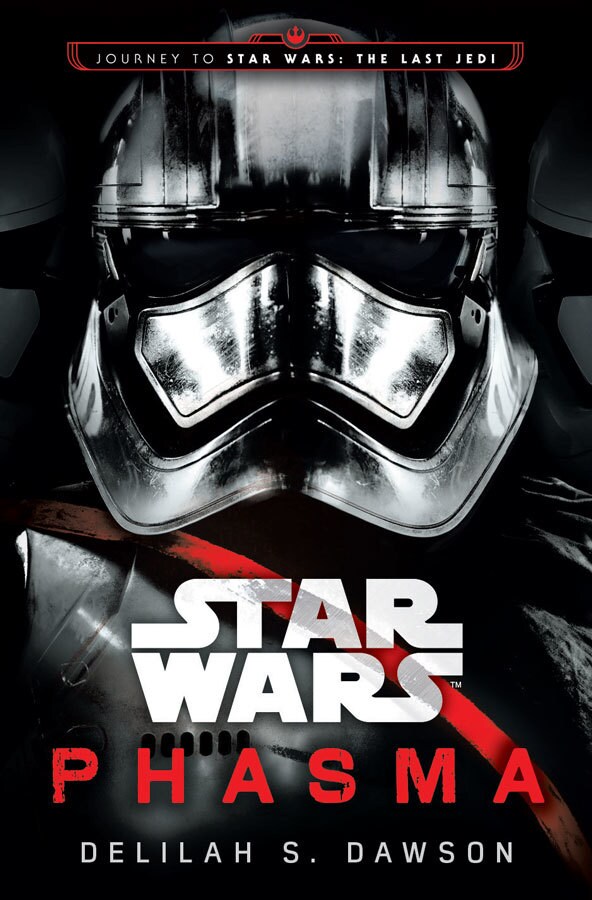 Delilah S. Dawson on her writing process: "There is a playlist. That's a big part of my process...Big surprise, it's two Star Wars soundtracks and the Mad Max: Fury Road soundtrack."
Drew Daywalt on the hardest part of writing BB-8 on the Run: "It was 20 minutes of the movie that wasn't shot. It was basically BB-8's journey across the desert [with the map to Luke Skywalker]. And the thing I was up against was, the book has to end with Rey rescuing him."
Claudia Gray on writing a young Your Worshipfulness in Leia, Princess of Alderaan: "It's a Leia who hasn't sent people to die yet, it's a Leia who hasn't given people hard orders. So she's still got that core, but she isn't quite as tough as she'll be by Episode IV."
Jason Fry on writing different types of Star Wars books: "I'm really grateful for the chance to switch, because it feels like a way of recharging your batteries a little bit even though you're still getting to work on Star Wars…I think what they have in common is it's all still storytelling, it's just a different kind."
Jason Fry on the impact of Star Wars: "I was eight years old when I saw A New Hope and it quite literally changed my life. I was someone who was interested in storytelling and never imagined there would be stories like that. My horizons just exploded outward."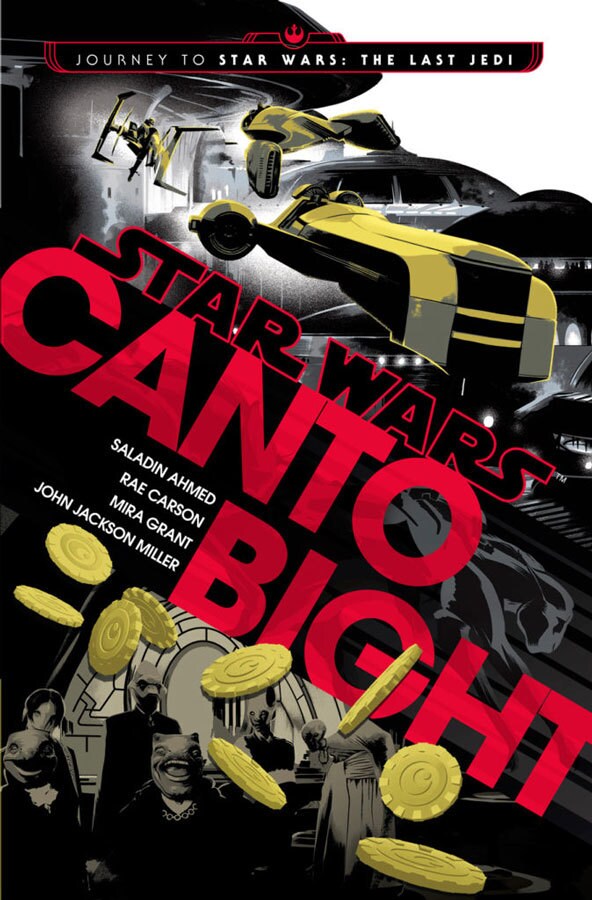 John Jackson Miller on the benefits of writing a Canto Bight novella: "I can now deduct my gambling losses as research, and I have Star Wars: Canto Bight to thank for it."
John Jackson Miller on what to expect from Canto Bight: "This is the location in The Last Jedi, and it is Monte Carlo spelled sideways...In my story, I have a card counter who has his life completely upended by one night with these three strange frog-looking guys, and it's kind of a wild ride to say the least."
Daniel José Older on his love of dewbacks (seriously!) and how it influenced his From a Certain Point of View story: "I was obsessed with dewbacks when I was a kid...This was before they added in even more [in the Special Editions]. This was when you could just see them flashing by for a second. To me that was such an amazing sign of world-building. They had this whole other squad of stormtroopers riding around on giant dinosaurs that we don't even hear about what they are. This was before the days of Wookieepedia. So that's why my story ended up being about a stormtrooper who's basically me, who's obsessed with dewbacks."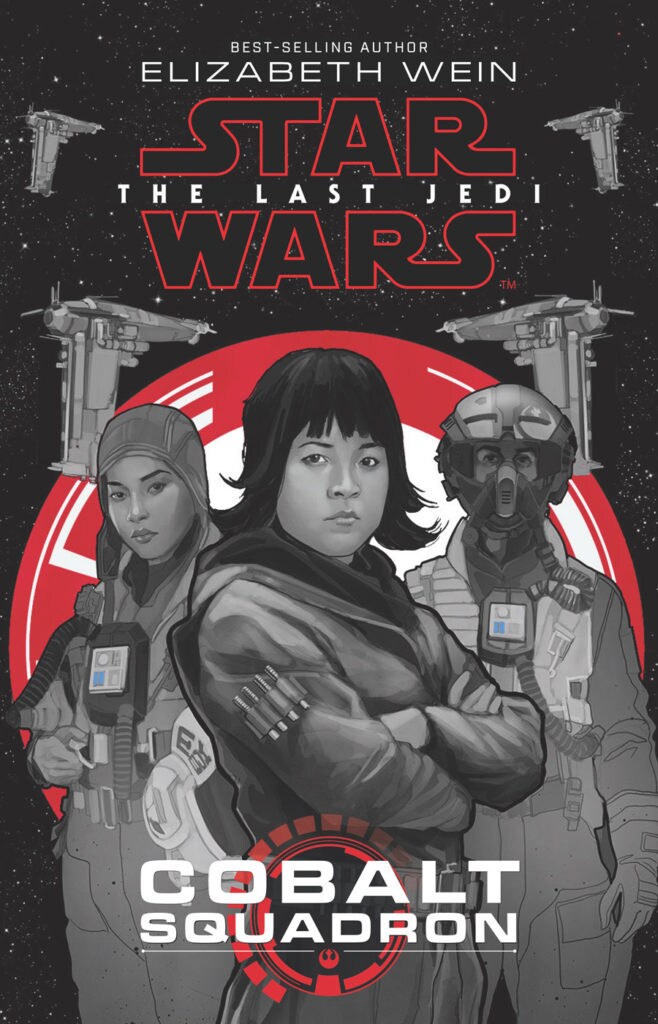 Elizabeth Wein on her love of flying and how that added to her joy in writing Cobalt Squadron: "What was really really fun about this one was getting to write about bomber pilots…To have a group, a team working together, was a lot of fun."
Ben Acker on his favorite piece of Star Wars writing: "I got to write a page of a comic book in which I got to describe for the artist, "Wedge Antilles is in berserker mode. His shirt is torn, he's covered in blood, and none of it his. He's yelling, 'I was on Red Squadron. We killed the Death Star. You come after Wedge Antilles, you better bring a Star Destroyer, baby!"
Timothy Zahn on his approach to the newly announced Thrawn sequel: "I believe the title is going to be Alliances. But the really difficult part about something like this is, once you have done Thrawn in a book, where do you go from here? How do you up the game, what can you do to make it even better?"
Cue a photo of Vader from Rogue One.
"And just to make it clear, I'm not writing this book. I turned it in two and a half weeks ago."
See the gallery below for a first look at new books and covers revealed during the panel, including a five-issue Forces of Destiny miniseries from IDW Publishing, Are You Scared, Darth Vader? (coming in July 2018) by Adam Rex, and more.
Dan Brooks is Lucasfilm's senior content writer and editor of the StarWars.com blog. He loves Star Wars, ELO, and the New York Rangers, Jets, and Yankees. Follow him on Twitter @dan_brooks where he rants about all these things.