Enjoy a delicacy previously only found inside space slugs.
Mynocks, those pesky parasites are always chewing on power cables and ruining a good ship. While you may need a breath mask to search out the troublesome creatures, you definitely won't need one to eat these wings. That is, unless you add a little bit of hot sauce at your discretion.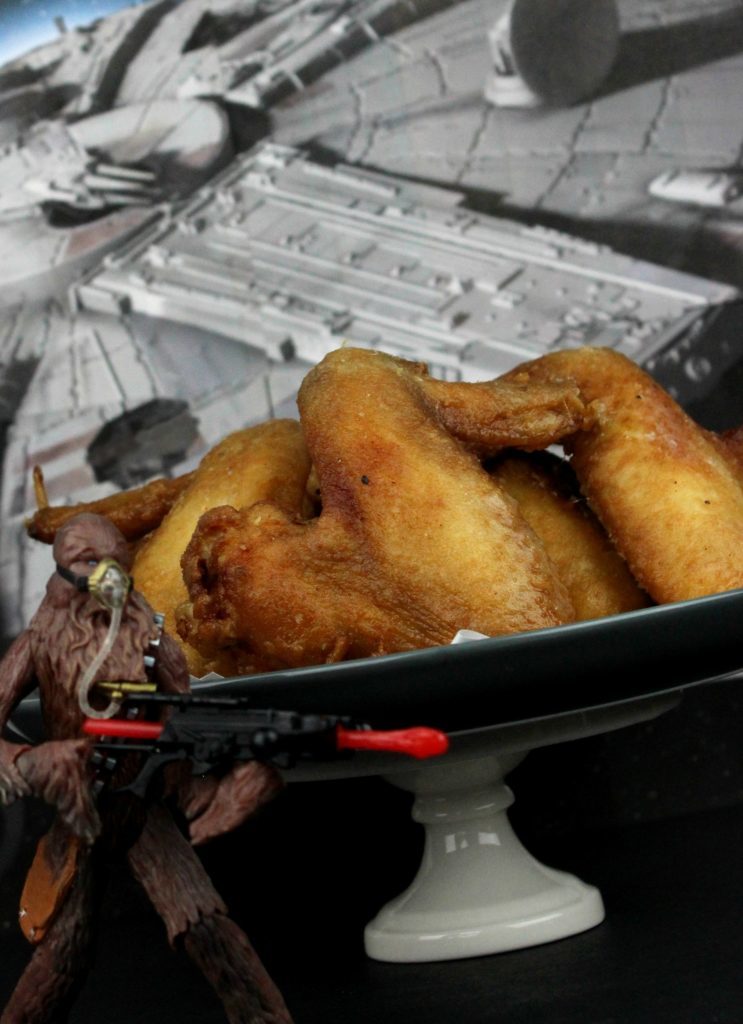 Marinated, seasoned, and fried to a golden brown, there's no denying that these Mynock Wings make for some of the tastiest appetizers in the galaxy.
 Mynock Wings
Ingredients:
20 chicken wings
¼ cup soy sauce
3 tablespoons fresh lime juice
1 teaspoon sesame oil
2 cloves garlic, minced
1 cup flour
1-1/2 teaspoons paprika
1 teaspoon salt
Dash of pepper
Oil for frying
Instructions:
In a plastic freezer bag, place the chicken wings, soy sauce, lime juice, sesame oil, and garlic. Marinate in the refrigerator for 2-4 hours.
Heat oil in a deep-fryer or skillet to 350 degrees F (175 degrees C).
In a dish whisk the flour, paprika, salt, and pepper.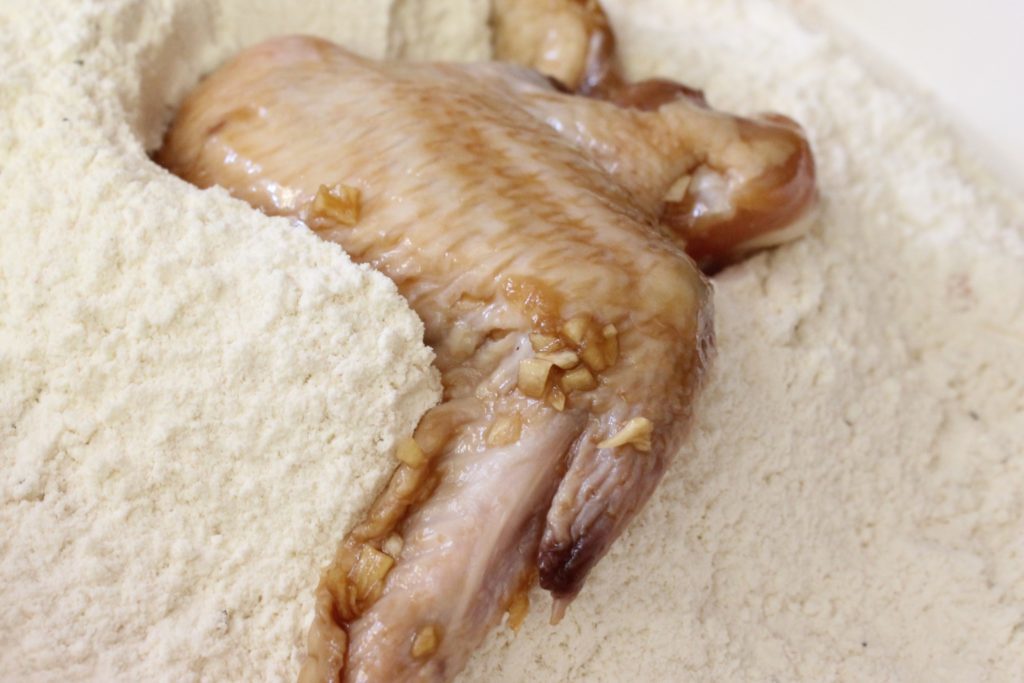 Remove the chicken from the marinade, discarding the remaining marinade. Dredge in the flour mixture, and fry until golden brown and cooked through, approximately 10 minutes.
Let drain on a wire rack. Serve immediately. And rest easy knowing your power cables are safe.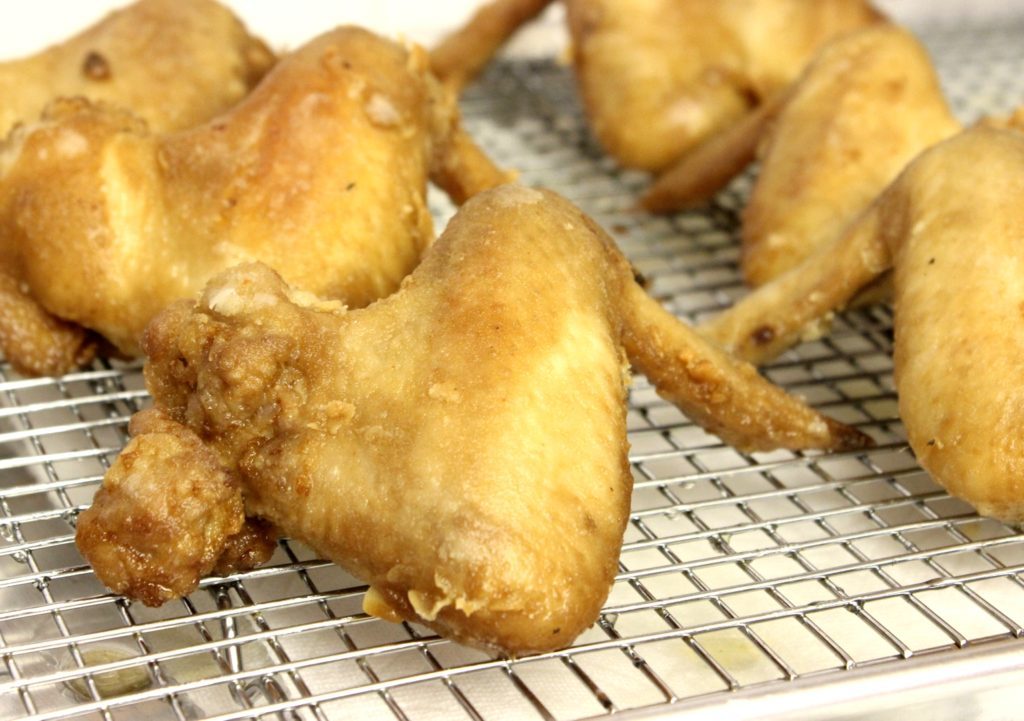 Jenn Fujikawa is a lifestyle and food writer. Follow her on Twitter at @justjenn and check her Instagram @justjennrecipes and blog www.justjennrecipes.com for even more Star Wars food photos.