Some of Hasbro's greatest interpretations of an iconic Star Wars weapon.
From the moment Star Wars landed in the pop culture consciousness, the lightsaber has been igniting kids playtime in a big way. In fact, one of the first Star Wars toys on the market was a light-up, inflatable lightsaber. Decades later, consumer lightsabers remain as popular as ever and continue to evolve with plenty of collector-savvy versions and durable, tot-tastic toys up for grabs. With the launch of the lightsaber celebration Choose Your Destiny, StarWars.com takes a look at several of the most recent options of an elegant plaything for a more civilized age.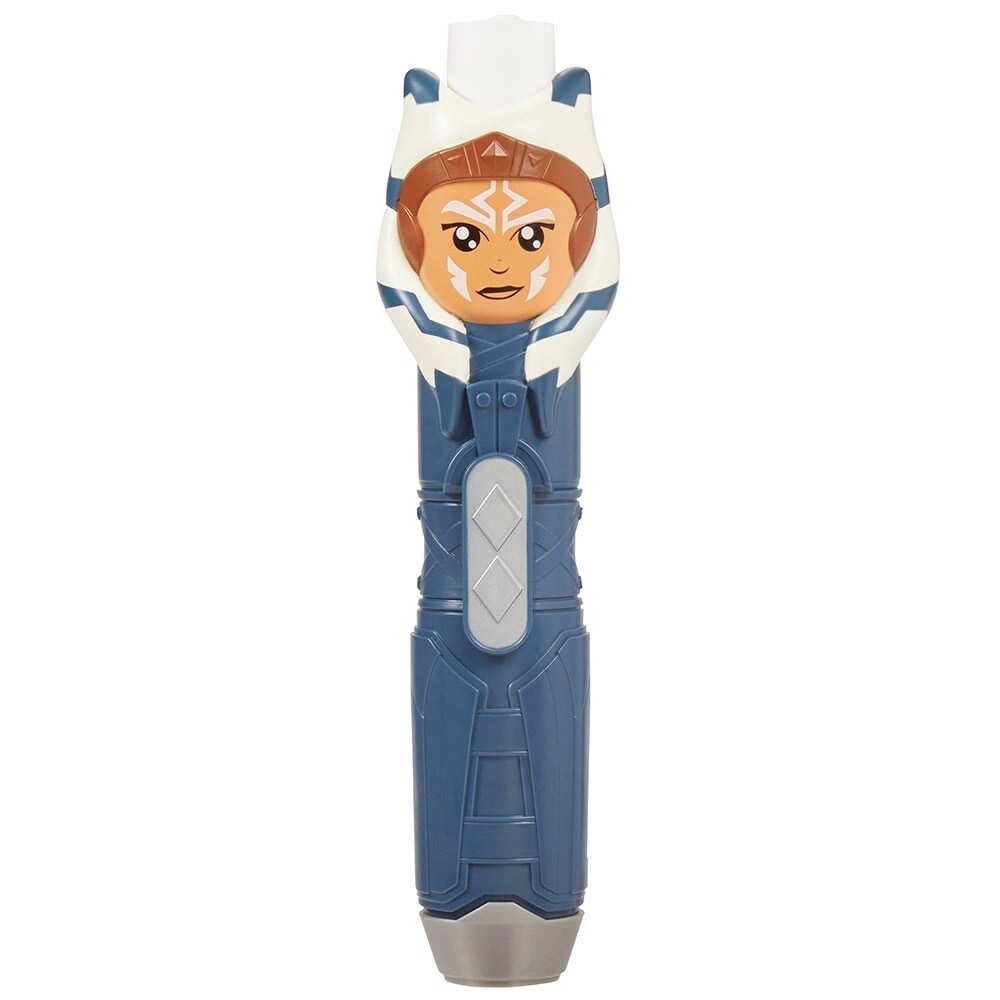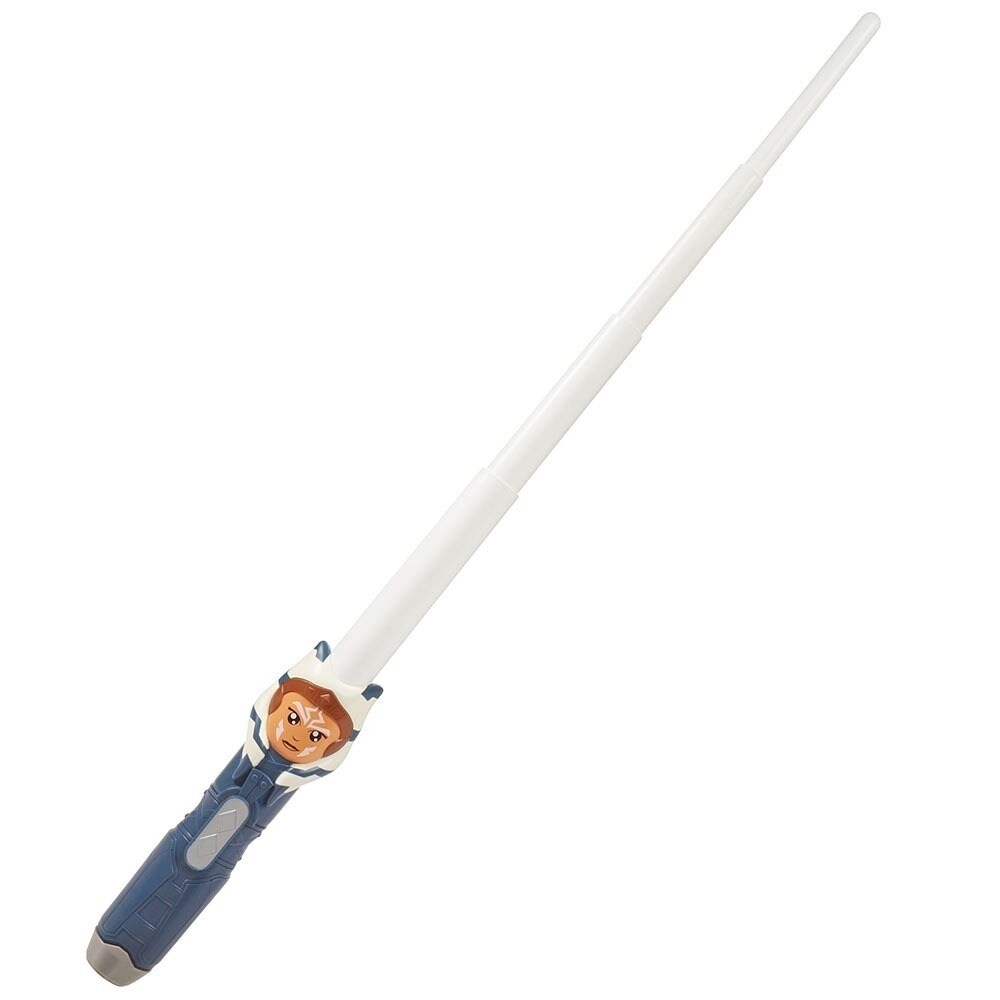 1. Star Wars Lightsaber Squad (Ahsoka Tano Version) 
 This lightsaber for Padawans ages four and older blends the appeal of the ultra-cool weapon with the likeness of one of the most beloved characters in the universe. Its molded plastic hilt features a stylized bust of Ahsoka Tano, a slight smile appearing on the Togruta's face. The remainder of the handle matches the bluish gray tone of Ahsoka's montrals. When it comes to wielding the saber proper, there's no need to hunt for batteries. Ahoksa's extendable white blade comes to life with a flick of the wrist. Other fan favorites, from Grogu to Boba Fett, make up the remainder of the Lightsaber Squad line.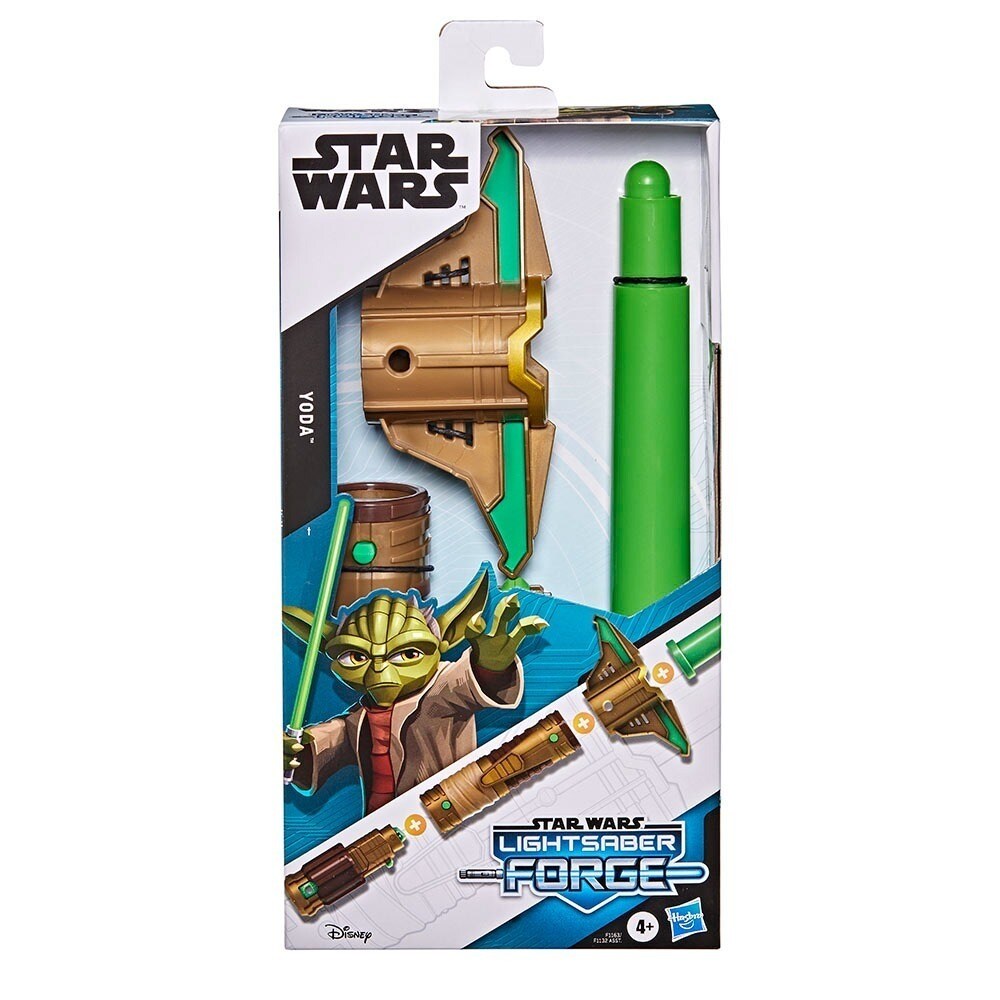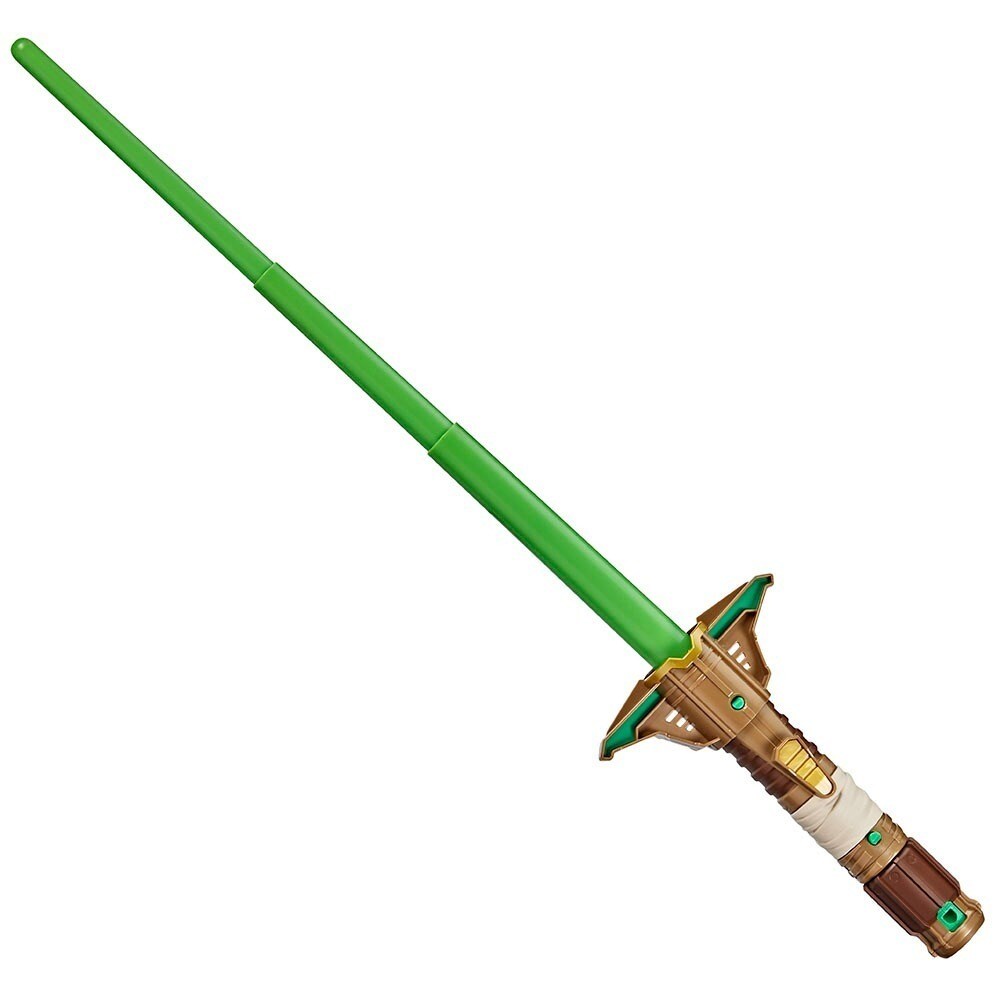 2. Star Wars Lightsaber Forge (Yoda Version) 
 The Lightsaber Forge line is Hasbro's latest foray into customizable sabers. Roleplaying kids ages four and older not only have the opportunity to play the part of their favorite Jedi or Sith, but they can use their imaginations to mix and match parts across the entire line, creating a lightsaber all of their own. In fact, if you count all of the pieces of the entire Lightsaber Forge spectrum, younglings could possibly create thousands of different combinations. The Yoda version, part of its Entry Level assortment, comes with four parts: the blade, cap, core, and cover. And there's no doubt the inspiration for this one. The Jedi Master's trademark green blade extends manually, and the gold and green accented cap features a design resembling Yoda's pointy ears. Other Entry Level Lightsaber Forge sabers include Mace Windu, Ahsoka Tano, Anakin Skywalker, and more.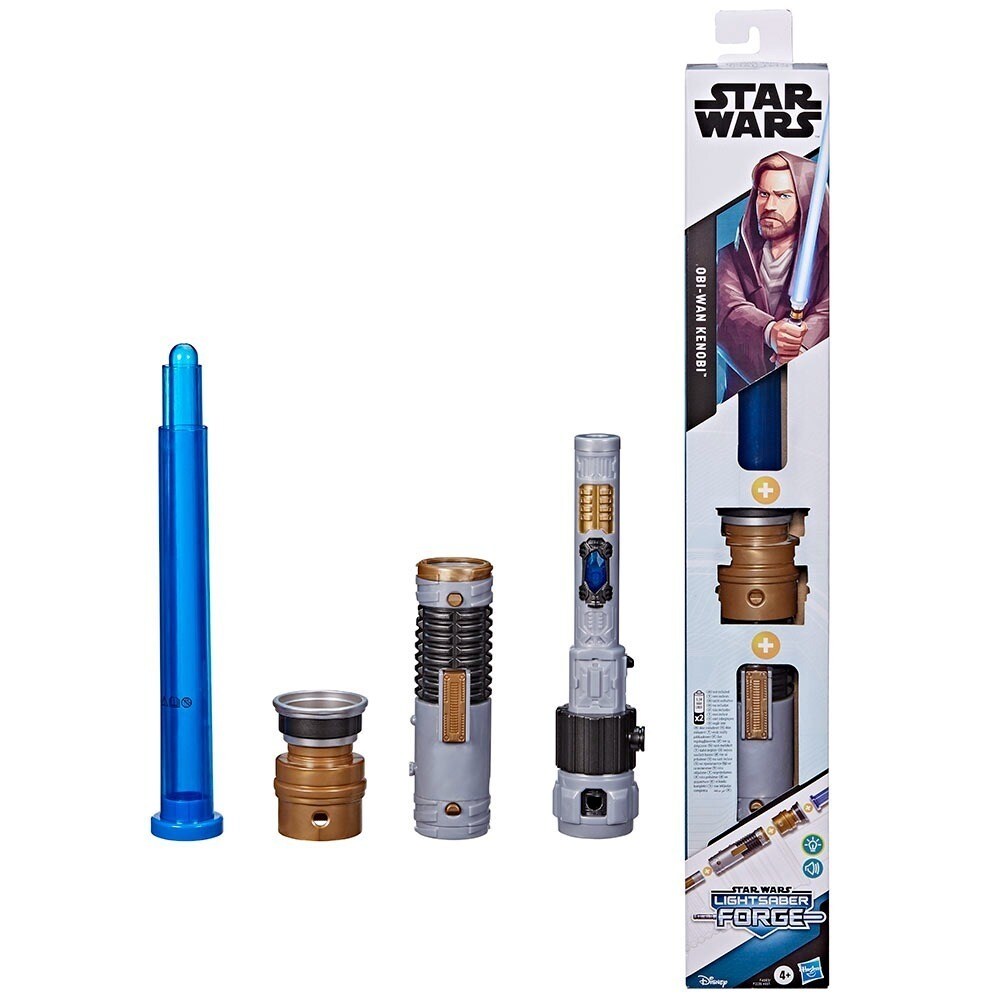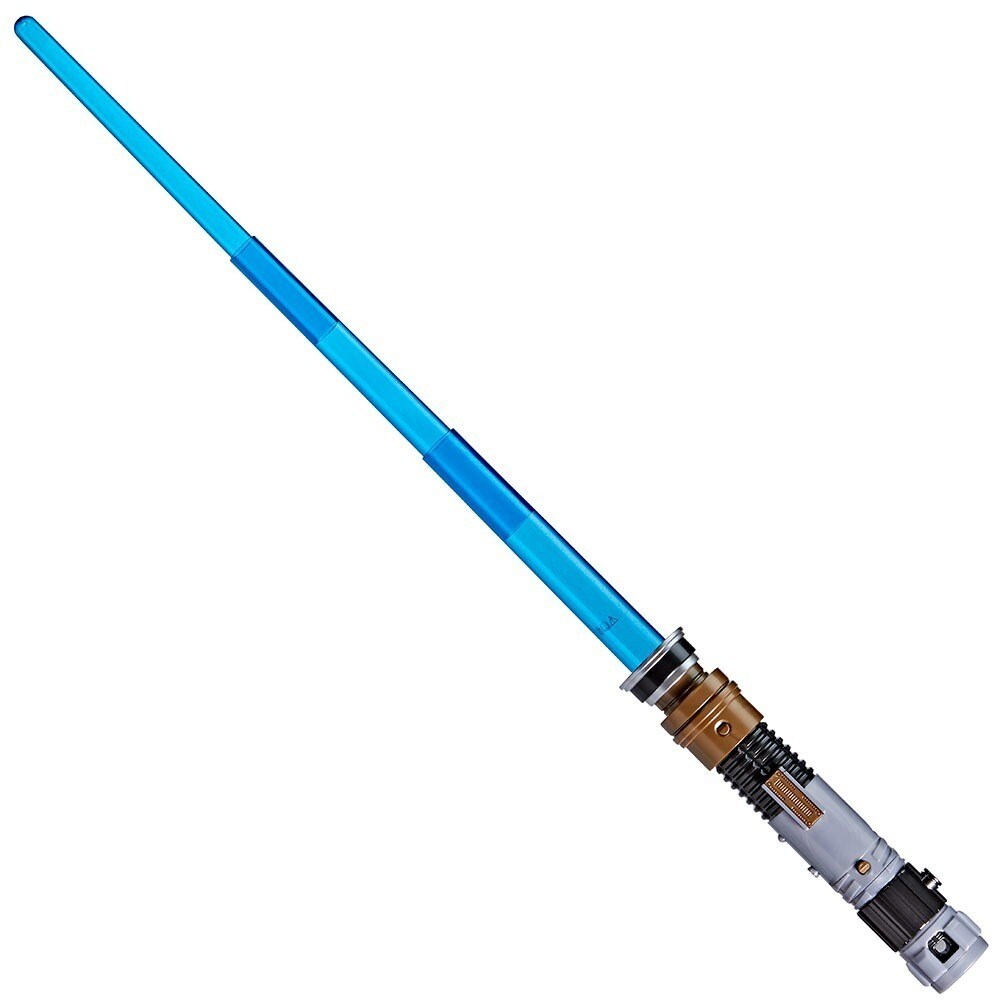 3. Star Wars Lightsaber Forge (Obi-Wan Kenobi Bladesmith Version) 
 The Bladesmith assortment of the Lightsaber Forge line features sabers with extendable light-up blades and electronic sound effects straight out of that galaxy far, far away. You don't need Jedi powers to make these flashy features work, just a pair of AAA batteries, which aren't included. Say "Hello there" to the Obi-Wan Kenobi version with its famous blue blade. The cap, cover, and core, with their gold, silver, and black color scheme, come together to resemble the character's signature lightsaber design. Darth Vader and Luke Skywalker's lightsabers, as well as the Darksaber, are among the other weapons available in the Bladesmith assortment.