Beat the Tatooine heat with this easy recipe.
The Mos Eisley cantina may have been a wretched hive of scum and villainy, but the music was always on-point thanks to the Bith musicians known as the Modal Nodes, led by Figrin D'an.
Get into the musical groove by making a Modal Nodes Pop, a drink sure to beat the Tatooine heat. A bubbly beverage infused with sweet fruit flavor that's garnished with an edible orchestra. With this refreshment in hand you won't even notice the shady dealings going on at the other end of the cantina.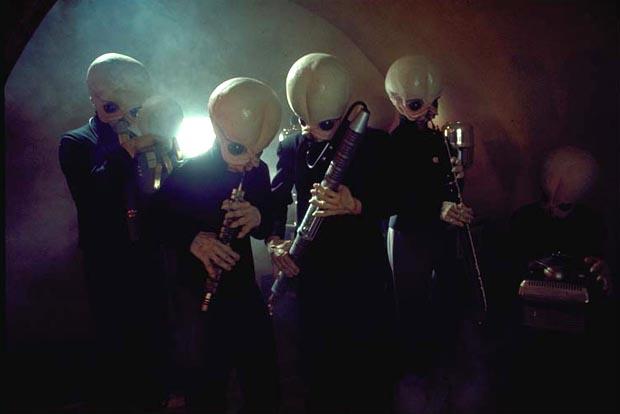 Modal Nodes Pop
What You'll Need: