Celebrate Star Wars: The Force Awakens -- and the galaxy's coolest bar owner -- with this tasty appetizer.
Maz Kanata is no Jedi, but she knows the Force. On the lush planet of Takodana, the pirate queen has given shelter to smugglers and the like within her sprawling castle where scoundrels of all sorts come to enjoy food and gaming.
It's here that Maz serves up a variety of beverages in the tavern and interplanetary meals from across the galaxy. These dried apricots are an easy appetizer to pair with cocktails and have just a touch of Maz whimsy for fun. It's possible these could be a favorite treat of her "boyfriend" Chewbacca.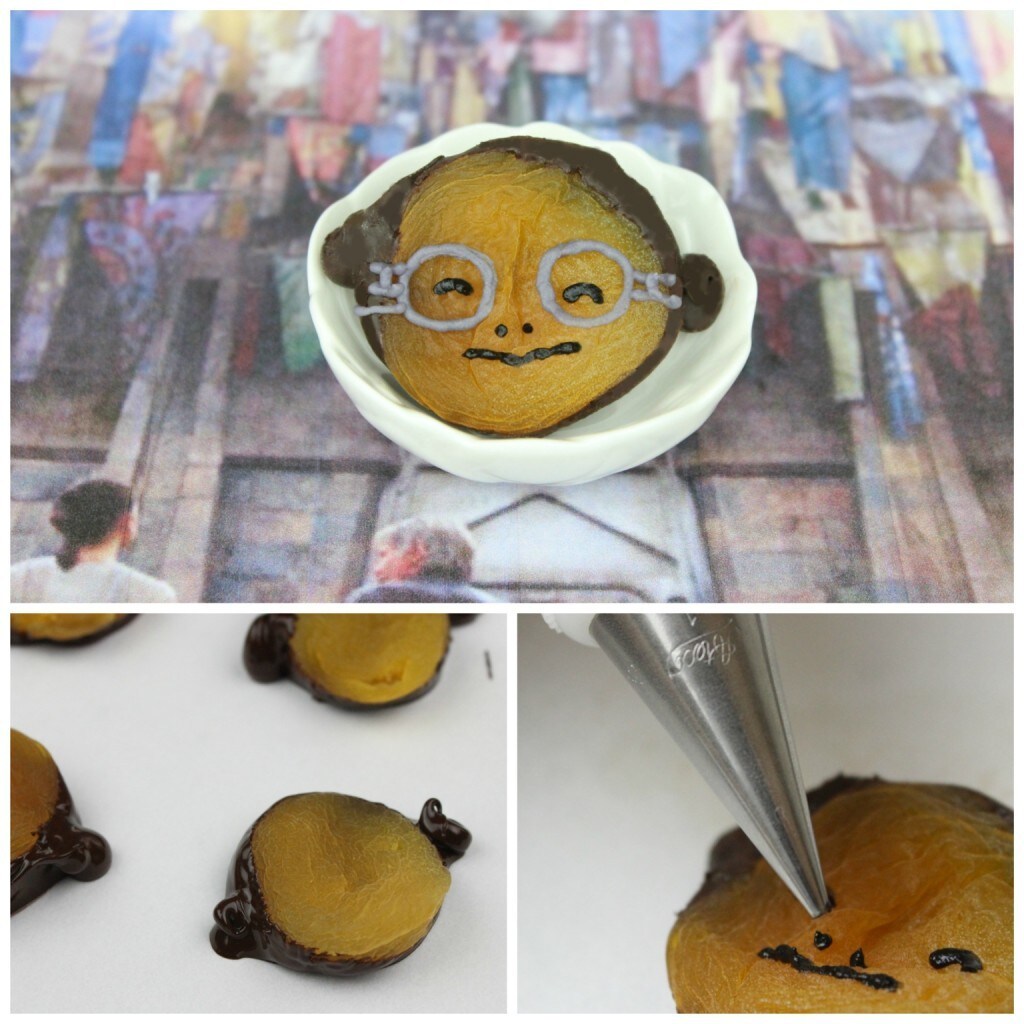 Maz Kanata Apricots
Ingredients:
8 ounces dried Apricots
6 ounces dark chocolate
Gray icing
Black icing
Directions:
1. Prep a dish with parchment paper. Set aside.
2. Melt the chocolate in a double boiler on low until melted and smooth.
3. Dip the backside of the apricot into the chocolate, place onto the parchment. Use a small spoon to add the two side pieces to the cap. Repeat for the rest of the apricots and let the chocolate cool.
4. Use a #1 tip and black icing to add eyes, nose and mouth details.
5. With a #1 tip and gray icing add the goggles.
6. Once the chocolate and icing are dry, the apricots are ready to serve.
These apricots are calling to you. Jet let them in!
Jenn Fujikawa is a lifestyle and food writer. Follow her on Twitter at @justjenn and check her Instagram at @justjennrecipes and blog www.justjennrecipes.com for even more Star Wars food photos.