Check out the one-shot's cover and early details on the can't-miss comic.
Always in the motion is the future, but it's coming into focus.
Marvel's Star Wars: Revelations (2023) #1, arriving December 20, will offer a sneak peek at what lies ahead in the Star Wars comics galaxy. Similar to last year's one-shot of the same name, 2023's edition of Revelations will feature various short tales that set the stage for Marvel's Star Wars line in the coming year. The creator lineup includes Marc Guggenheim, Charles Soule, Greg Pak, Marc Bernardin, Alyssa Wong, Ethan Sacks, and Cavan Scott, with Salvador Larroca, Will Sliney, Marika Cresta, Ibraim Roberson, and more handling art duties. You can get a first look at Rod Reis' cover below.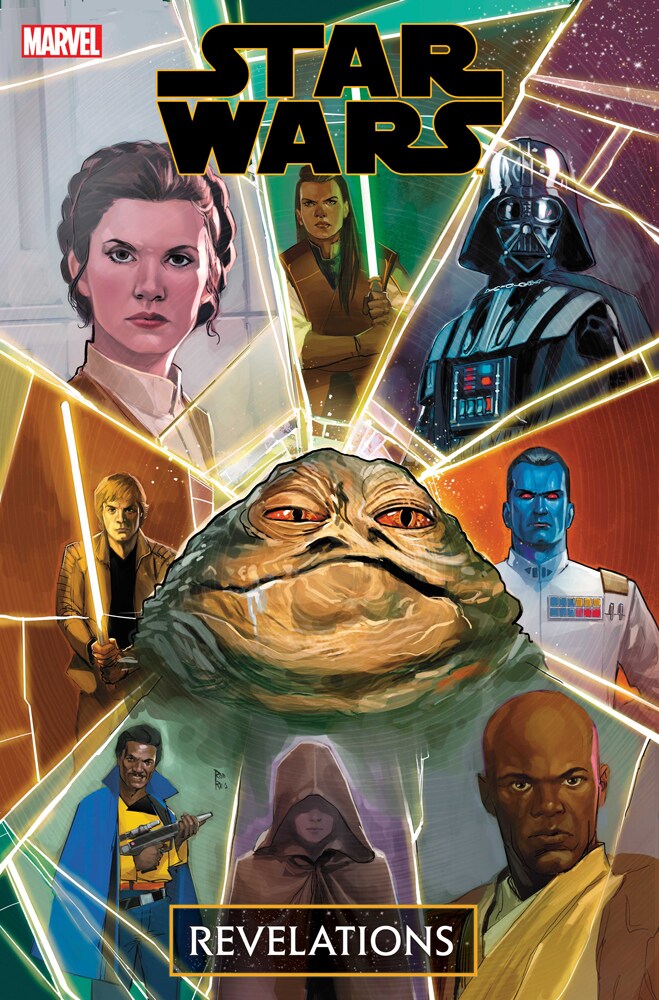 The upcoming stories previewed span the High Republic to the original trilogy, with Jabba the Hutt, Darth Vader, Mace Windu, Keeve Trennis, Thrawn, and more appearing, along with the debut of new characters.

Stay tuned to StarWars.com for more on Revelations #1 and all of Marvel's Star Wars titles.