Writer-artist Takashi Okazaki returns to add a new tale to the Marvel series based on the Disney+ animated anthology.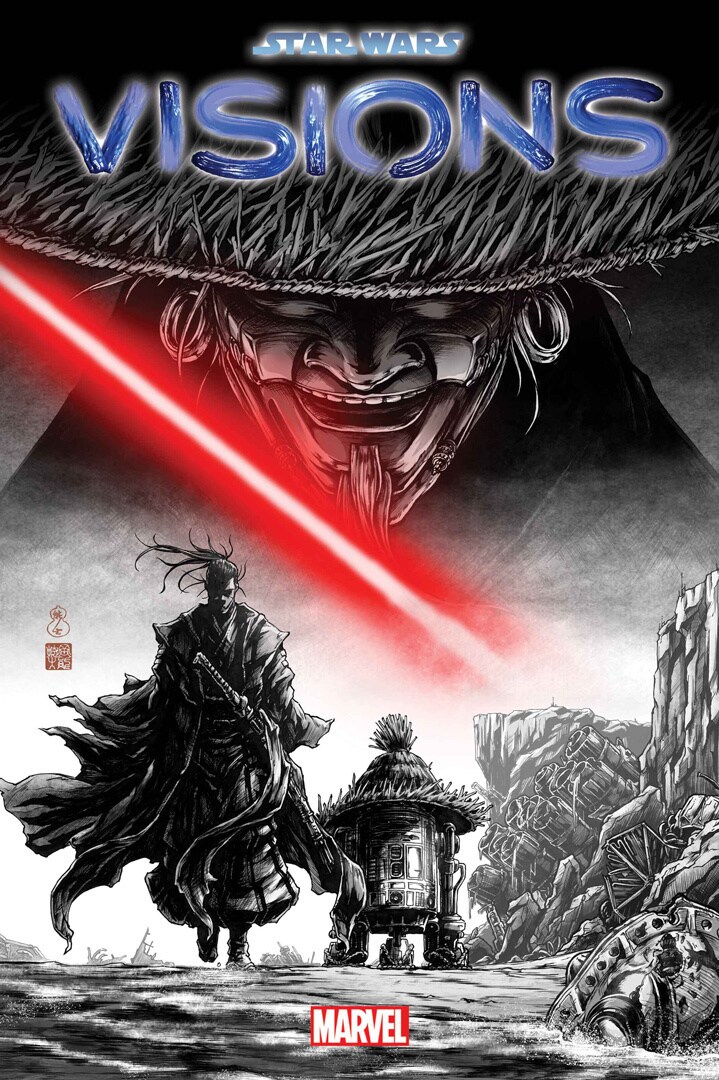 The Ronin has returned.
We first met the Ronin in the Kamikaze Douga short "The Duel" in Volume I of Star Wars: Visions, then saw his world expanded with the Star Wars: Ronin novel and a prequel comic written and illustrated by Takashi Okazaki.
Now, StarWars.com is excited to announce that Okazaki, writer of "The Duel," will return with a story centered around the mysterious Ronin with Star Wars: Visions – Takashi Okazaki #1. Part of an ongoing new series of tales from comics creators that will kick off with Star Wars: Visions – Peach Momoko #1 this November, the Marvel series invites comics creators to put their own spin on the galaxy far, far away in the spirit of Lucasfilm's animated anthology of the same name.

The Ronin and B5-56 are back on a cover the haunting cover mostly rendered in black and white, while a masked figure looms overhead with a red blade slashing through the composition.
"The Ronin is such a unique character, but one that still feels at home in the Star Wars galaxy," Marvel editor Danny Khazem tells StarWars.com. "He was one of the most fan-favorite introductions from the Disney+ series and now, Takashi gets the chance to expand upon the history of the Ronin here. We're all blown away with the work he has been doing and this issue is no exception: the action and intrigue all packed into this one-shot is stunning!"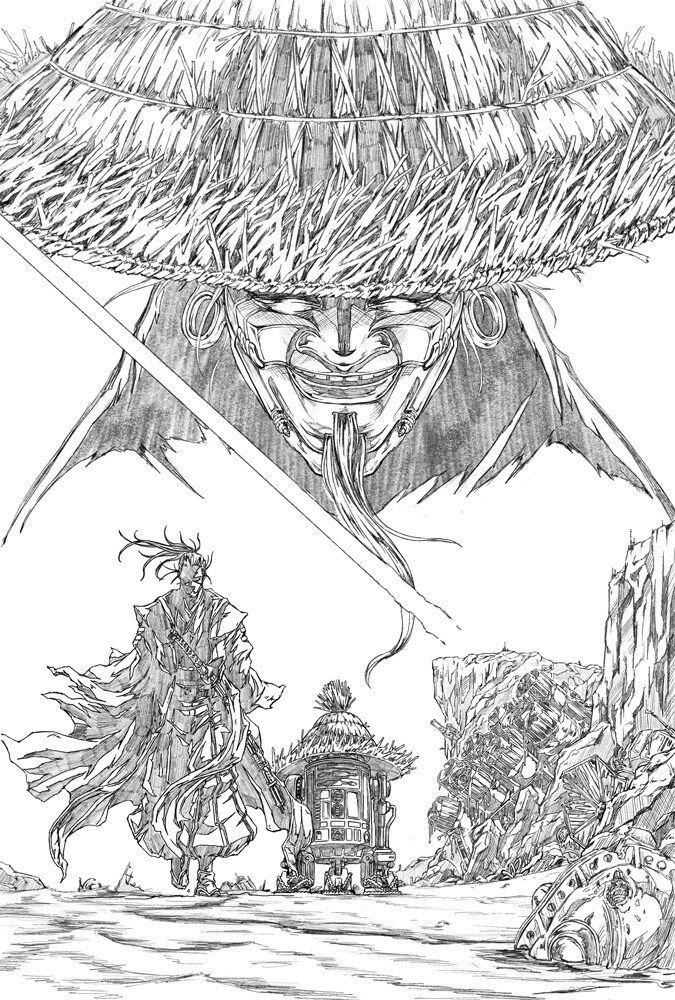 Star Wars: Visions – Takashi Okazaki #1

Written by TAKASHI OKAZAKI
Art and Cover by TAKASHI OKAZAKI
TAKASHI OKAZAKI RETURNS TO THE WORLD OF THE RONIN ONCE MORE!
• We've seen THE RONIN as a Sith slayer...but who was the Ronin before?
• See the early history of THE RONIN and his SITH origins in this one-of-a-kind VISIONS Special!
• Featuring THE RONIN from the first season of the hit Disney+ series, STAR WARS: VISIONS!
Star Wars: Visions – Takashi Okazaki #1 arrives in January 2024 and will be available for pre-order online and at your local comic shop.