Get your first look at the smuggler drawn by artist Jan Bazaldua and the full list of variant covers celebrating the LGBTQ+ characters of the galaxy.
This Pride Month, gay and transgender artists will pay homage to some of the LGBTQ+ characters inhabiting a galaxy far, far away in a special line of variant comic book covers.
Among those featured in the June issues of Marvel's Star Wars comics, Rae Sloane will grace the cover of Darth Vader #13 as drawn by J.J. Kirby, Doctor Aphra will get into mischief on War of the Bounty Hunters #1 with art from Babs Tarr, Yrica Quell will be captured by artist Jacopo Camagni on the cover of Bounty Hunters #13, Jedi twins Terec and Ceret from Star Wars: The High Republic will be portrayed by artist Javier Garron on a variant for issue #6, and the smooth-talking scoundrel Lando Calrissian will be decked out in style on the cover of Star Wars #14, illustrated by Stephen Byrne.
But first, StarWars.com is thrilled to exclusively reveal the inks from a Sana Starros portrait that will be available on the cover of Marvel's Doctor Aphra #11 below, with art by Jan Bazaldua.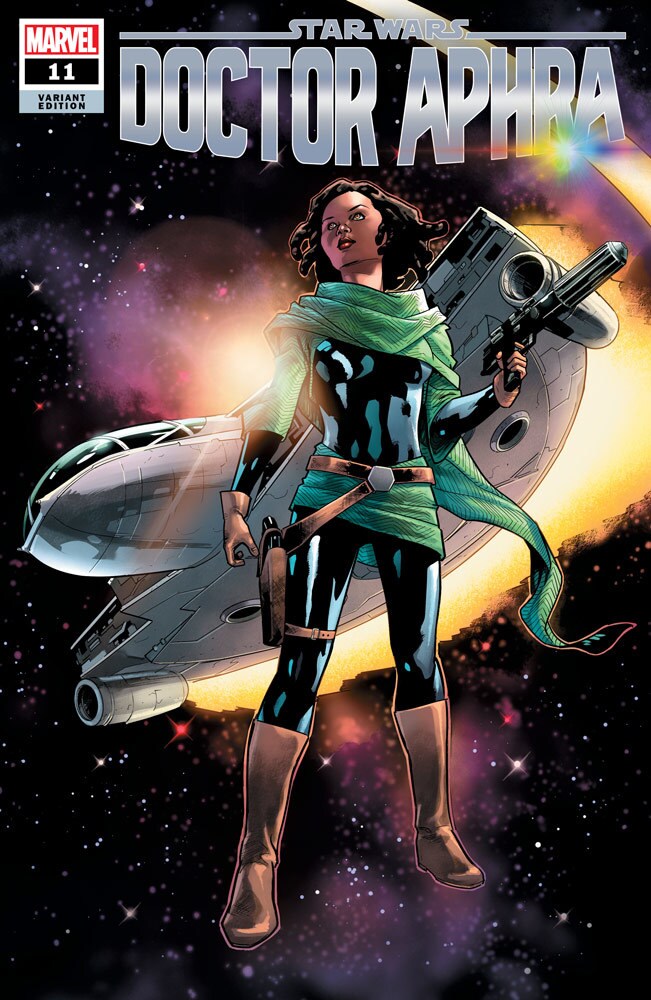 "This talented team of artists is bringing so much passion and enthusiasm to these covers," says Marvel editor Tom Groneman. "For me, sharing that passion with fans and readers is a wonderful celebration of the most unique, compelling, and iconic characters in the Star Wars galaxy."
Learn more about the full line of Star Wars comics hitting store shelves this June.