Lucas Books' senior editor reflects on next week's launch of Star Wars #1 -- and the exciting future of Star Wars comics.
As some of you reading this may already know, I have always been a proud fan of the original Marvel Star Wars comics. I think they're fun, adventurous, and witty, and I'm eternally impressed by the amazing job everyone involved did in coming up with stories in the long stretches of time between movies. (Not to mention after -- when I discovered there were comics that took place after Return of the Jedi, I almost fainted.) In short, don't ever badmouth Hoojibs when I'm around.
So I'm excited on both a professional and personal level that Marvel is telling stories in the Star Wars galaxy once more, not to mention starstruck by the incredibly talented people who have signed on so far (with more to come!). The comic book fan in me is downright thrilled.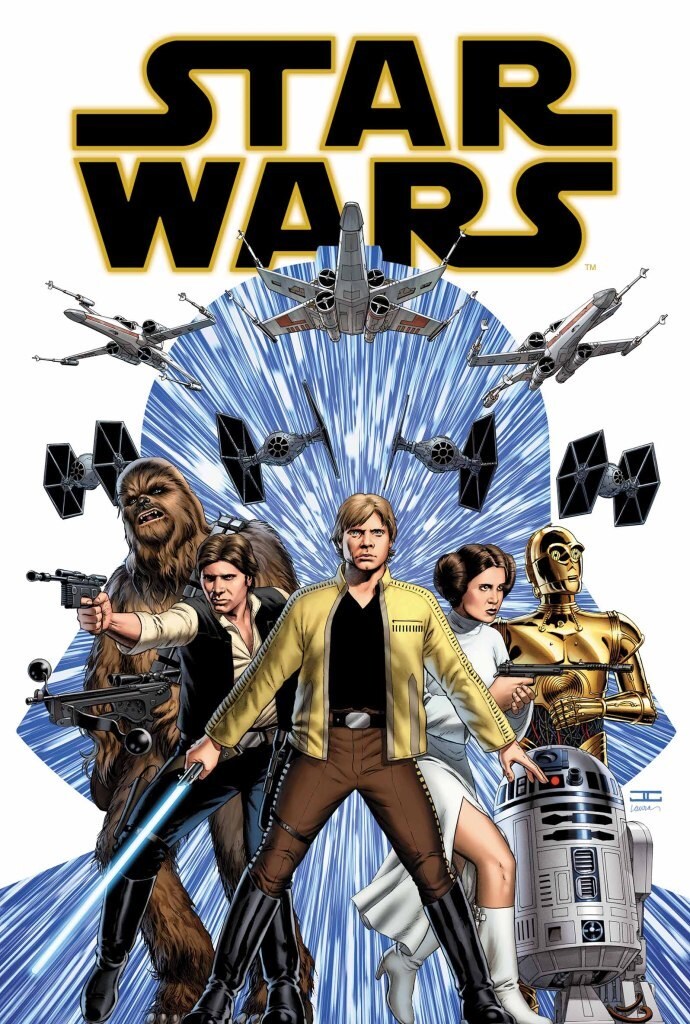 But like I said, the professional part of me is excited, too. Because this is the start of a new era for Star Wars comics -- not just because there's a new publisher, but also because these stories are being published in cooperation with the Lucasfilm Story Group as part of the Star Wars canon. This doesn't make the other Star Wars comics I worked on any less awesome -- and I'm happy that Marvel will be reissuing them in new collections, arranged chronologically for easy reading -- but it does add an extra thrill to what we're doing right now.
Writer Jason Aaron and artist John Cassaday came to our offices early last year (including a visit to Skywalker Ranch!) to brainstorm with the Story Group about where to take this series, and happily we were all pretty much on the same page about what kind of stories we wanted to tell. And while we are looking forward to telling new stories about such beloved, iconic characters, we're enthusiastic about introducing memorable new characters, too. You'll start seeing them pop up soon enough…along with many familiar faces as well.
Getting Star Wars #1 ready for publication was a flurry of activity -- especially since it was the very first project we had all worked on together. We had to figure out how we were going to navigate these new relationships, and make the book the best it could be. Add on to that a whole bunch of variant covers that had to be finished before Christmas, and it was a very busy time all around. Trust me when I say our holiday break was well-deserved! But it's all worth it in the end, as Star Wars #1 is a beautiful book with a stunning array of covers, and I'm hopeful it will reach even those fans who have never picked up a Star Wars comic book before.
And just wait until Darth Vader #1 ships next month…once both of these ongoing series get rolling, that's when the fun really starts. Not to mention the Princess Leia miniseries after that (Terry Dodson drawing Leia is like a dream come true) and the Kanan series (which is so good so far), and even more to come before the year is out. It's going to be one heck of a ride, and I hope you'll join us.
Jen Heddle is senior editor of Lucas Books.