Jabba's favorite decoration is now part of a delicious drink.
After you've been out on the frozen tundra and cut open a tauntaun to warm up your friend, nothing hits the spot quite like a big glass of tasty, frozen carbonite. True, there's an overlay of irony but it just feels right.
Icy, chocolatey, and topped off with a tall peak of whipped cream, this sweet concoction is irresistible even on the chilliest night in the Outer Rim. On top of it all you'll find a square of Han Solo encased in creamy, milk chocolate. Liquid carbonite: the tastiest drink in perfect hibernation.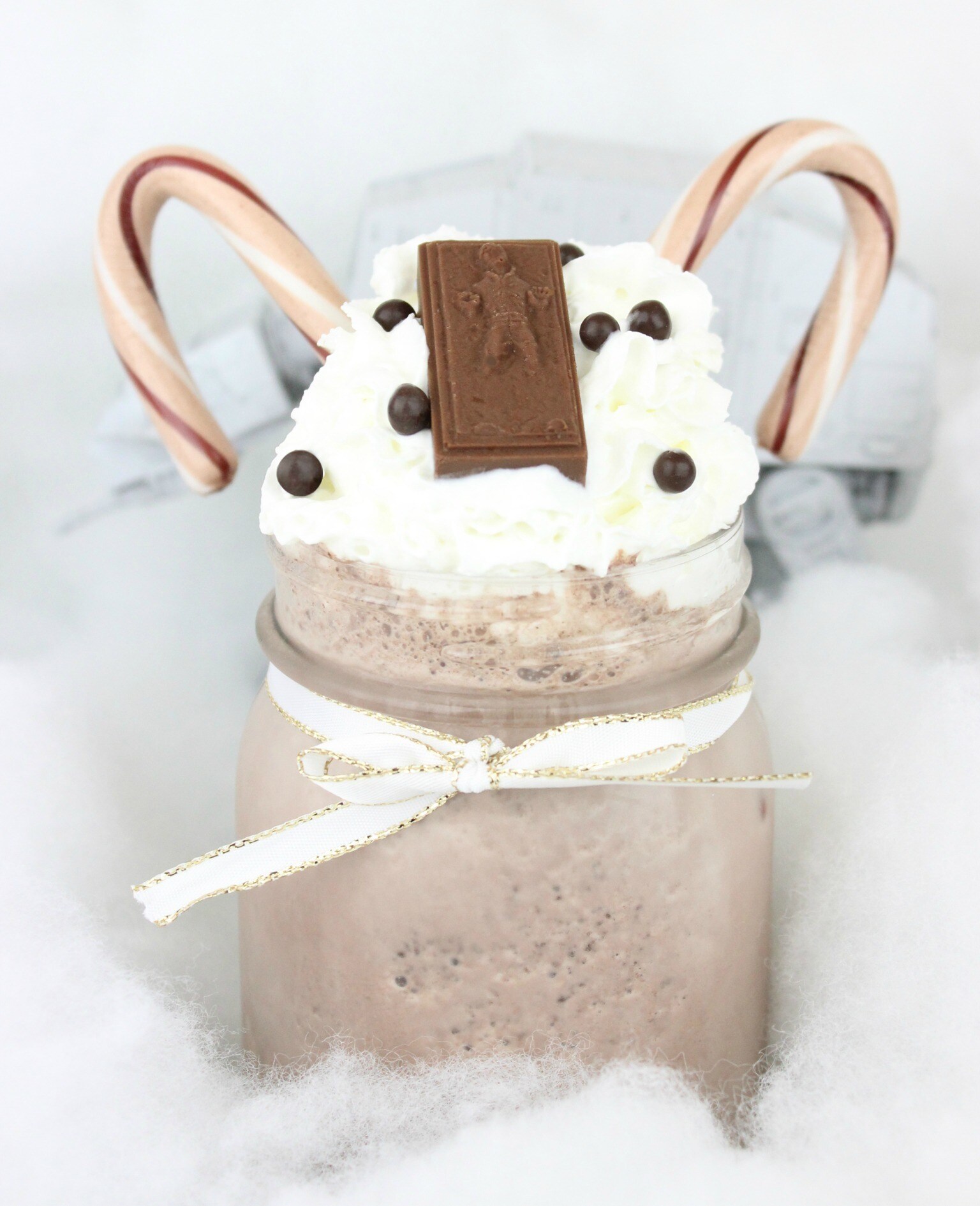 Liquid Carbonite
You'll need:
Han Solo in Carbonite silicone mold
Ingredients:
4 ounces milk chocolate
2-1/2 cups vanilla ice cream
1 cup milk
4 Oreo cookies
1 Tablespoons cocoa powder
Whipped Cream
Chocolate candy canes
Chocolate pearls
Directions:
1. Spoon the melted chocolate into the mold. Freeze until solid.
2. In a blender add the ice cream, milk, cookies and cocoa powder. Blend until smooth
3. Add whipped cream and a piece of unmolded chocolate carbonite.
4. Decorate with candy canes and chocolate pearls to serve.
And there you go -- no need to put Captain Solo in the cargo hold. Just enjoy!
Jenn Fujikawa is a lifestyle and food writer. Follow her on Twitter at @justjenn and check her Instagram @justjennrecipes and blog www.justjennrecipes.com for even more Star Wars food photos.