Learn how a story element from an oft-maligned '70s TV special evolved into a cornerstone of the Star Wars galaxy.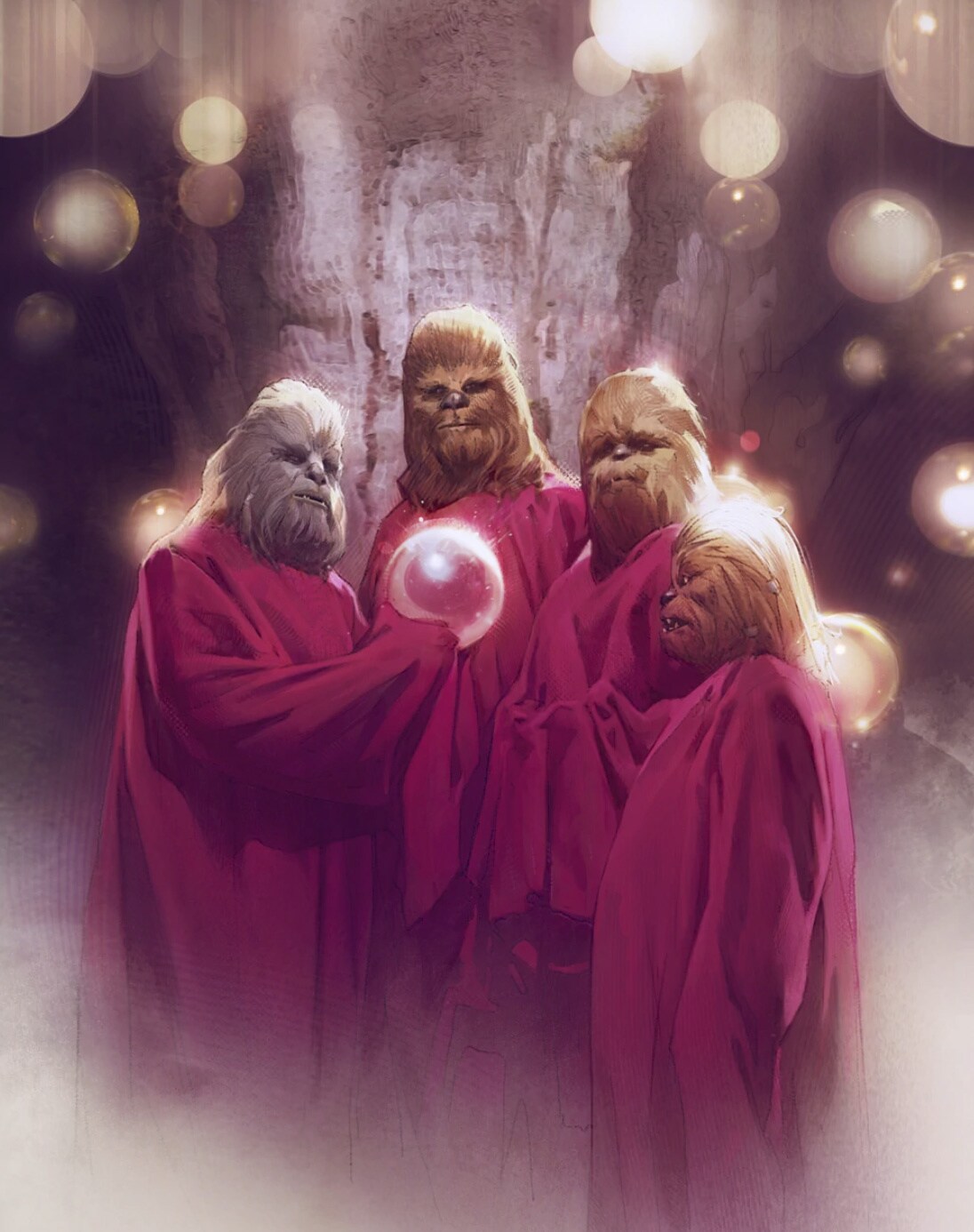 Before you and your family gather your glowing orbs, don your ankle-length red smocks, and gather at the sacred tree to recite hallowed Shyriiwook verses in celebration of Life Day, let's look back at the holiday's origins. Not from within the Star Wars setting, mind you; rather, let's examine its real-world history and evolution from an obscure TV source to an annual fan tradition.
The root of Life Day is found in The Star Wars Holiday Special, a star-studded 1978 prime time broadcast that aired on CBS once on November 17, 1978. After that broadcast, it was never to be (officially) seen again in the US and instead was relegated to bizarre cultural curiosity in the years that followed. The intent of the Holiday Special was to keep Star Wars in the public eye during the long three-year stretch between movies with new entertainment, using a tried-and-true television format of the 1970s: the variety special. The central premise of the show involved Han Solo trying to get Chewbacca to his family on Kashyyyk in time for Life Day, a sacred Wookiee holiday. Guest starring Bea Arthur, Harvey Korman, Diahann Carroll, Art Carney and Jefferson Starship, it was certainly something.Though we now know it as a Wookiee tradition, Life Day started off different in an untitled early outline for the Holiday Special, dated May 31, 1978: "… for one day each year, the galaxy celebrates the spirit of life and brotherhood with a festival. This year, it is the turn of the Wookiee planet to host the celebration…" In short order, the story streamlined things so that Life Day wasn't a traveling event, but rather a wholly Wookiee holiday, tethered to the "Tree of Life" that grows in the Kashyyyk forest.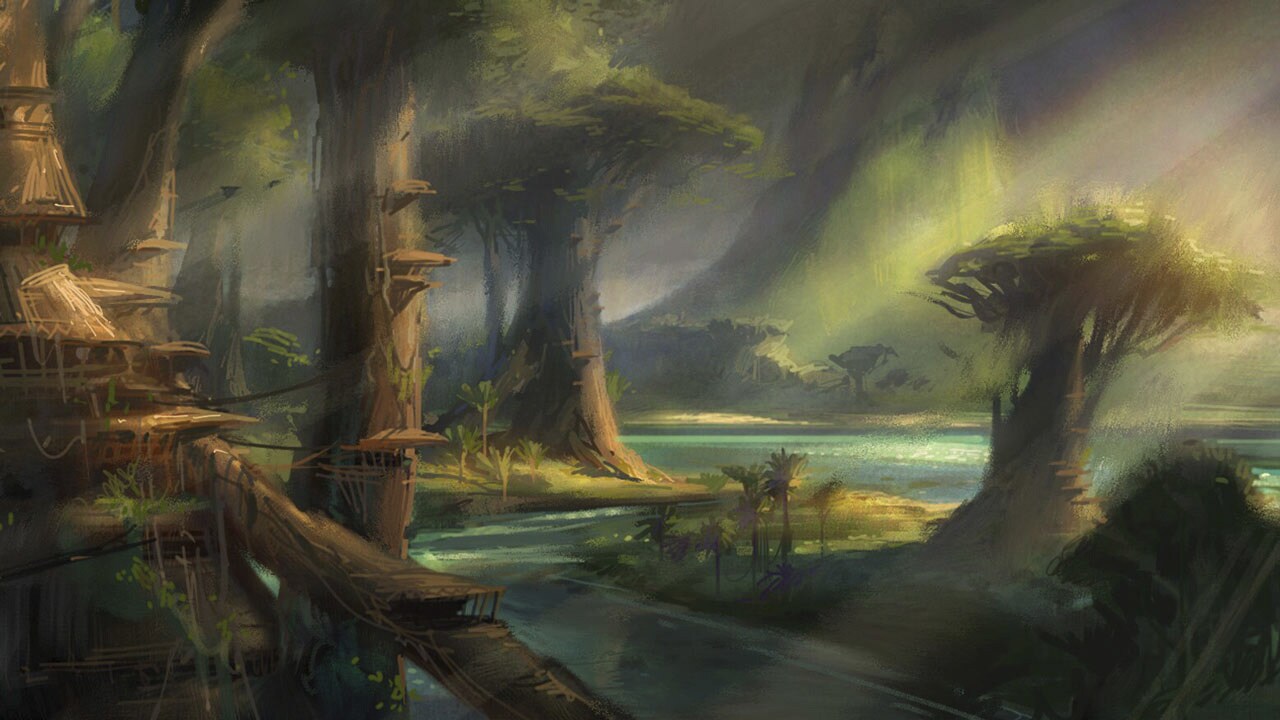 A more detailed study of Wookiee culture, believed to be transcribed by Lucasfilm's director of publishing Carol Wikarska Titelman from interviews with George Lucas, shows the next evolution of Life Day lore and it's no less strange. I suppose one can chalk this up it being the 1970s, or maybe it's a Wookiee thing:

"[Life Day] used to be a hallucinogenic experience. They used to chew a certain kind of root, and they would all freak out and experience this communal sort of hallucinatory experience. Some of the families still use that, but since it makes you sick afterward, many use the environmental transporter.*
In either case, you are taken to the Life Tree which is the tree of life where all life began in the Wookiee culture and … religion. On this tree you put a symbol of life, which is a little glowing ball. In the old days, you chewed on the root and went into this hallucinatory state and took your little glowing [ball] along with all your family. You put them on your mantel or arrange them on the wall… but when you did this you were symbolically arranging them on the tree of life.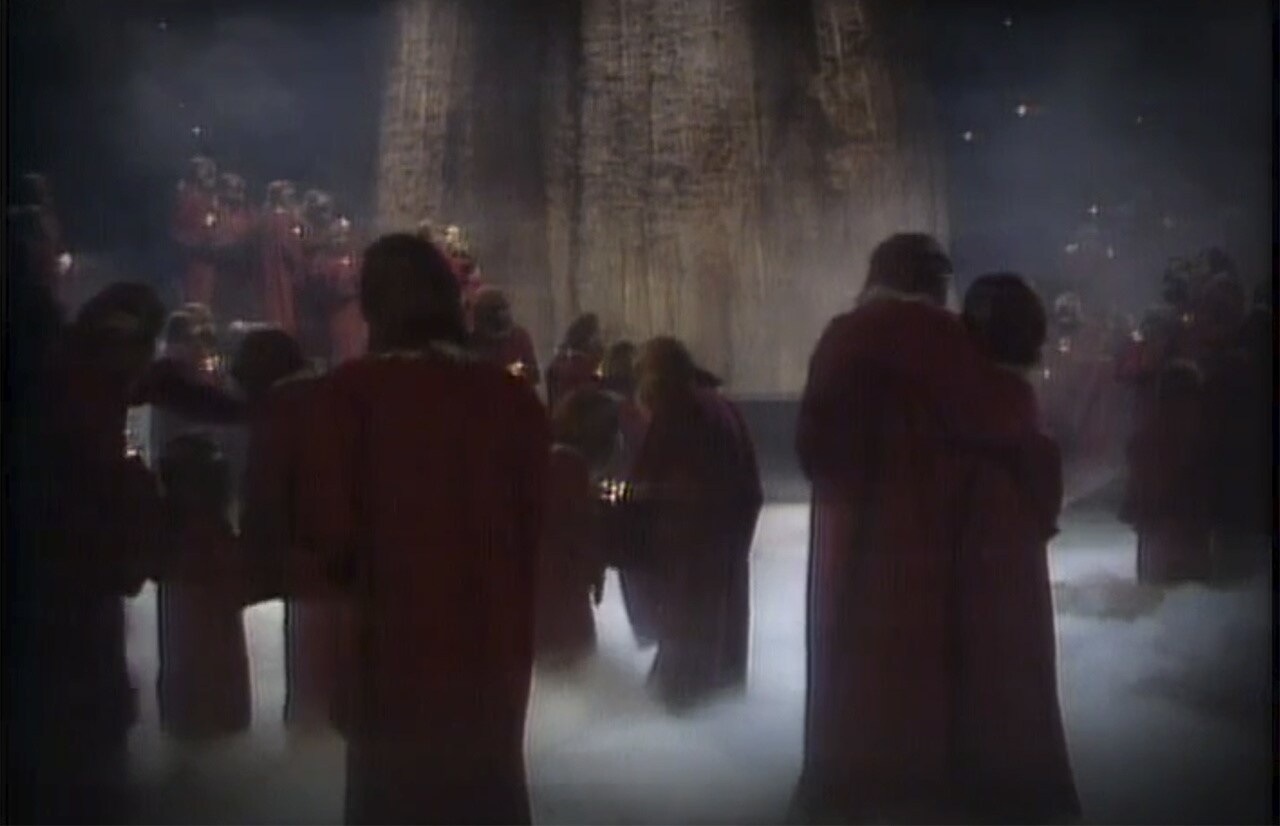 At the tree of life, all the people you know, all your friends, appear before you and wish you well. It includes everybody you've ever known, dead or alive… It is a way of gathering all your friends in one particular moment…"
* The environmental transporter was an early concept for a virtual reality rig that did survive into the final airing of the Holiday Special, albeit as a way of teeing up a musical number. The Wookiee celebration was simplified, particularly due to budget, but its spirit continued.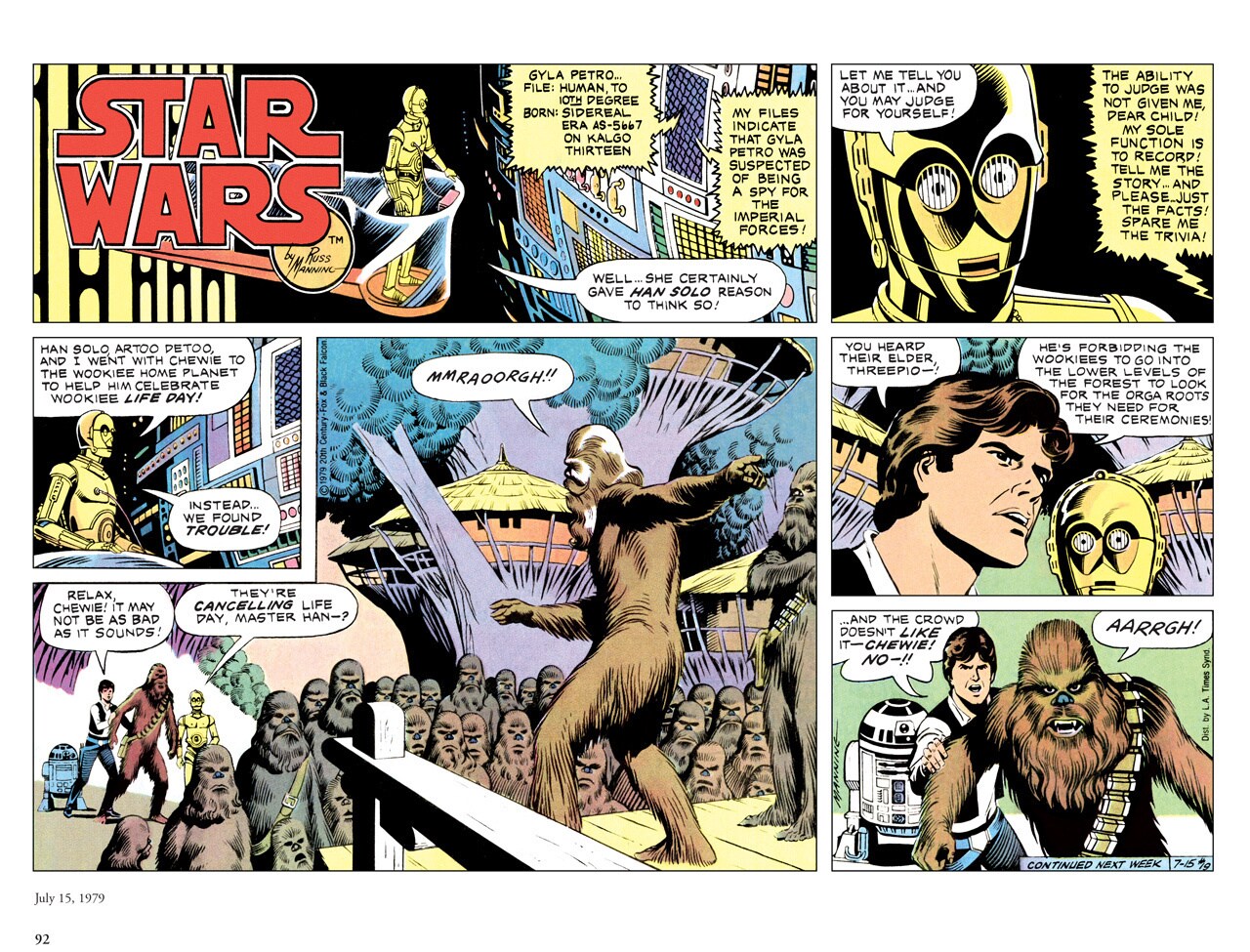 The Holiday Special makes a point of telling us Chewbacca has never missed a Life Day, but he'd face a challenge to his record the following year in 1979. That year, Life Day was CANCELLED, or so said an untitled comic strip story by Russ Manning that ran in newspapers on Sundays from July 15 to September 9, 1979. (This story would finally gain a title in 2017 when reprinted in a collection as "The Kashyyyk Depths," though the story itself spells the planet name "Kazhyyyk.")
The story focuses on the lack of ceremonial orga root resulting in the cancellation, as declared by a gruff Wookiee elder. The comic strip leaves out any mention of hallucinogens, instead describing the orga as "special food." Han, Chewie, R2-D2, and C-3PO voyage to the lower depths of the forests and discover a science team threatened by the wildlife and vegetation, and eventually find the orga, a sentient plant that comes to an agreement to supply Chewie with the needed root. This strip makes the unusual claim that Life Day happens every three years, complicating the world of early timeline-keeping fans (like myself) who tried vainly to keep everything plotted on a tidy in-universe calendar.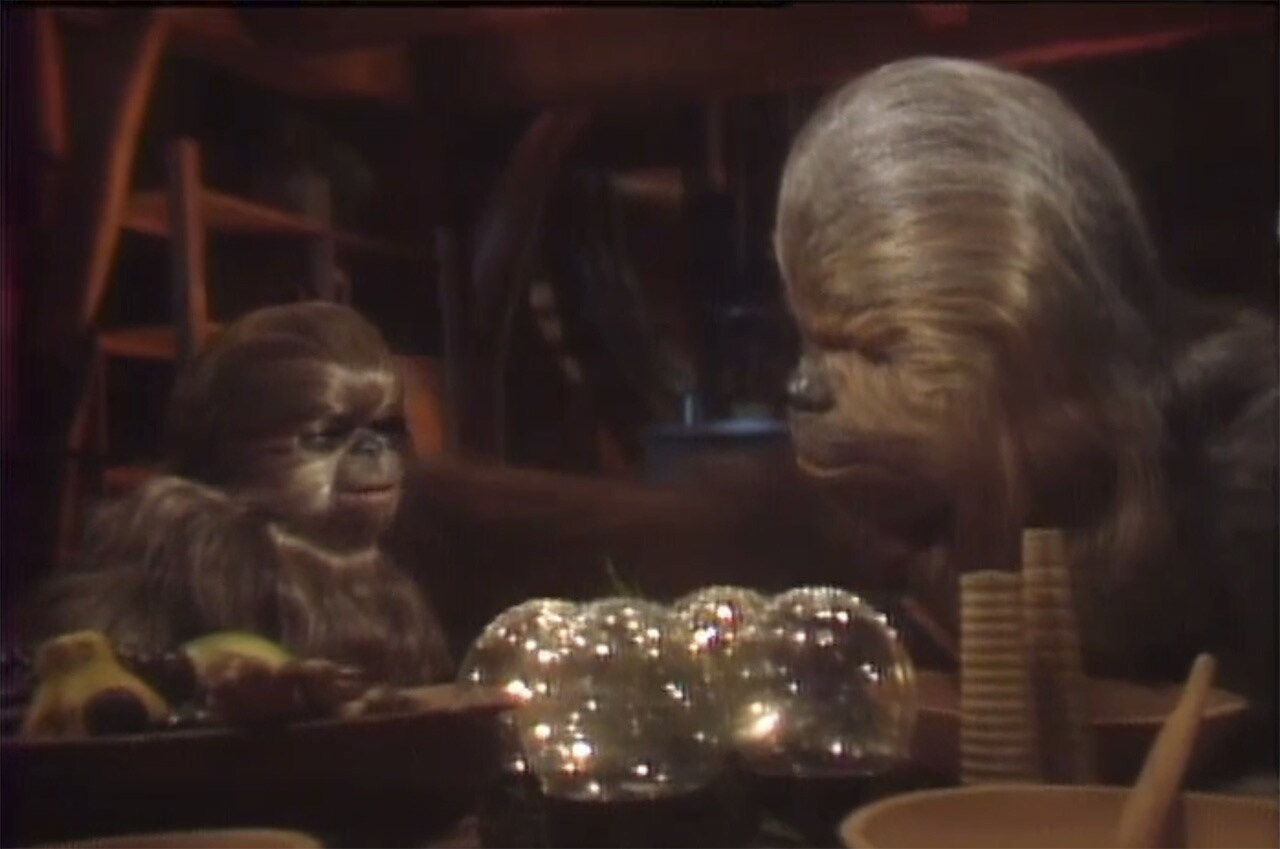 After these two stories, Life Day was promptly forgotten, and it's not hard to figure out why. General interest in Star Wars went into hibernation after the release of Star Wars: Return of the Jedi in 1983 and the two principal pieces of media that introduced the world to Life Day were extremely ephemeral — a TV special that was gone unless you thought to tape it when it aired, or a newspaper strip that was tossed out unless you thought to clip it for a scrapbook.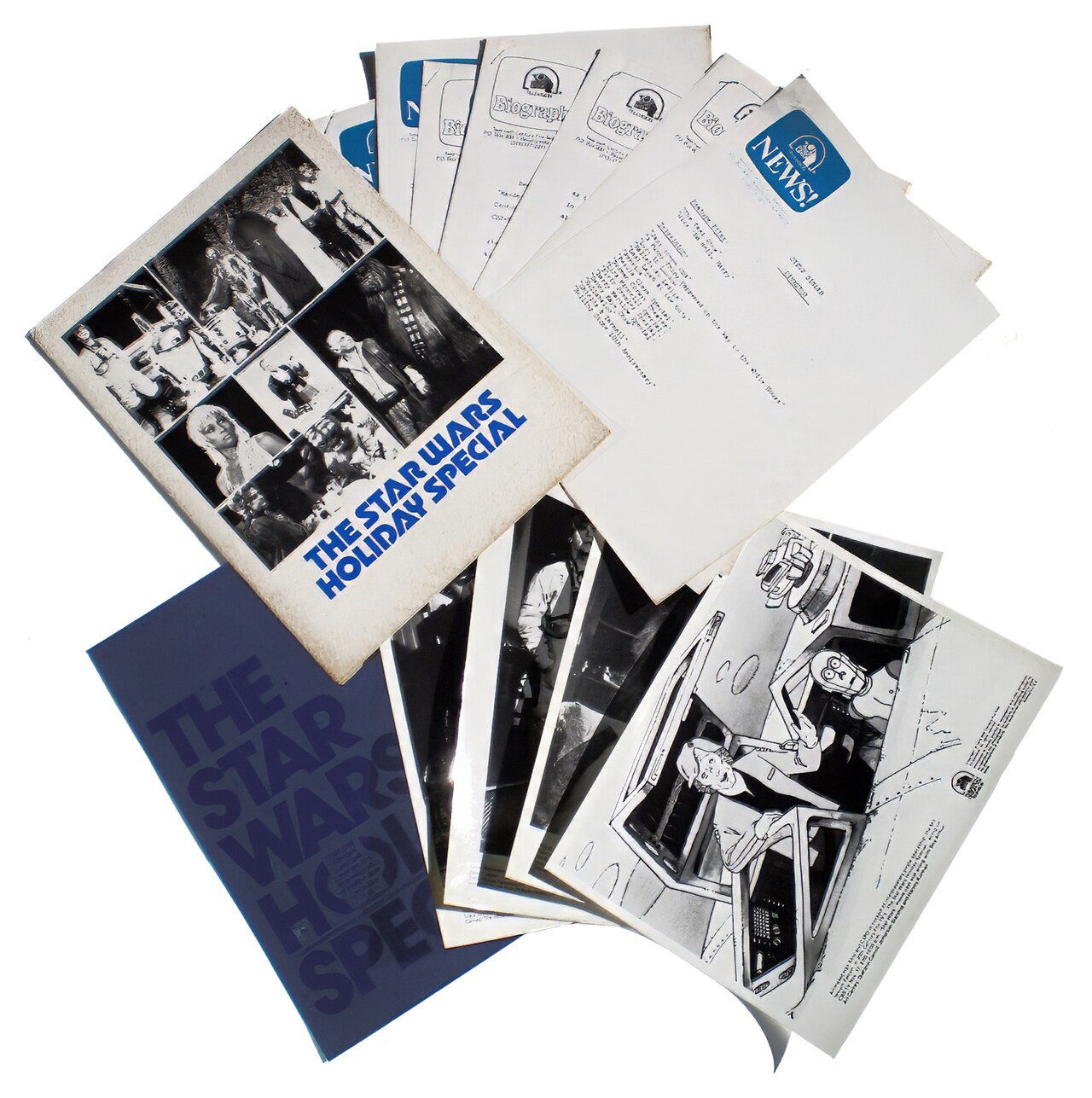 We all know Star Wars lived on thanks to its fan community, and so too did the spirit of Life Day. In the pre-internet days of fandom, VHS recordings of the Holiday Special and photocopies of the newspaper strips circulated by mail, fanzines, and sci-fi and comic book conventions. The die-hards of the '80s and '90s kept these fading records of Life Day alive on the edges of fandom. In this era, it was not uncommon to hear The Star Wars Holiday Special referred to as the "Wookiee Christmas Special," as its original airdate was often misremembered as being later in the year.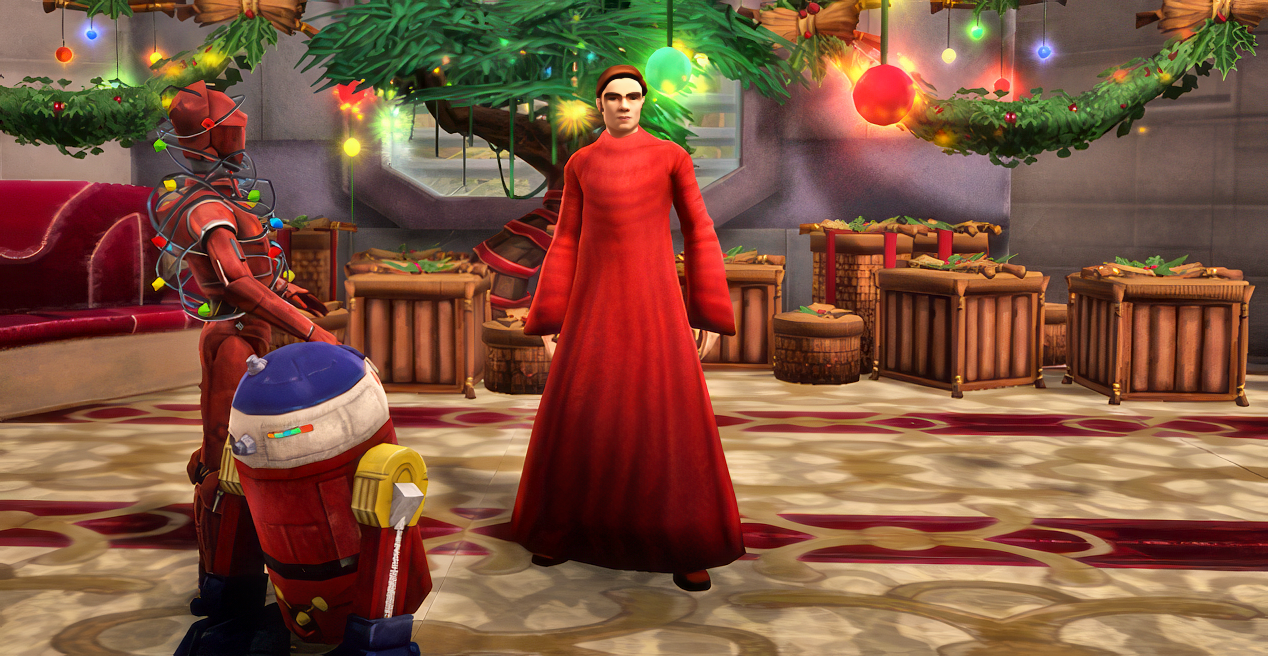 What brought Life Day back in a more official capacity were the needs of massively multiplayer online videogames in the early '00s. As these games were an ongoing, persistent engagement for its players, they had a built-in sense of the passage of time. In other words, there needed to be a way to mark the holidays, so that gamers could build their own recurring traditions in the virtual world. The holiday season welcomed Life Day incarnations in Star Wars Galaxies starting in 2003, in Clone Wars Adventures in 2010 and on, and in Star Wars: The Old Republic starting in 2011. I'm willing to bet that more fans know Life Day as a videogame tradition than as a 1970s throwback.
In more recent years, Life Day has moved beyond the virtual world and back into Star Wars storytelling. Though some would like to forget the Holiday Special altogether and strip from it any weight of lore and canon, it's important to note that the Wookiee lore in it did come from George Lucas, as did Chewie's family. So while some parts of the TV special will forever be hopelessly stuck in the 1970s (a charm to some, a curse to many), some parts of it are far more timeless.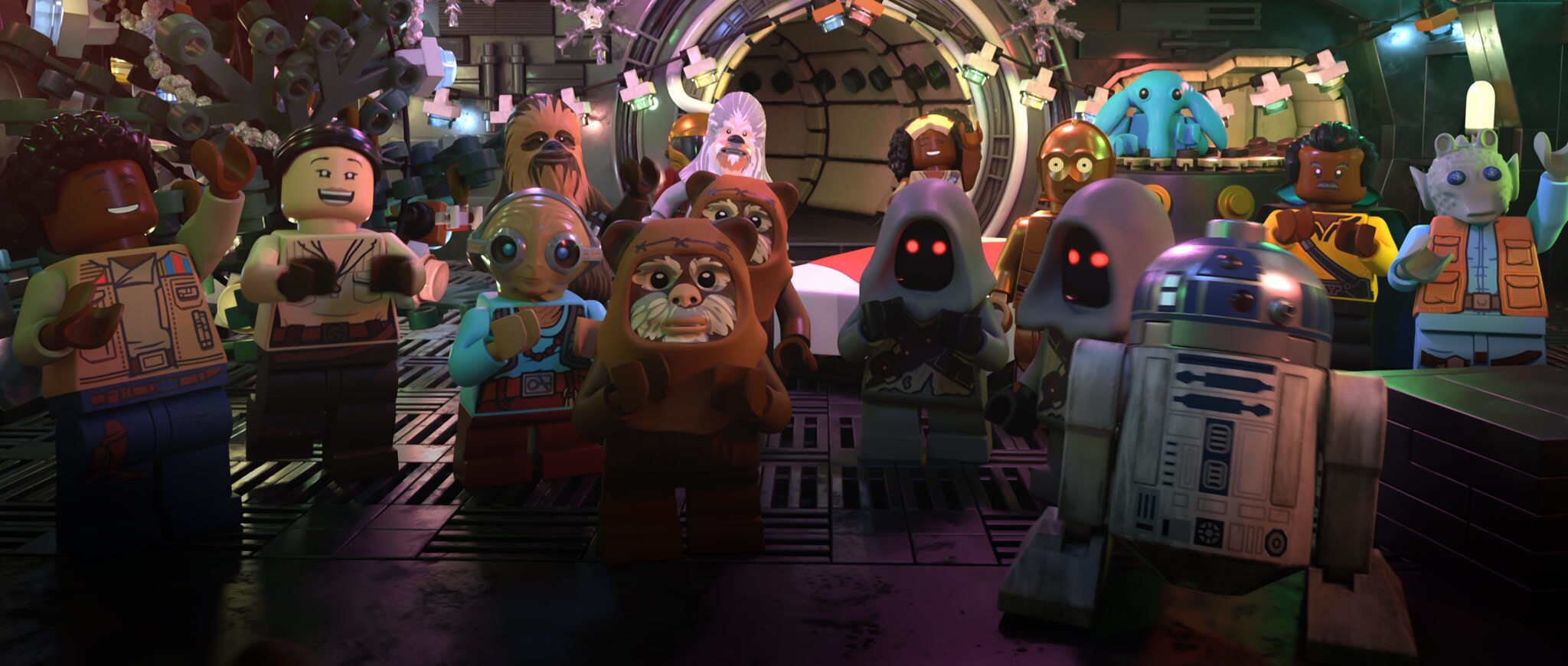 Nostalgia has brought Life Day elements back to the forefront of Star Wars. The internet has made finding 1970s rarities easier than ever before, even though some of it has to be obtained through less-than-official channels. Life Day has moved beyond purely whimsical incarnations (though 2020's The LEGO Star Wars Holiday Special is an instant classic) and has shown up in installments of Star Wars Adventures comics in 2021, and a dedicated Marvel Comics one-shot in 2021. Perhaps its biggest profile name-check was the Fledgling Mythrol mentioning Life Day within the first 10 minutes of the premiere episode of The Mandalorian (2019) — "I was hoping to be free for Life Day." And in 2022, Life Day came to Star Wars: Galaxy's Edge at Disneyland Resort at California and Disney's Hollywood Studios in Florida in the form of custom food, experiences, and merchandise starting on its original, recognized day of November 17.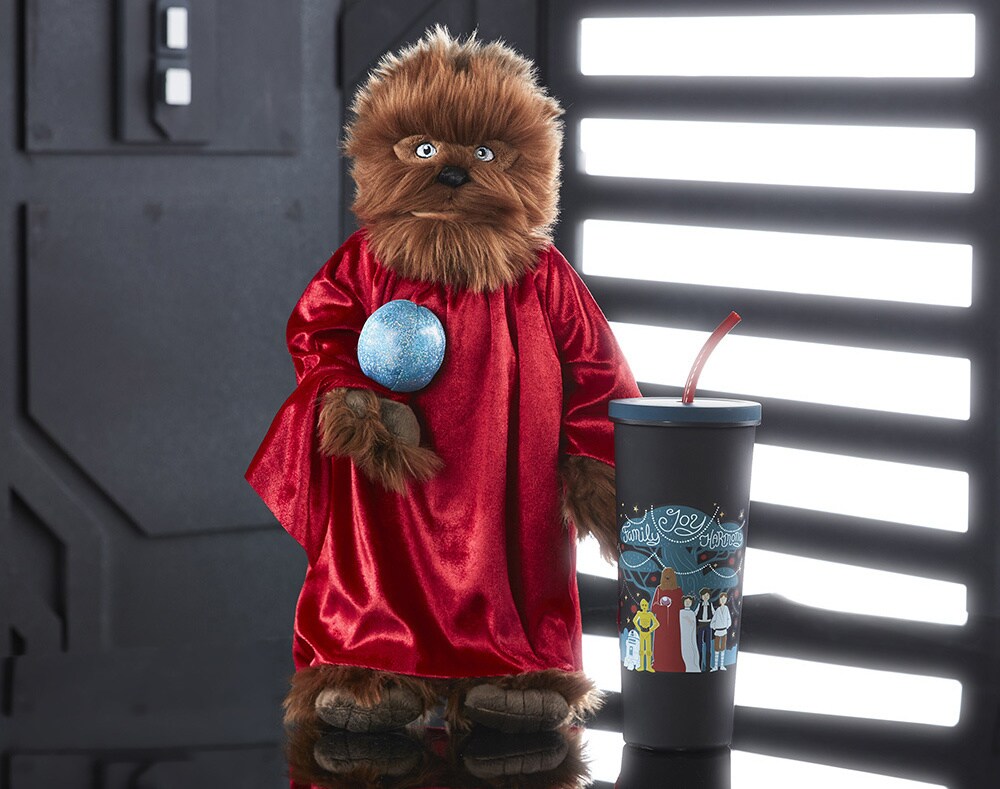 If you had told me, back when I was watching a cruddy VHS copy of the Holiday Special ordered from a classified ad in the back of a toy trader newspaper in the '90s, that Life Day would continue into the modern era, that Disney Parks would take the time to celebrate it, that I could one day actually buy OFFICIALLY LICENSED glowing orbs or a Life Day Chewbacca action figure, I would have likely accused you of chewing too much orga root.
But the branches of the Tree of Life sometimes take surprising bends, and here we are.