Add a little bit of Kashyyyk cheer to your Life Day gifts this year, inspired by Star Wars: Young Jedi Adventures.
It's time to bring a little bit of Kashyyyk home for the holiday — Life Day, to be exact! If you want to pay homage to the Tree of Life — or just add a splash of color to make your gifts stand out this year — add a little Wookiee flair to your wrapped presents with this easy DIY craft. And keep an eye out during the Star Wars: Young Jedi Adventures Life Day episode for other wrapping ideas!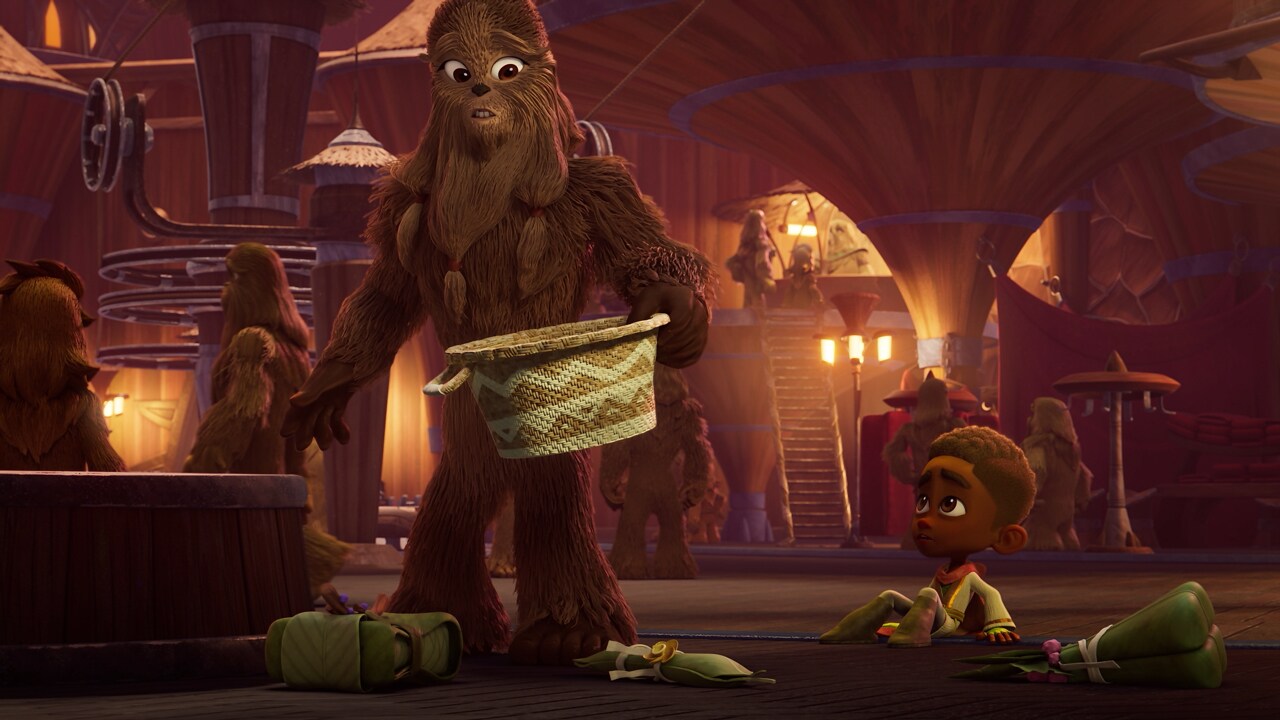 Whether the lucky recipient is a Star Wars fan, or perhaps even a Wookiee themselves, they'll appreciate the handcrafted touch when you hand them a special Life Day gift.
What You'll Need
Gift box

Brown kraft paper

Scissors

Tape

Green glitter paper

Braided jute ribbon

Orange or yellow artificial foliage, such as a large sunflower

Purple artificial berry stem (or other color, painted purple)

Hot glue gun

Two sheets of dark green scrapbook paper (12 inches by 12 inches)

School glue
Rrarrrrrrgh! (Get Started!)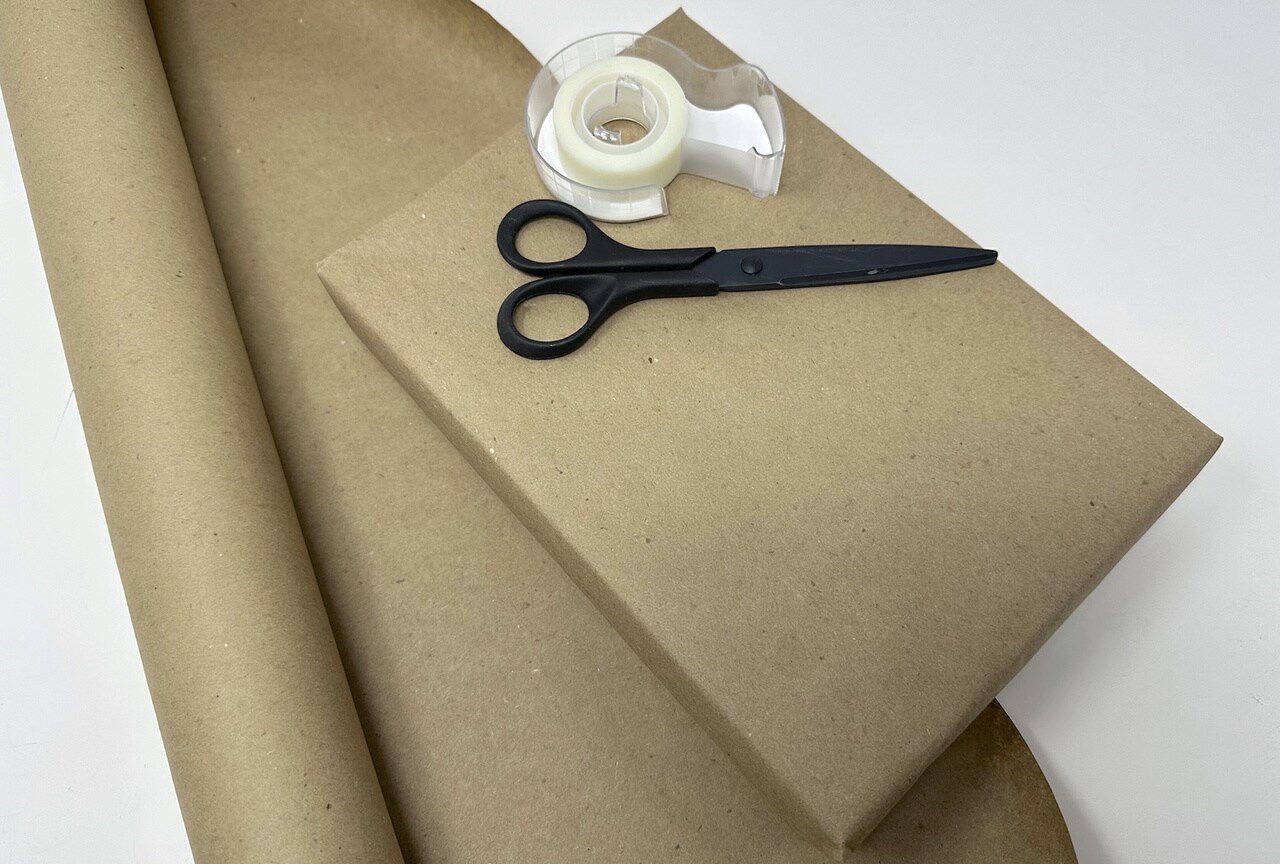 Step 1: Cover the gift box in brown kraft paper as you would typically wrap a present.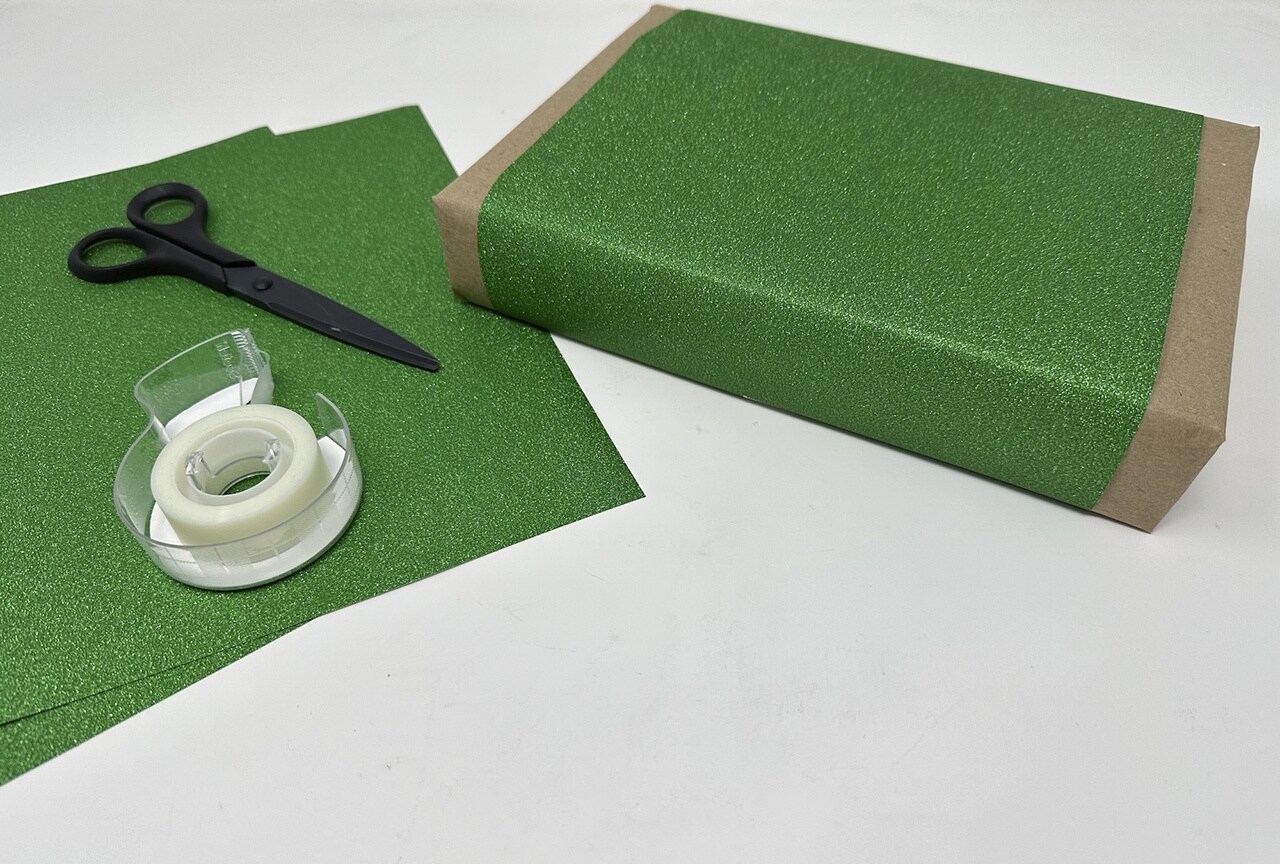 Step 2: Wrap the middle of the gift box in the green glitter paper. Cut it to fit, leaving the short sides of the box visible, and tape it together on the bottom of the box.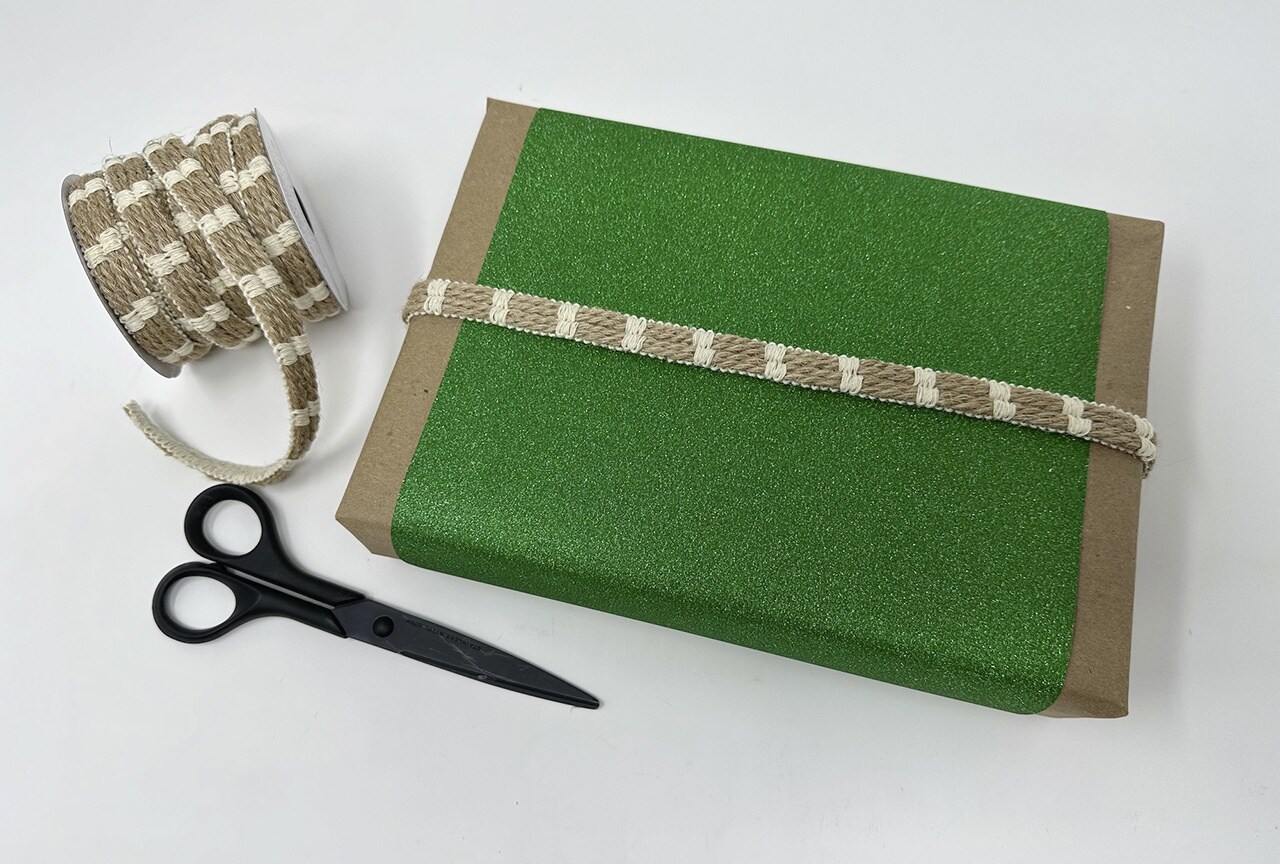 Step 3: Next, wrap the braided jute ribbon around the box once, lengthwise. Cut and tape it in place on the bottom of the box.
Step 4: Cut four to five pieces of the artificial sunflower petals (or other artificial fall foliage).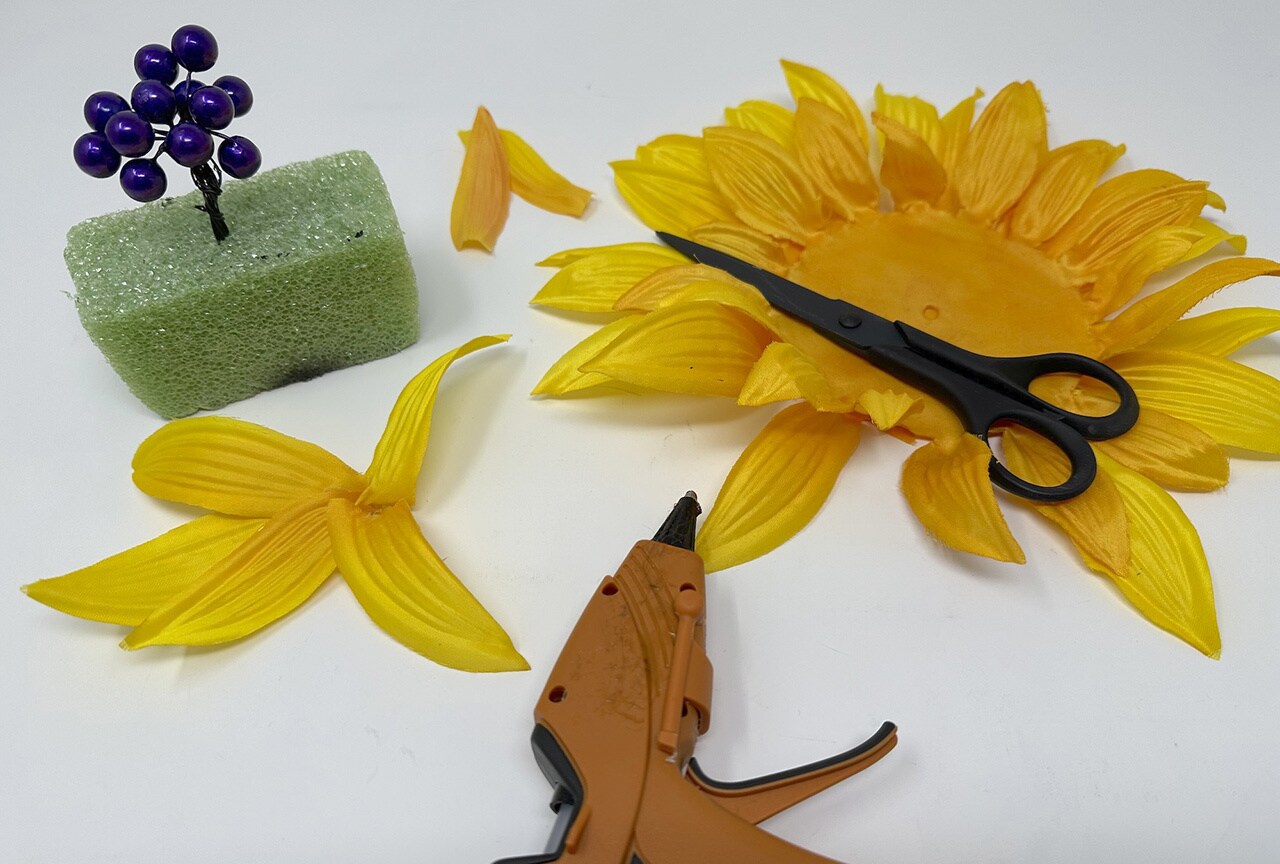 Step 5: Hot glue the petals or leaves around the purple berries to create a "bow." Set aside for now.
Step 6: Next, fold one sheet of the dark green scrapbook paper in half. Cut a leaf shape from it so that the folded part is the middle line of the leaf. Repeat on the other dark green sheet.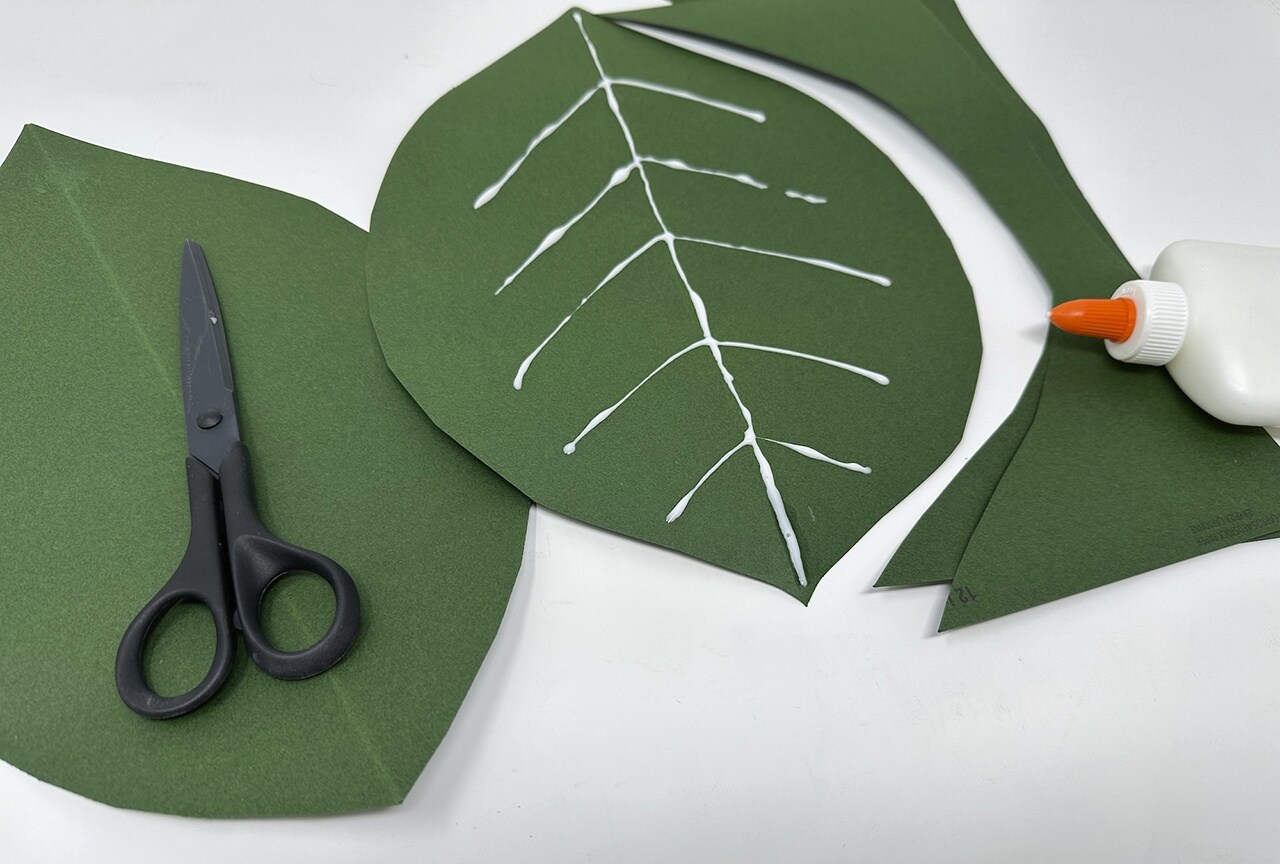 Step 7: Carefully use the school glue to draw the veins of each leaf, starting on the folded line before branching out in V shapes. Let the glue dry completely.
Tip: Draw thin lines of glue, as thicker lines take much longer to dry.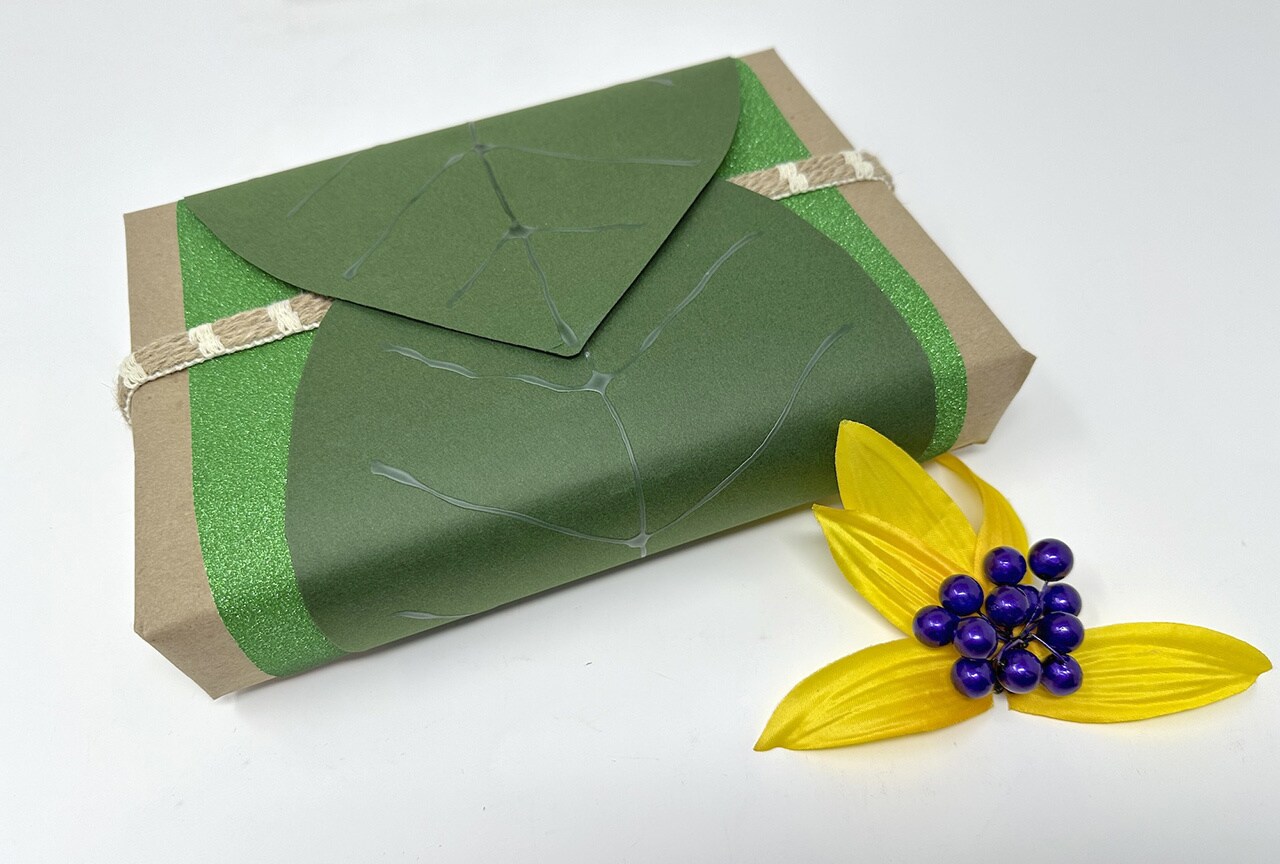 Step 8: Tape the end of one leaf in the center of the bottom side of the box. Gently fold it over to the top side of the box without creasing and tape it in place. Repeat with the other leaf.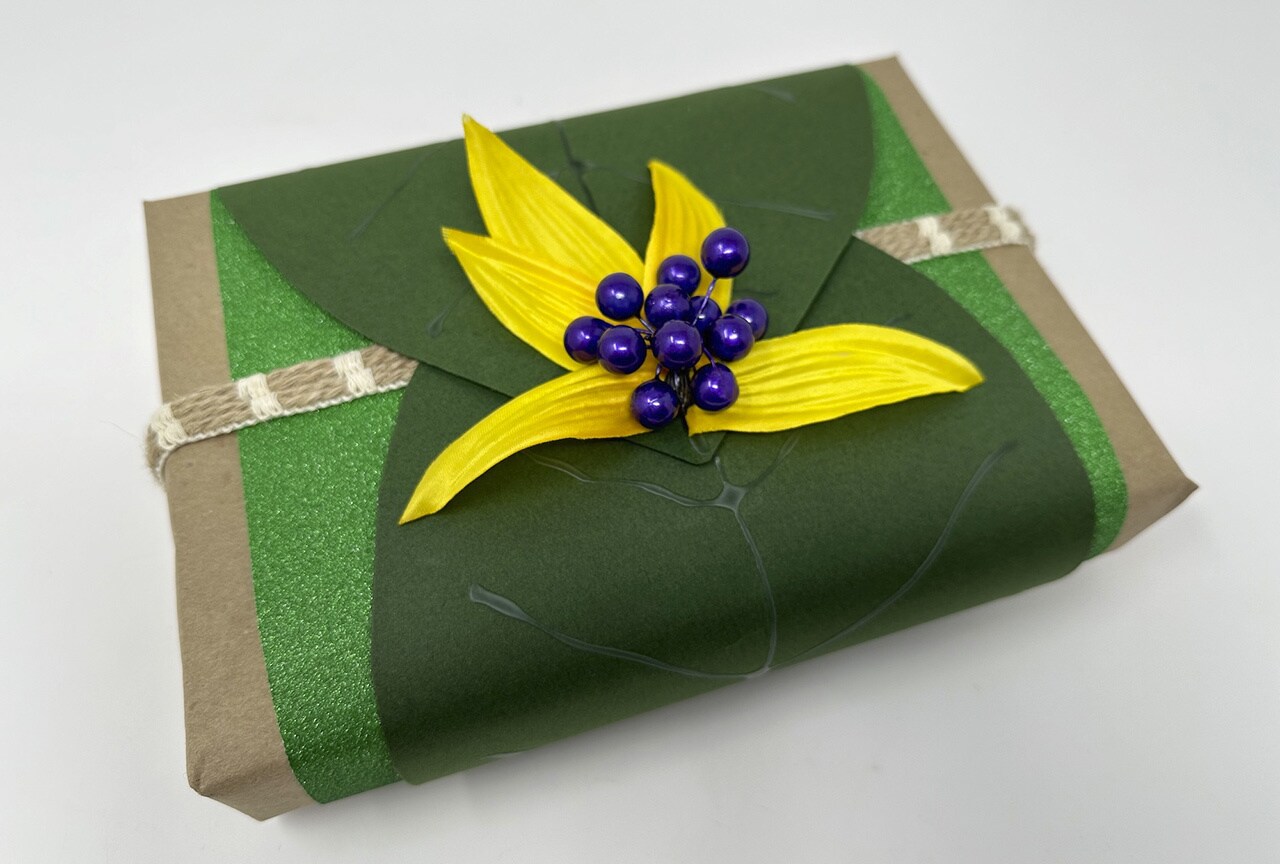 Step 9: Glue or tape the berry bow you made previously to the top of the box. Your Wookiee wrapping is complete!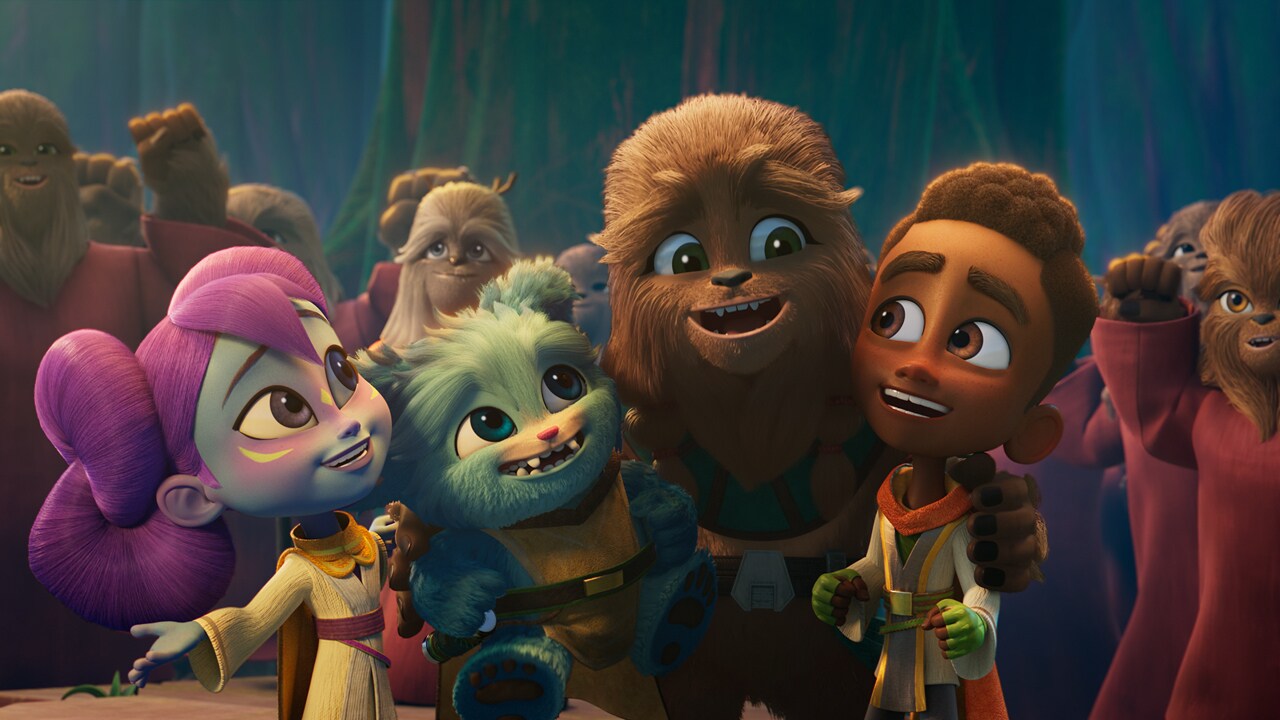 Be sure to let loose a Wookiee roar when your present is unwrapped. Happy Life Day!