Based on the hit game's stylized designs, these Disney Store and shopDisney.com exclusives are a welcome surprise.
If you were a fan of Disney Infinity and its beautiful figures, you're in luck. Disney Store and shopDisney.com just launched an exclusive line of action figures based on Disney Infinity designs, and they're stunners. For Star Wars, wave one consists of Rey, Kylo Ren, and First Order stormtrooper (never before released as a Disney Infinity figure), all featuring 14 points of articulation, accessories, and sculpts that stay completely true to their origins while incorporating new details, like Kylo Ren's Force-grip. StarWars.com e-mailed with Damon Nee, director of product development at Disney Consumer Products, to discuss the launch of the line and more.
StarWars.com: Like a lot of fans, I loved the Disney Infinity figures. So I was thrilled when I saw these, especially because I'd always wanted posable versions of those toys. What can you tell us about the decision to bring the Disney Infinity designs into action figure form?
Damon Nee: The appreciation of the Disney Infinity character and world design, as well as the execution and quality of the figures, is universal. All of my colleagues in the design field, as well as my kids, absolutely love the Infinity figures. When we at Disney Store were considering an action-figure solution that could stretch across our portfolio, tapping into the Disney Infinity world made a ton of sense.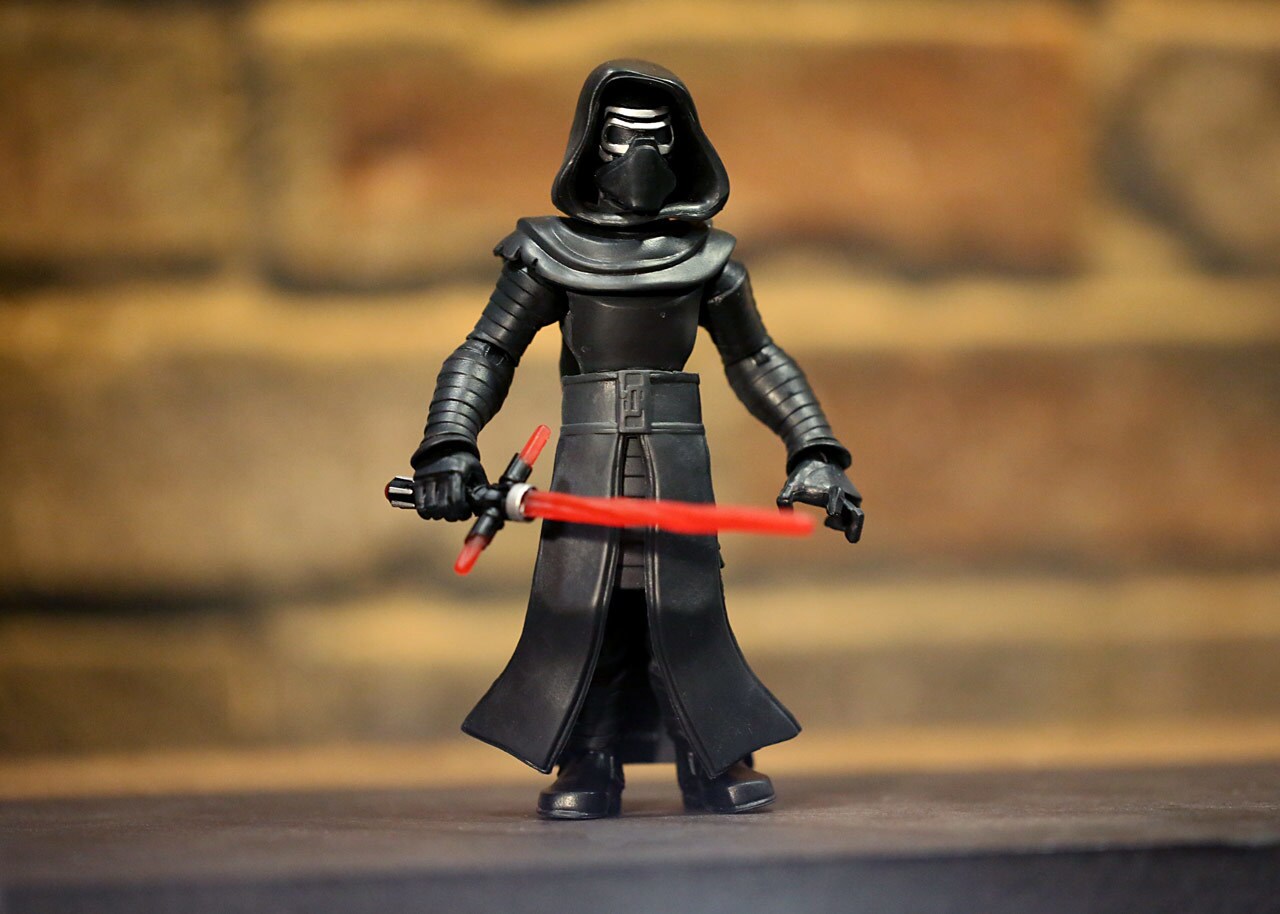 StarWars.com: The sculpts are beautiful. How did you handle staying true to the original designs while adding your own elements, like the way Kylo Ren's hands are posed, or Rey's facial expression?
Damon Nee: The design team has been able to leverage a lot of the development from the game and have used these resources to inspire and shape our product development of the Toybox action figures. We take into consideration that we are translating what are, in essence, beautiful small-scale statues into articulated action figures. The objective is to add points of articulation that maximize movement and posability while taking steps to not disrupt the aesthetic.
When designing each figure, the team takes into consideration the personality and story for each character. Facial expression and hand gestures are big part of that. We think about what kind of poses we want to ensure the character can perform as well as what are the most important and appropriate accessories. We have learned a lot in our first wave of figures. We will continue to refine the articulation and push the playability of the action figures while being respectful to the source material.
Additionally, we want there to be a certain amount of interchangeability in the use of accessories.  Each figure should be able to hold as many of the other figure's accessories as possible. This allows our guests to open up the way they play. Blasters and lightsabers, hammers and webs [for the Marvel figures] should be able to be held by most of the Toybox action figures.