With the Star Wars Galactic Pals-inspired plush line, Mattel and Lucasfilm hatch a super-cute new way to play.
When we think of Star Wars aliens and creatures, "cute" isn't the first word that usually comes to mind. But that's about to change.
Star Wars Galactic Pals, a new series of animated micro-shorts on StarWarsKids.com, follows droid M1-RE ("Miree") as she looks after adorable youngling Hutts, Jawas, and more species of the galaxy. Mattel and Lucasfilm have collaborated to bring Galactic Pals home with a line of plush -- so delightful that even the Emperor himself would be charmed.
"We really pushed ourselves towards a look that was cute, as well as being inviting and endearing, in addition to being authentically Star Wars," Brian Merten, senior manager, Product Design, Disney Consumer Products, Games and Publishing, tells StarWars.com. "We tried many, many different approaches before we settled on a look that we were happy with and believed would work over the wide range of Star Wars characters."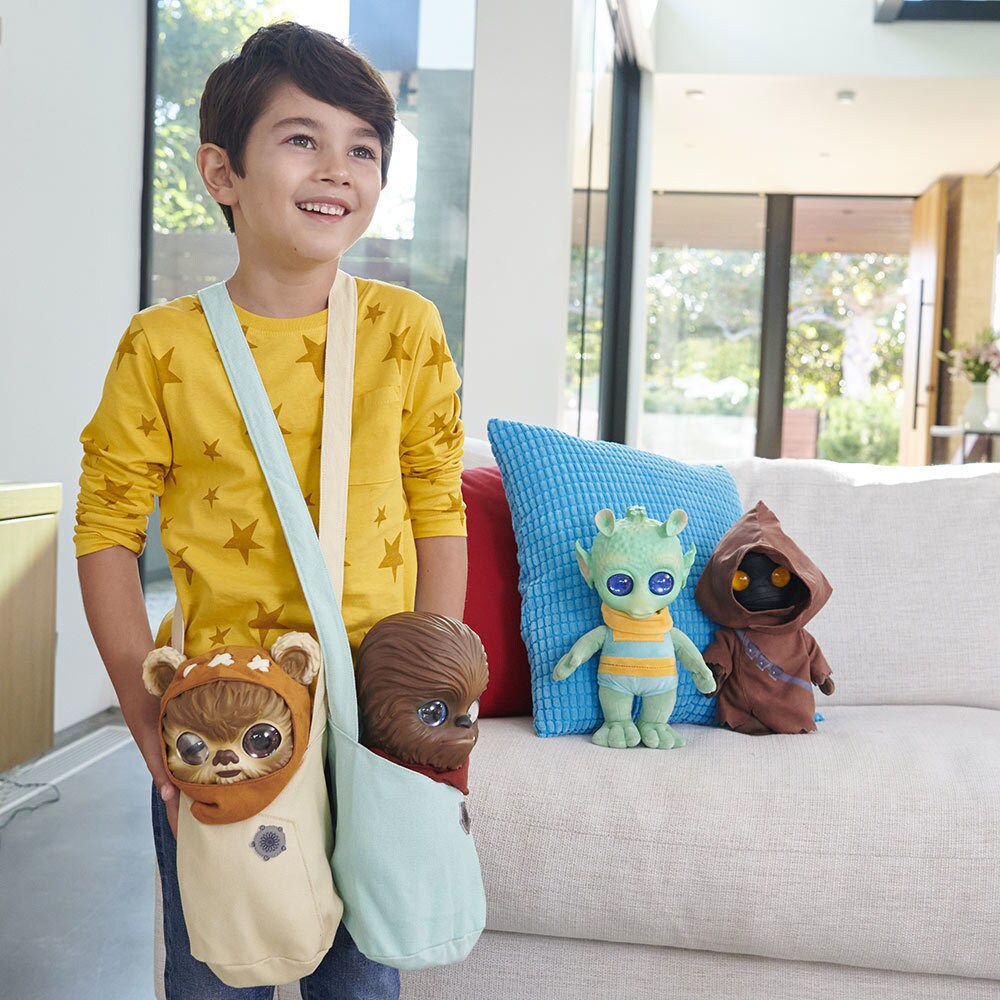 "Creating cute, fun, and stylish plush is the core of our mission at Mattel, but when it comes to Star Wars, we knew from the beginning of the project that we wanted to create a styling that is not only cute, but would provide a fun play pattern," says Denise Wong, senior manager, Mattel Plush. Arriving at the final aesthetic, which blends chibi and cartoonish styles while featuring expressive eyes and warm smiles, took effort. Wong recalls that the design team came up with close to 80 sketches before settling on a look that everyone liked, and tweaks continued through the prototyping phase. "We spent a large amount of time working on numerous iterations of samples, fine-tuning scale and proportions, and imagining how each would actually feel in a child hand or when being cuddled," Wong says. "Our goal was to make these products feel as lifelike as a real youngling coming from the Star Wars galaxy to the kids and fans' homes."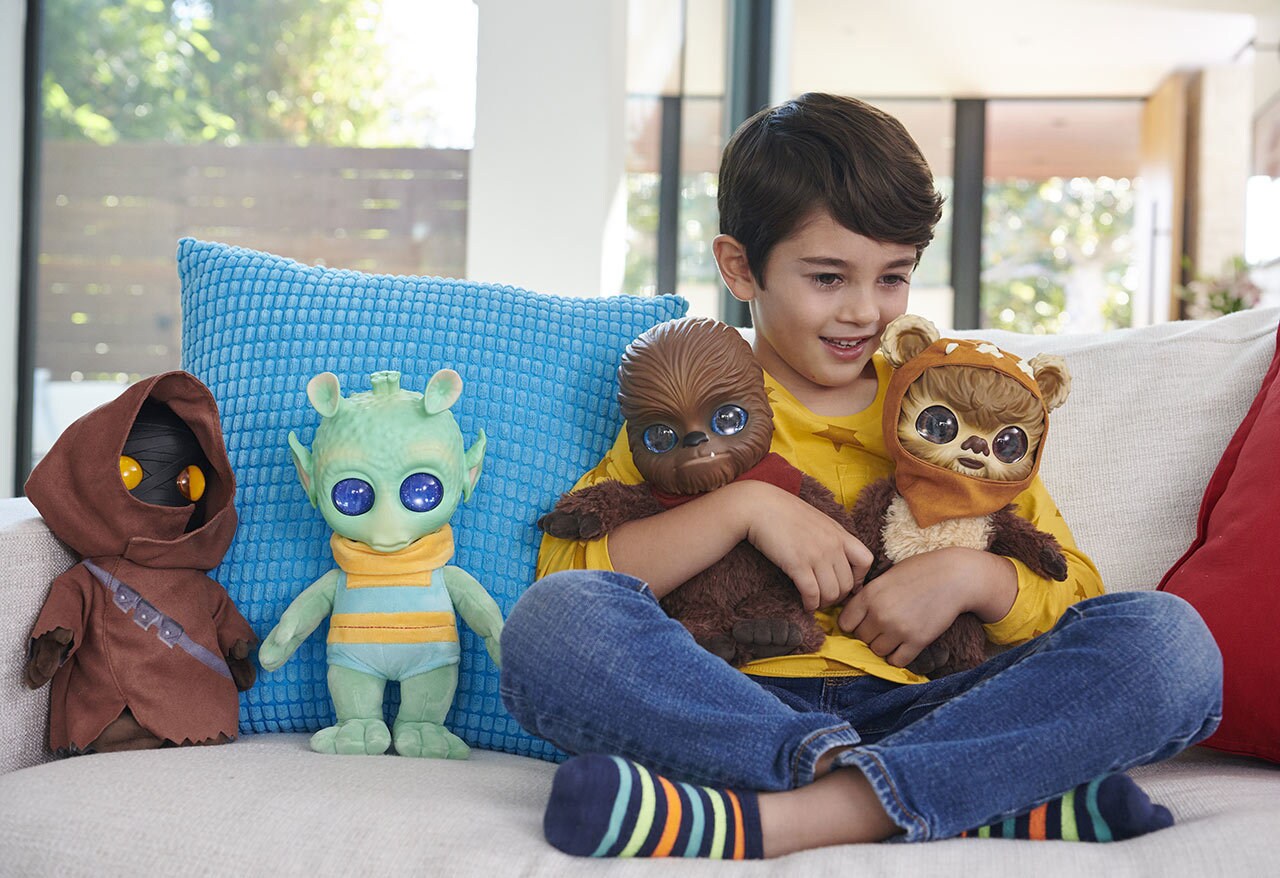 "The journey had several key milestones where we solidly decided on things like using soft plastic or fabric for the heads and settling on the best overall size and body proportions," adds Merten. "One of the hardest and worthwhile struggles was getting the eyes right. I think that it's plain to see that all the hard work and collaboration between myself and our team at Lucasfilm, and Denise and her team at Mattel, have paid off handsomely."

Looking at the final results, it's safe to say that Grogu now has some competition in the cute category. The first four releases include Wookiee, Ewok, Jawa, and Rodian, each with a vinyl head, large sparkling eyes, and super-soft body. Lucasfilm and Mattel wanted fans to really form a caretaker-like connection with their Galactic Pals plush, so each youngling also includes a satchel -- allowing kids to carry their plush wherever they go.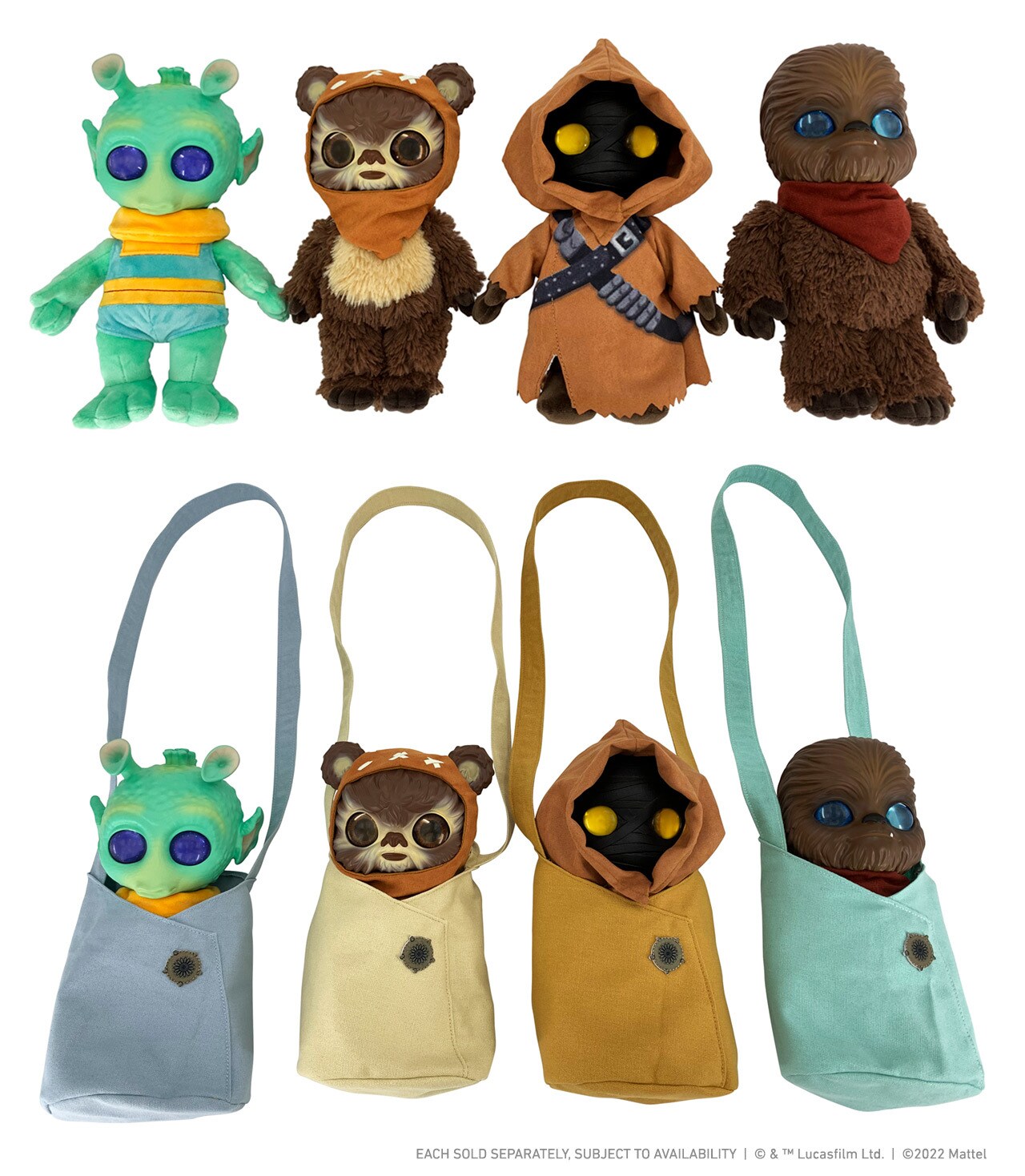 "We made conscious efforts to keep Galactic Pals in a place where kids and fans can form relationships with and care for a being that is very different from them. Sort of like the relationship that we see between Grogu and the Mandalorian," Merten says. "We wanted to focus on enabling kids and fans to form relationships that first focus on caring, then on caretaking."
Galactic Pals is both a series and plush line unique from any other in Star Wars. That's a point of pride for all involved. 
"This has been one of the most rewarding experiences of my design career," Merten says. "I'm incredibly proud of where we've landed with these designs as the Lucasfilm and Mattel teams worked incredibly hard to find the right look and feel for Galactic Pals."
"Through this line," adds Wong, "we hope families can enjoy Star Wars together, revisiting old stories and creating new memories and adventures."
Star Wars Galactic Pals Wookiee, Ewok, Jawa, and Rodian are available now at Target. Learn more about the Star Wars Galactic Pals animated micro-series at StarWars.com.