Hasbro's Star Wars Galaxy of Adventures line is bringing classic characters back to shelves.
Toys have always been a big part of experiencing a galaxy far, far away. They allow children to tell their own stories, to expand the Star Wars universe as they see fit, to connect with their favorite characters in an imaginative way. So it makes sense that for Star Wars Galaxy of Adventures, Lucasfilm's new series of vibrant animated shorts celebrating iconic moments from the saga, Hasbro has created a collection of toys purely for those just discovering Star Wars.

"Our Galaxy of Adventures line is a great entry point for kids to get into Star Wars," Sarah Carroll, sr. brand marketing manager of Star Wars at Hasbro, tells StarWars.com. "The product focuses on the key, iconic moments in the Star Wars storyline in a fun, kid-friendly way."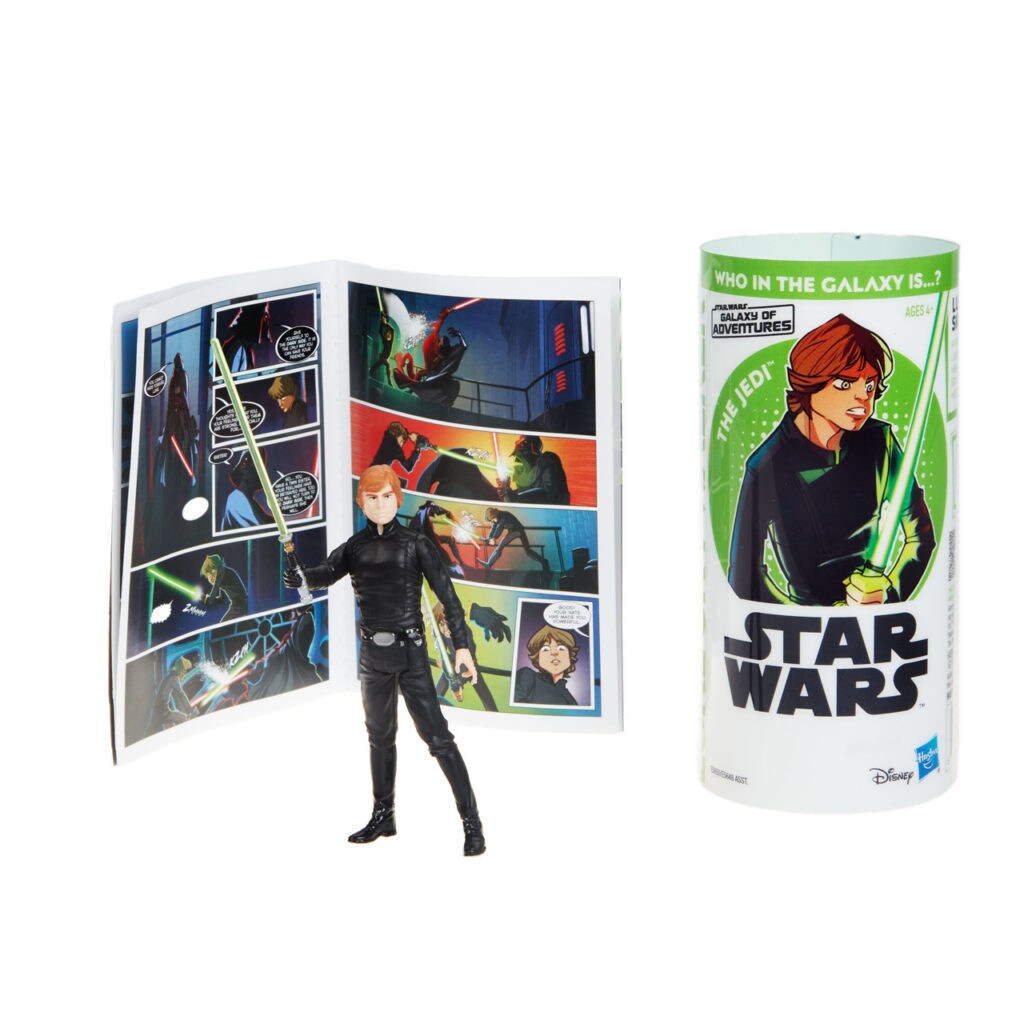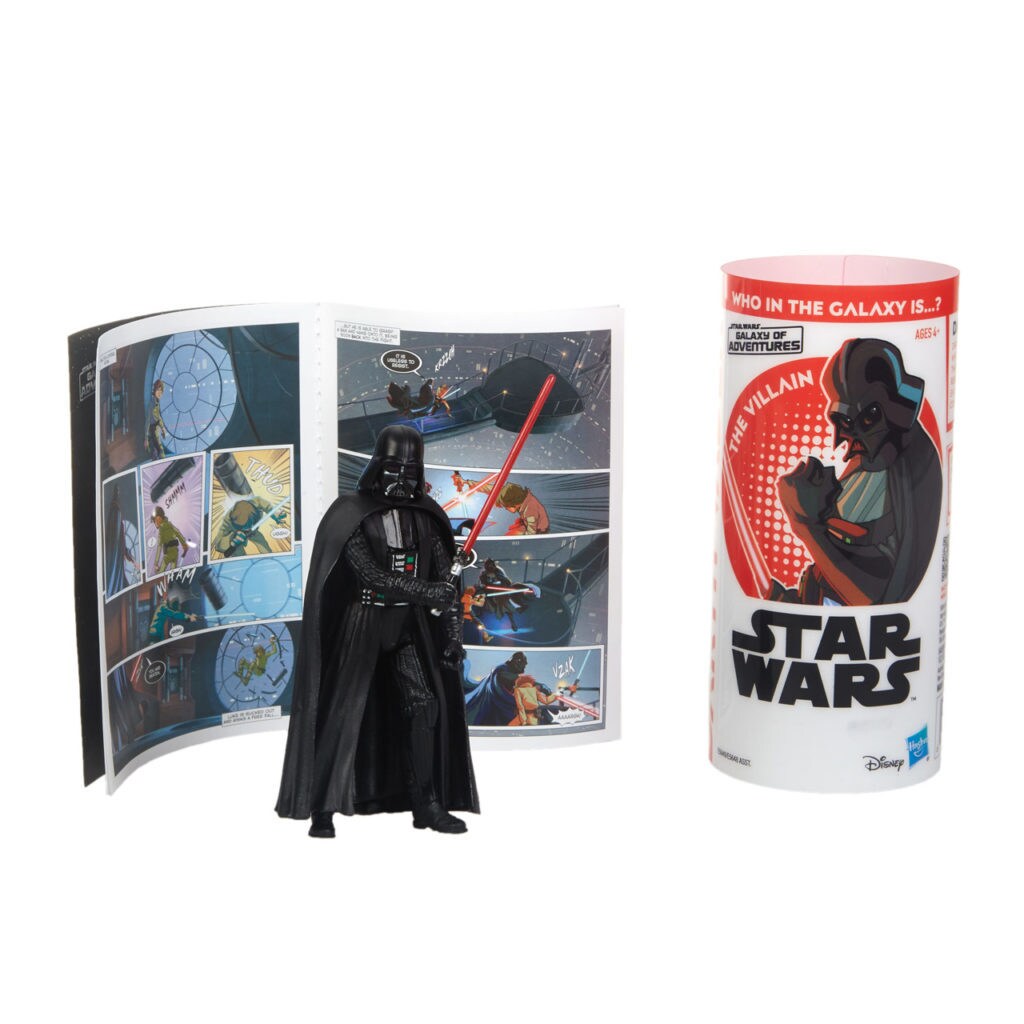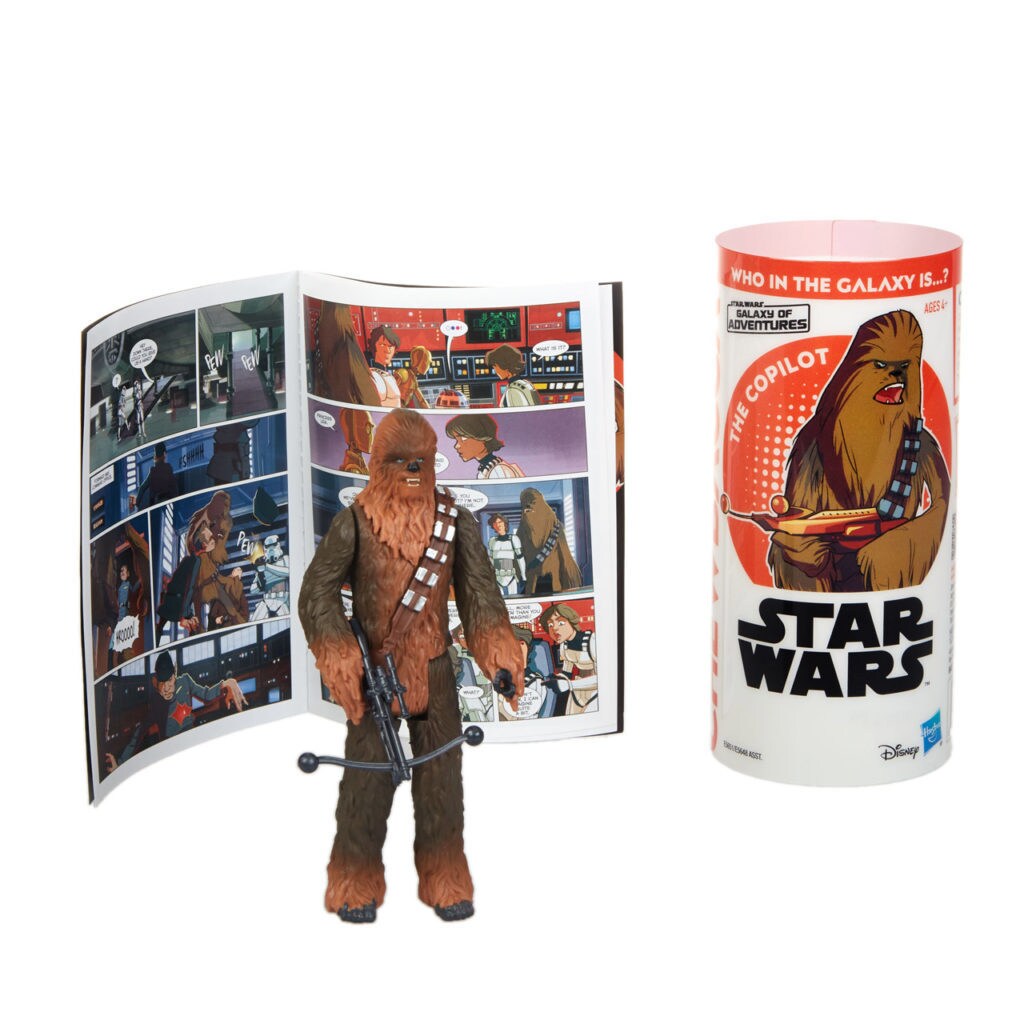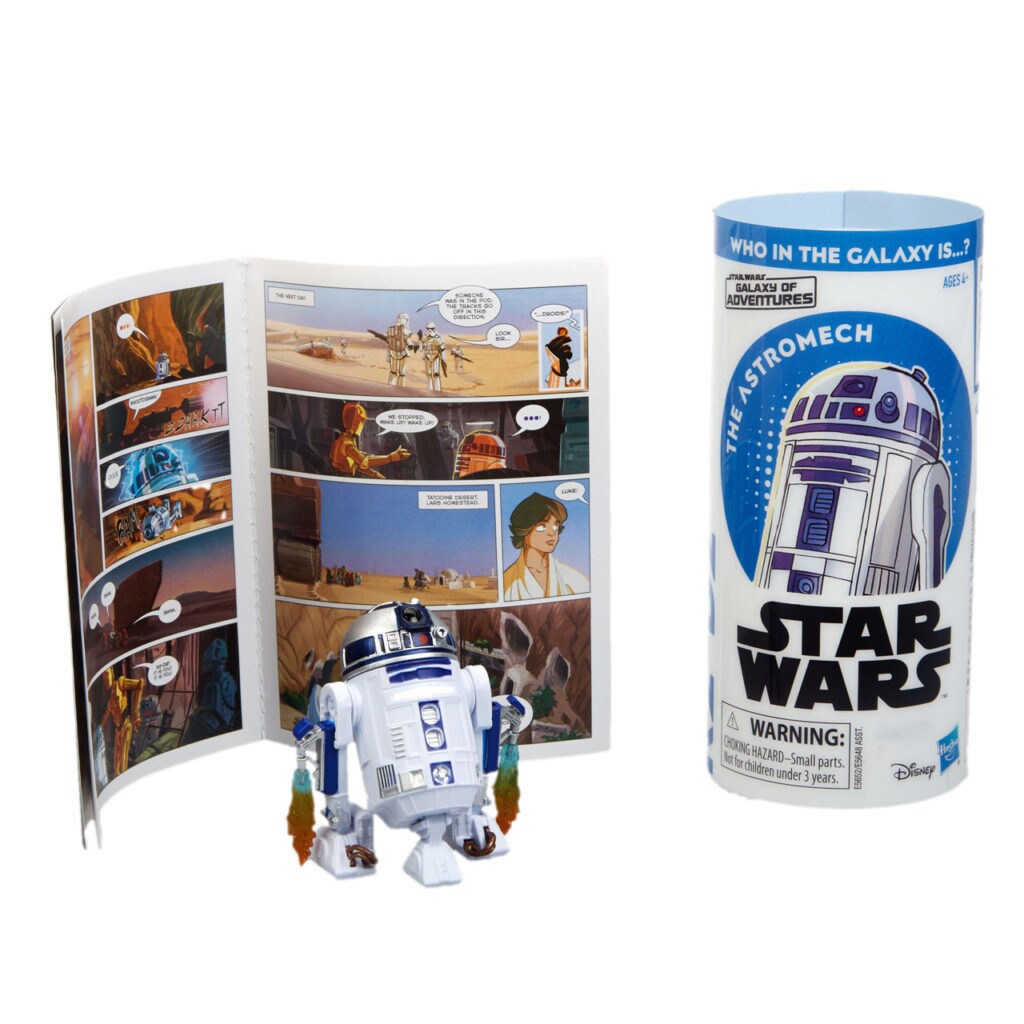 Wave one, available now at Walmart, includes Luke Skywalker, Darth Vader, Chewbacca, and R2-D2; Princess Leia, Yoda, Imperial Stormtrooper, and Han Solo will follow in wave two, landing in spring 2019. It's an altogether perfect lineup for someone who might first see a movie or the Galaxy of Adventures animated shorts, and then want to continue the story during playtime. "As we head into 2019, what better time to introduce kids to this incredible franchise and these classic characters than now?" Carroll says. "And let's be honest, what kid isn't going to fall in love with these droids, creatures, and rebels? Star Wars is truly a brand with something for everyone, and we're excited for the new Galaxy of Adventures animated shorts and toys, which provide that entry point for new, young fans."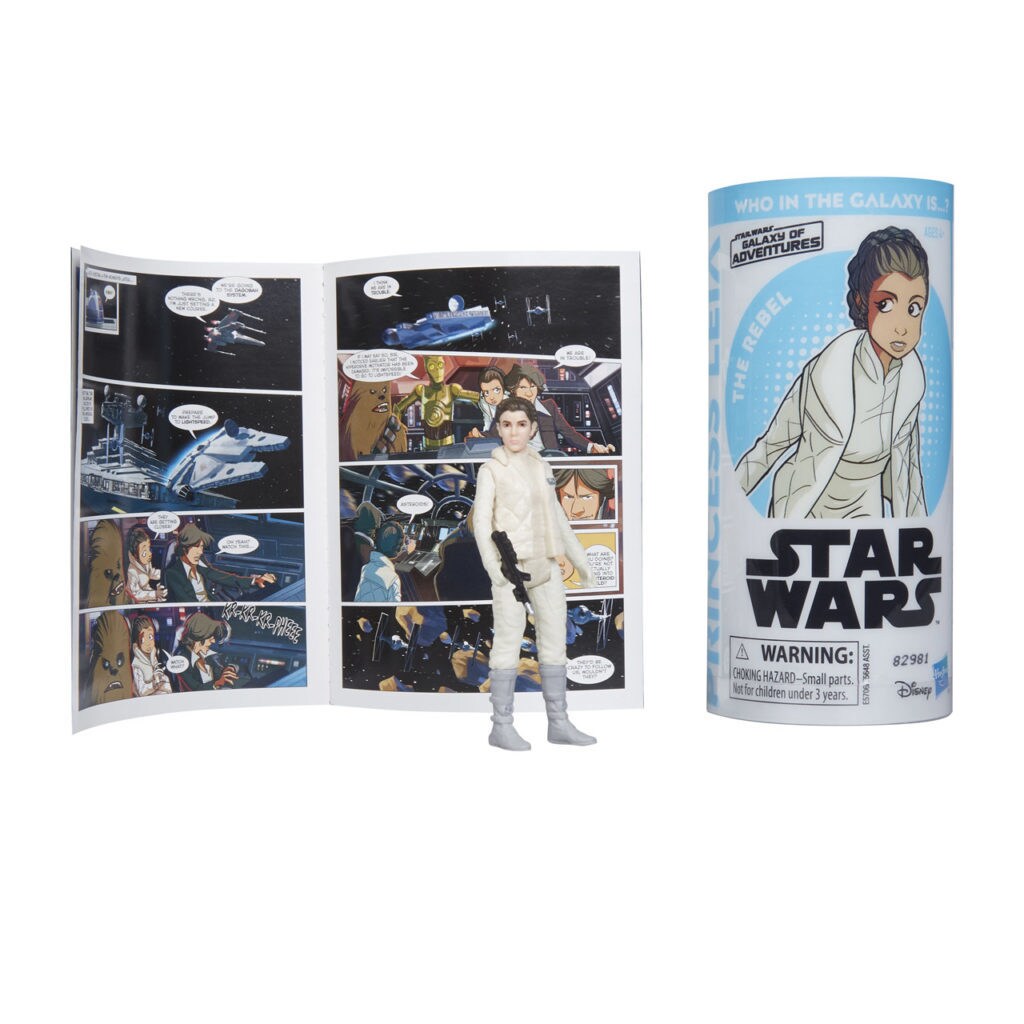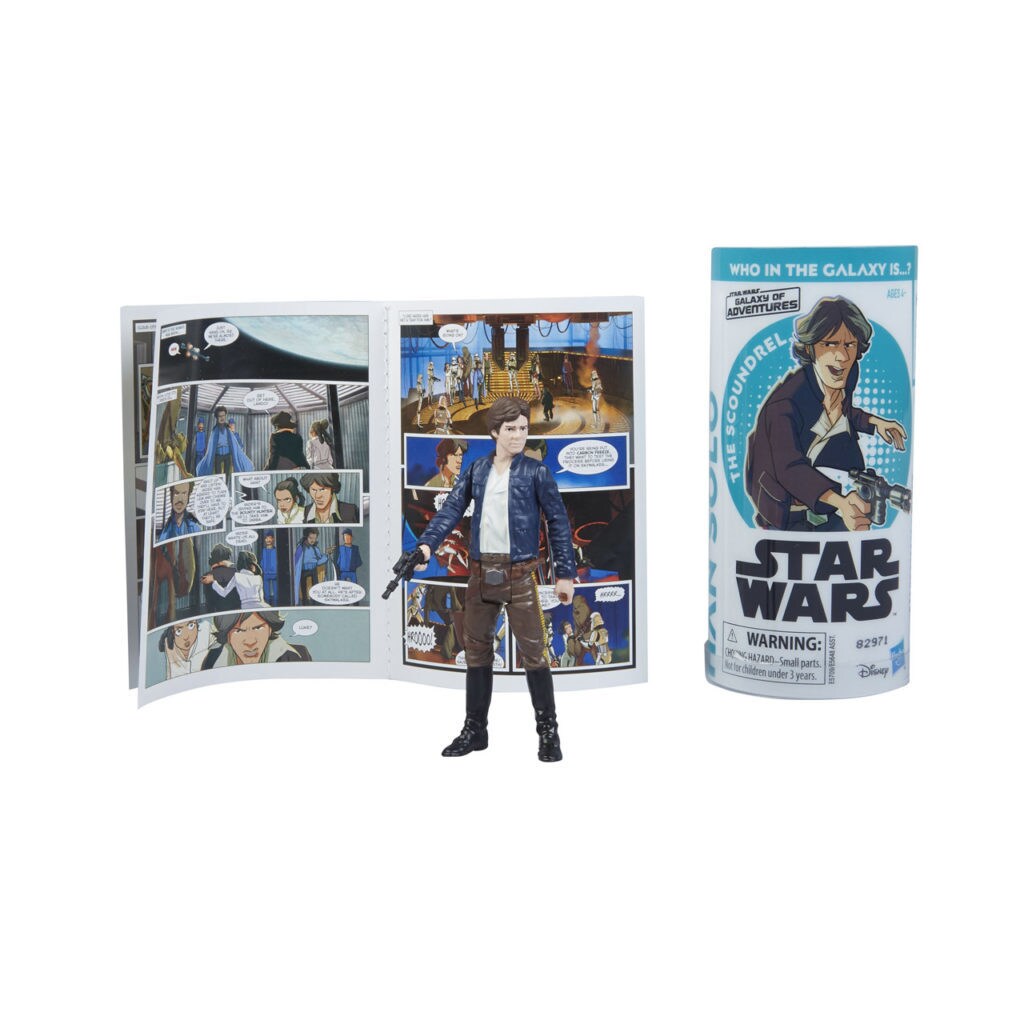 The line even has some surprises. The figures are not all based on the characters' first-appearance looks, as one might think. Luke, for example, is depicted in his black Jedi garb from Star Wars: Return of the Jedi; Yoda comes carrying his lightsaber, as seen in Star Wars: Attack of the Clones; and Leia appears in her Hoth fatigues from Star Wars: The Empire Strikes Back. "We wanted to make sure we featured characters as they appear in those pivotal scenes in the films," Carroll says. "Seeing characters in these costumes reminds us of those key moments within the story, and we wanted to make sure that was reflected in our figures. We love the classic characters and we're excited to be bringing them back in this way."

The 3.75-inch figures come in bright, cylindrical packaging featuring comic-book-style art, calling out the character role for each -- from "The Villain" for Darth Vader to "The Astromech" for R2-D2 -- drilling story elements down in a kid-friendly fashion. In addition, all figures are packaged with a mini-comic retelling a famous sequence, and include a QR code that can be scanned for even more content. "We felt that it was important to share the stories of Star Wars as part of the action figure experience," Carroll says. "Comics are a great way to bring those key scenes from Star Wars to kids in an easy, digestible way."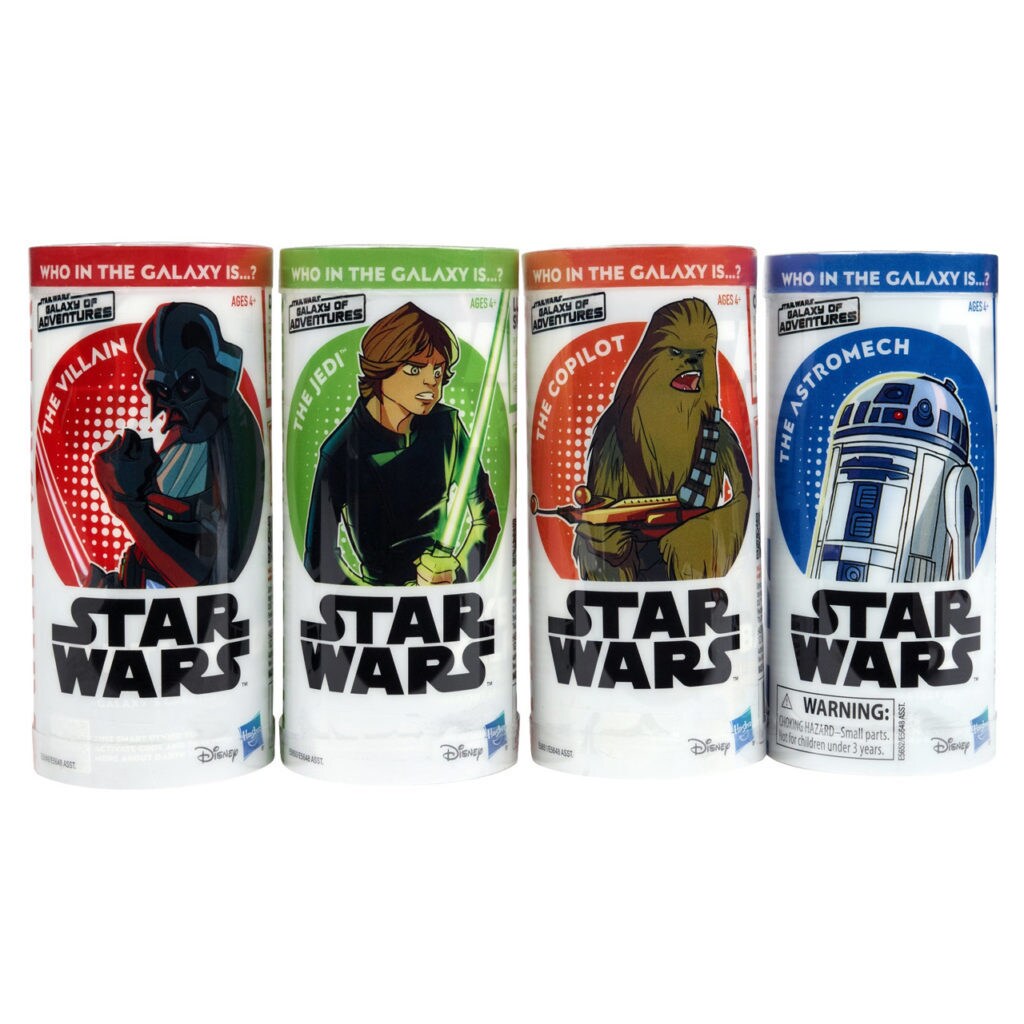 As an opportunity to introduce a new generation of fans to Star Wars -- and the magic of Star Wars toys -- the Galaxy of Adventures line is an important one to Hasbro. "Galaxy of Adventures is a great way for parents to share their favorite Star Wars moments with their kids in a way that's going to really resonate with them," Carroll says. "The entertainment so far has been incredible. We're excited to see the Galaxy of Adventures story unfold and have the opportunity to continue the storytelling through product. More to come!"
Dan Brooks is Lucasfilm's senior content strategist of online, the editor of StarWars.com, and a writer. He loves Star Wars, ELO, and the New York Rangers, Jets, and Yankees. Follow him on Twitter @dan_brooks where he rants about all these things.