Introducing the next class of Jedi…from a (very) long time ago, in a galaxy far, far away.
In an exclusive series, StarWars.com is pulling back the curtain on Star Wars: The High Republic, a publishing epic set centuries prior to the events of Star Wars: The Phantom Menace, with insights from creators, new details, and never-before-seen concept art. Arriving January 2021, the story will be explored through multiple voices and span adult and young adult novels, children's books, and comics from a variety of publishers. In this installment, StarWars.com gets a first look at some of the starring Padawan learners. 
Lucasfilm's multi-platform epic Star Wars: The High Republic will turn back the clock to the golden age of the Jedi; that means, of course, not just stories about fully-trained Jedi Knights, but their apprentices, as well. And just like any student body in our galaxy, no two Padawans will be alike.
"The High Republic Padawans really run the gamut in terms of skill, devotion, and personality," says Lucasfilm Publishing executive editor Jennifer Heddle. "Some are reluctant to seek out adventure while some are perhaps a little too eager; some are extremely talented in the Force while others maybe have to work a little bit harder. We wanted to showcase a wide range of young people in the hopes every reader can find someone they relate to."
Indeed, not only does the High Republic era feature a diverse group of Jedi learners, but as several of The High Republic's creators tell StarWars.com, some Padawans have it easier than others.
"Bell Zettifar is apprenticed to the legendary Loden Greatstorm, and he hopes he survives the experience," says Light of the Jedi author Charles Soule. "He and his master are currently stationed at a Jedi Outpost on the ore-world of Elphrona, deep in the Outer Rim, where they work to keep the peace and spread the light." Though the conditions are harsh, and Bell spends most of his time training, the Jedi-to-be finds enjoyment wandering the iron hills of the planet with a charhound named Ember. Light of the Jedi features another Padawan, however, who trains under much different circumstances.
"Burryaga is one of the few Wookiees to travel from the lush forests of Kashyyyk to study in the ornate halls of the Jedi Temple on Coruscant," says Soule. "While he is skilled with his two-handed lightsaber, it is Burryaga's natural, effortless ability to sense the emotions of others that sets him apart from other members of the Order." The Wookiee studies under Jedi Master Nib Assek, who learned Shyriiwook in order to more properly educate her student in the ways of the Force. Burryaga is gifted -- but in any school, there's always a golden child.
In The High Republic Adventures all-ages comic from IDW Publishing, readers will meet Lula Talisola, who "is all about the Jedi Order," according to writer Daniel José Older. "She loves it, can hardly wait to get Knighted, and wants to be the best Jedi that ever was. Besides being amazing and top of her class with a lightsaber, she's loyal and compassionate and looks out for her two best friends, Farzala and Qort. Especially when they're causing mischief." Finally, one Padawan will get a harsh dose of reality.
Claudia Gray's young adult novel Into the Dark features Reath Silas, a Jedi apprentice who will see what the galaxy is really like. "Reath's had a somewhat privileged apprenticeship because his master, Jora Malli, is a member of the Jedi Council. That means he's spent a lot more time on Coruscant, in elevated diplomatic meetings, and that kind of thing -- so the frontier is going to be a huge transition for him," Gray says. "Reath's learning what he's really made of."
Get a first look at these Star Wars: The High Republic Padawans below.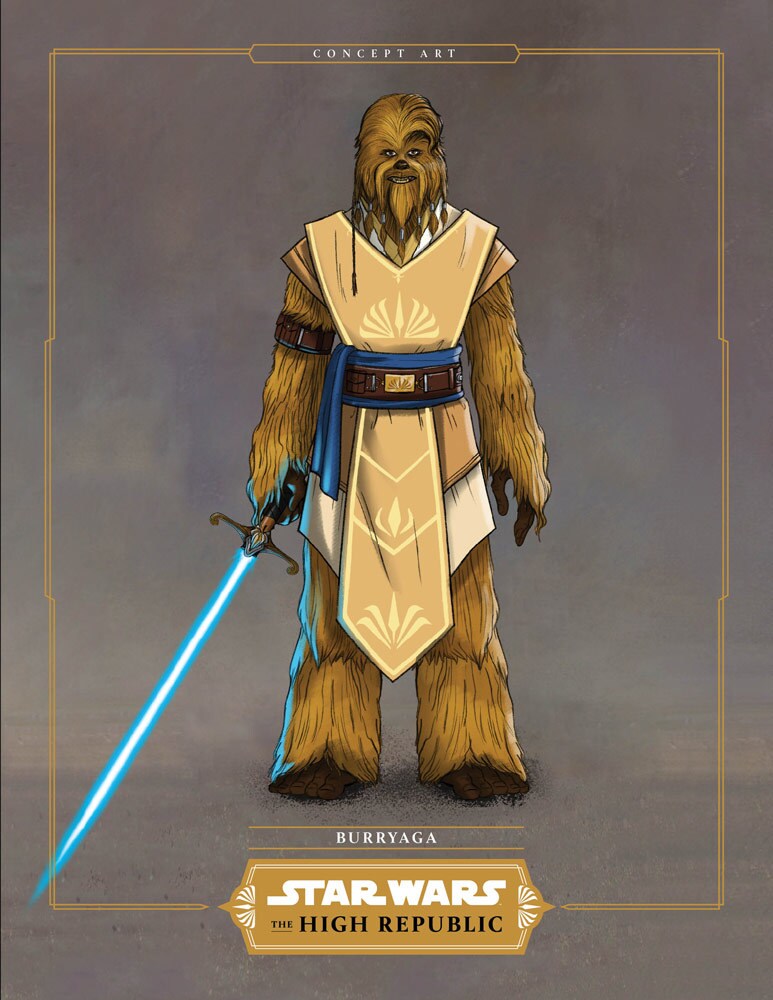 Burryaga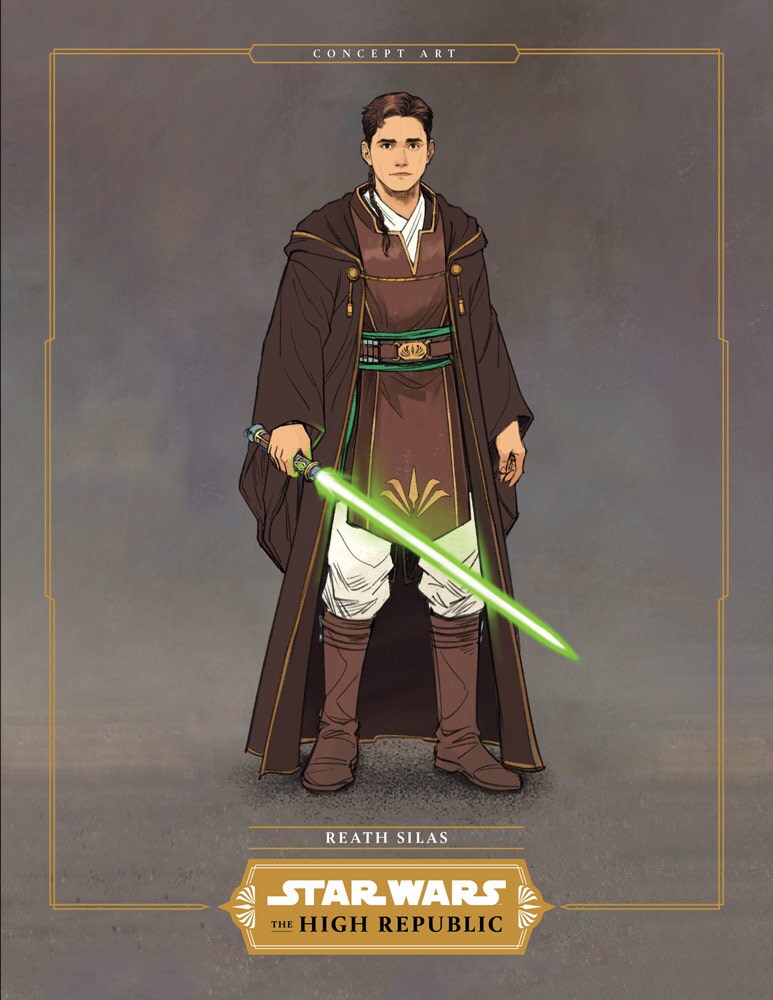 Reath Silas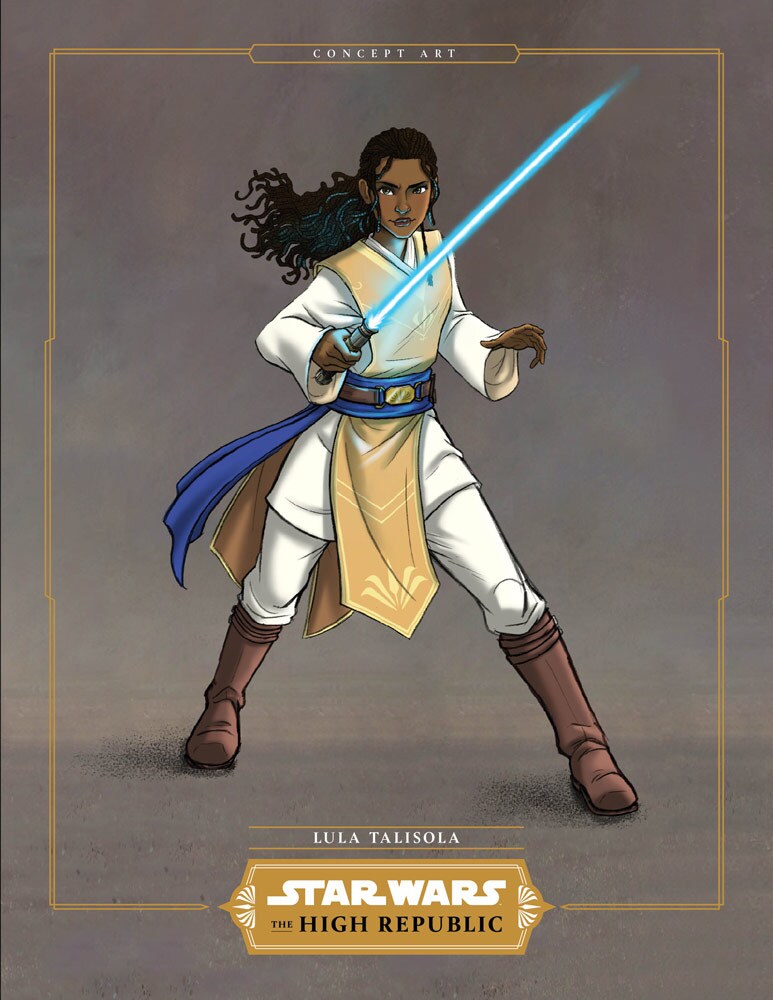 Lula Talisola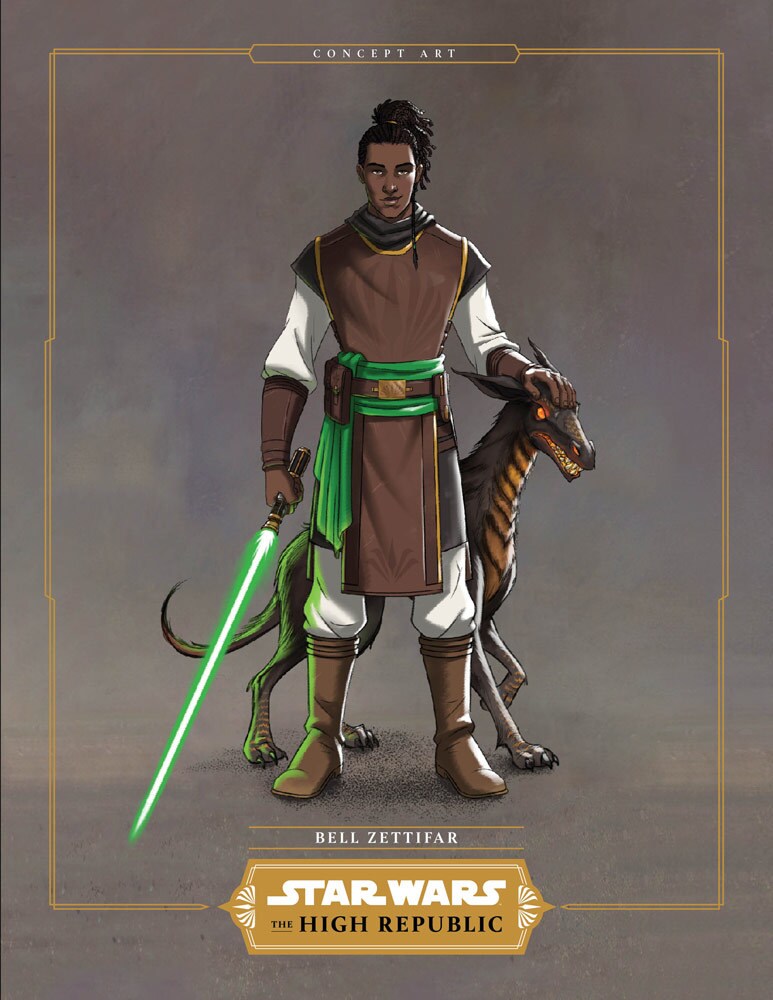 Bell Zettifar
Visit Lucasfilm's official hub for all things Star Wars: The High Republic at StarWars.com/TheHighRepublic.
For more on Star Wars: The High Republic, check out StarWars.com's previous in-depth coverage:

Dan Brooks is Lucasfilm's senior content strategist of online, the editor of StarWars.com, and a writer. He loves 
Star Wars
, ELO, and the New York Rangers, Jets, and Yankees. Follow him on Twitter 
@dan_brooks
 where he rants about all these things.
Site tags: #StarWarsBlog, #ThisWeek, #TheHighRepublic