Make nachos that are filled with the might of the Empire.
Building the ultimate weapon is hard work, especially when it keeps getting destroyed and you have to start from scratch. During your down time you may just want to kick up your boots and wait it out.
These Imperial Nachos hide the space station plans right in the chips and are topped with a spicy-as-you-want pulled pork, cheese, salsa, guacamole, and a sour cream bucket-head. Serve it up with a glass of Yatooni Boska and you have a great snack for killing time between Death Star renovations.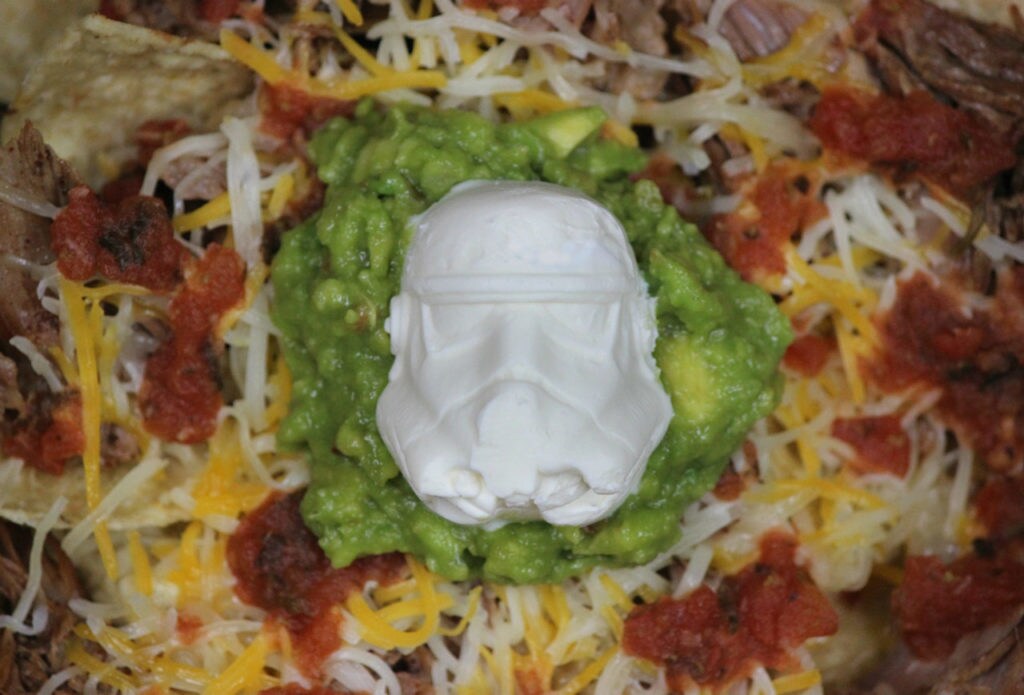 Imperial Nachos
You'll need:
Shredded cheese
Guacamole
Salsa
Pork ingredients:
2-3 lb pork butt
2 tablespoons chili powder
1 teaspoon garlic powder
1 teaspoon onion powder
2 teaspoons cumin
2 teaspoons kosher salt
Freshly ground pepper
1 adobo chili, seeded and minced (optional for heat)
1-1/2 cups orange juice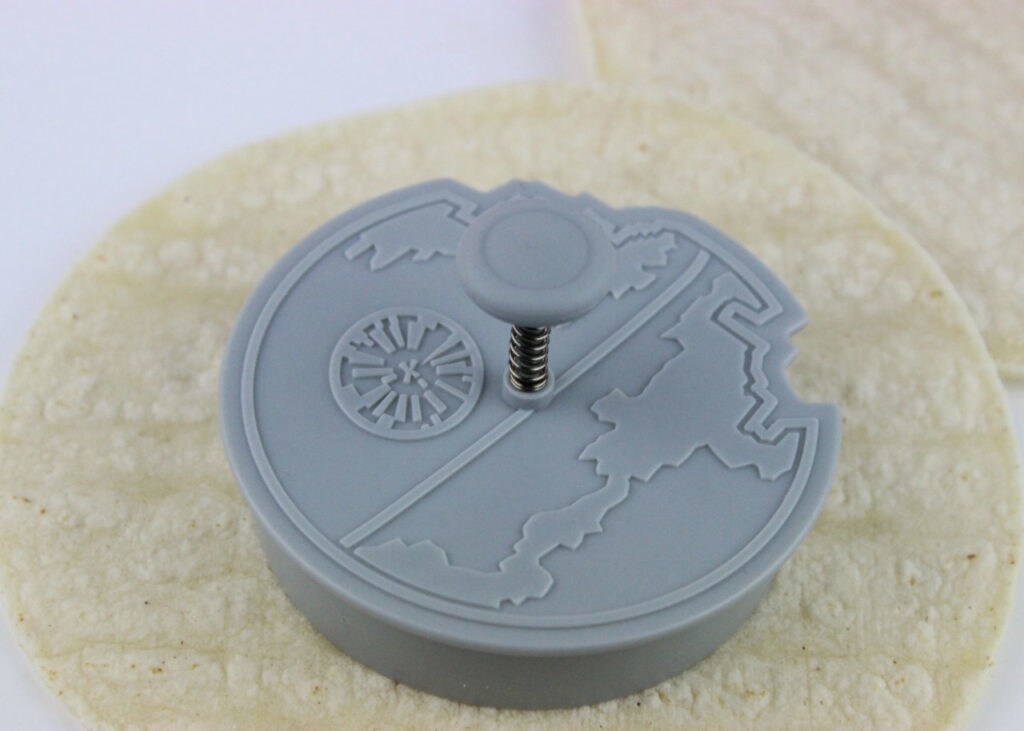 Death Star Chips recipe:
Death Star cookie cutter by Williams Sonoma
10-12 corn tortillas
2 tablespoons vegetable oil
1 tablespoon lime juice
Kosher salt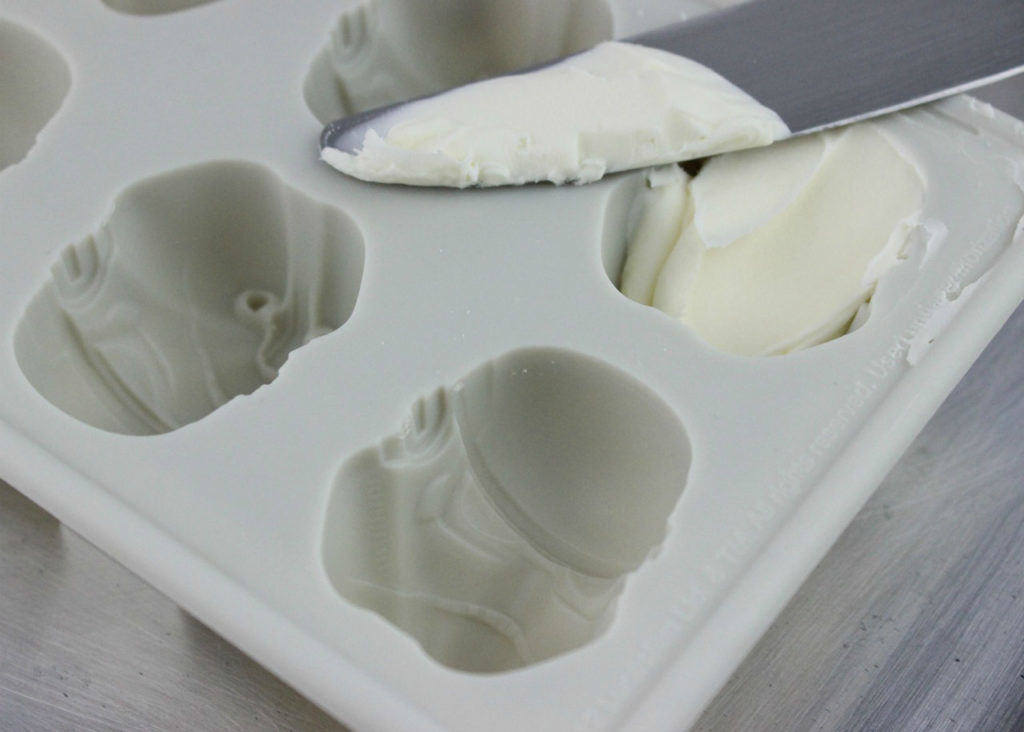 Stormtrooper Sour Cream Helmets recipe:
Stormtrooper silicone mold by Kotobukiya
4 ounces sour cream (makes six helmets)
Place the pork butt into the bowl of a slow cooker.
In a small bowl combine the chili powder, garlic powder, onion powder, cumin, salt, and pepper.
Rub the seasonings onto the pork. Add the adobo chili if using.
Pour in the orange juice and set to low for 8 hours.
While the pork is cooking, preheat the oven to 350 degrees.
Use the Death Star cookie cutter to cut out shapes from the corn tortillas.
Place the cut outs onto a baking sheet and brush with vegetable oil.
Bake for 7 minutes, turn over and bake for another 7-8 minutes until crisp.
Place on a wire rack. Sprinkle with lime juice and salt. Keep in an airtight container until ready to use.
When the pork is done, place the chips onto a plate. Shred the pork and place on top of the chips, top with cheese, add the salsa and guacamole.
Prep the sour cream stormtroopers by spooning sour cream into the silicone mold. Press with a knife to get into all the creases. Place in the freezer until just set, approximately 8 minutes.
Press out the stormtrooper helmets from their molds and place onto the middle of the nachos to serve.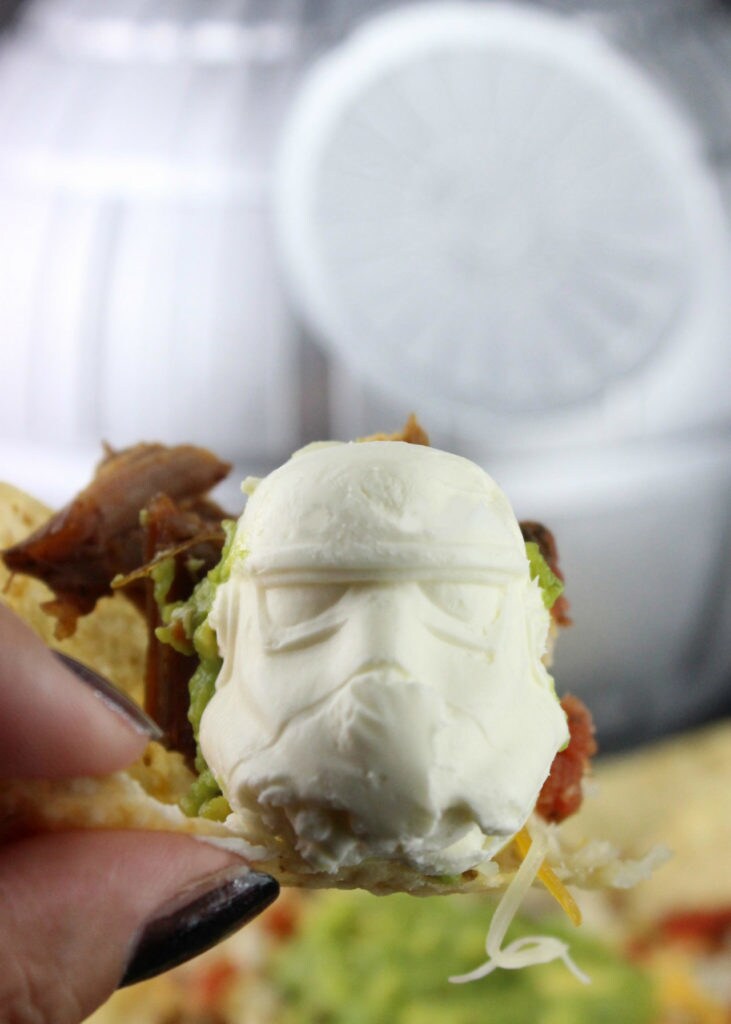 Now, you your nachos are the ultimate power in the universe.
Jenn Fujikawa is a lifestyle and food writer. Follow her on Twitter at @justjenn and check her Instagram @justjennrecipes and blog www.justjennrecipes.com for even more Star Wars food photos.