The all-ages comic explores the new era of the High Republic beginning in February and StarWars.com has a preview of its first issue!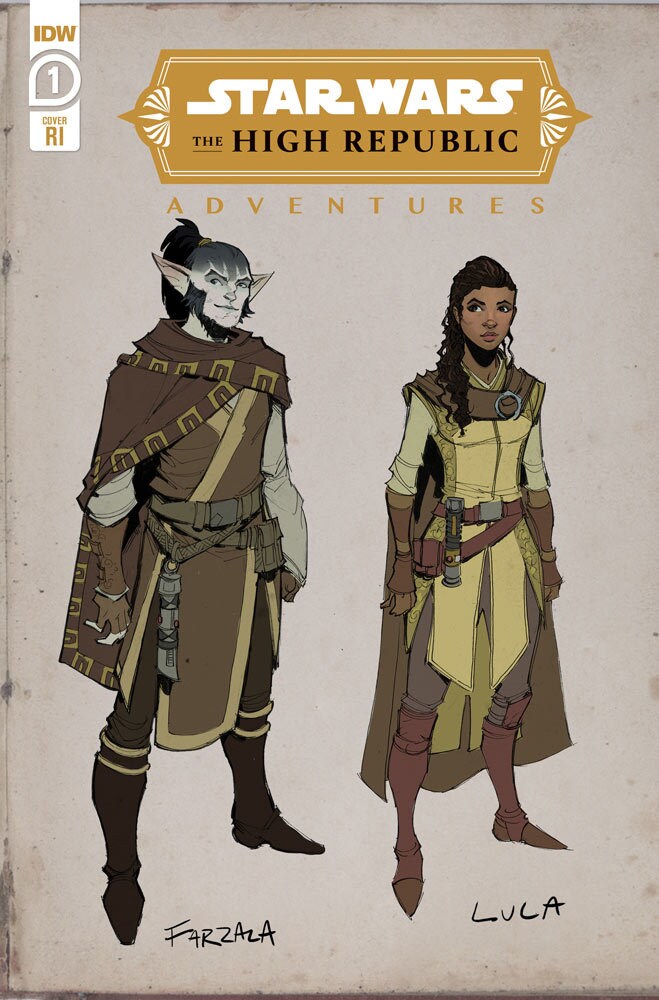 In Star Wars: The High Republic Adventures, the Jedi have long maintained galactic peace… but the coming of a powerful new adversary called the Nihil threatens to end it all.
Beginning in February, you can experience the new IDW comic series Star Wars: The High Republic Adventures from writer Daniel José Older. The story that unfolds will feature a group of Master Yoda's young Padawan trainees who must protect the Republic while learning the lessons that will one day lead them to become powerful Jedi in their own right.
Older, New York Times bestselling author of Star Wars: Last Shot, will join artist Harvey Tolibao and colorist Rebecca Nalty for a tale of the Republic's glory days that -- while aimed at middle grade readers -- provides a unique perspective to pivotal moments in Star Wars canon that fans of all ages can enjoy.
"I'm so very excited to be able to tell this epic story of Padawans as the galaxy changes dramatically around them and danger lurks around every corner," says Older. "Working on The High Republic has been a dream come true and getting to watch this world come to life through the brilliant art of Harvey Tolibao is one of the highlights of my career. I can't wait for the fans to see what we're cooking up."
"Star Wars has always been a part of my life, and was my first huge project back when my career started with Star Wars: Knights of the Old Republic in 2006," adds Tolibao. "It's awesome being part of the High Republic team, working alongside amazing writer Daniel, editors Elizabeth Brei and Riley Farmer, and Lucasfilm."
"It's a thrill for us to get to participate in the storytelling of this bold new era of Star Wars lore," notes editor Elizabeth Brei. "Daniel, Harvey, and Rebecca are building an incredible chapter of the story that is truly essential reading for the High Republic initiative."
Check out the first few inked and lettered pages below then pick up a copy when Star Wars: The High Republic Adventures #1 goes on sale in February 2021 with two cover variants by Tolibao and Yael Nathan.
Star Wars: The High Republic Adventures #1, written by Daniel José Older with art by Harvey Tolibao and colorist Rebecca Nalty arrives in February 2021 at your local comic shop.