Celebrate Halloween with snacks and decorations that are strong with the spooky side of the Force.
It's the spookiest time of year, when mynocks fly high and dianogas creep low. Halloween and Star Wars are a perfect fit -- just incorporate creatures and strange treats to transform your festivities into the scariest party in the galaxy. Here's how.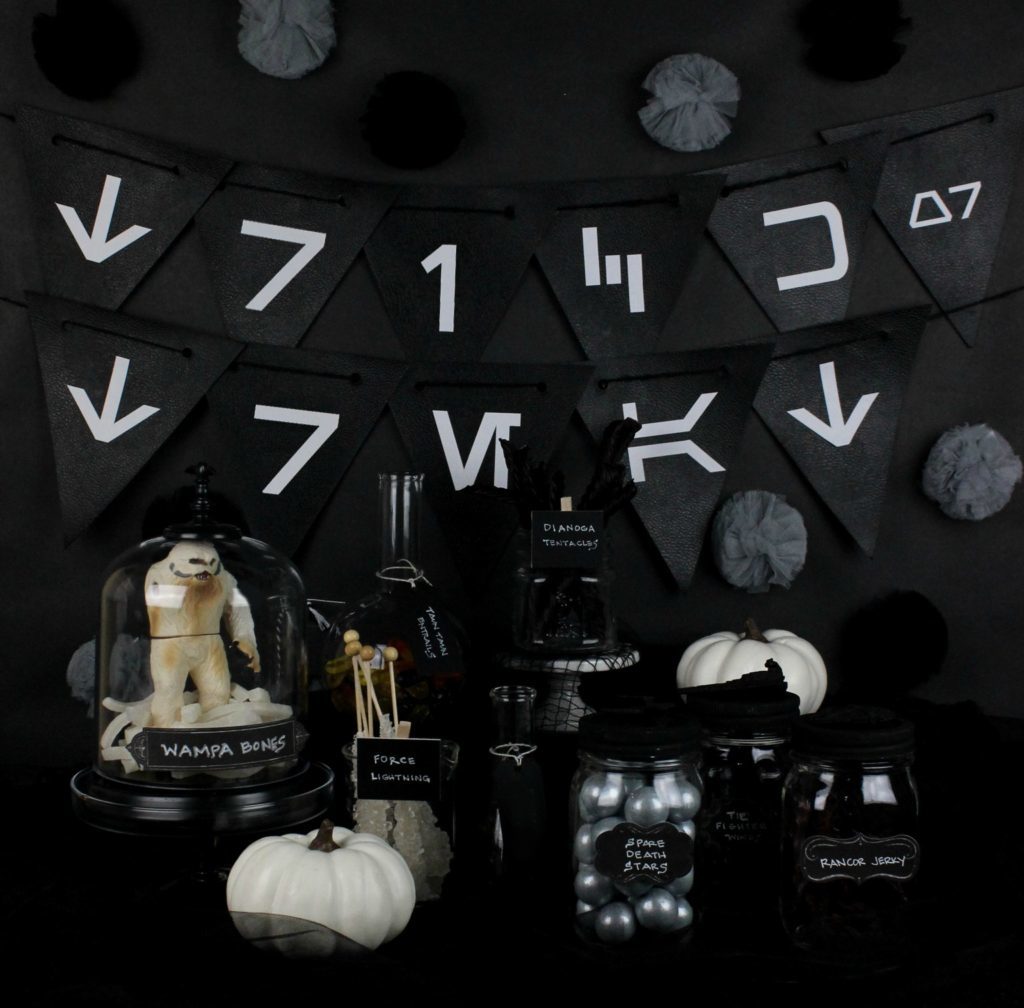 This dark side party is definitely all about a dark theme so play it up with a black-hued backdrop, tablecloth, and tulle. Make a party banner by printing out "Trick or Treat" in Aurebesh and adding a few black and gray pom poms for texture.
No Halloween party is complete without treats. It's easy to take normal everyday snacks and transform them by using beakers, jars, and glass to make them look positively frightening. Add chalkboard signs to make sure your guests know exactly what they're eating and a few white pumpkins for a muted color.