Bring the adventure home for Halloween and entertain local younglings who stop by for trick-or-treating!
You don't have to live on Tenoo to find the Jedi youngling Nubs on your doorstep! The adorable blue-furred Pooba lights up every room he's in. To capture his loveable energy and celebrate brand-new episodes of Star Wars: Young Jedi Adventures kicking off on November 8, you can make a Nubs-o'-lantern just in time for Halloween with this handy how-to.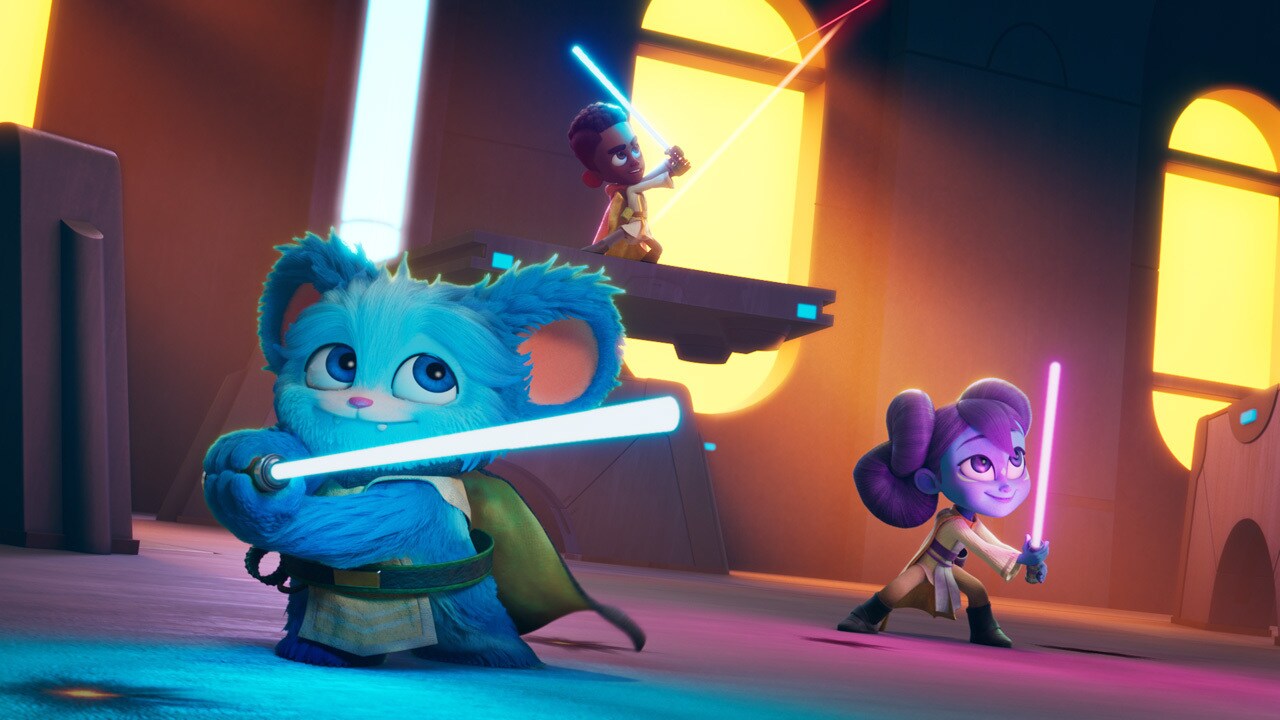 What You'll Need
Scissors

Large pumpkin

Pumpkin carving tools (large spoon and small carving tool)

Masking tape

Pushpin

Candle or battery-powered tea light
Get Started!
The activities in this article should only be done with adult supervision.
Step 1: Print the Nubs pumpkin template and cut around it in a large circle. Set aside for now.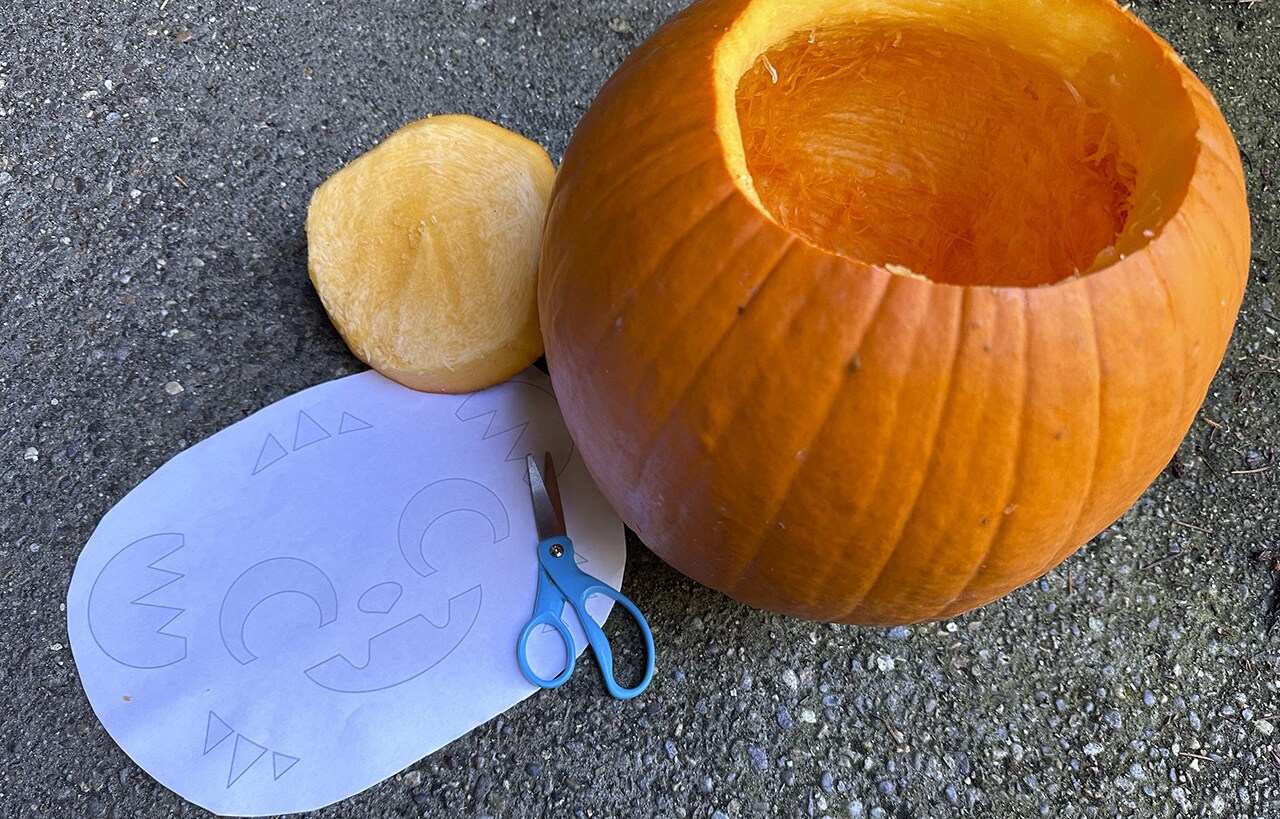 Step 2: Hollow out the large pumpkin, using a large spoon to scrape the inside, making it as smooth as possible.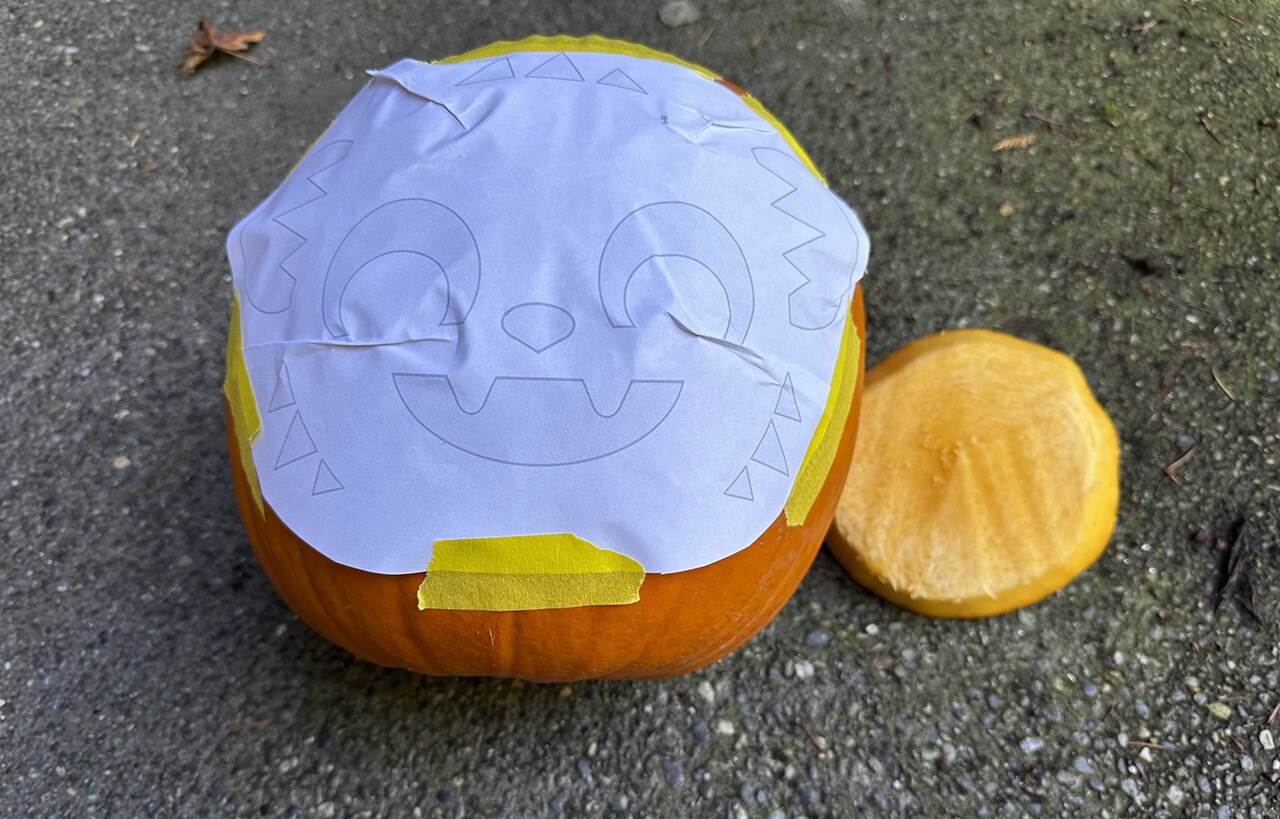 Step 3: Choose the side of the pumpkin you'd like to use for Nubs' face. Use the masking tape to attach the stencil to that side, slightly creasing the paper so that it's pressed against the pumpkin as close as possible.
Tip: When adjusting and folding the stencil, avoid creasing the paper on the gray shapes.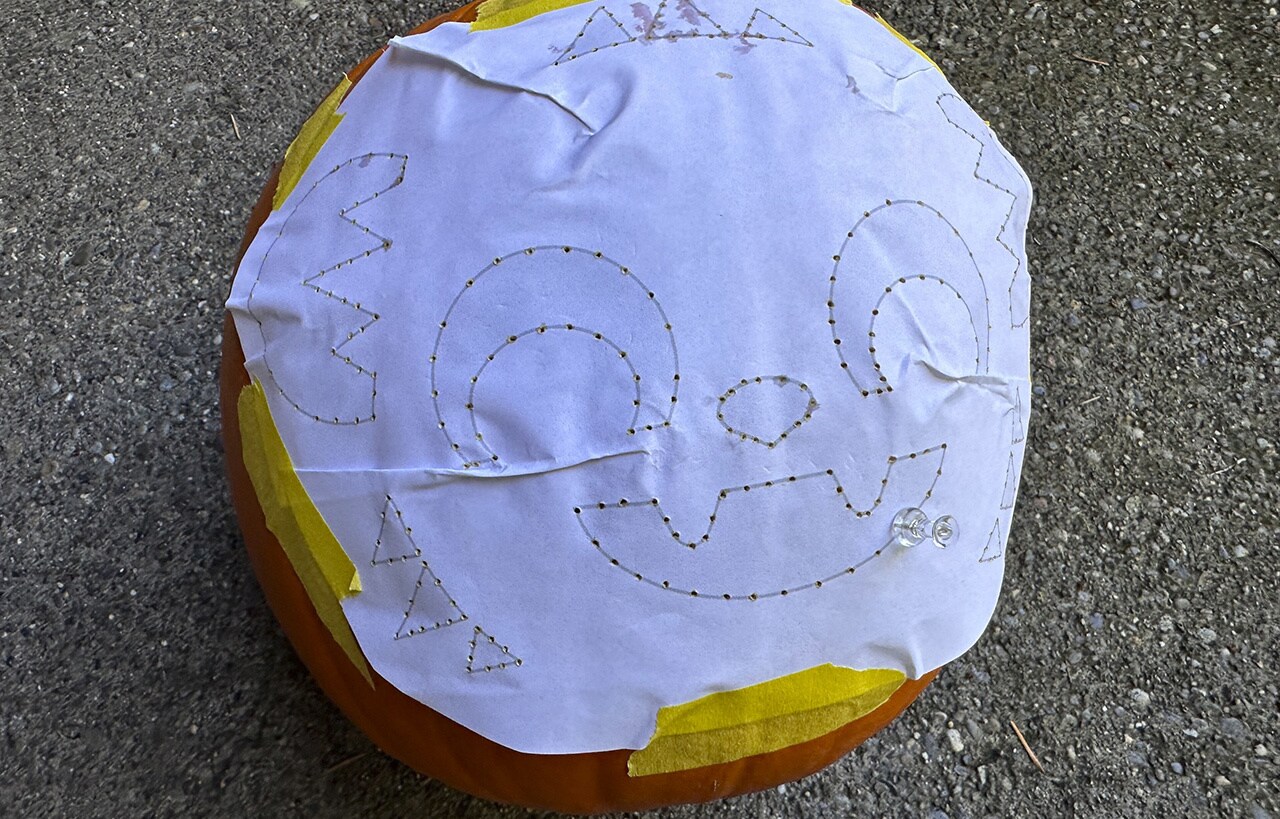 Step 4: Trace every line of the stencil by pressing the pushpin through the paper and into the pumpkin. The more holes you poke, the easier it will be to connect the dots when carving!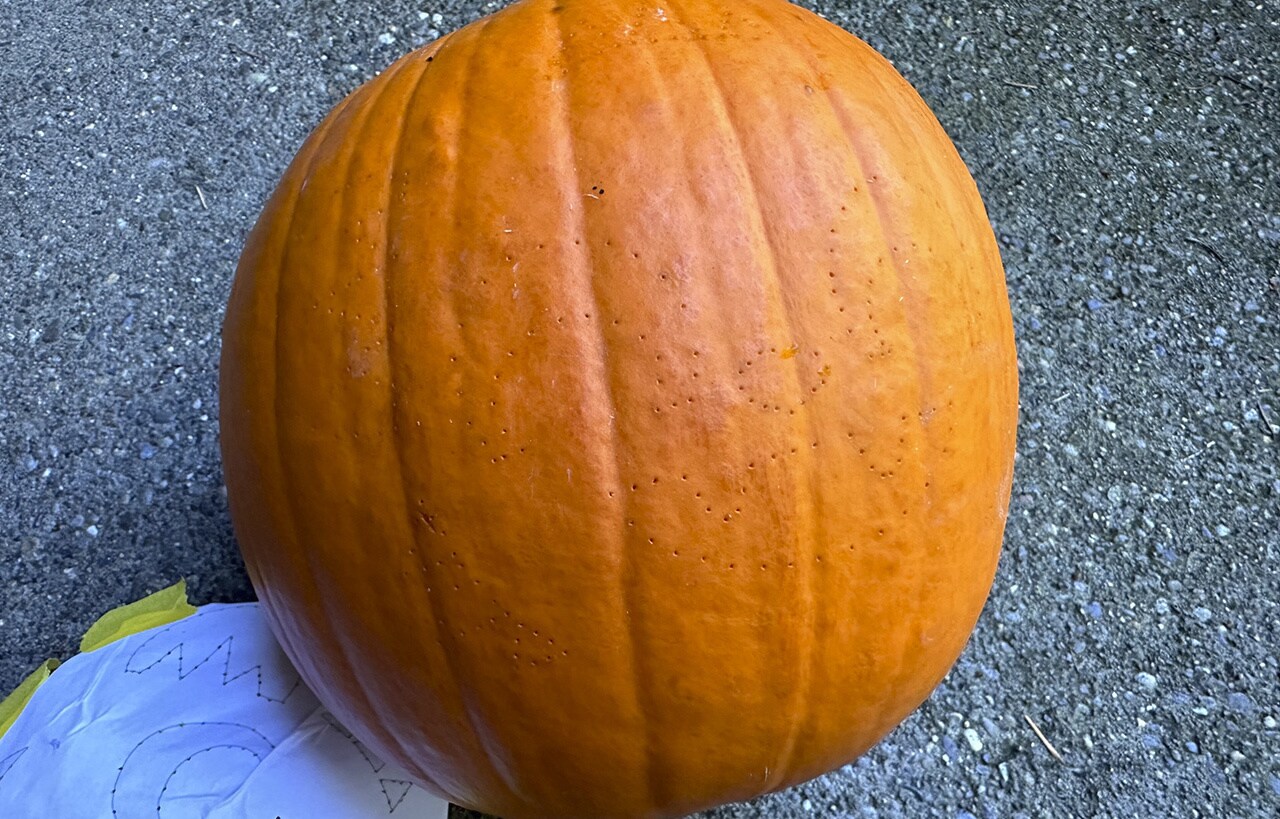 Step 5: Remove the template. You should see the stencil traced in dots on the surface of the pumpkin.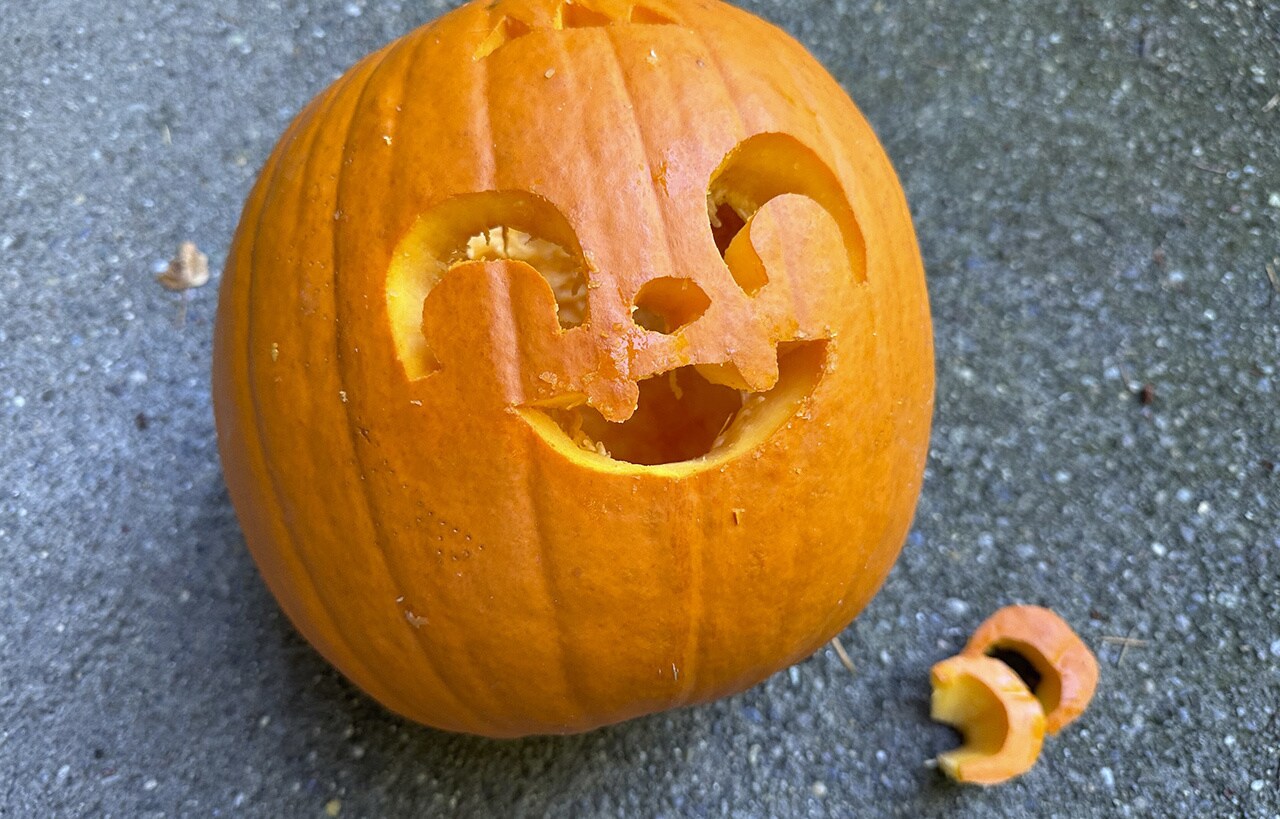 Step 6: Start carving! Carefully cut out each shape you traced with the small carving tool. Take extra care when carving the two eye shapes; you're going to need them for later. Set aside and continue carving.

Tip: If the eye shapes break when you push them out of the pumpkin, you can stick the broken pieces together with a toothpick.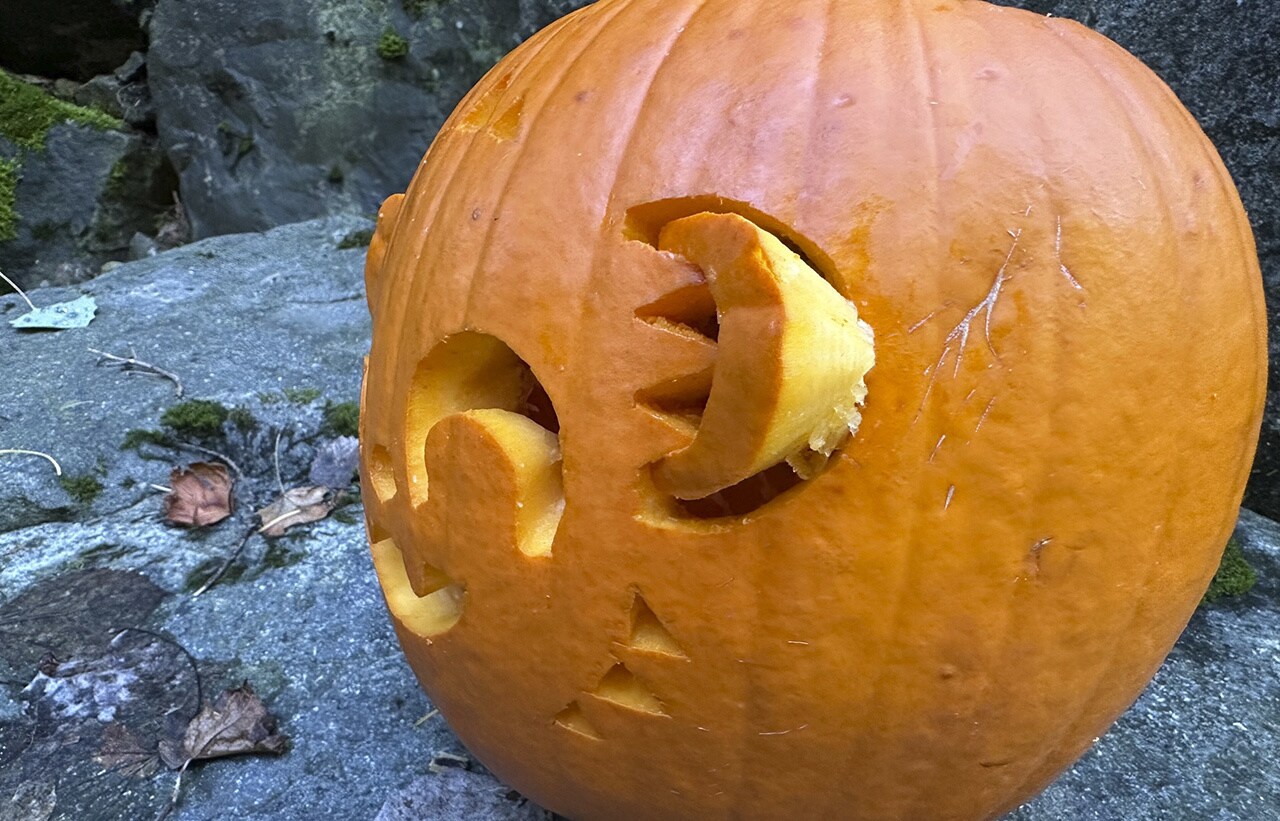 Step 7: Once all shapes are cut out, take one of the semi-circle eye pieces you saved. Place it inside one of the cut-out ears, gently bending the ends to fit inside. Repeat with the other eye piece and ear.
Note: It should be a snug fit; toothpicks aren't needed to attach the ears.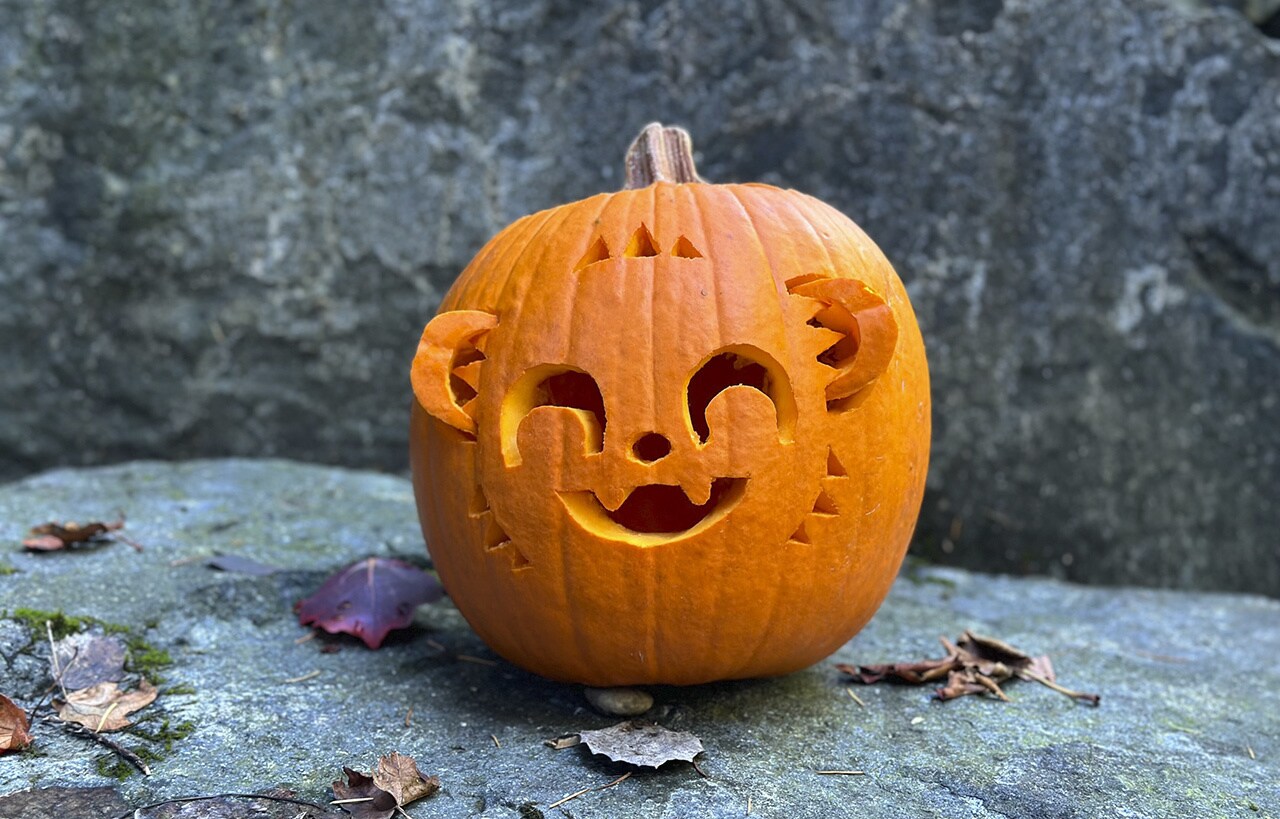 Your Nubs-o'-lantern is complete! This happy Pooba pumpkin will keep you smiling all season.