On this hallowed holiday, celebrate with Wookiee cookies, beebleberry ice cream, and more.
November 17 is an important day on the Wookiee planet of Kashyyyk -- it's Life Day! A celebration of nature, family and new life. Throwing your own Life Day party can be easy by creating hand-crafted décor, delicious sweet treats and surrounding yourself with your closest Wookiee pals.
Start by creating the Tree of Life as your centerpiece. Create branches and roots out of crushed and twisted craft paper, adding green raffia for the leaves of wroshyr tree. Tradition calls for trimming the tree with green and red, and mini ornaments are the perfect addition.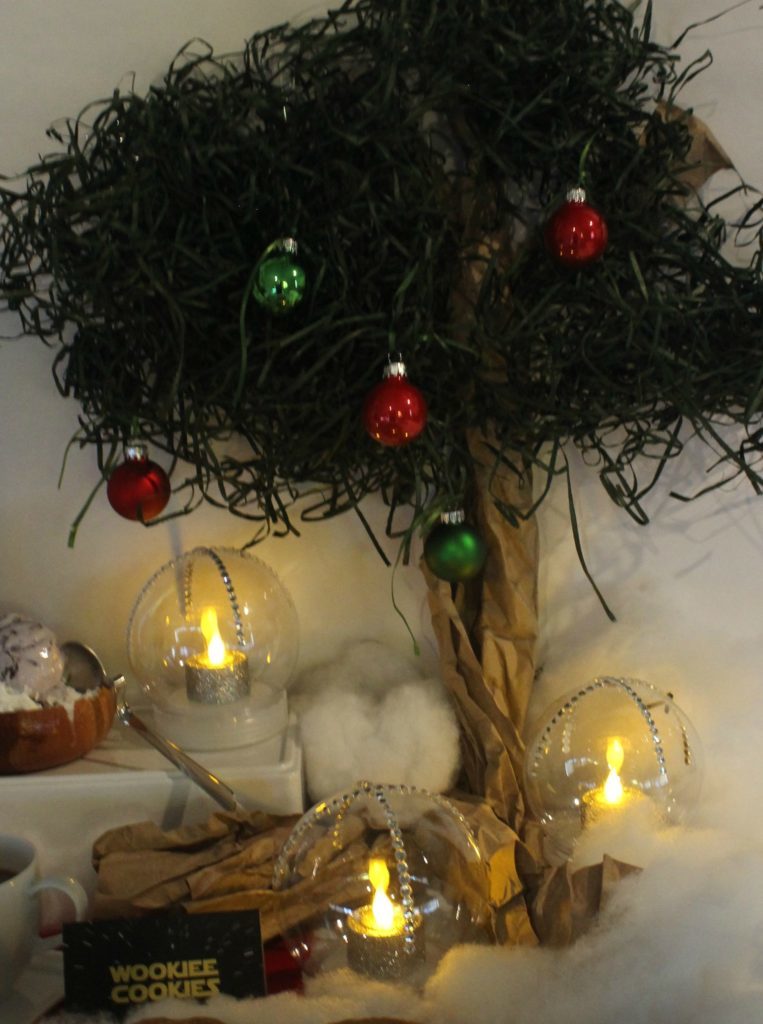 Wookiees don red robes for the holiday, so use a lightweight red felt tablecloth to start the groundwork for the tablescape. As Life Day orbs are an important part of the festivities, create your own using clear globes and jewels to make them shine bright across the galaxy.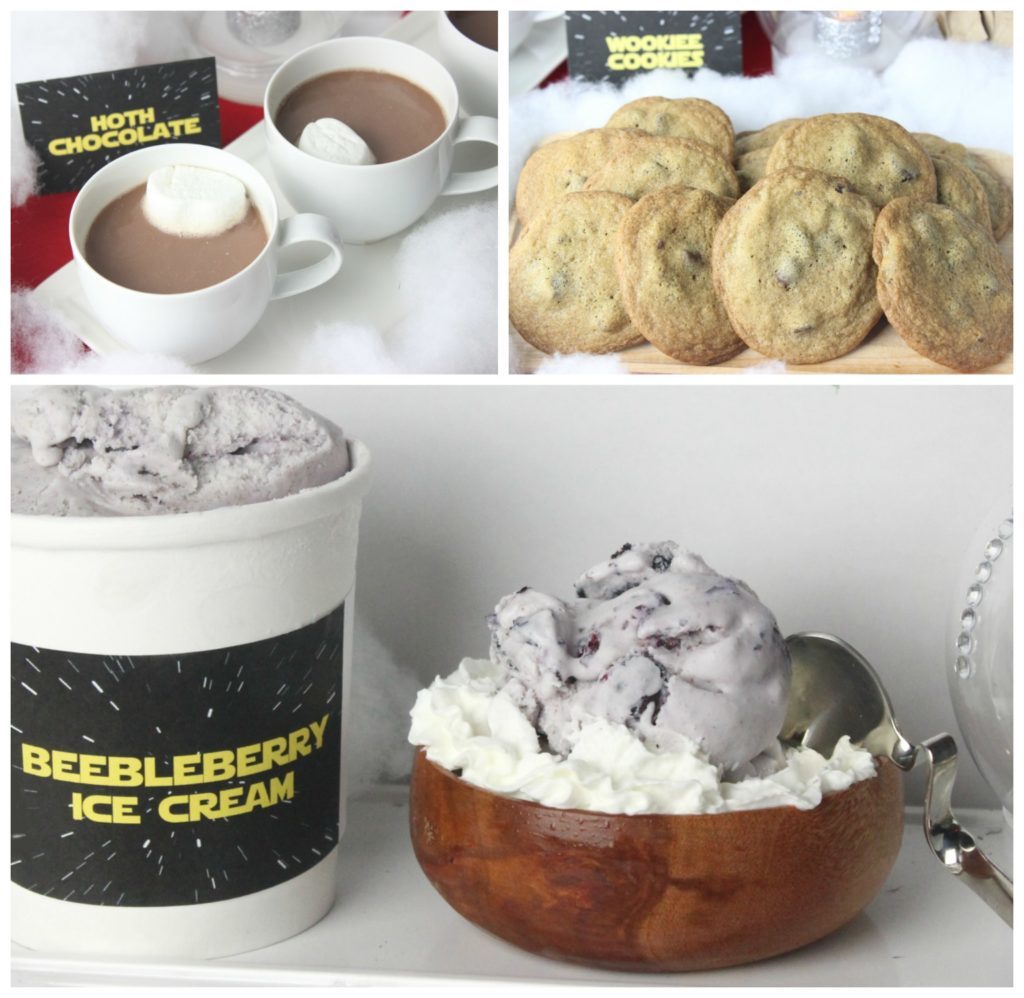 Once you have your decorations in place, it's time for food. The holidays make everyone hungry and nothing quite hits the spot like crunchy Wookiee Cookies and some warm Hoth Chocolate. After all the music and celebration, round out your Life Day celebration by indulging in a big scoop of Beebleberry Ice Cream.
Enjoy creating your own traditions with your honor family and have a Happy Life Day!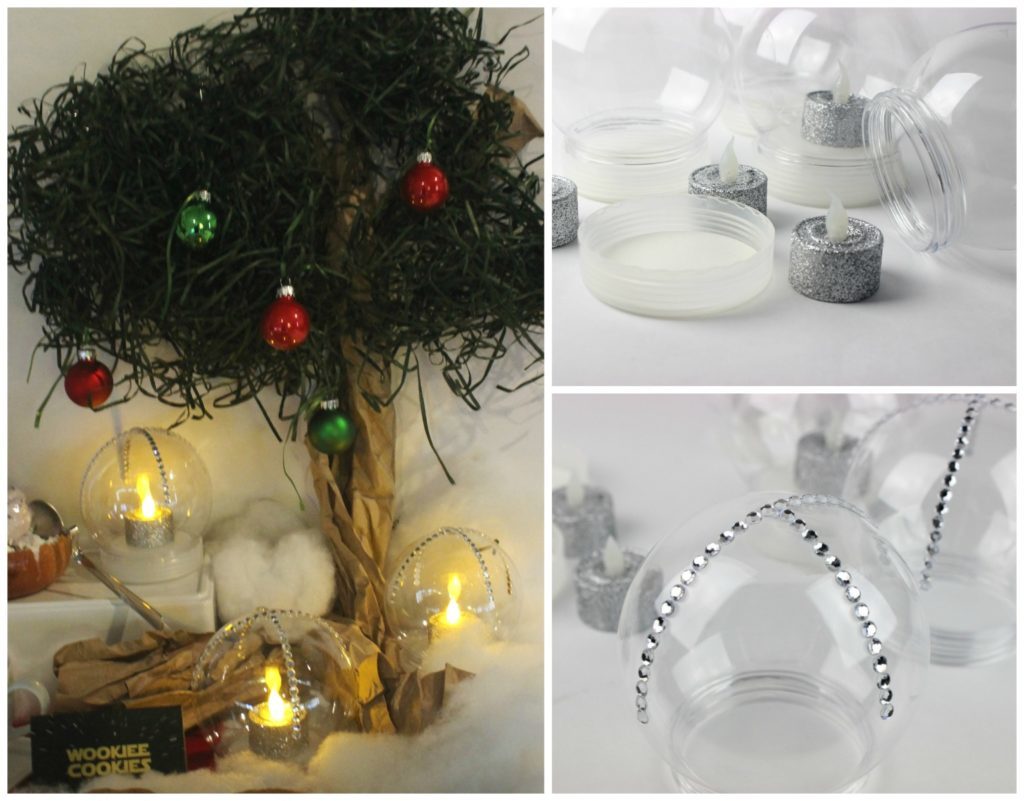 Life Day Orbs DIY
You'll need:
Plastic snow globes
Flameless tea lights
Rhinestone stickers
Unscrew the bottom of the plastic snow globe. Turn on the tealight and secure to the base of the snow globe with a small amount of tape.
On the snow globe, adhere the rhinestone stickers in a linear pattern along the top. Screw the top of the snow globe back on, over the tea light to display.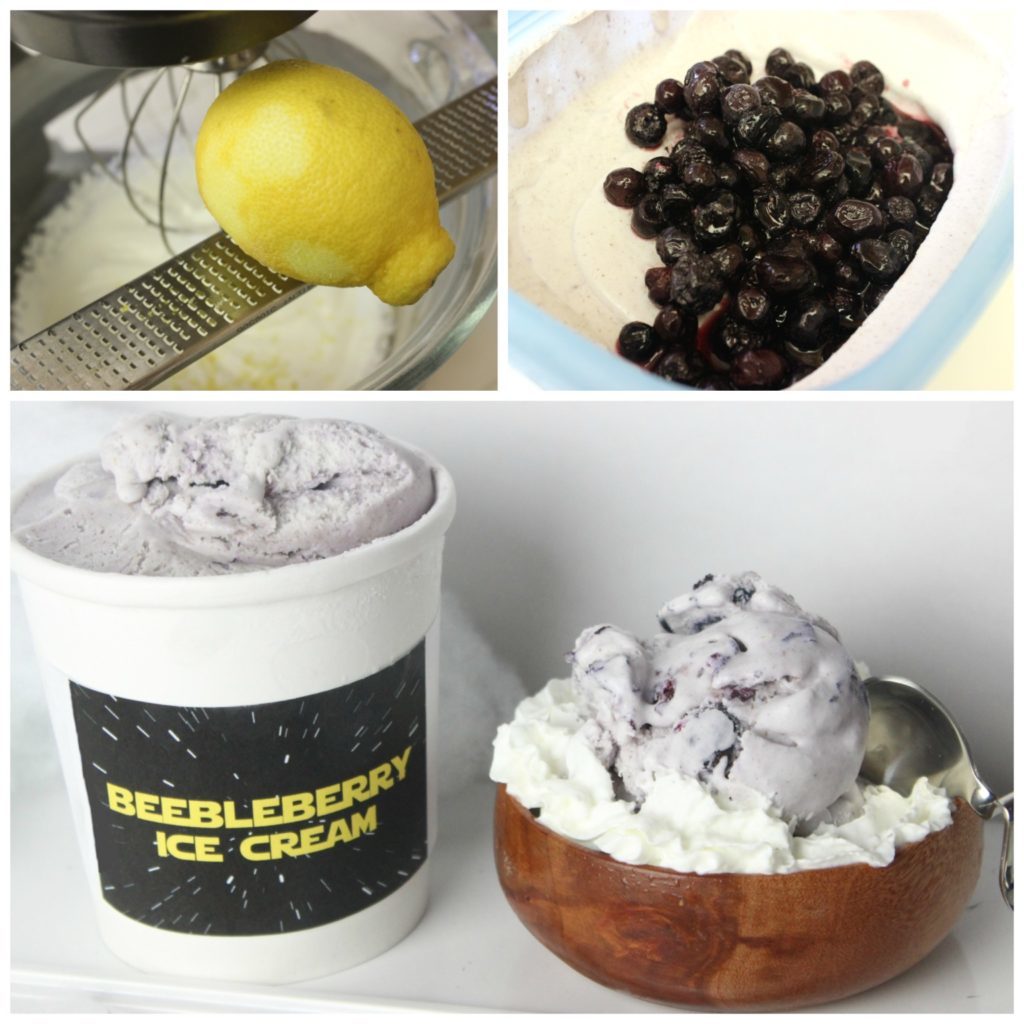 Beebleberry Ice Cream
(makes one quart)
Ingredients:
8 ounces heavy whipping cream
1 (12 oz) can sweetened condensed milk
1 cup blueberries, mashed
Zest of half a lemon
1/2 teaspoon vanilla
Pinch of salt
1 cup blueberries, whole
In the bowl of an electric mixer whip the heavy cream until peaks start to form. Stir in the condensed milk, mashed blueberries, lemon zest, vanilla, and salt until combined.
Pour the mixture into an airtight container and place in the freezer. After two hours fold in the whole blueberries, then return to the freezer and freeze overnight until set. Happy Life Day one and all!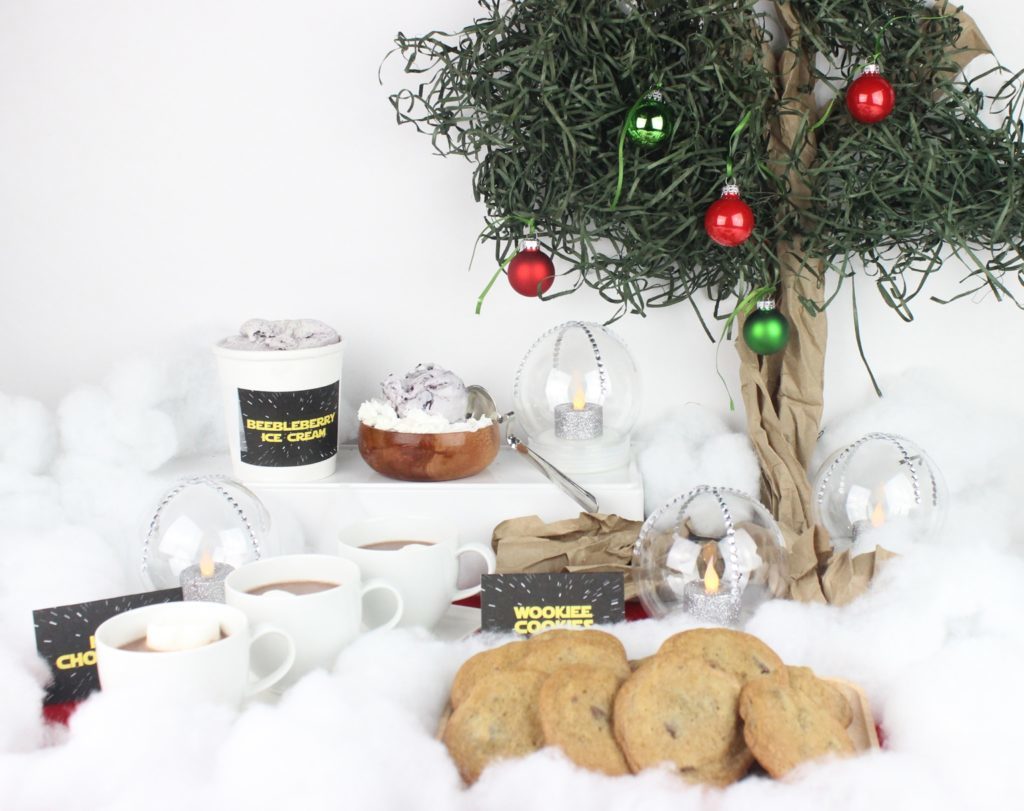 Supplies:
The Star Wars Cook Book: Wookiee Cookies and Other Galactic Recipes:
Wookiee Cookie recipe
Hoth Chocolate recipe

Red Felt
Mini Ornaments
Plastic snowglobes
Flameless tealights
Rhinestone stickers

Jenn Fujikawa is a lifestyle and food writer. Follow her on twitter at @justjenn and check her Instagram @justjennrecipes and blog www.justjennrecipes.com for even more Star Wars food photos.