Looking for new ways to celebrate Star Wars Day? Amy Ratcliffe has some fearless and inventive ideas.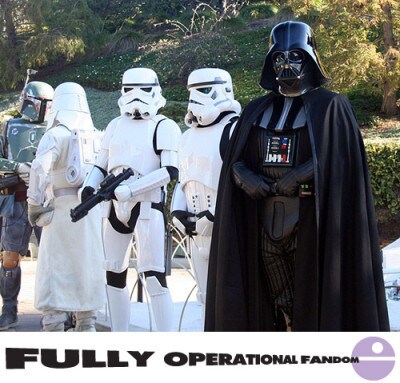 Star Wars Day is almost here! Though many of us consider every day to be a day to celebrate Star Wars, May the 4th is extra special. Think about how lucky we are as a fandom to have not only one day in May to make a big deal about Star Wars but two days (if you count May 25th, which I do).
And it's not like this is just a day for fans to high-five each other. May the 4th reaches into both mainstream media and the Outer Rim. For example, a past co-worker of mine who didn't recognize the Darth Vader cardboard standee in my office knew enough about Star Wars Day to tell me, "May the 4th be with you." I nearly fell out of my chair. The unofficial but recognized holiday has reach, and it's easy to get involved.
How can you celebrate May the 4th? Let me count the ways.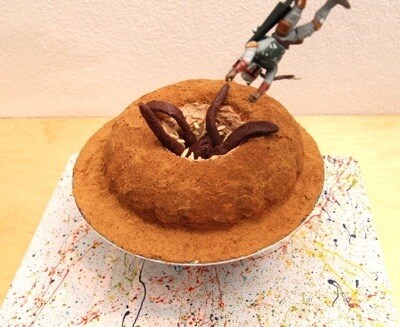 Marathon Time
The easiest way to get excited about Star Wars is to watch Star Wars. Invite friends over, make a Great Pit of Carkoon bundt cake, and get comfortable in front of the television. Watch the films, the LEGO specials, Star Wars: The Clone Wars -- it all works. If you have kids in the group or adults who have a hard time sitting still for long periods of time (um, like me), make a game out of it. You can easily create some homemade Star Wars bingo cards with characters, locations, and quotes from the film, and give the winner a small prize. Another way to keep engaged is by live-tweeting the experience. Remember to use hashtags; you'll probably meet new friends and get to talk #StarWars all day. Win.
Host a Star Wars Book and Comic Exchange
Have friends who are dying to dive into the Expanded Universe? Know a pal who has every Marvel Star Wars comic ever published? Arrange a meet-up -- yes, you still have time to pull people together for an hour or so at a coffee shop -- and tell everyone to bring 2-3 books or comics from the Expanded Universe. Swap items, make recommendations, and plan a future outing to return each other's stuff and have discussions about what you read. Experiences like this will keep the EU alive and well for years to come.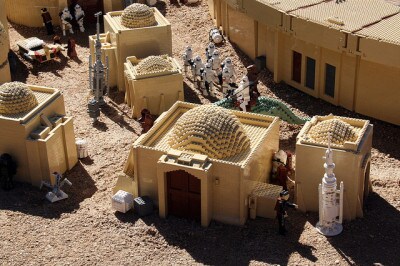 Go Forth Into the Galaxy
Because May the 4th has become such a widely recognized day, chances are good that public events are happening near you. We have some events listed here -- like going to your local Disney Store for an opportunity to get free Star Wars pins and for younglings to learn the Ways of the Force -- but it's worth checking with your local 501st and Rebel Legion outposts to see if they'll be appearing anywhere. Finding places to go on May the 4th is as simple as going to your preferred search engine and looking for "May the 4th Star Wars events in insert your city name here." By doing this, I found out that a public library in my area is hosting a reading of William Shakespeare's Star Wars by Ian Doescher.
If you live close to Disneyland, Disney's Hollywood Studios, or LEGOLAND, go and check out all the Star Wars goodness they have to offer. Be sure to wear your favorite Star Wars attire.
Cross the Star Wars To-Dos Off Your List
Do you have a Star Wars LEGO set you've been meaning to put together? Or maybe you've been intending to start that Death Star trash compactor diorama for months? Today is the day to clear off a table and have fun. Plan armor and create patterns for your new Star Wars Rebels Sabine Wren costume, go shopping for supplies to customize an action figure, start assembling the giant LEGO Millennium Falcon -- you get the idea. Activities like this become even more enjoyable when you add friends and put on the movies in the background.
Whatever you decide to do, May the 4th be with you. Let us know how you'll be celebrating in the comments!
Amy Ratcliffe is addicted to Star Wars, Disney, and writing. You can follow her on Twitter at @amy_geek and keep up with all things geeky at her blog.