Going to Star Wars Weekends? Set your hyperspace coordinates for these events and attractions.
Star Wars has had a presence in Disney Parks since Star Tours opened at Disneyland in 1987. The attraction spread to other parks, and eventually, Disney's Hollywood Studios in Orlando added Star Wars Weekends to the calendar. The event takes places on weekends in the spring (it runs through June 14 this year) and brings Star Wars celebrities, a parade, a fireworks show, and so much more the park. Yes, it is hot and humid in Florida, but you can beat it -- just pretend you're on Tatooine.
I went to Star Wars Weekends for the first time ever this year, and it felt like attending Celebration. I spotted Star Wars T-shirts and homemade costumes all over the park and gushed about favorite Jedi and Palpatine's intelligence while waiting in line for shows. Meeting fellow fans is just one of many reasons why I now consider Star Wars Weekends a can't-miss event. If (when) you take your first step into a larger world and go to Star Wars Weekends, be sure to try out some of these activities: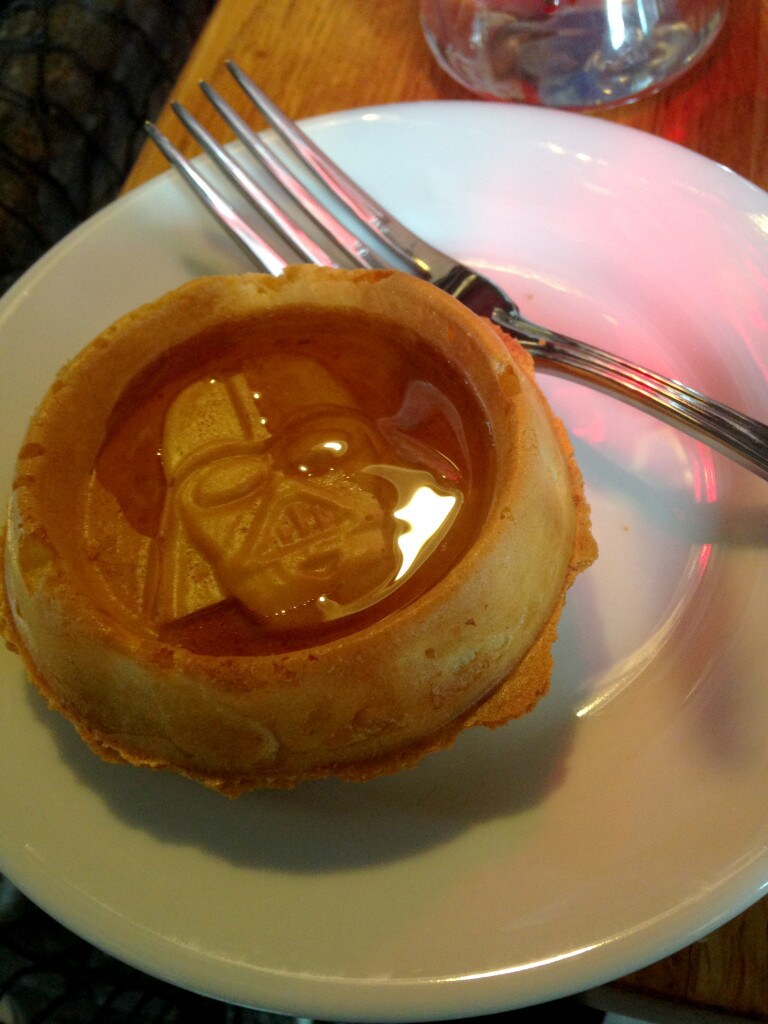 1. Try Star Wars-themed food.
Prepare your stomach because you can choose from a few themed dining options at Star Wars Weekends. Go to the Rebel Hangar to snack on hummus that looks like Darth Maul, stop by the Star Wars Dine-In Galactic Breakfast for Darth Vader waffles, check out Jedi Mickey's Star Wars Dine at Hollywood and Vine for Ahsoka's Orange Chicken, or reserve the Feel the Force package and eat Blue Milk Panna Cotta. Don't forget the special Yoda, Darth Vader, and Jabba the Hutt cupcakes that are available around the park! I'm still feeling full from everything I tried.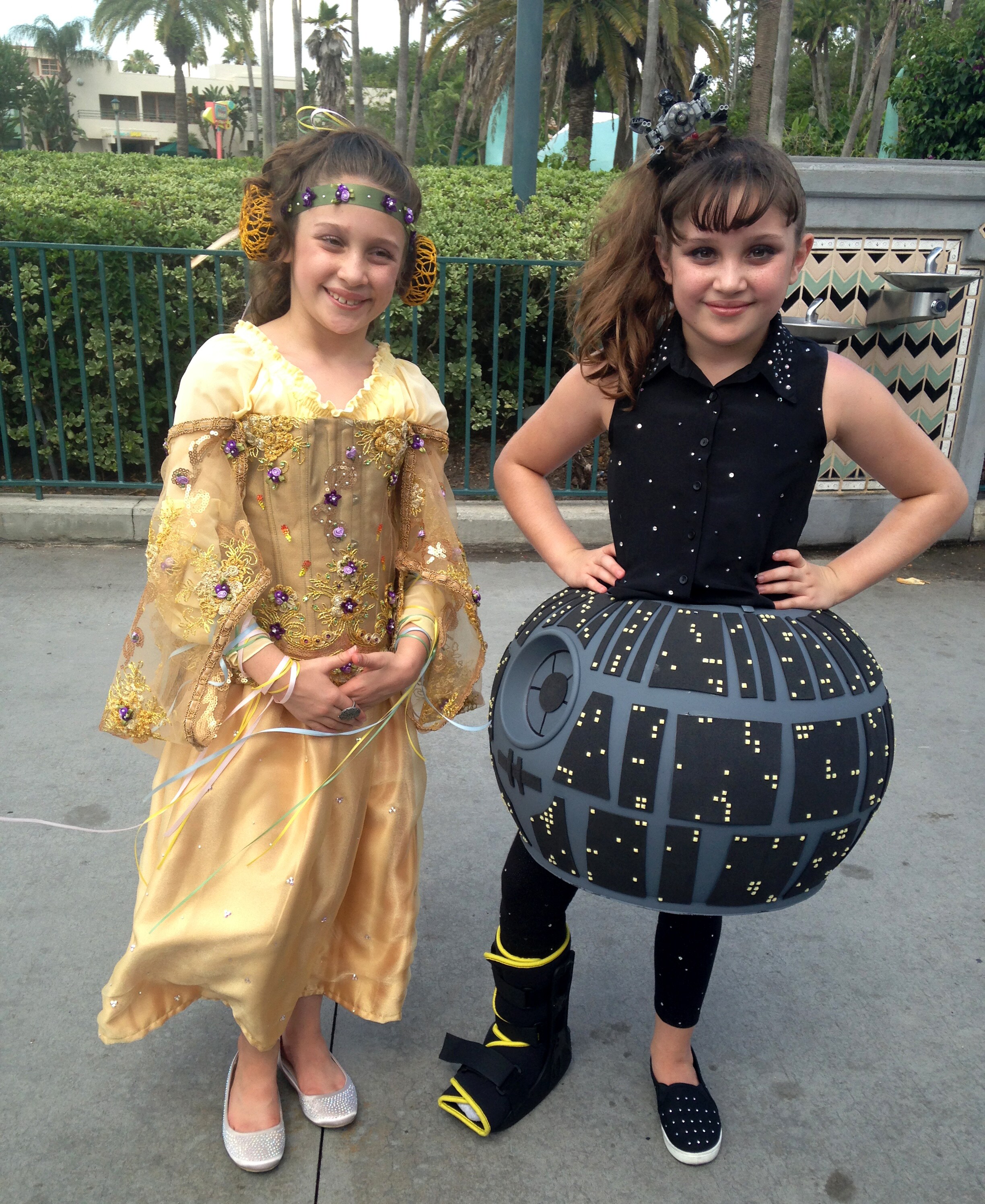 2. Dress for the occasion.
What's better than going to a Star Wars event? Going to a Star Wars event in costume. Put your hair up in Leia buns, channel your inner bounty hunter, or put on Jedi robes. These two girls made their awesome Padmé and Death Star costumes!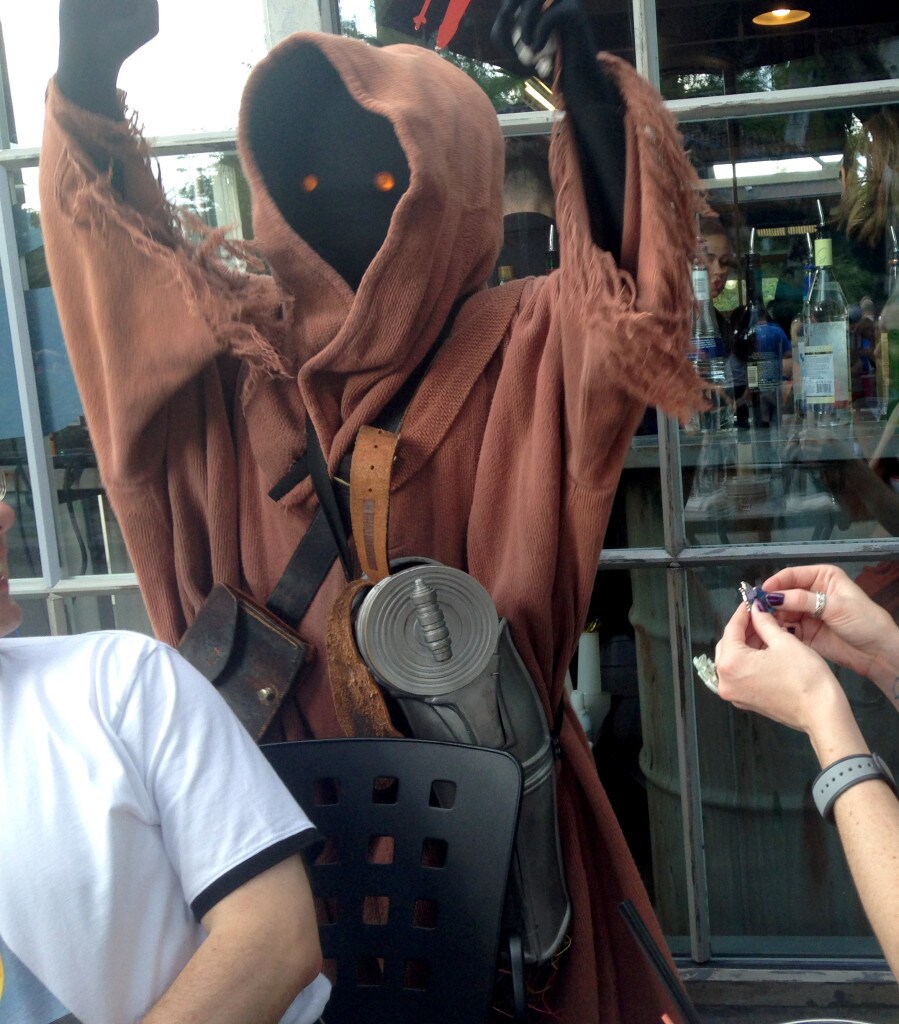 3. Trade with a Jawa.
Pack an extra pin or toy you want to trade in your luggage and take it with you to the park each day. If you see a Jawa wandering around, stop him or her and ask to make a trade. My advice: Don't take whatever item the Jawa offers first. Regardless of what item you receive, you'll walk away with an unforgettable experience. Utini!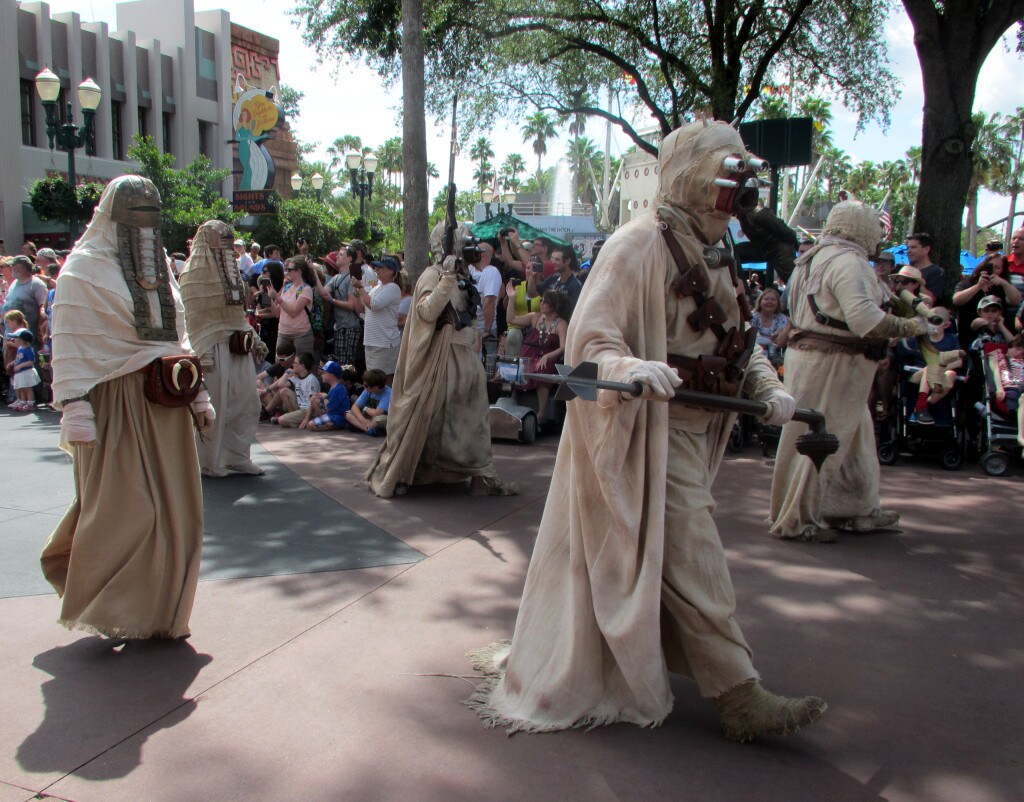 4. Watch the 501st and Rebel Legions march in the parade.
Grab a spot for the Legacy of the Force parade to see celebrity guests, Disney's costumed Star Wars characters, and the 501st Legion and Rebel Legion. The costuming organizations volunteer to participate in the often hot parade so give them an extra cheer as they march past.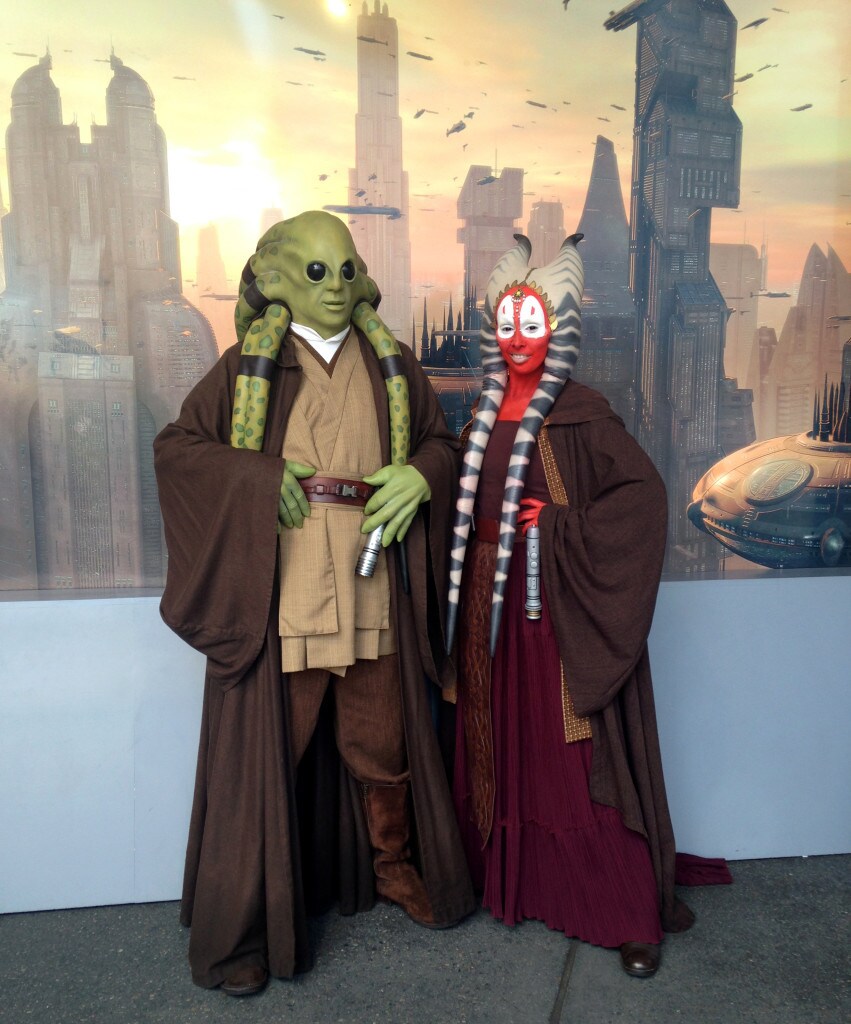 5. Meet Jedi, Sith, and bounty hunters.
All kinds of costumed characters are around Disney's Hollywood Studios for Star Wars Weekends. You can meet Kit Fisto, Shaak Ti, Aurra Sing, Darth Vader, Luke Skywalker, the Modal Nodes, Padmé Amidala, Anakin Skywalker, and so many more. Get pictures, collect autographs, and be sure to watch the villains interact with park guests because it's hilarious.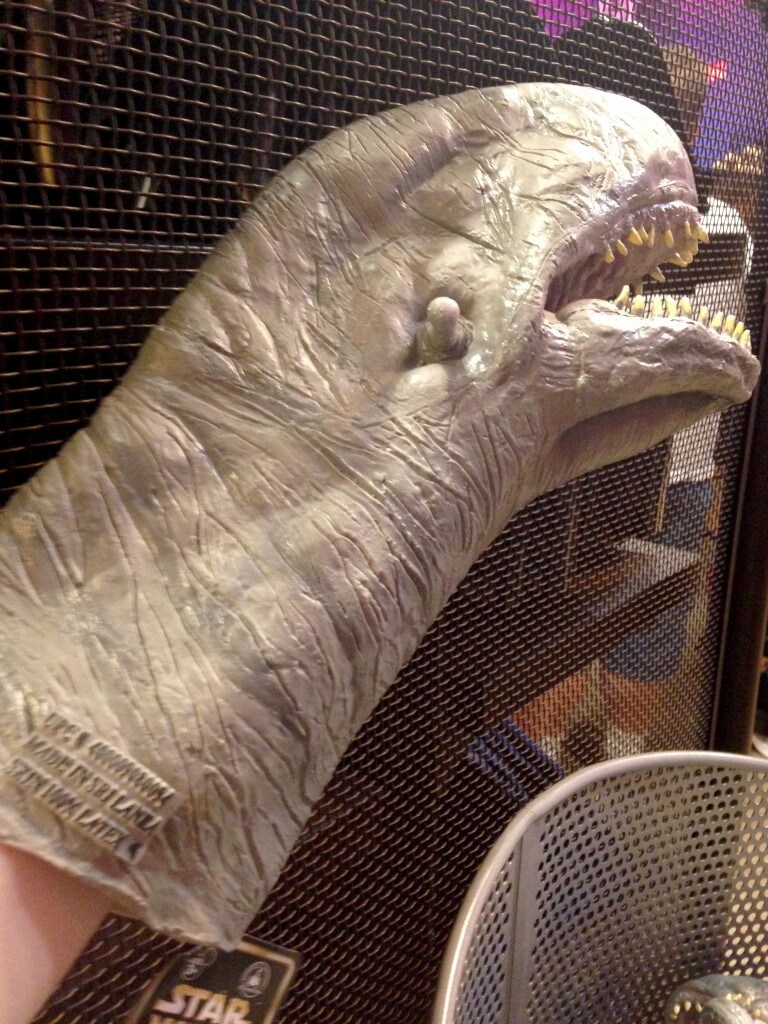 6. Shop for Special Star Wars Weekends merchandise.
Disney does not kid around with merchandise for this event. Set aside some time to explore all three areas of Darth's Mall for toys (like a space slug puppet), exclusive T-shirts, limited edition pins, art, and much more. If you're a collector, it's not a bad idea to take an extra bag or suitcase with you.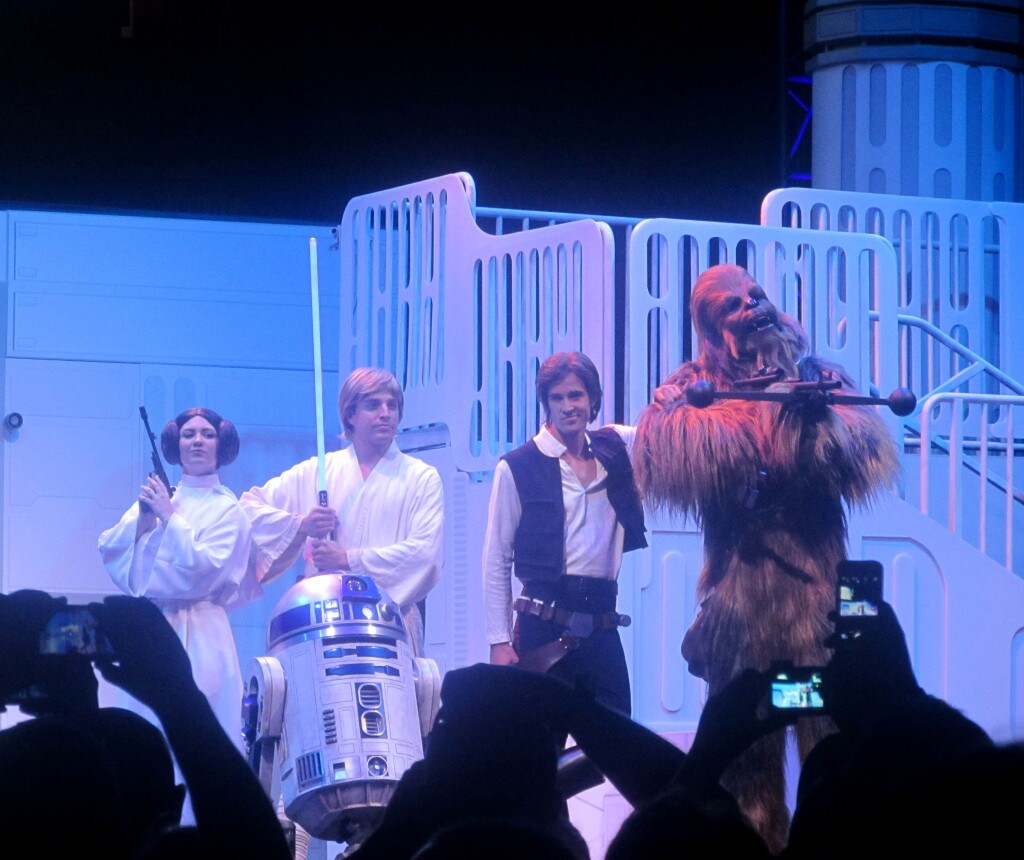 7. See Symphony in the Stars.
Hang around until the very end of the day at Star Wars Weekends (even if you're feeling tired) and grab seats near the event stage. First, you'll watch a brief pre-show hosted by James Arnold Taylor -- he brings out several familiar faces -- and then you'll see fireworks set to music by John Williams. It is a perfect and emotional combination.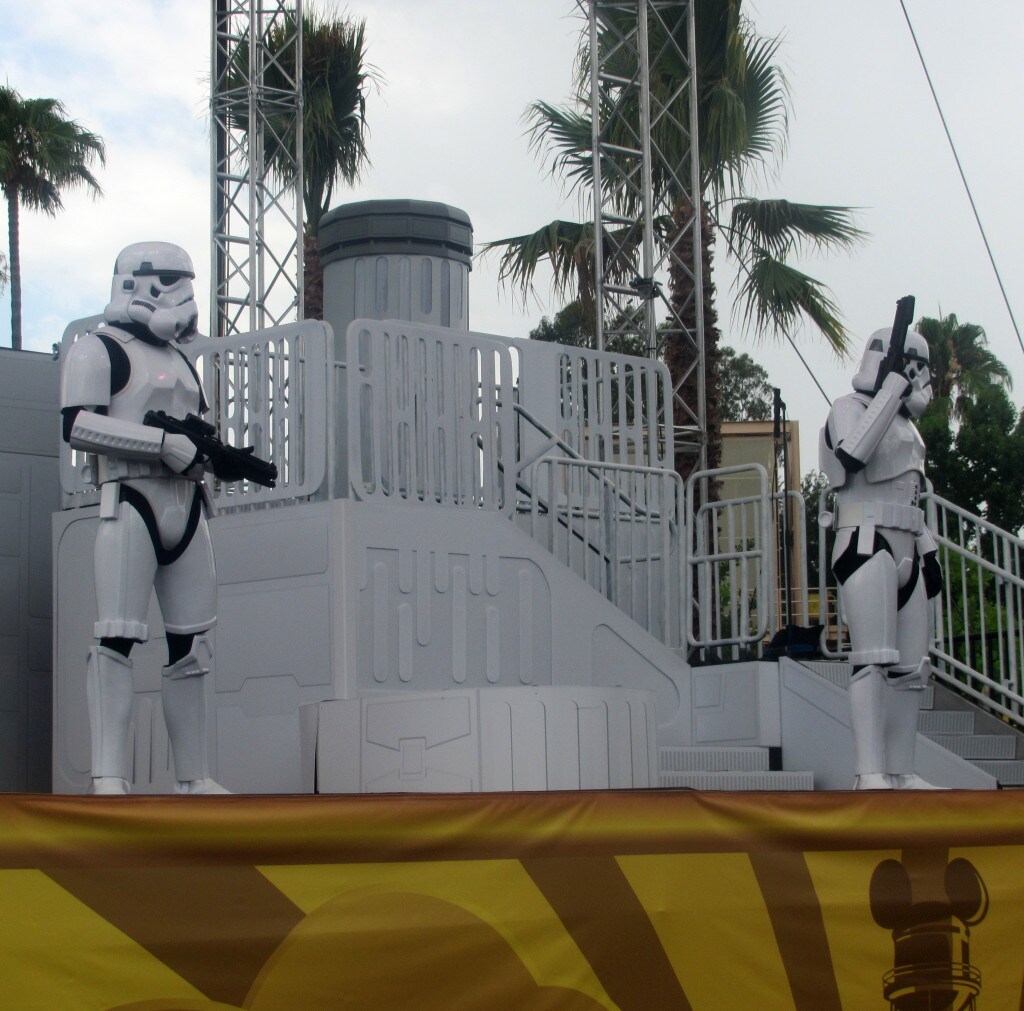 8. Enjoy some stormtrooper standup.
I like to imagine stormtroopers have a lot of free time on their hands to develop comedy routines, and Star Wars Weekends strengthens this theory. You can watch stormtroopers crack jokes before the Stars of the Saga talk show and during appearances on the event stage. They have a particularly wonderful argument about how to pronounce Han's name.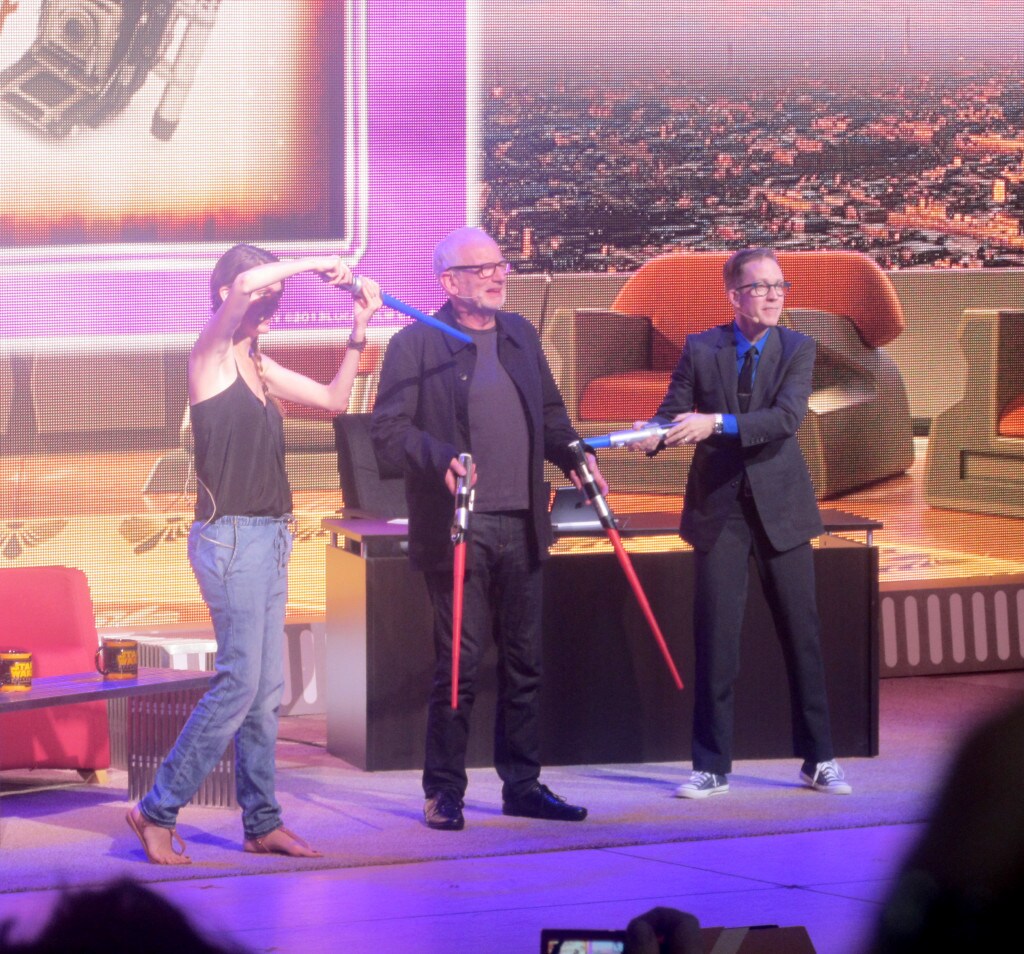 9. Go to shows and see special guests.
Conventions have panels, and Star Wars Weekends has shows. The celebrities visiting the park change from weekend to weekend. You can see the voice actors from Star Wars Rebels in the Star Wars Rebels show, and other celebrities appear in the Stars of the Saga show. I saw Amy Allen and Ian McDiarmid, and in one of my favorite Star Wars moments ever, heard McDiarmid tell the story of filming the opera house scene in Revenge of the Sith before watching the clip with everyone in the Theater of the Stars. Star Wars Weekends host James Arnold Taylor hosts those shows and then, each evening, he performs over 200 characters in Obi-Wan and Beyond.
Have you been to Star Wars Weekends before? Share your favorite memories from the event in the comments!
Amy Ratcliffe is a writer obsessed with all things Star Wars, Disney, and coffee. Follow her on Twitter at @amy_geek and keep up with all things geeky at her blog.