And they'll taste great with a little salt from Crait.
Porg fever has reached critical levels, fans can't get enough of the little stoic-faced critters from The Last Jedi. Porg fan art is porg-popping all over the Internet and it's time to give porgs a place at the table -- the dinner table.
Don't worry, these aren't as sad as they sound -- not made from actual porgs -- this meal just looks like everyone's favorite Ahch-To residents.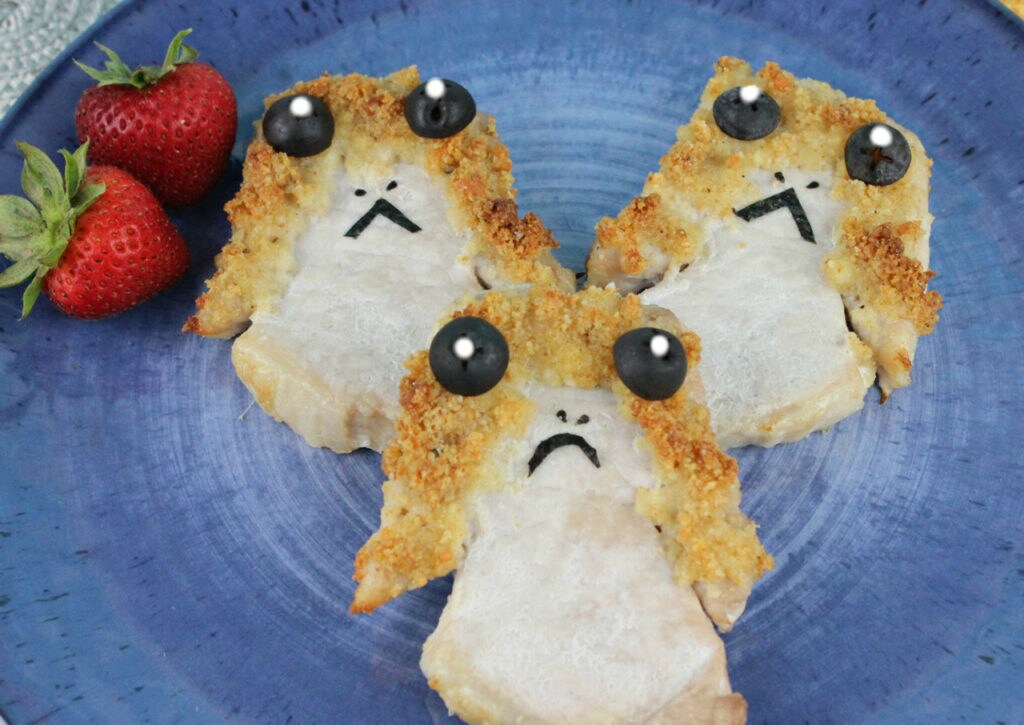 Porg Chops
What You'll Need:
Black olives
Nori (dried seaweed) sheets
Ingredients:
4 boneless pork cutlets
3 Tablespoons unsalted butter, melted
¼ cup breadcrumbs
2 Tablespoons Parmesan cheese
Salt and pepper
Step 1: Preheat the oven to 375 degrees. Prep a baking sheet by lining it with foil, then laying a wire rack on top.
Step 2: Using kitchen shears, make two cuts on the side of the chops to form the porg's arms. Place the chops onto the prepped baking sheet.
Step 3: Brush the chops with melted butter.
Step 4: Pour the remaining butter into a small bowl and mix together the breadcrumbs, Parmesan cheese, salt and pepper.
Step 5: Take the wet breadcrumb mixture and place around the top half of the chop and the wings.