Make the cutest donut this side of Endor.
National Donut Day is June 5 and what better way to celebrate than with Ewok donuts! Resembling the furry Endor natives, these donuts are adorable but also fiercely delicious. Using pre-made dough and easy three-ingredient icings, these sweet snacks come together faster than you can deactivate a shield generator.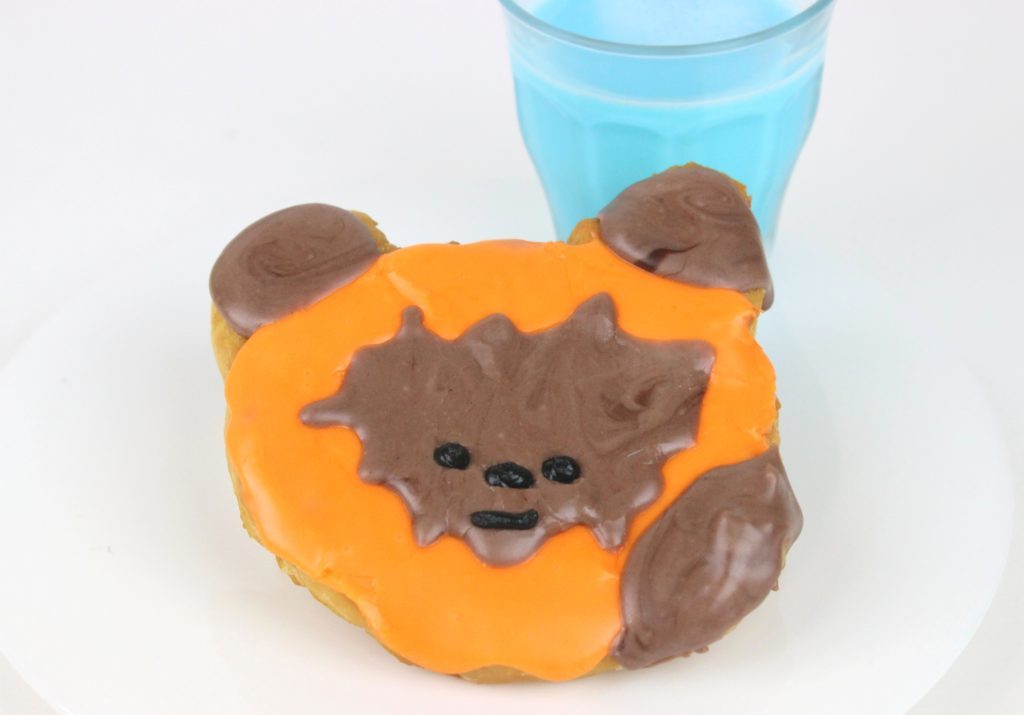 Ewok Donuts
(makes 8)
ingredients:
1 (16 oz) can biscuit dough
Oil for frying
Black food gel dye
Orange icing ingredients:
1 cup powdered sugar
1-2 tablespoons water
Orange food gel dye
Brown icing ingredients:
1 cup powdered sugar
1 teaspoon cocoa powder
1-2 tablespoons water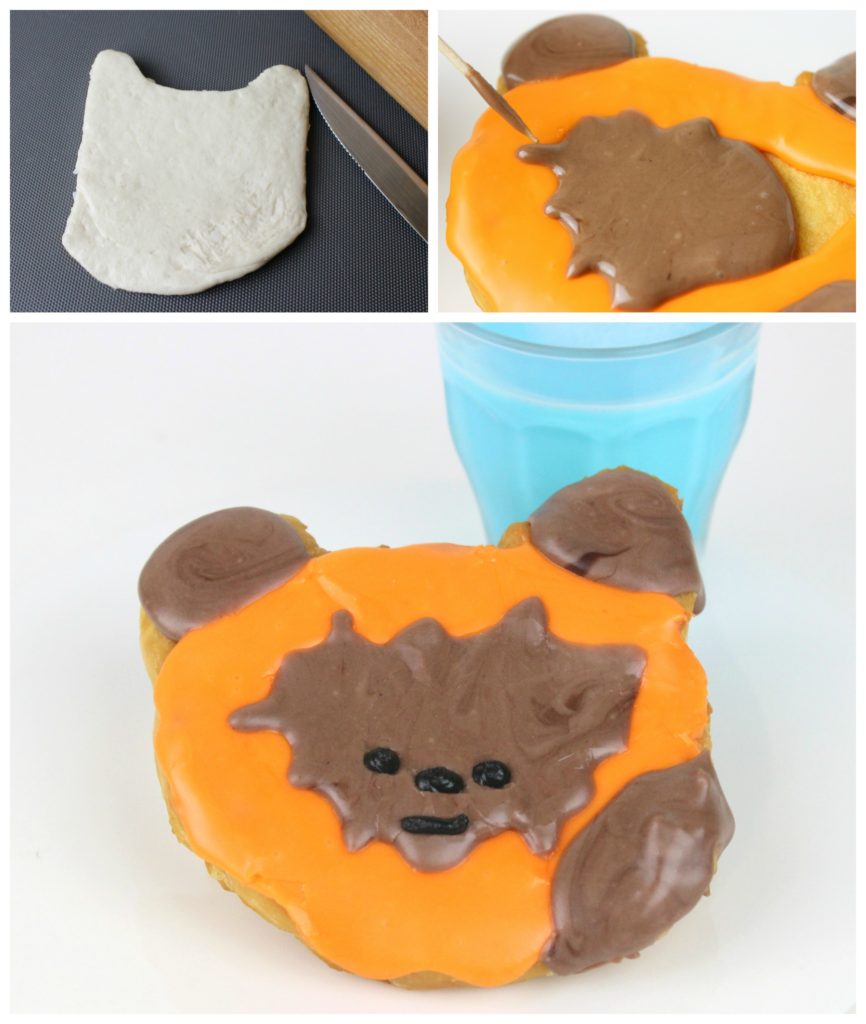 Directions:
1. Open the can of biscuits and roll them out, cutting them into 8 "bear-like" shapes.
2. Heat 3 inches of oil in a skillet over medium-high heat to about 350ºF.
3. Fry the donuts on both sides until golden brown. Let drain on a wire rack.
4. In a bowl, stir together the powdered sugar, water, and orange food gel dye. Stir until combined then spoon onto the donut to form the headdress, leaving a circle in the middle for the face.
5. In a separate bowl, stir together the powdered sugar, cocoa powder and water. Spoon the brown icing in onto the sides and top of the donut to form ears, then add icing to the center to form the face. Use a toothpick to add furry details.
6. Mix a spoonful of the brown icing with black food gel dye. Use that to create the eye, nose, and mouth details.
7. Once the icings have set the donuts are ready to serve.
Perfect for a bonfire celebration, you can definitely count on these treats as an ally in times of need and extreme hunger. Yub nub!
Jenn Fujikawa is a lifestyle and food writer. Follow her on Twitter at @justjenn and check her Instagram at @justjennrecipes and blog www.justjennrecipes.com for even more Star Wars food photos.