The Star Wars: Choose Your Destiny: A Han & Chewie Adventure artist provides a step-by-step tutorial on sketching our faithful co-pilot and favorite Wookiee.
Yesterday, artist Elsa Charretier taught us how to draw Han Solo right down to the smirk and the good blaster at his side.
Today, she returns to complete our training with Han's loyal friend and longtime co-pilot, the one and only Chewbacca!
Charretier recently illustrated the pair in a variety of fun encounters and fine messes in the new book recently released in celebration of Solo: A Star Wars Story — Choose Your Destiny: A Han & Chewie Adventure, with words by Cavan Scott. In the book, you get to help the duo decide how they'll handle the latest challenge endangering their mission. And soon, you can illustrate your very own adventures.
But first, learn how to draw our favorite walking carpet. Take it away, Elsa!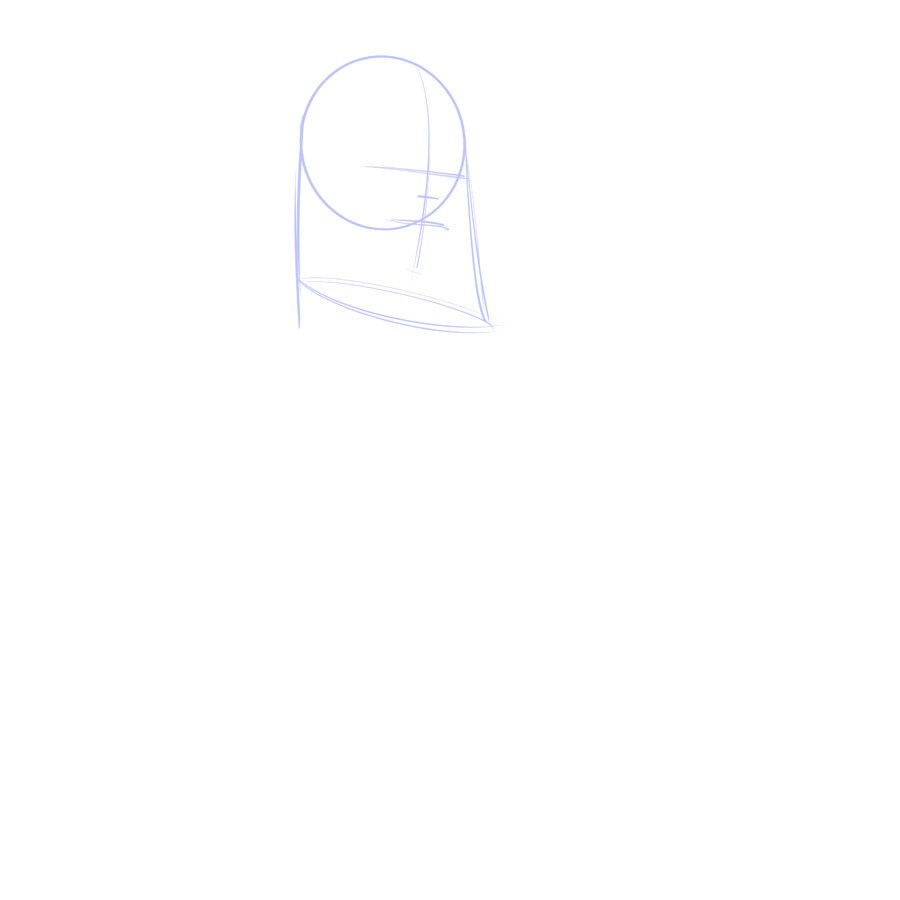 Step 1: Start out with a circle. From there, we'll draw guidelines on the face. Sketch a vertical line down the center; this will be the nose line. Add a horizontal line a little below the center of the circle; this will be our eye line.
Chewie's fur hides his chin and neck, so draw a large-bottomed cylinder that will connect directly to his shoulders.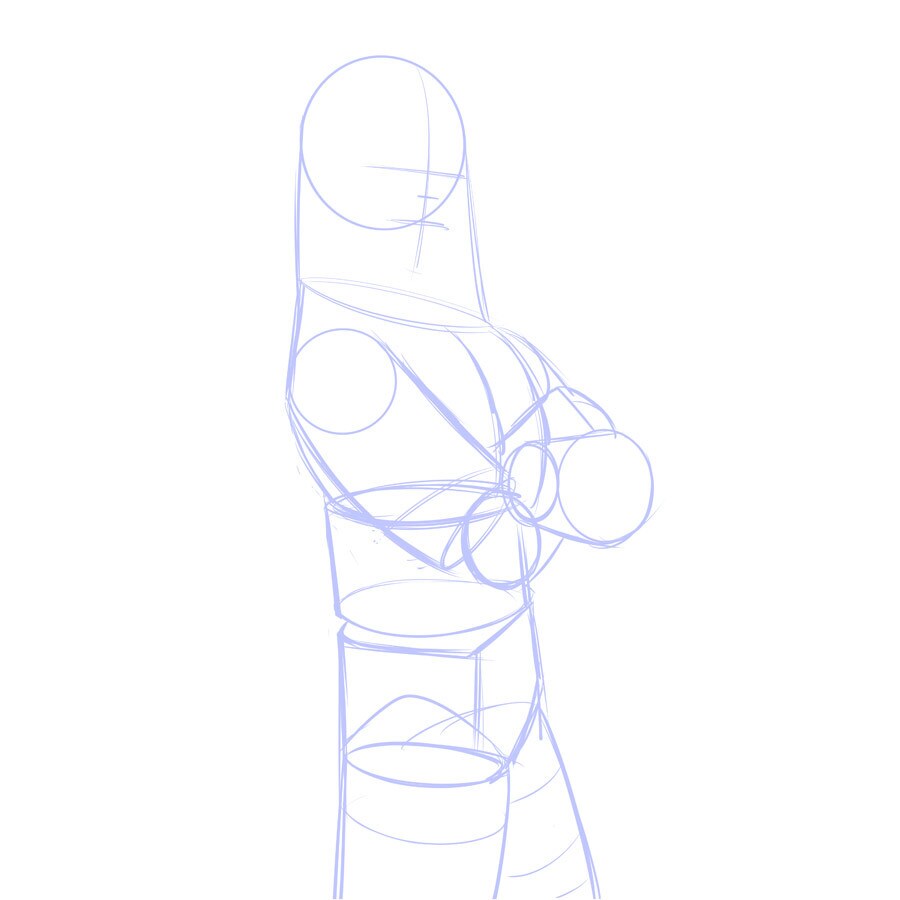 Step 2: Let's move on to Chewie's body. At this stage, think of every section of his anatomy as a cylinder. Arms, torso, and legs are all represented as tubes! Connect his arms to his torso, the torso to the core... all the way to the legs.
Step 3: Now would be a good time to add his bandolier!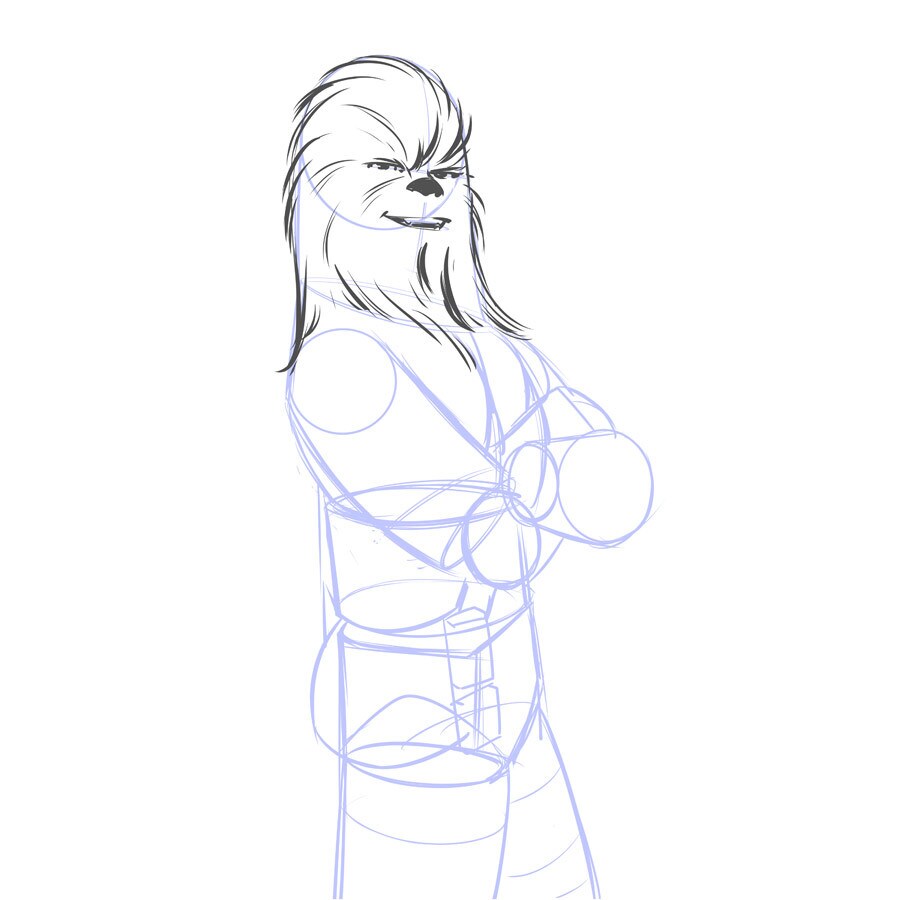 Step 4: Move on to inks. For a Wookiee, the approach is different than for drawing a regular human head. To define the shape of Chewbacca's head, add broad strokes from the inside of the face towards the outside in addition to a lighter outline.

Step 5: Using a similar approach, broad strokes will allow you to define shapes on the rest of the body.
Step 6: Add the details on his bandolier, and keep in mind that just like Han's jacket, it has folds. The bandolier is a little saggy, so a single large fold with give the impression that it's full and resting against Chewie's body.
Step 7: Finally add black areas for shadows, which will allow for more depth.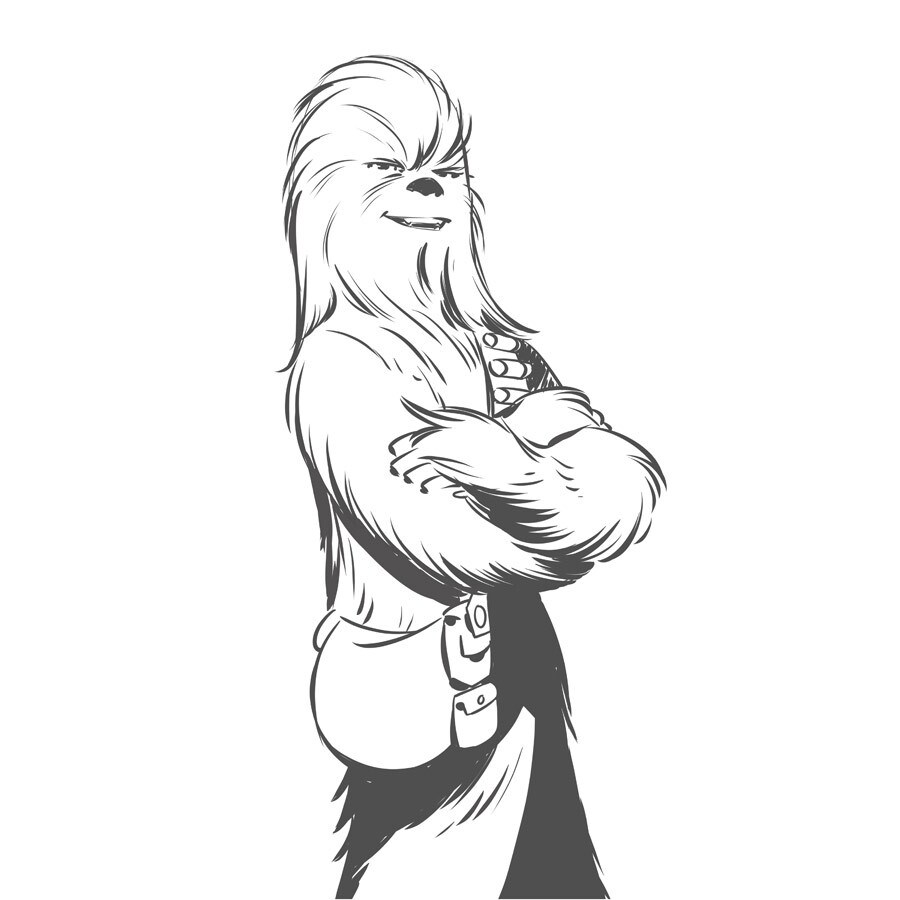 Step 8: Congratulations, you're done! Now you can draw Han and Chewie on whatever adventures you can imagine.
For more on Choose Your Destiny: A Han & Chewie Adventure, check out our interview with Cavan Scott and Elsa Charretier!
StarWars.com. All Star Wars, all the time.