Artist Joel Hustak reveals early illustrations and his process for the droidtastic compendium, out now.
Droids have been an integral part of Star Wars ever since a rebel princess, running out of options, trusted a beat-up but lovable and resourceful astromech with plans to a planet-destroying superweapon. Which is to say, they've been integral since our very first introduction to a galaxy far, far away. Star Wars: Droidography, an in-depth compendium on the mechanical beings of our favorite space opera, arrives today from HarperFestival; it's filled with enough original art of droids to fill a Jawa sandcrawler, as well as fun pop-up functionality, making it a rewarding read for fans of all ages. StarWars.com, in traditional Artoo fashion, downloaded some secret spreads and early sketches from the book, and caught up with Droidography artist Joel Hustak for commentary into his process, from illustrating the saga's original golden protocol droid to adapting Professor Huyang from Star Wars: The Clone Wars.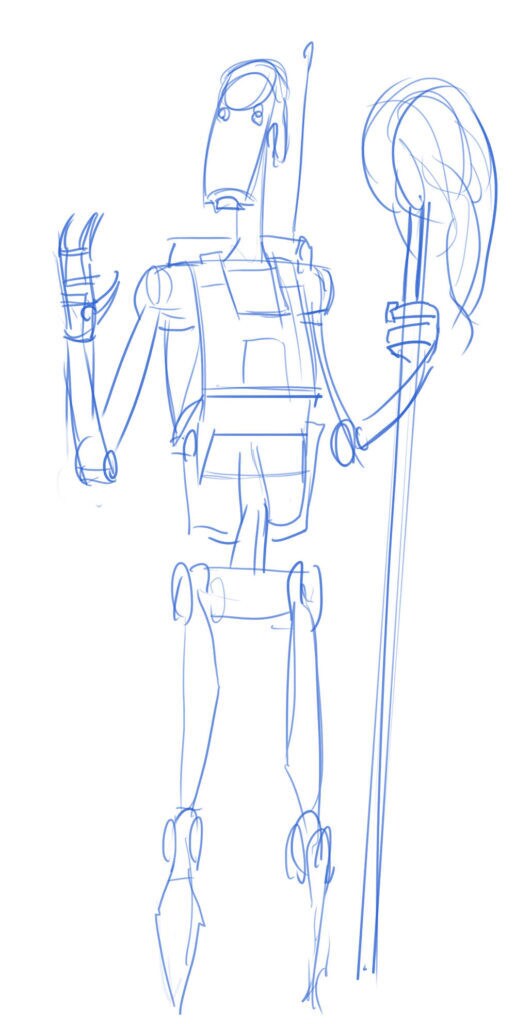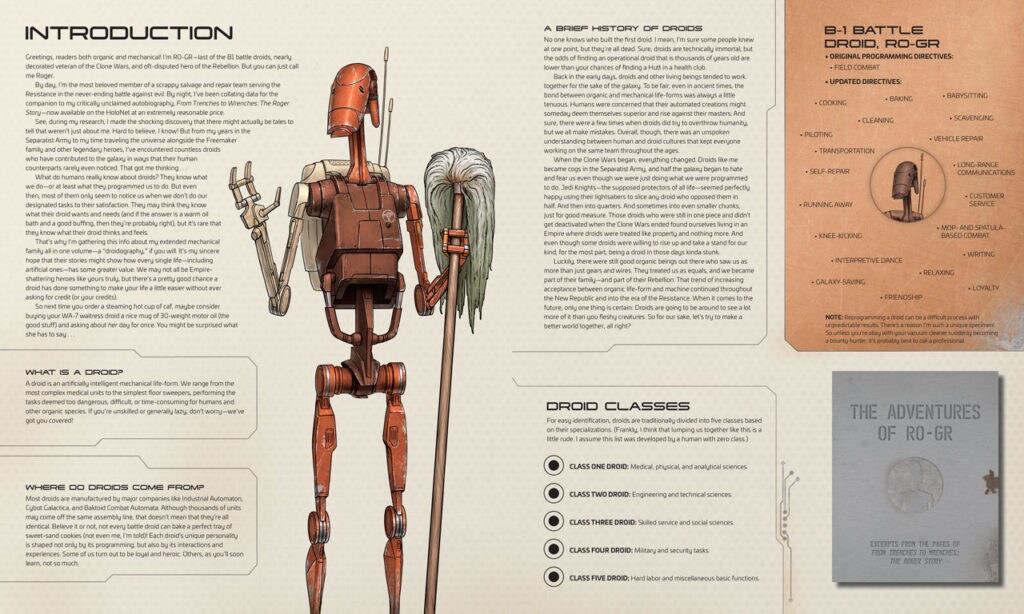 On adapting Roger from LEGO Star Wars: The Freemaker Adventures into a more real-world look:
"I found Roger to be pretty straightforward because I was able to use the battle droids from the prequel films as reference. I just tried to find exactly which version of battle droid he was consistent with and then figure out how the coloring would translate. There are little details that differ, like his arms and body are different, and he has a little insignia on his chest."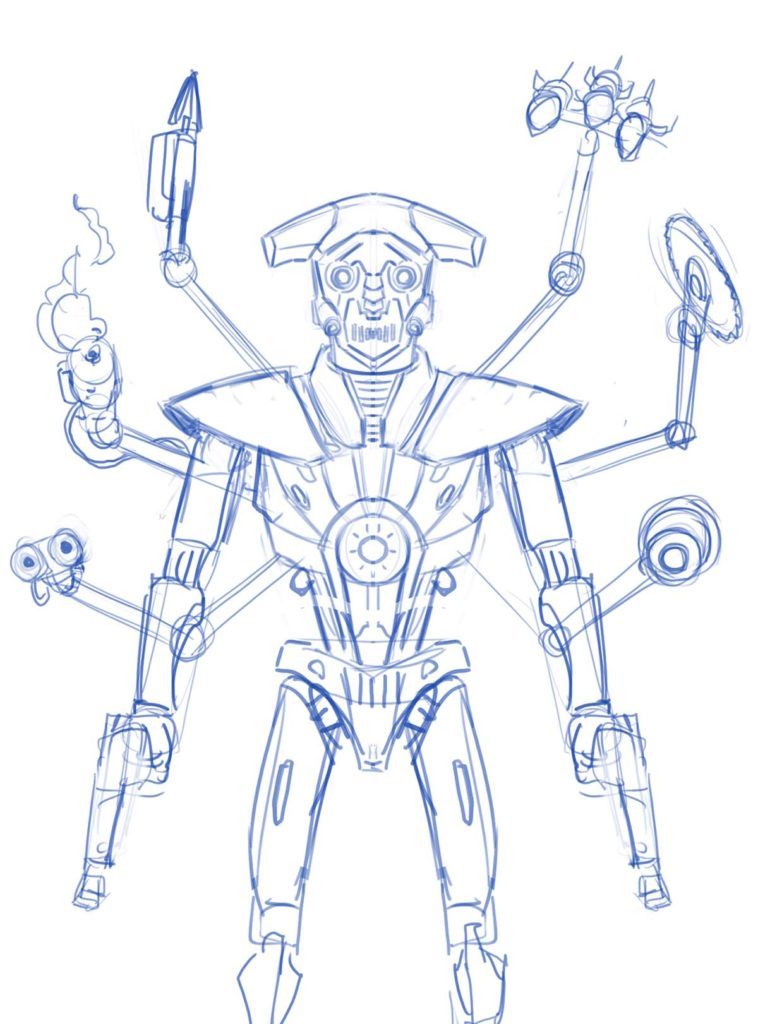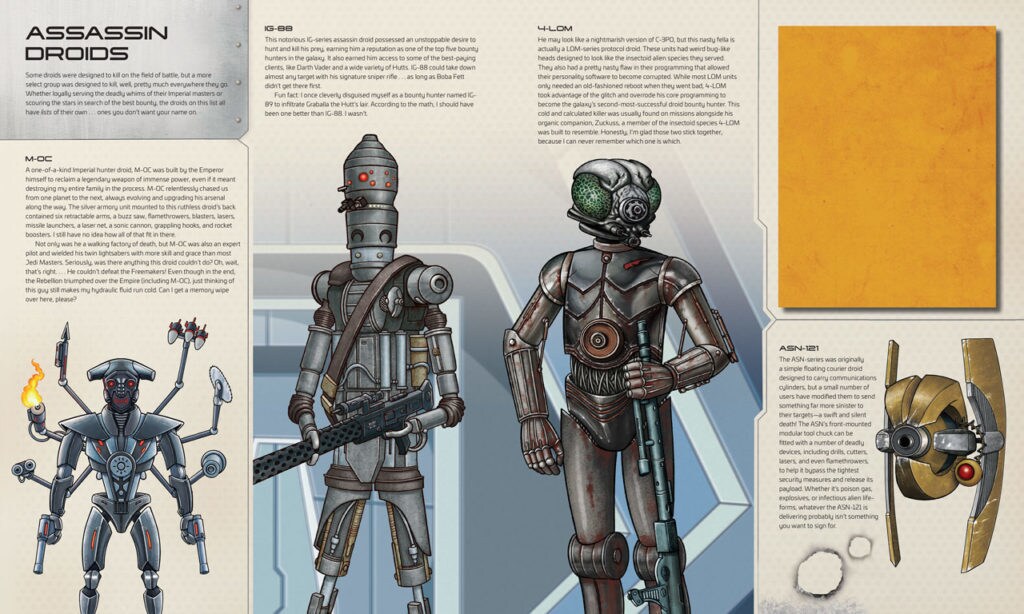 On the hurdles of illustrating LEGO Star Wars: The Freemaker Adventures' M-OC for Droidography:
"What was much more challenging was adapting M-OC, another Freemaker character. He's unique to the series and there was no other reference for him outside of the show. In my research, I think the closest thing I could find was a protocol droid but there were still major difference. In the series, M-OC has a typical cylindrical LEGO head with almost a t-shaped horizontal line at the top, so translating that was almost like coming up with something new. I wanted to mimic the LEGO [look] but also try to improvise on it a little bit, so it really presented a challenge."