The voice actor talks about the surprise appearance — and choice — of the beloved clone.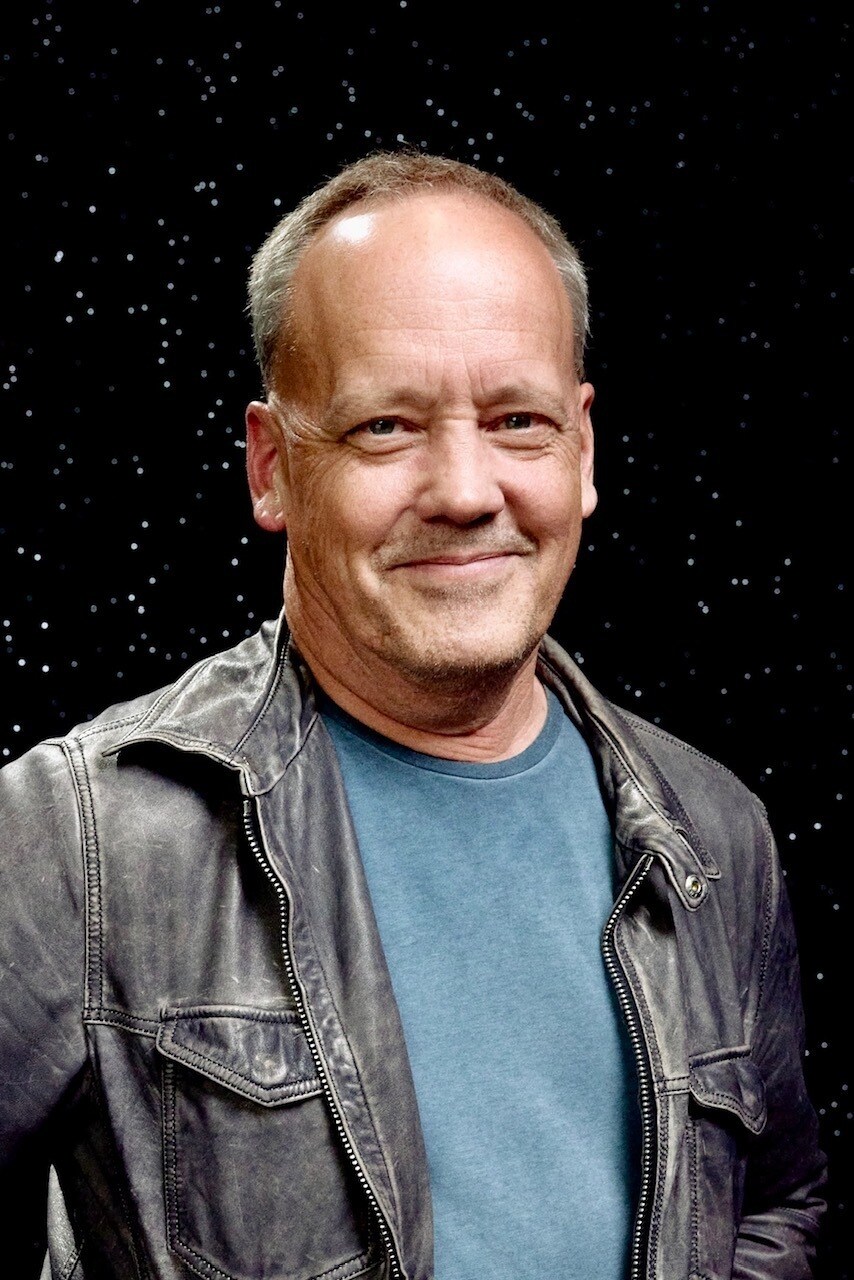 Spoiler warning: This article discusses details and plot points from the Star Wars: The Bad Batch episode "The Solitary Clone."
For fans of Star Wars: The Clone Wars, it was still a mystery. Commander Cody was one of the animated series' most popular heroes as Obi-Wan Kenobi's unofficial lieutenant, loyal and brave with a gift for strategy. We knew that he would involuntarily betray Kenobi in Star Wars: Revenge of the Sith, firing upon his friend with execution of Order 66. But his story after those tragic events remained to be told, leaving Cody's ultimate fate unknown. Until, finally, this season of Star Wars: The Bad Batch. 
The Disney+ animated series has surprisingly revealed Cody's role in the still young Empire in "The Solitary Clone." For Dee Bradley Baker, voice of Cody, the Bad Batch, and all clones, it was a welcome return and storytelling opportunity.
"Well, it's fascinating, isn't it? Cody's a beloved character," Baker tells StarWars.com. "We know since Order 66 played out, we've all seen that he was part of that horrible moment, and his place in that. But then you wonder what became of Obi-Wan's right-hand clone, what happened there. And so it turns out that he's still in with the Empire and he still thinks that this went the way it should — that they took out the bad guys and they're here to bring order and to make the world work, and they're a fighting force for good."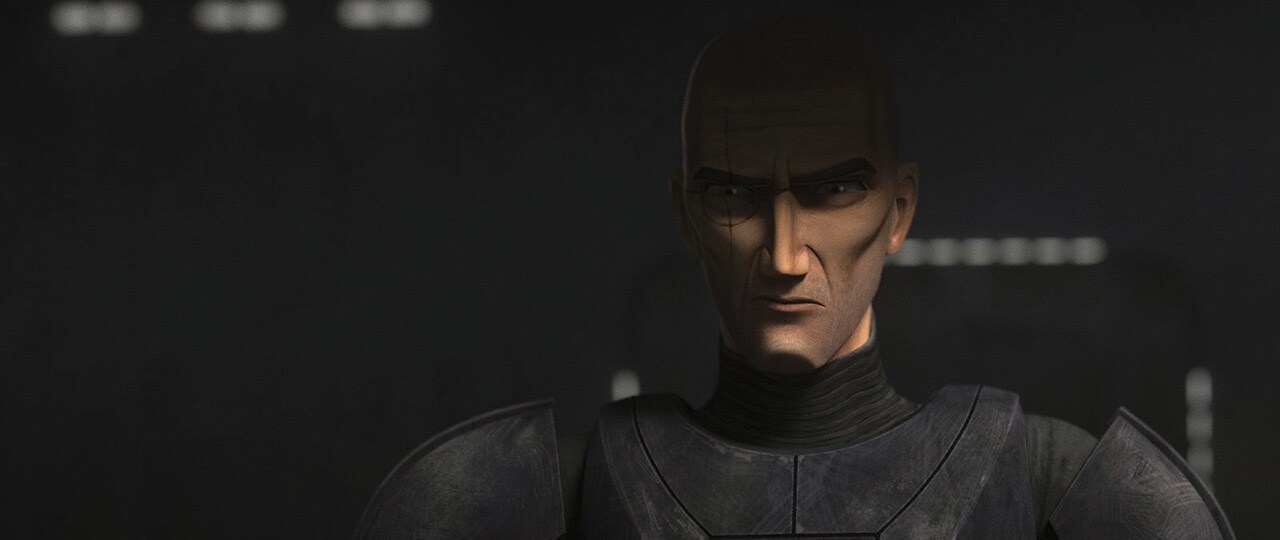 In "The Solitary Clone," Crosshair — formerly of the elite clone squad called the Bad Batch, who are now on the run from the Empire — is assigned to a rescue mission with Cody as commander. But early on, Cody confides to Crosshair that rumors abound that more and more clones are questioning the legitimacy of the Emperor's command. While Crosshair brands them traitors, it seems like Cody has his doubts too. When the mission ends, Cody brokers the release of the captive Imperial; but he refuses orders to execute the captor, who only wanted to protect her world from Imperial occupation. In the end, Crosshair pulls the trigger. But for Cody, it's a turning point.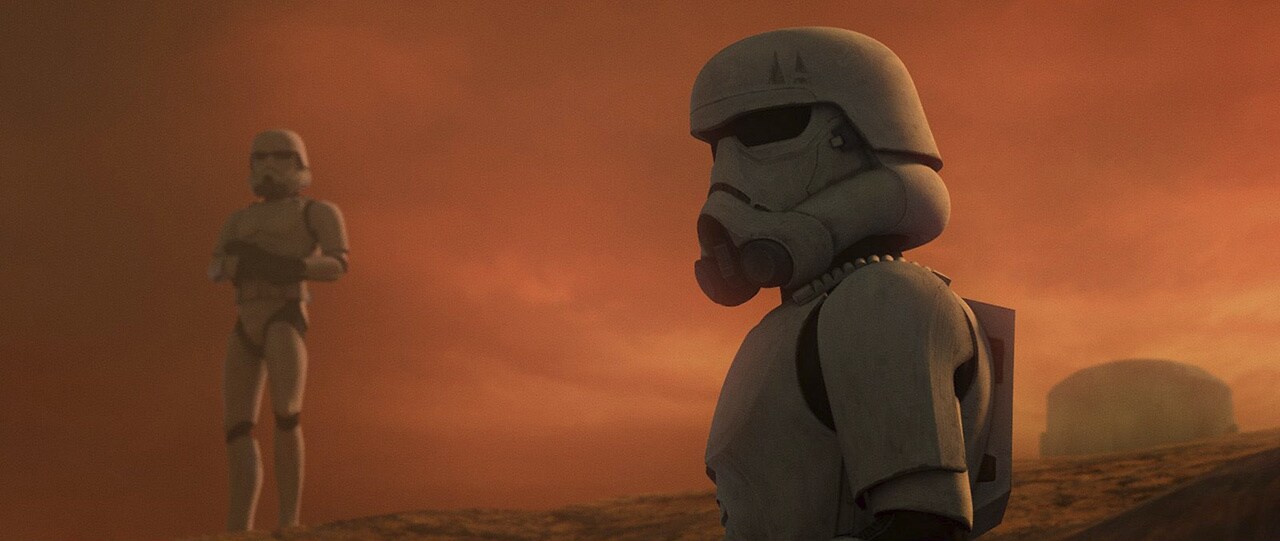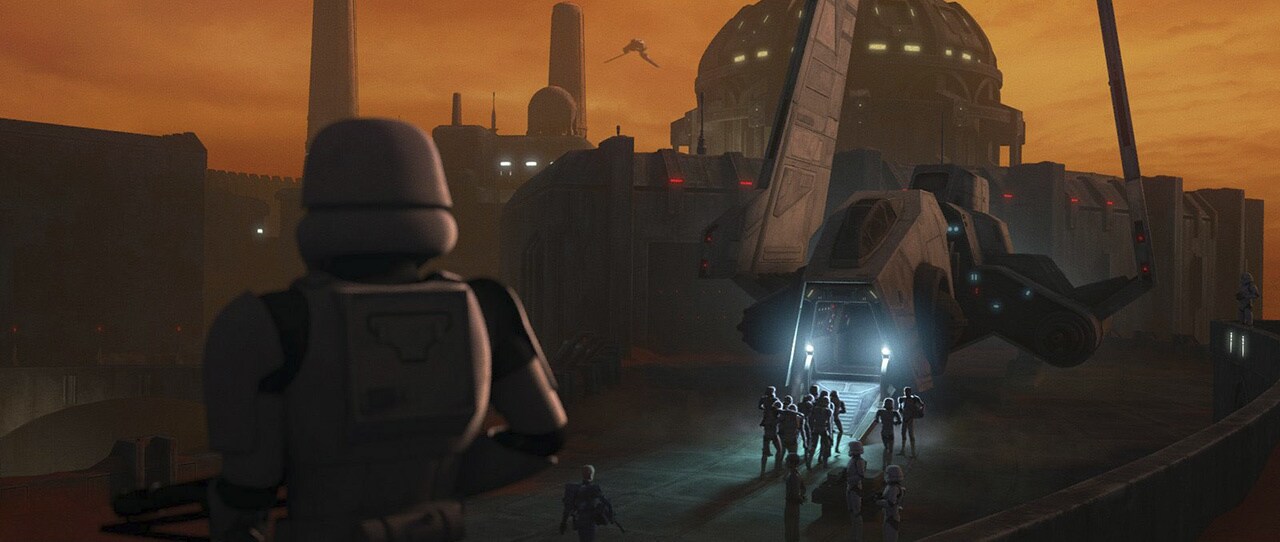 "He is faced with the reality on the ground of what's actually transpiring, of what's unfolding. Well, as the fans know, and I think love, about the clones, is that the clones exist in a moral universe. They know right and wrong and fair and unfair, just and unjust, and they want the best. And when they see it, they have the humanity and the intelligence to start to inspect the contrary of what may have always been said or believed. So here we have Cody, coming face-to-face now with the reality of what he has signed into, or what he stayed loyal to, as well as Crosshair," Baker says. "And so both of these guys are starting to see, very directly and movingly, what's up, in a way that cannot be denied, excused, or turned away from."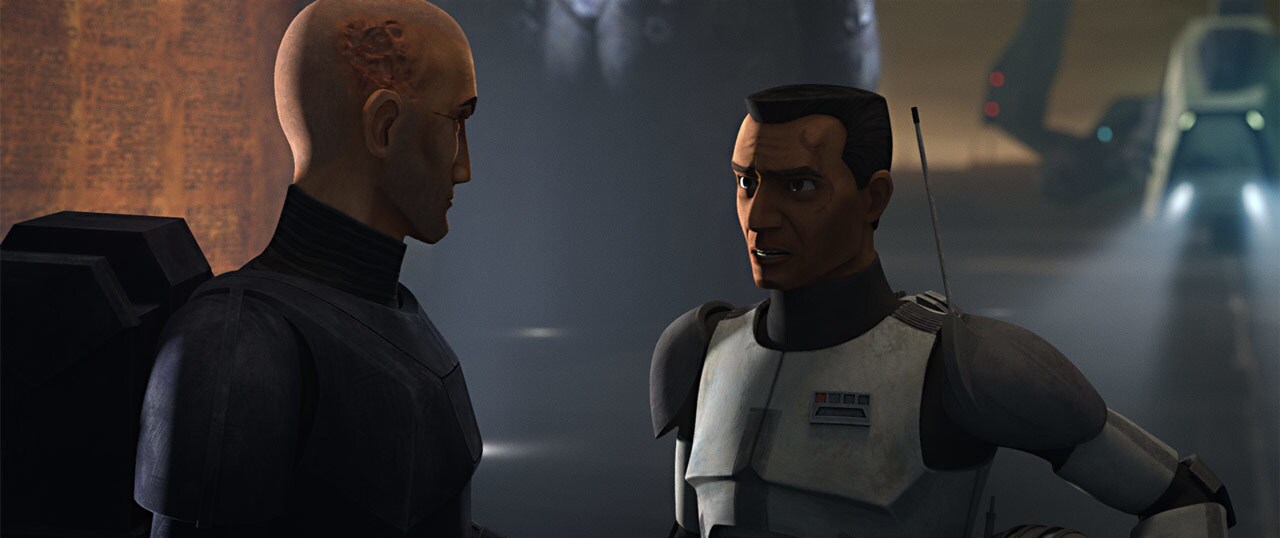 As the actor behind both Cody and Crosshair, Baker found "The Solitary Clone"'s examination of the characters to be thematically rich. He thinks fans will too. "It's a compelling and interesting story and it's one of the really interesting episodes I think that fans are going to love, in particular because they love Cody and they want more Cody. I know they do, 'cause they tell me. [Laughs.] They tell me at the conventions. They'll take a signed 8x10 of Cody, even though I haven't voiced Cody for quite a while. They still love him, and so here he comes. So let's see where that goes. It's pretty great."