It is pointless to resist the dark side deliciousness of these cookies. 
If you're looking to make something special the dads in your life on Father's Day, why not some cookies in the image of the most famous Star Wars Dad in the galaxy?
These classic "blossom" cookies have been given an update with a flavorful touch of cocoa and adding an homage to an iconic Sith Lord, and father of Luke and Leia.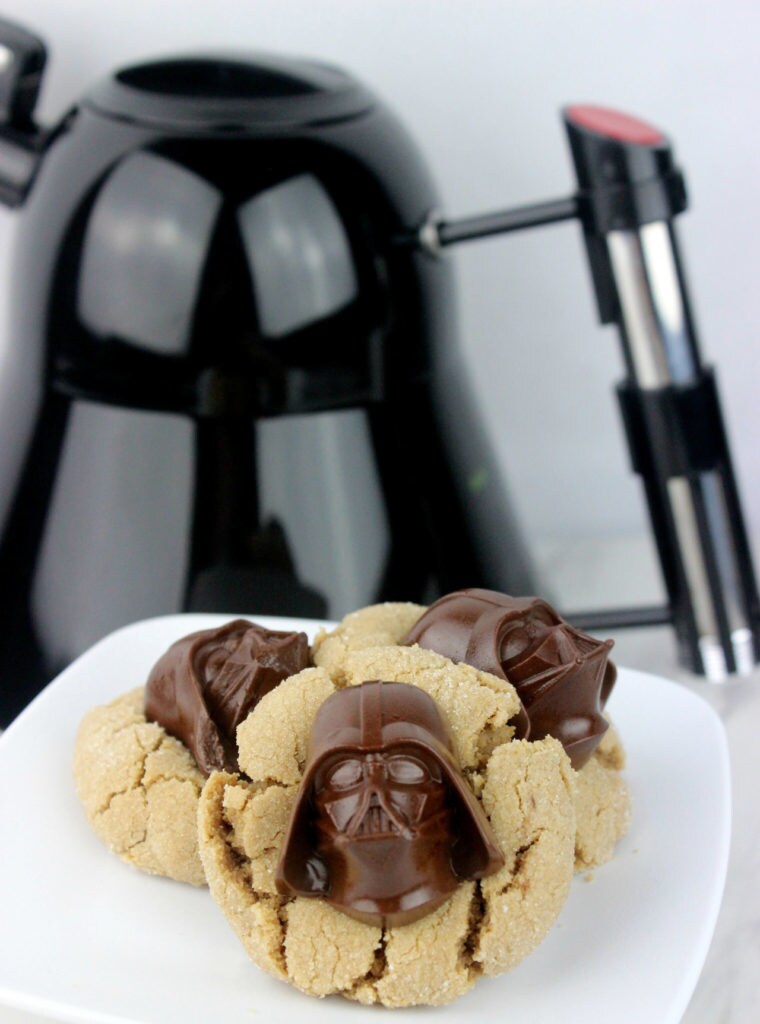 Peanut Butter Vader Blossom Cookies
You'll need: