Perfect for dads in any galaxy.
Father's Day can be complicated. One day you think your dad is a navigator on a spice freighter only to find out -- well, like I said, it's complicated.
To celebrate your own father, bake up a batch of TIE Advanced X1 starfighter cookie accessories. Made to look like a dapper necktie and inspired by Darth Vader's iconic experimental TIE fighter, these treats will prove worthy in both blasting rebel starfighters and hunger.
These stylish cookies are the tastiest ships in the Imperial Starfighter Corps and are sure to make you want to rule the galaxy with your dad this Father's Day.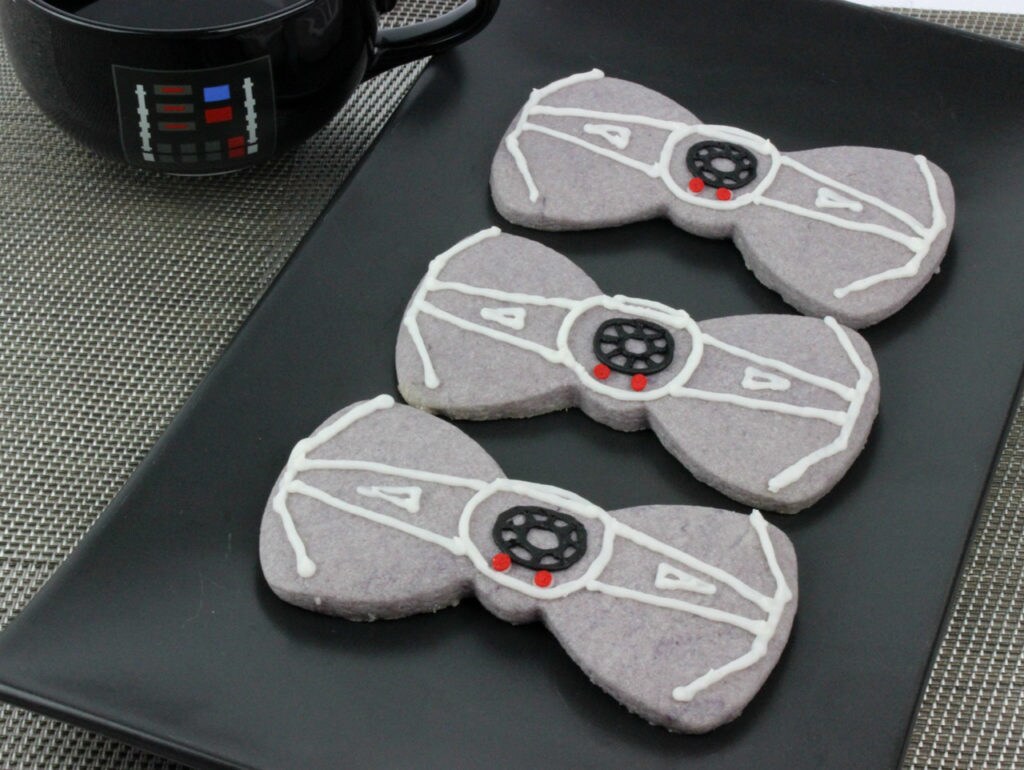 Darth Vader Bow TIE Cookies
What You'll Need: