Right when I got to Skywalker Ranch, I saw many of my friends from the Golden Gate Garrison from the 501st Legion! Star Wars has AMAZING fans and I am honored to know so many great men and women who donate their time via the 501st Legion and Rebel Legion. These fan organizations play a huge role in bringing Course of the Force to life! They bring smiles to so many faces.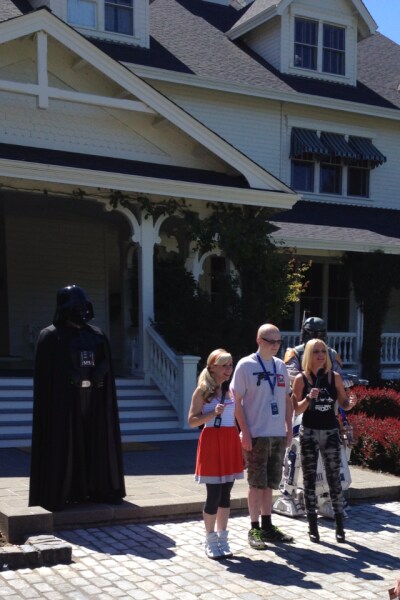 Here we are at the start and finish of today's relay in front of the Main House at Skywalker Ranch! This is where I got to meet EJ! He was there with the Make A Wish Foundation. Course of the Force is raising money for The Make A Wish Foundation to grant wishes! The Force was strong with EJ!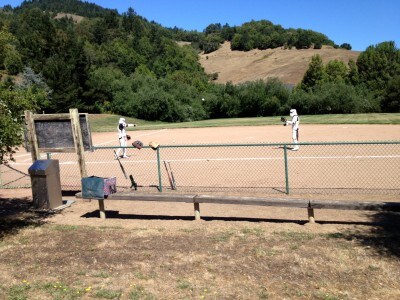 It's not everyday that you see Stormtroopers playing baseball...only at Skywalker Ranch!
My husband David gets to come of the road with me during Course of the Force! We had to get our annual photo with R2-D2. He is my favorite Star Wars character. R2-D2 is the official keeper of the Course of the Force lightsaber.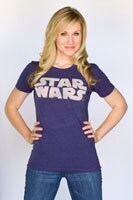 Ashley Eckstein is the voice of Ahsoka Tano on Star Wars: The Clone Wars and also the founder of Her Universe, the first merchandise line made exclusively for female Star Wars fans! You can follow Ashley on Facebook and Twitter.