StarWars.com previews this week's Star Wars comics and examines how Marvel's flagship series gets characters right.
Comic Book Galaxy explores Marvel's Star Wars comic book releases and provides a discussion point on the culture and climate of the Star Wars comic book universe.
This week brings Star Wars #24 and Poe Dameron #7, and both feature moments that are a pleasant reminder of the fun and excitement that Star Wars provides. Here goes nothing!
The Week That Was
While there were no new Star Wars comics last week, there are two significant books out today, both further developing different characters and eras. Shall we take a look? Punch it.
Top of the Stack: What's Out This Week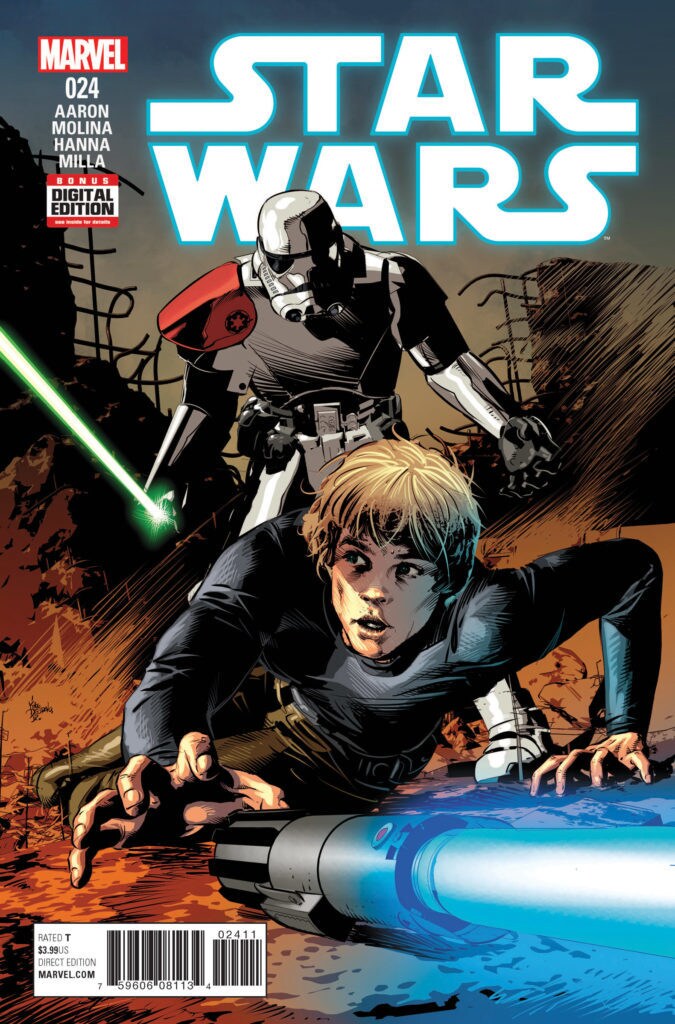 Star Wars #24

Han, Luke, Leia, Saina Solo, and their companions have captured an Imperial Star Destroyer, the Harbinger, and plan on using it to rescue the planet, Tureen VII. However, there's more to deal with than the usual Imperial entanglements, and that something more is Scar Squadron. Sergeant Kreel, lightsaber and all, is ready to decimate the skeleton crew of Rebels, and he's got his sites on the burgeoning young Jedi, Luke Skywalker. The showdown is a surprise for both combatants, and if you like surprises, just wait until you see the last page.