StarWars.com looks at highlights from Darth Vader #22, previews this week's comics, and examines how the Han Solo series is capturing our favorite smuggler.
Comic Book Galaxy explores Marvel's Star Wars comic book releases and provides a discussion point on the culture and climate of the Star Wars comic book universe.
It's Wednesday, and that can only mean one thing: new comics! As such, Comic Book Galaxy returns to look at everything happening in the comic-book world of Star Wars. This week, we run down the highlights of Darth Vader #22, jump to lightspeed for a preview of Han Solo #2 and Poe Dameron #4, and examine how Marvel's Han Solo #1 gave us a great Han Solo.
The Week That Was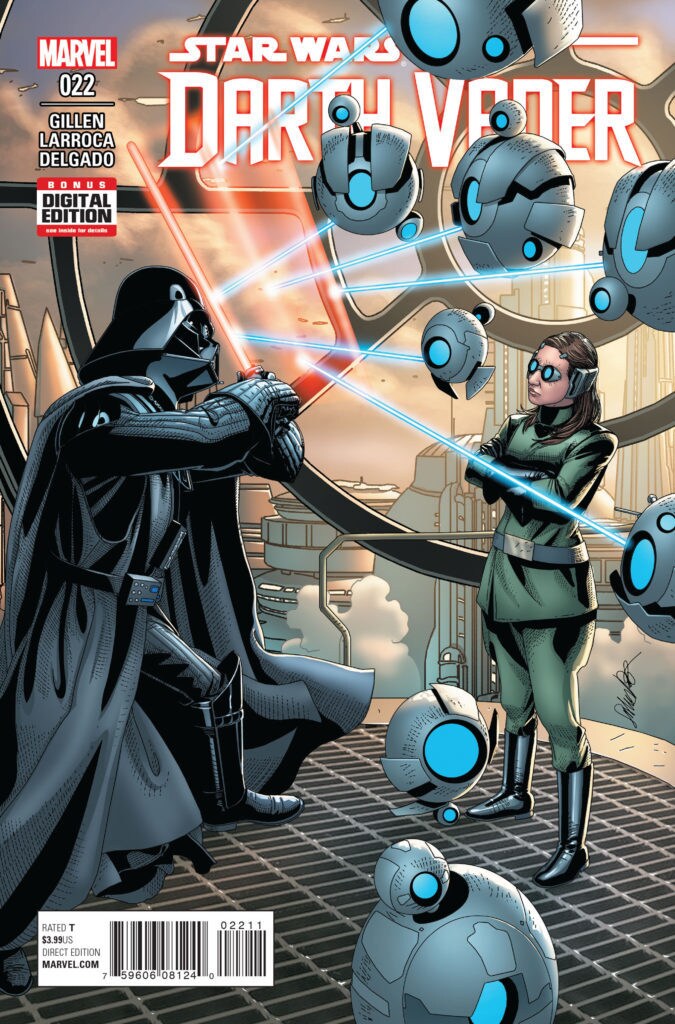 Highlights from Darth Vader #22

Darth Vader faces off with a cybernetic rancor on Dr. Cylo's flagship, and the fisticuffs did not disappoint! Despite some cunning modifications by the Voidgazer (including a Force choke preventative!), Vader perseveres, but not without breaking a sweat. It appears the javelin lightsaber move we've all imagined is the way to go.
Dr. Aphra turns the tables on Triple Zero, as she calls an audible and outsmarts the bloodthirsty droid via a technicality in Vader's orders. Much to his chagrin, he now has to help Aphra escape; she would have made a great lawyer. It's going to be interesting to see how long her escape from Vader will last. However, the Dark Lord has his own problems…
The final scene shows us the depths of Dr. Cylos' machinations, as the Voidgazer activates a weapon that releases gas aboard the Executor, with Grand General Tagge, Dr. Aphra, and the Emperor himself in serious jeopardy. Throw in the fact that Vader's TIE Advanced appears to have been blown up, and you've got all the makings of an incredible finale sure to be talked about for a very long time.
Top of the Stack: What's Out This Week