The future, always in motion, is becoming more visible.
A picture is worth a thousand words. It's been said very often. But the one above feels more like a thousand questions. Who is that standing beside the starship that resembles an A-Wing? Is she a Jedi? A friend to the Rebels? It's a safe bet bounty hunters continued offering their services after the collapse of the Empire.
In Marvel's Star Wars: Shattered Empire by Greg Rucka and Marco Checchetto, The First Order is still decades away, and it's safe to assume Luke, Han, and Leia have a lot on their plate after overthrowing the governing force that controlled the galaxy.
This illustration by Checchetto is perfect. Simple, spoiler free, and full of intrigue. Just the way comic book covers were meant to be.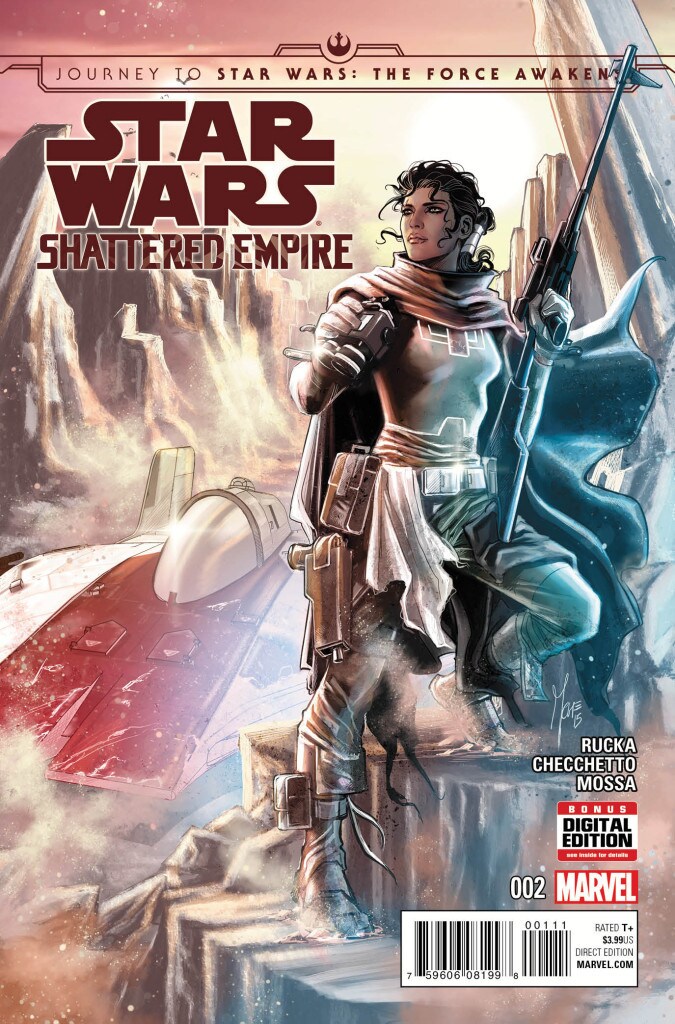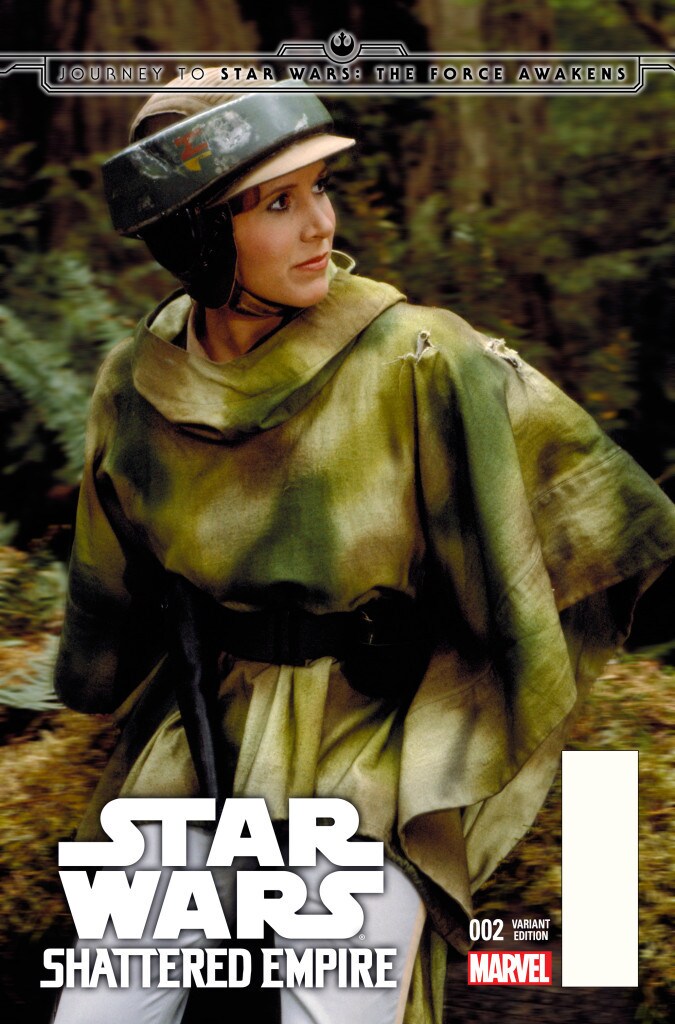 Stay tuned to StarWars.com and 
Marvel.com
 for more on 
Shattered Empire
 -- coming this September!
StarWars.com. All Star Wars, all the time.