The gifted artist and designer created some of the earliest concepts for our favorite Star Wars starships.
Even without his contributions to Star Wars, Colin Cantwell lived an amazing life. The supremely talented artist, whose career spanned from NASA, to iconic Star Wars designs, to his own sci-fi novels, passed away at home this weekend. He was 90.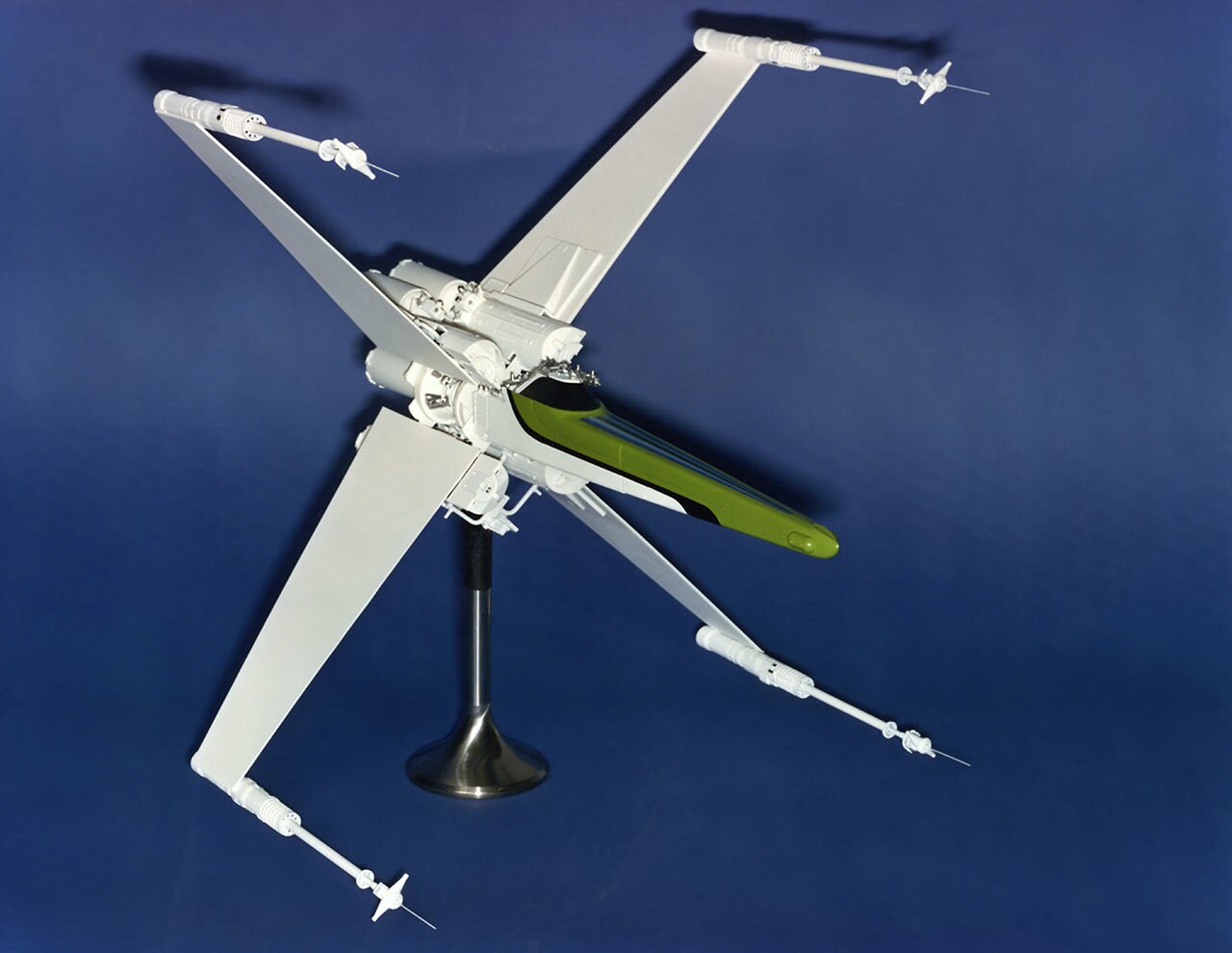 Cantwell began working with George Lucas in November 1974 -- likely only days ahead of concept artist Ralph McQuarrie -- on what would become Star Wars: A New Hope (1977). He was, quite possibly, the first employee hired on the Star Wars project. Coming from a varied design and space background, Cantwell was tasked with bringing Lucas' ideas for various ships to life. His staggering number of designs and prototype models essentially formed the visual Star Wars starship lexicon, and include the X-wing, Y-wing (the first approved design, according to The Making of Star Wars), TIE fighter, Star Destroyer, Death Star, landspeeder, sandcrawler, and blockade runner (a design originally intended for the Millennium Falcon). Notably, Cantwell's T-16 skyhopper model -- which was intended for a cut racing sequence on Tatooine not unlike the podrace sequence from Star Wars: The Phantom Menace -- actually ended up in A New Hope as the model Luke picks up and plays with while in his garage. While Cantwell didn't design the final saucer-shaped Millennium Falcon, his conical cockpit from the original blockade runner model did survive the transition to the final design.
Many of McQuarrie's early concept paintings were based on Cantwell's designs; art director Joe Johnston and others later refined Cantwell's work, adapting his creations to the specific needs of special effects filming. But it all started with Cantwell, who went beyond translating Lucas' ideas; indeed, he would often devise functionality with his designs, such as the X-wing's ability to open and close its wings. "Out in space it had to be able to draw its guns like in a Western, so that was the equivalent," he said.
"Colin's imagination and creativity were apparent from the get-go. He was there at the very beginning and the first one to design spaceships and prototypes for A New Hope. His artistry helped me build out the visual foundation for so many ships that are instantly recognizable today," Lucas said. "His talent was and remains evident for all to see."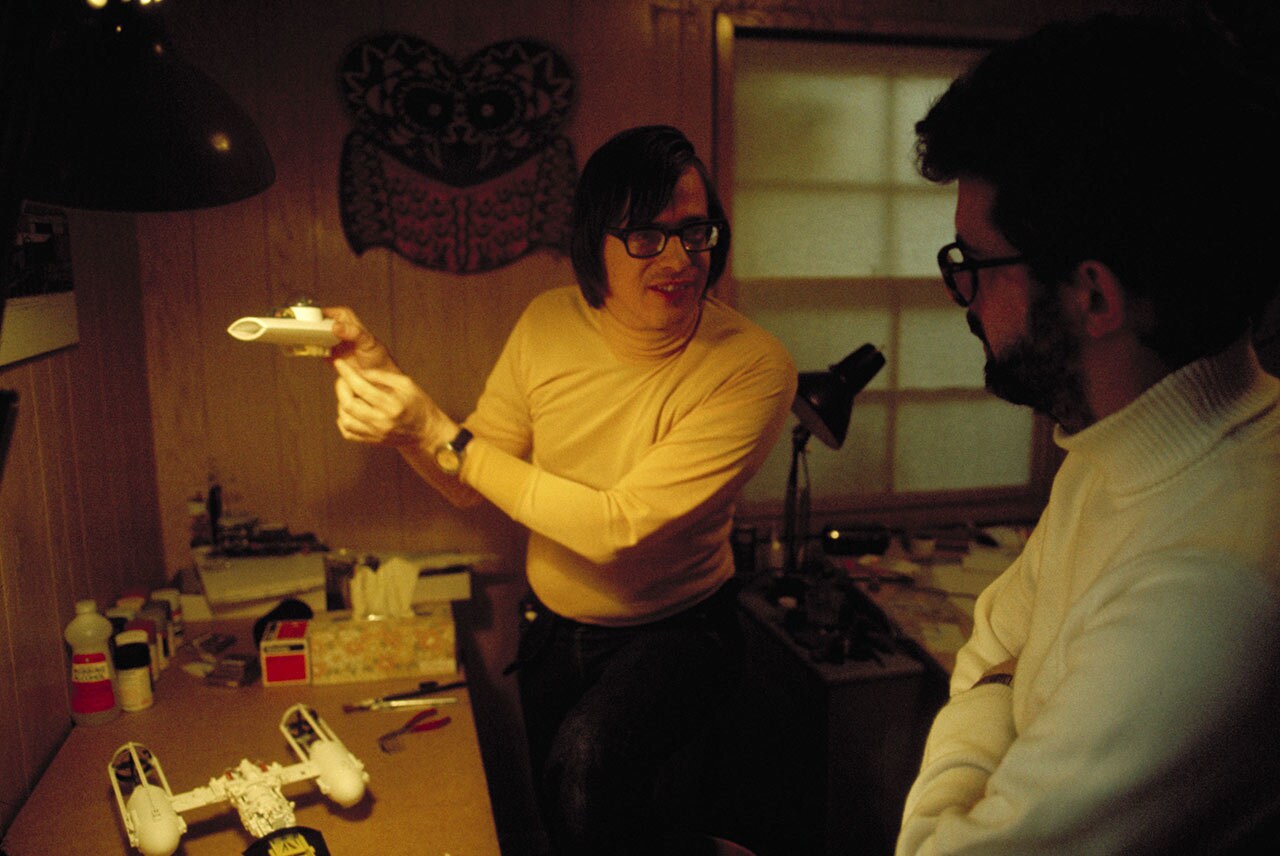 Born in 1932, Cantwell's interest in space began at a young age as he became a voracious reader on the subject. At UCLA, he majored in one of his other passions -- animation -- becoming the school's first graduate in that area of study. He would also earn a degree in architecture from the School of Architecture following a personal invitation from Frank Lloyd Wright, who was impressed with Cantwell's portfolio.
All of these interests would combine, leading to a stunning career journey. Cantwell's early work included a stint at NASA and the Jet Propulsion Laboratory, designing educational programs for the public, and he memorably played a role in the moon landing in 1969 -- relaying in-person updates from NASA to Walter Cronkite, who was covering the status of the mission live on television.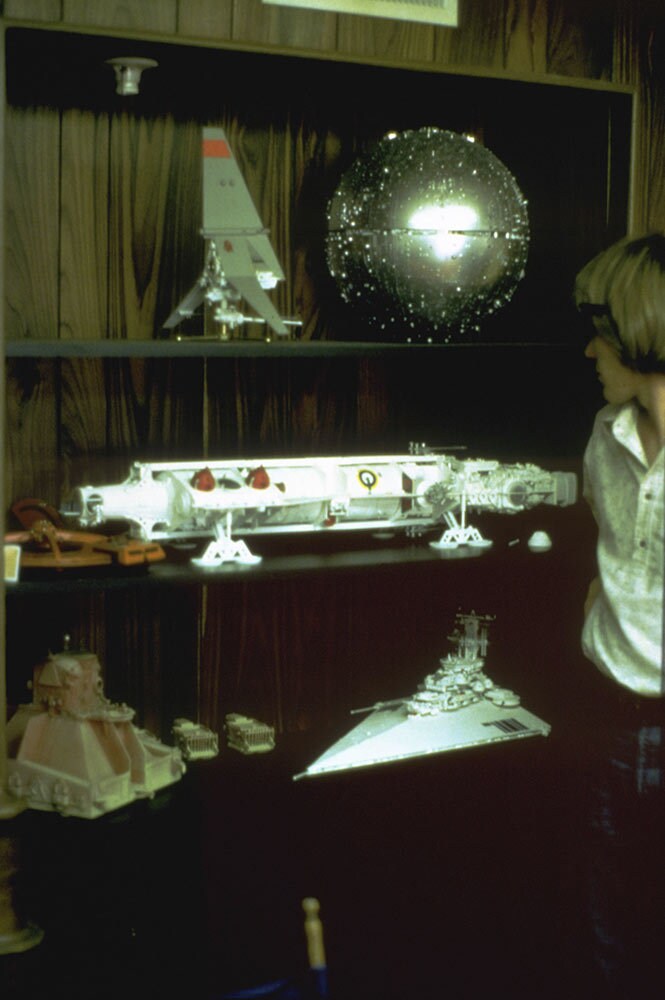 Breaking into the world of film, Cantwell was a creative force on Stanley Kubrick's iconic 2001: A Space Odyssey (1968), designing its innovative space sequences. His other credits in movies and television include Close Encounters of the Third Kind (1977), Buck Rogers in the 25th Century (1979), and War Games (1983), the latter of which led to his programming of software that took Hewlett Packard monitors from a display of just a few colors to 5,000.
Cantwell eventually told his own sci-fi stories with CoreFires 1 and Core Fires 2, novels released in 2016 and 2018, respectively. "This is a labor of love some 25 years in the making and I am so happy to finally have it see the light of day," he said.
Cantwell is survived by his partner, Sierra Dall.
Leaving behind a powerful legacy, Cantwell blended art, science, and design in ways that impacted not just Star Wars, but the world around him. Thank you, Colin, for sharing your creative spirit with us.

Site tags: #StarWarsBlog