Plus, Yak Face strikes back!
He may have been a slimy piece of worm-ridden filth, but Jabba had good taste in desert yachts. And Hasbro wants to bring our favorite Tatooine gangster's most iconic ride to life.
Hasbro's HasLab -- an innovative new platform bringing big ideas and niche products to life -- is currently on a mission to produce the Khetanna, or Jabba's Sail Barge, as part of the vaunted 3.75-inch Vintage Collection. Available only to consumers who have become backers of the project, the $499.99 masterpiece will measure 4-feet-long and be the largest Hasbro Star Wars product ever created -- if HasLab meets its 5,000 pre-order goal by April 3 and it's put into production.
Today, StarWars.com is excited to reveal the first photos of Hasbro's fully-painted prototype of Jabba's Sail Barge. The attention to detail is truly stunning -- from the weathered browns on the facade to the aged chrome piping that lines walls inside the vessel -- requiring more than 200 hours and 50 paint colors. Plus, two words: Yak Face. The fan-favorite is back in 3.75-inch form, and comes to HasLab backers with Jabba's Sail Barge in an exclusive Power of the Force cardback, complete with collector's coin, paying homage to the figure's original 1985 release. Check out all the new images below, along with a video of the painting process that would impress Jabba himself.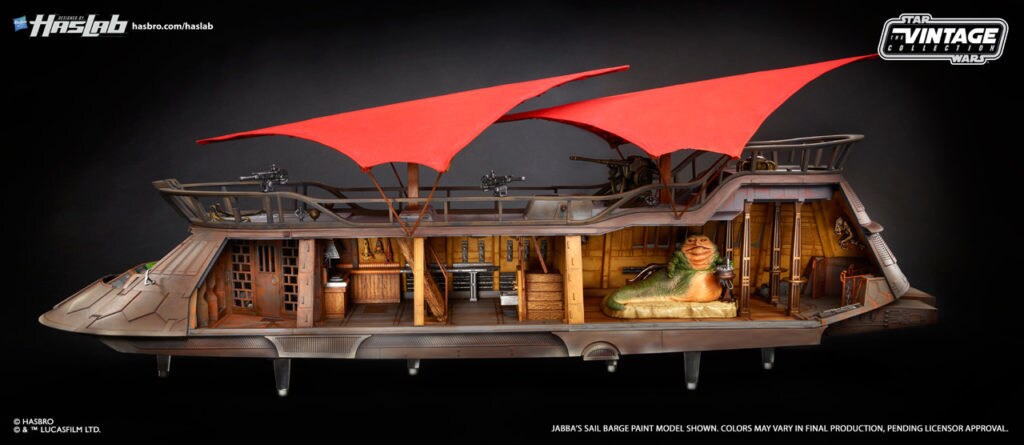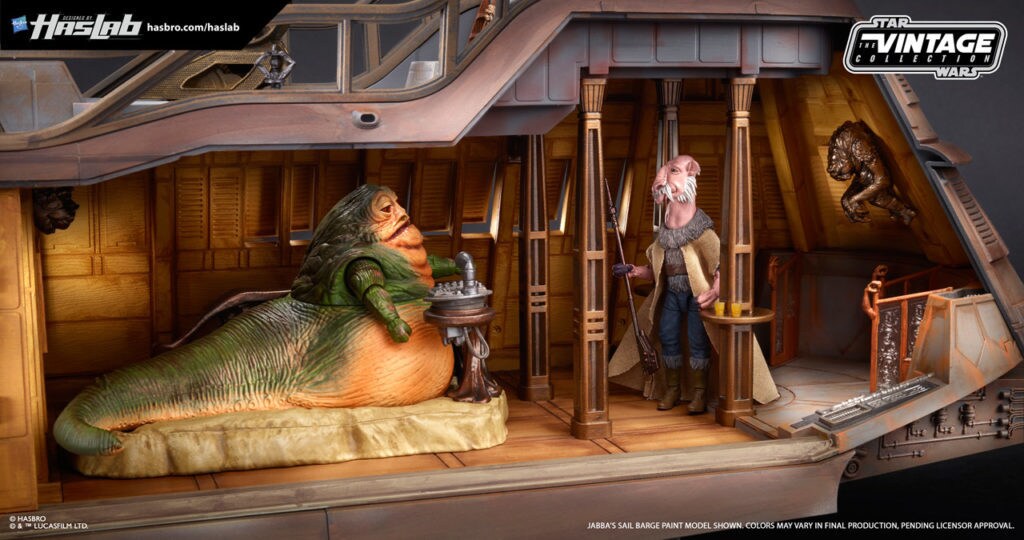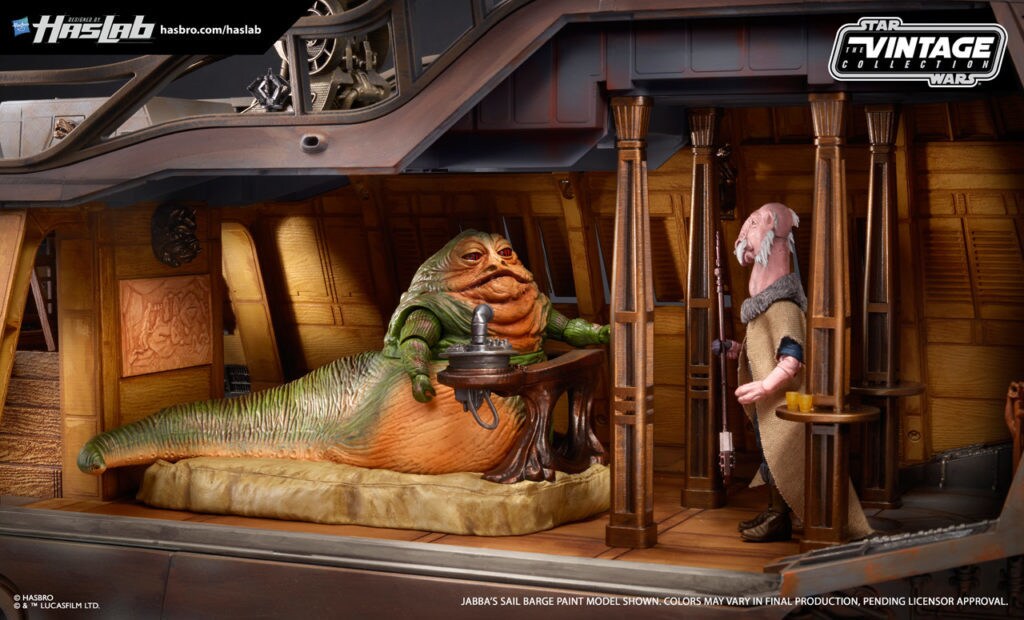 https://twitter.com/starwars/status/976474220463968256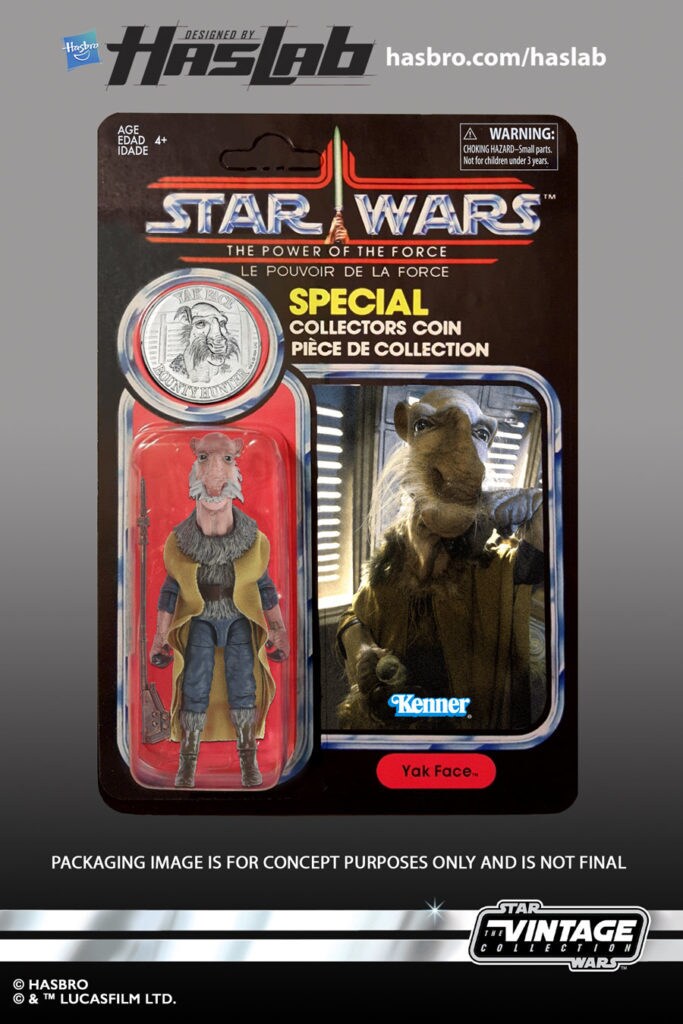 Visit HasLab for more on Jabba's Sail Barge, and remember — Hasbro will stop accepting backers on April 3. So punch it!
StarWars.com. All Star Wars, all the time.