Learn the design secrets of Marcus Speedstar's racer and more!
Star Wars Resistance is here! The animated series follows Kazuda "Kaz" Xiono, a young pilot recruited by the Resistance and tasked with a top-secret mission to spy on the growing threat of the First Order. Visit StarWars.com following each episode for "Bucket's List Extra," an expansion of our weekly fun-facts video series Bucket's List. In this installment, we look at "The Platform Classic."
Bucket's List Extra - "The Platform Classic"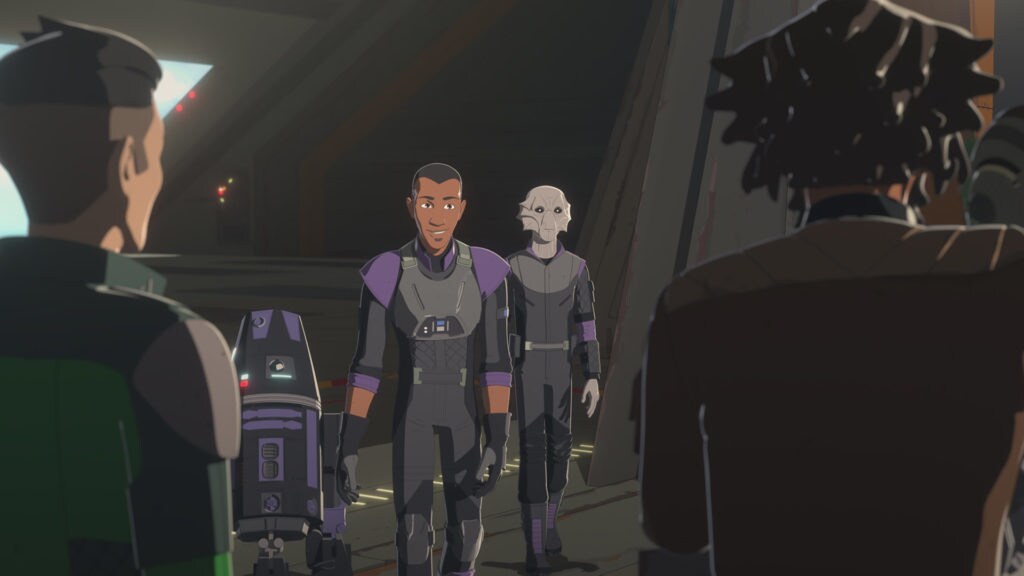 1. Going somewhere, Solo?
In the earliest idea for this episode, the plot centered on Han Solo coming to visit the platform, but this soon changed to having it be someone important to Yeager's past, as a spotlight of his character.
2. Origins of the Five Sabers.
Captain Doza identifies Marcus Speedstar as a "three-time winner of the Five Sabers." The Five Sabers is a competition first mentioned in the 2016 novel Bloodline by Claudia Gray.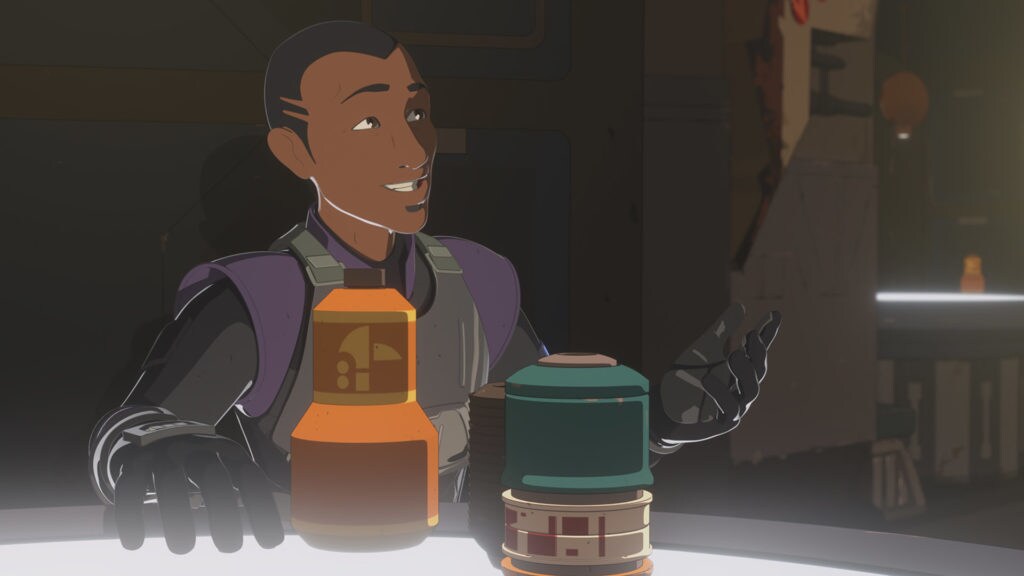 3. A new challenger, almost.
Earlier versions of this story had Griff personally challenge Marcus while at Aunt Z's, deepening his stake in the race, as well. As it turns out, all Griff really needed to worry about was whether his ejection seat was working.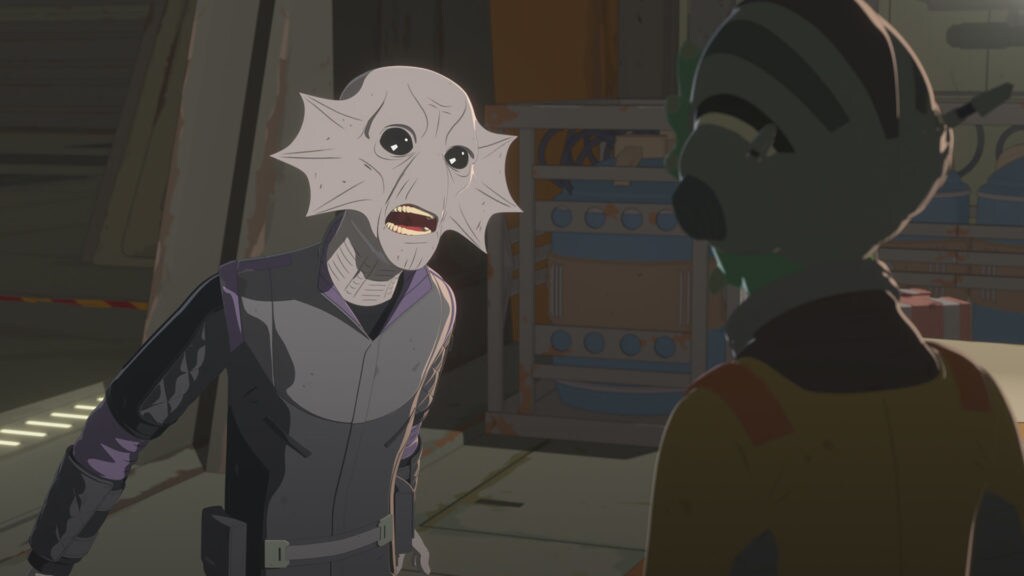 4. Those fins are functional.
Oplock, Marcus Speedstar's mechanic and friend, is a Mountain Nikto, thus speaking Cracek. Since he does not speak Basic, he was designed to have posable facial fins to help him emote.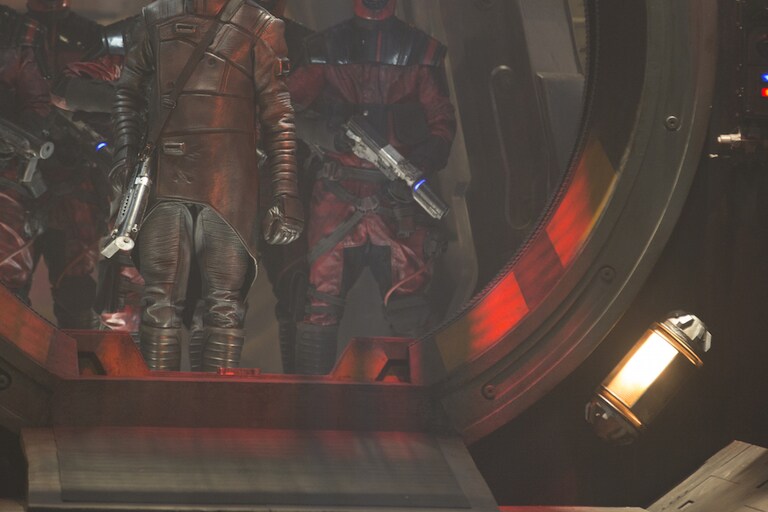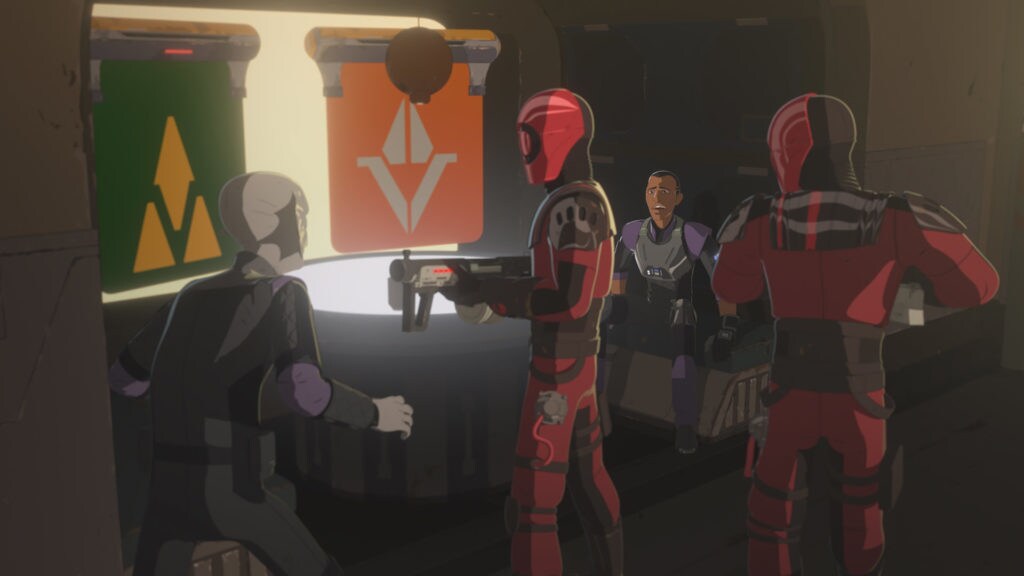 5. Welcome back, folks!
The Guavian Death Gang makes a return from their first appearance in Star Wars: The Force Awakens. Their inhuman vocal performances are once again handled by Matthew Wood and David Acord from Skywalker Sound. (Unfortunately for Marcus, there were no rathtars around.)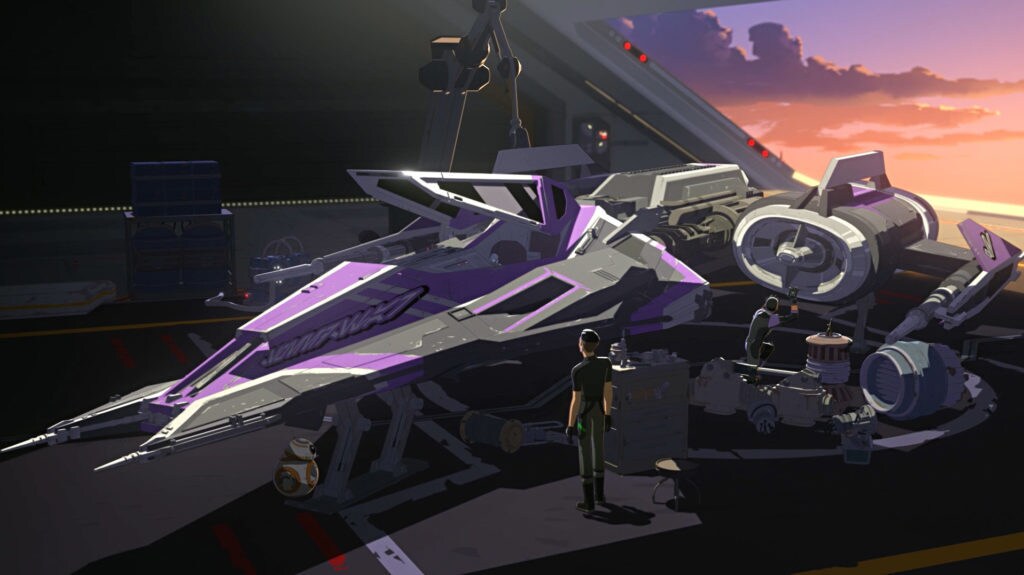 6. When you have a cool name, use it.
Marcus Speedstar's racer proudly has his racing name SPEEDSTAR written on Aurebesh along its nose, and the equivalent of the letter "S"on the wings and on his helmet. If its interior looks familiar, it's because it's a repurposed X-wing fighter cockpit.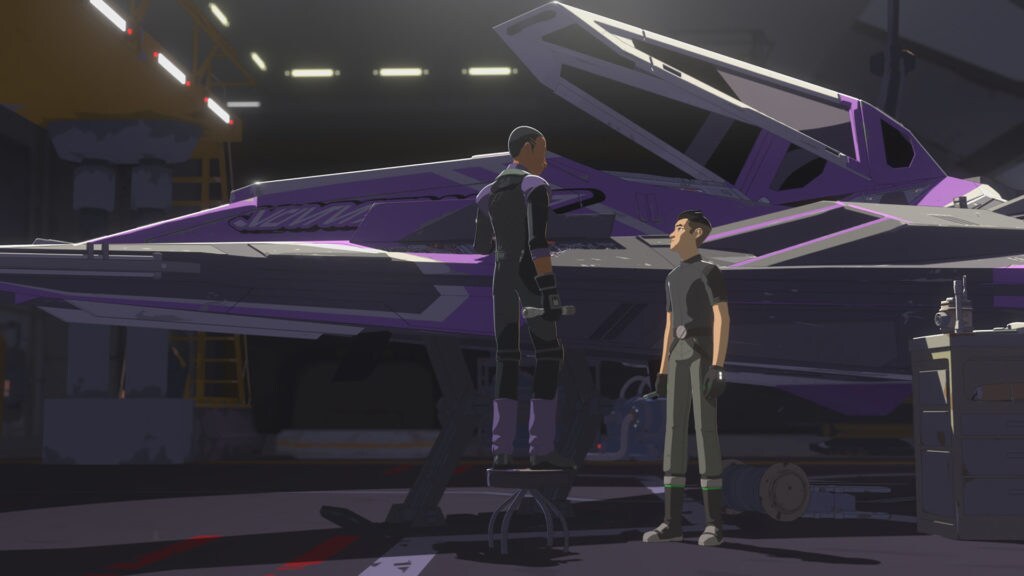 7. Only the best for Speedstar!
Since Marcus Speedstar is one of the most famous sky racers in the galaxy, everything about him, his ship, and his crew needed to feel extremely flashy and custom-made. The silhouette of Marcus's ship is roughly based off of an SR-71 Blackbird, but made from Y-wing-inspired forms, and the more aggressive feel of modern muscle cars. His unique helmet and outfit were meant to feel expensive and custom-made, as well, although a bit more worn than expected to reinforce the story point that he's fallen on harder times and needs to win this prize money.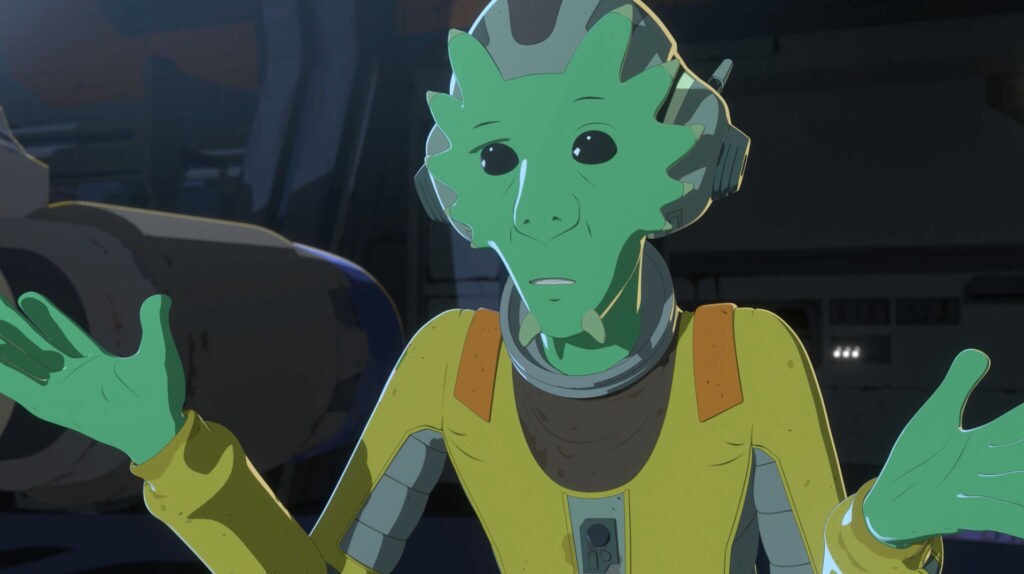 8. Heart-filled.
This episode reveals the Nikto species has more than one heart. Perhaps this is why they're often depicted as tough and hardy thugs (though Neeku, by comparison, is all heart).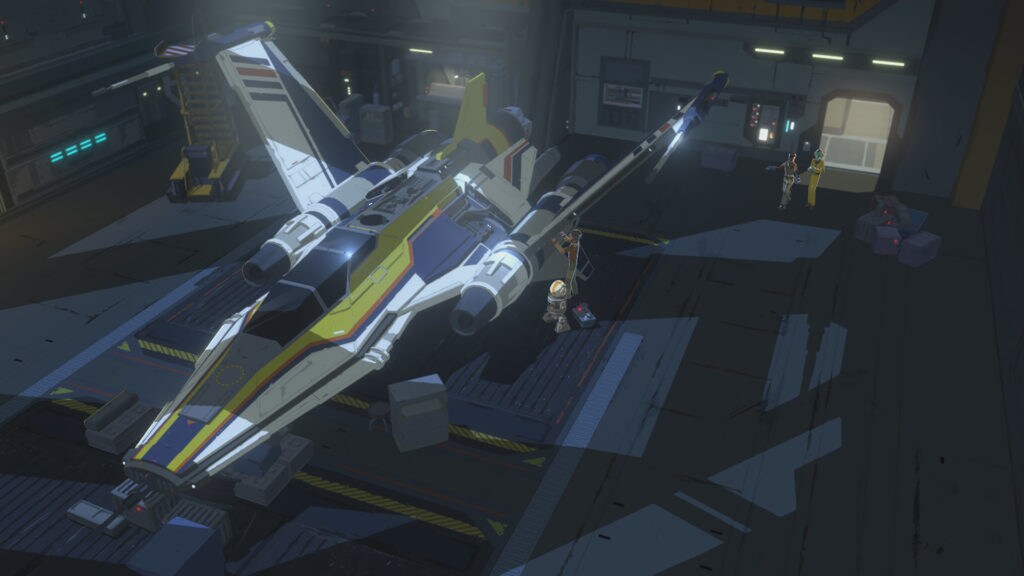 9. Where's Yeager?
Yeager's own personal garage, which houses his ship, is located in the corner of the Colossus -- right next to the hangar that it shares with his repair shop/garage. Convenient!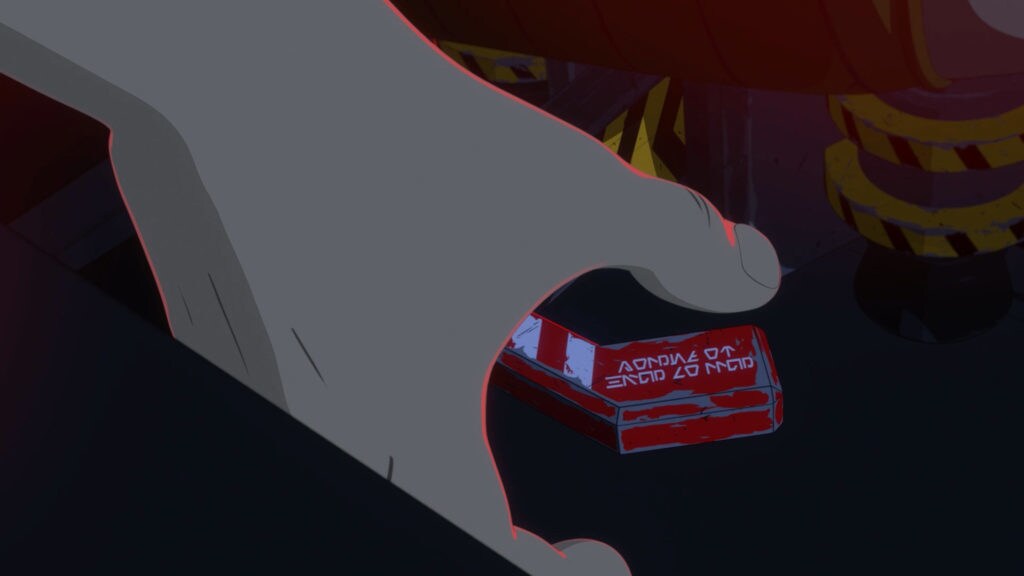 10. Good to know.
The Aurebesh lettering on Griff Halloran's ejection seat handle says "PULL OR PUSH TO DEPLOY."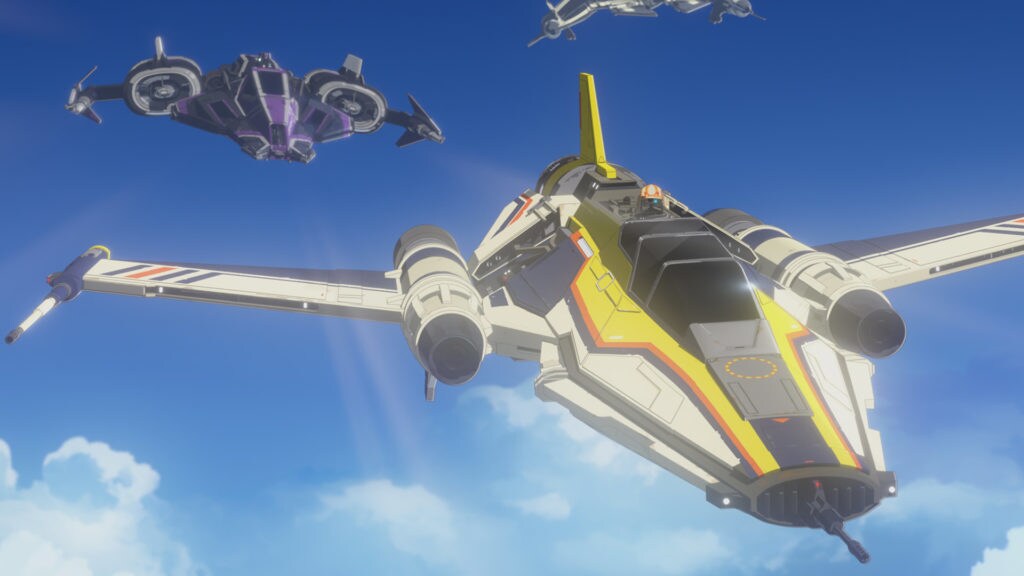 11. Design tells a story.
It was intentional to have a visual contrast between Marcus and Yeager, including their ships, to emphasize the rift between the two. While Marcus has a flashy racing ship, Yeager's ship was designed to feel like a fighter that hailed from the original trilogy era. The design evolved from a combination of original trilogy Star Wars ships and the Bell X-1, the ship in which Chuck Yeager broke the sound barrier. The striping and colors for Yeager's ship were based off of Bill George's paint scheme on his original model of the Fireball.
In case you missed this week's Bucket's List video, check it out below!
Bucket's List
https://www.starwars.com/video/buckets-list-the-platform-classic-star-wars-resistance
Star Wars Resistance airs Sundays at 10 p.m. ET/PT on Disney Channel.
StarWars.com. All Star Wars, all the time.