Find out the real-world connection between Nena and Neeku, and much more!
The second season of Star Wars Resistance is here! In Season Two, pilot Kazuda "Kaz" Xiono and his friends aboard the Colossus search for the Resistance base, but the First Order is in close pursuit. Visit StarWars.com following each episode for "Bucket's List Extra," an expansion of our weekly fun-facts video series Bucket's List, often featuring never-before-seen concept art and stills from the show. In this installment, we look at "The Engineer."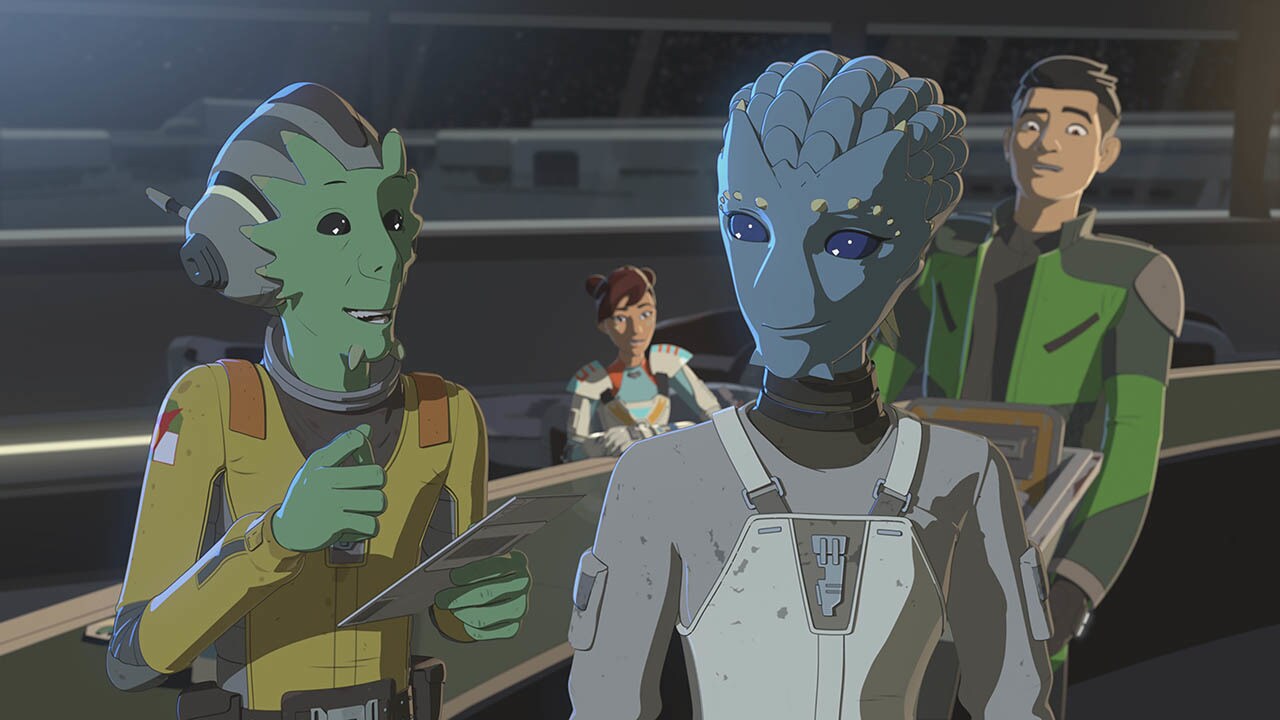 1. When Neeku met Nena.
Meghan Falcone plays Nenavakasa "Nena" Nalor in "The Engineer." If you thought she had good chemistry with Josh Brener's Neeku, there's good reason: the actors are actually married.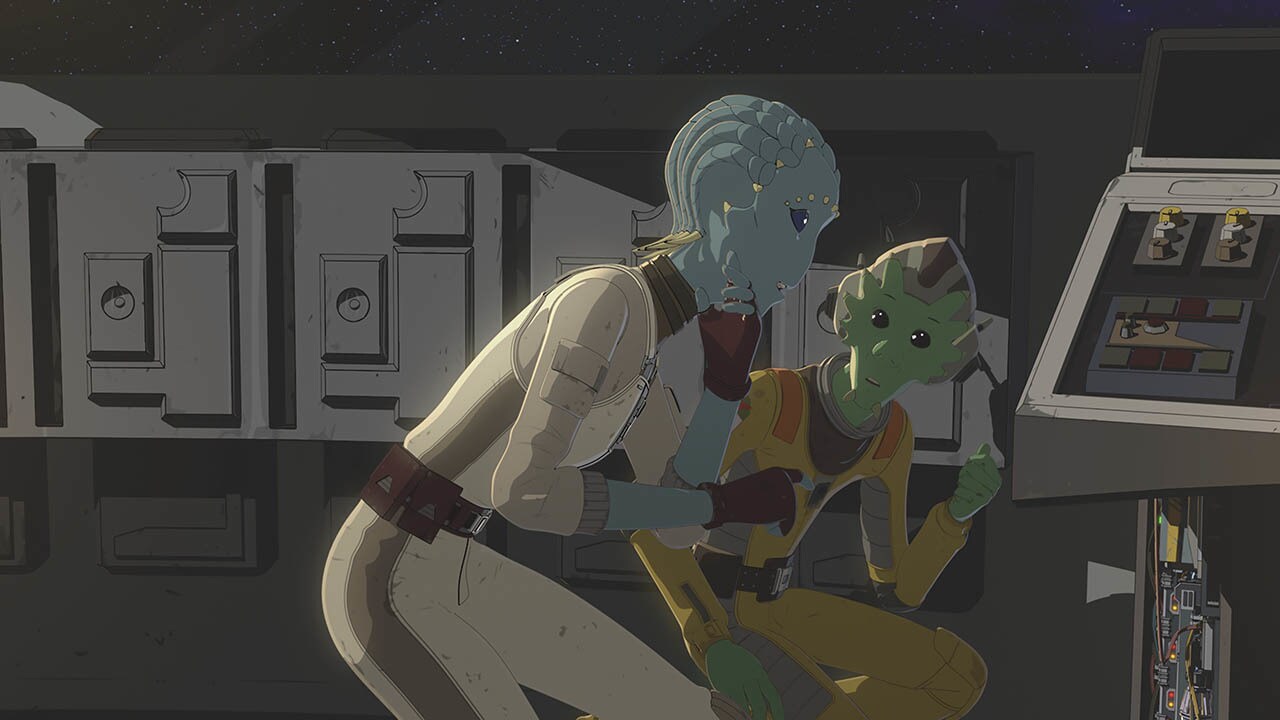 2. When Neeku almost met Nena.
In an earlier cut of the episode, Neeku accompanies Kaz and Synara to Nena's battered ship. This was where they were to meet, and Neeku would have been dumbstruck upon first seeing her.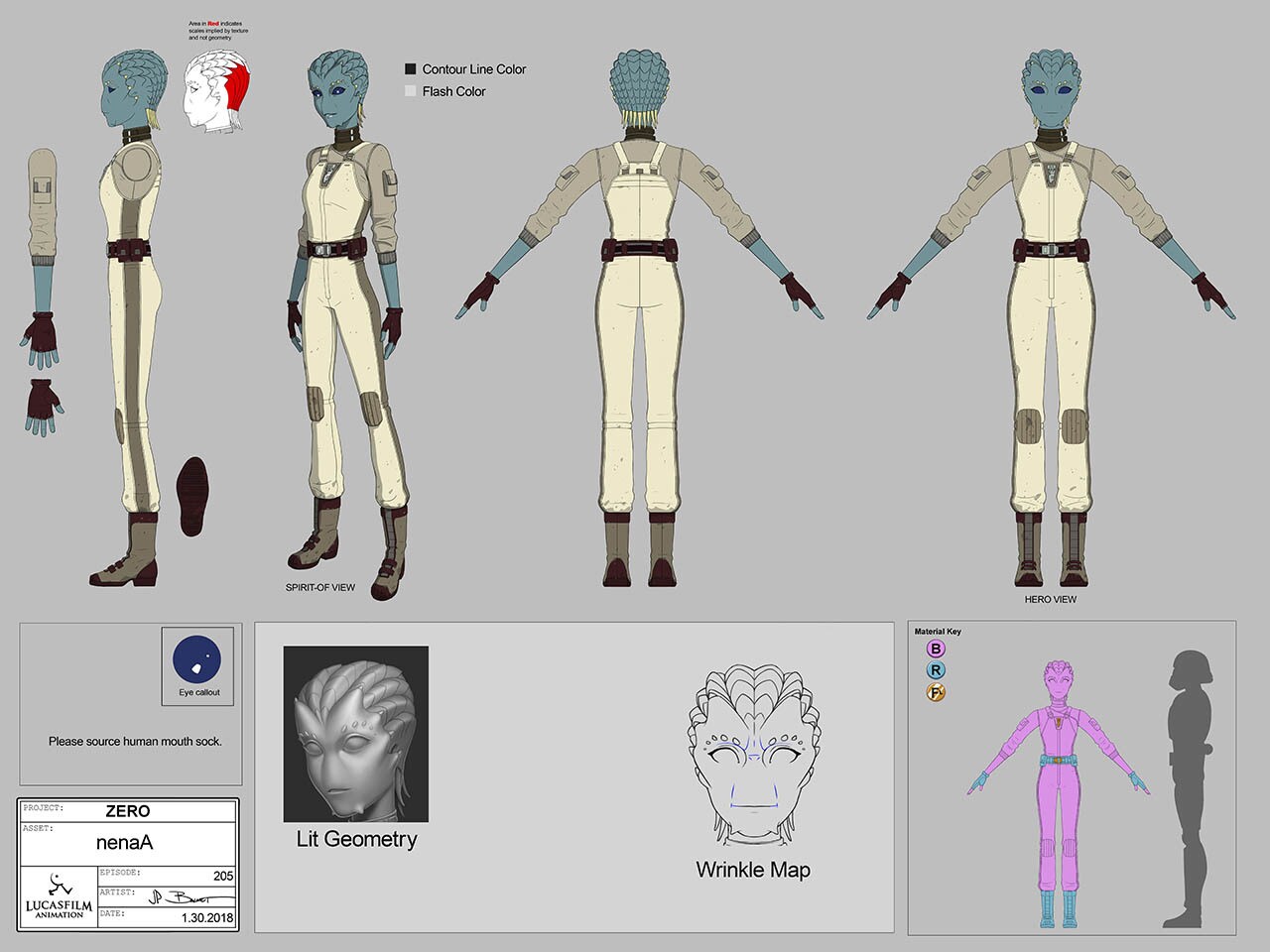 3. Nena is a Nikto.
Not mentioned in the final episode is that Nena is also a Nikto. The Nikto species has a variety of different races with different appearances.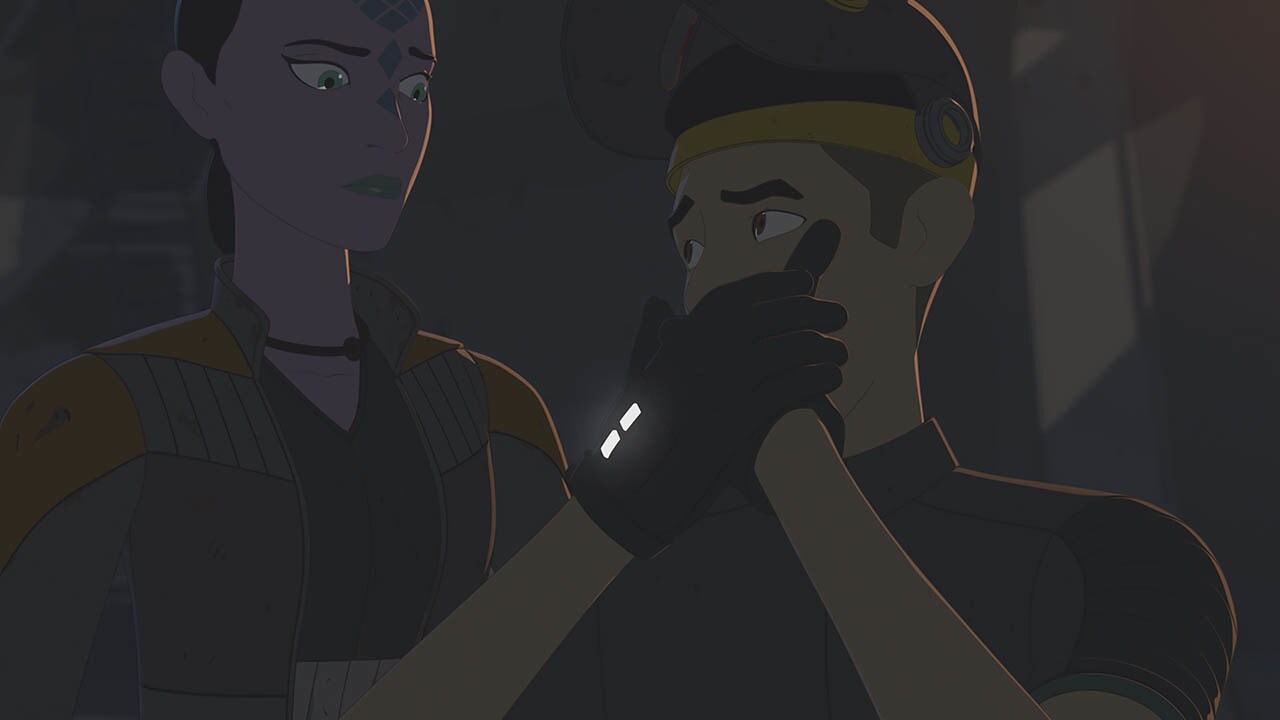 4. Going Gork.
An earlier version of the episode had Kaz run into Gork the Gamorrean while he was sneaking to investigate the pirate power siphoning. Synara would come to the rescue by punching Gork out cold, but then demand to know what Kaz was up to. Either way, Kaz's sneaking skills still leave much to be desired.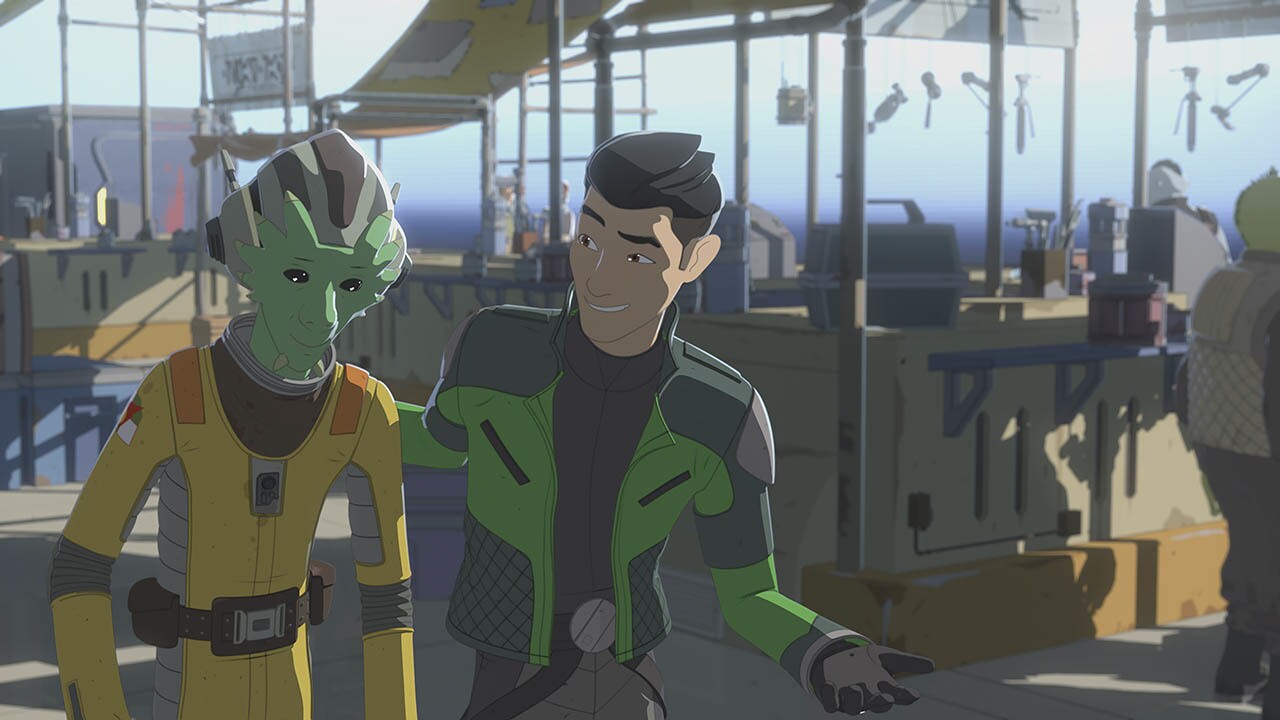 5. The secrets of bantha herding remain.
The episode originally ended with Kaz, hoping to learn more about Neeku's past, asking him about bantha herding. Neeku would then go on and on -- in great detail -- about the activity.
Star Wars Resistance airs Sundays at 6 p.m. ET/PT on Disney XD, Sundays at 10 p.m. ET/PT on Disney Channel, and is available on the DisneyNow app.
StarWars.com. All Star Wars, all the time.
Site tags: #StarWarsBlog, #BucketsListExtra