Learn about early concepts of the massive jakoosk creature and more!
The second season of Star Wars Resistance is here! In Season Two, pilot Kazuda "Kaz" Xiono and his friends aboard the Colossus search for the Resistance base, but the First Order is in close pursuit. Visit StarWars.com following each episode for "Bucket's List Extra," an expansion of our weekly fun-facts video series Bucket's List, often featuring never-before-seen concept art and stills from the show. In this installment, we look at "Live Fire."
Bucket's List Extra -- "Live Fire"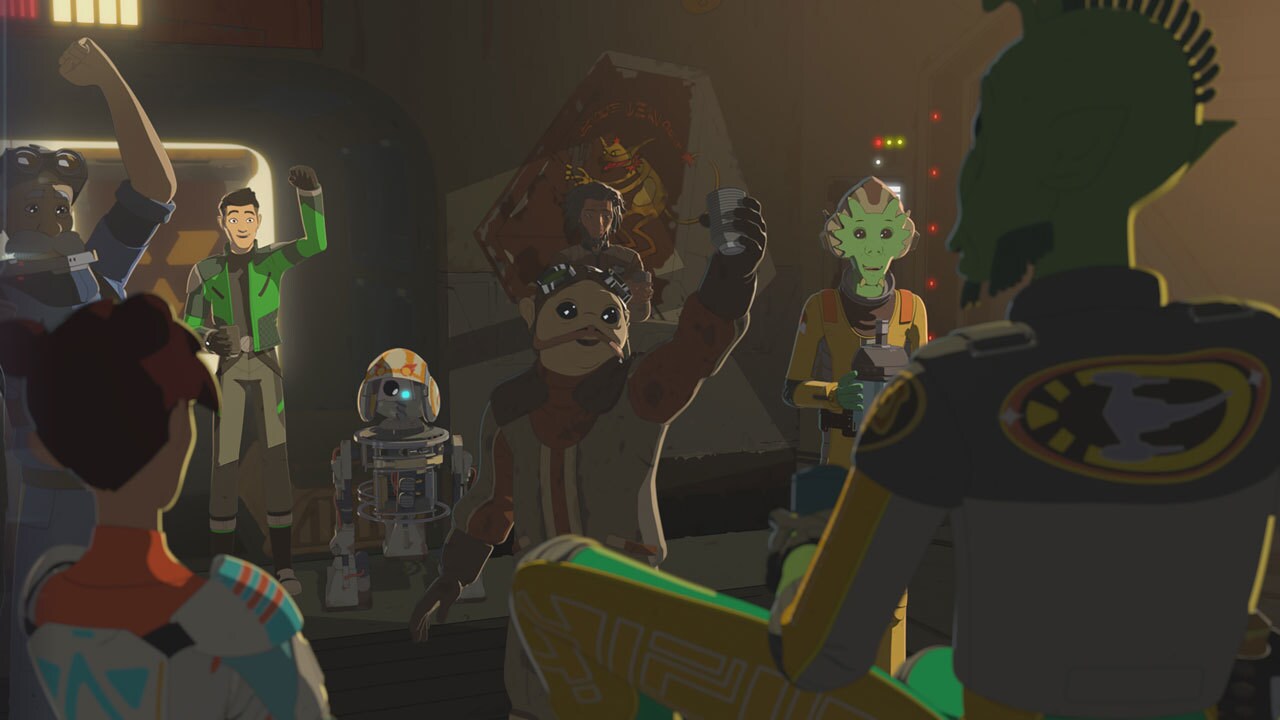 1. Choosing sides.
Lin Gaava, who we met in Season One as part of Jace Rucklin's racing team, has joined the First Order alongside him. Gorrak Wiles, on the other hand, has stayed aboard the Colossus, and can be seen cheering to Hype's success.
2. Meet Lt. Galek.
This episode marks the introduction of Lt. Galek. As per First Order military protocol, the honorific "sir" can be applied to both men and women officers. An earlier version of the script named her Lt. "Jimes."
3. I'll take that bet.
Earlier versions of the story had patrons in Aunt Z's bar betting on the outcome of the training missions, with Neeku and Wiles involved.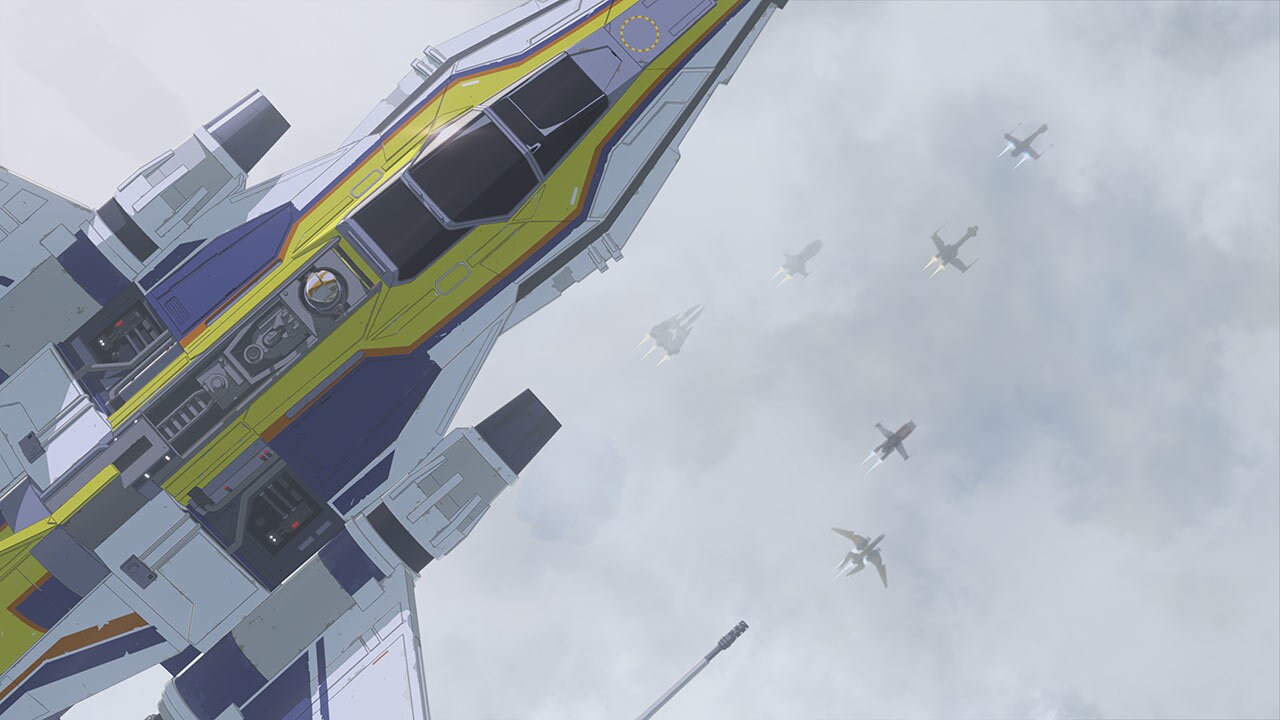 4. Set for stun.
Technically, starship weaponry doesn't have stun-settings, but the phrase is used commonly and informally to describe low-power settings, even in ship-to-ship weapons.
5. Look at the size of that thing!
"The creature on the ice moon was known simply as 'ice creature' in early story development," says Pablo Hidalgo of the Lucasfilm Story Group. "At one point, it was a thranta -- a flying manta-like creature based on old Ralph McQuarrie designs. It continued to evolve into something scarier and uglier, briefly becoming an 'ice brith' in the script before its final form, the jakoosk, ended up in the finished episode."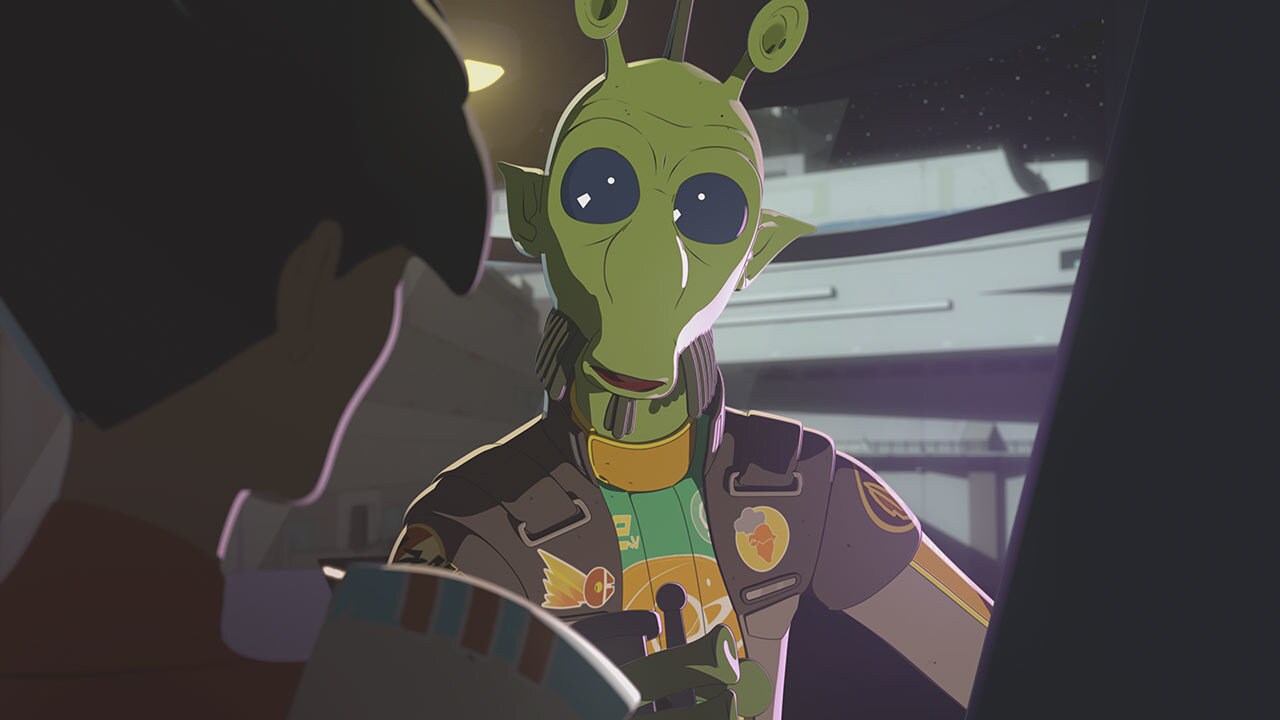 6. Hyped up.
There's a hint of Hype's age when he recalls the days of the Empire of his youth; the Empire's been gone for almost 30 years.
7. X marks the spot.
"The First Order X-wing drones are a new design for Star Wars, made for this episode," art director Amy Beth Christenson tells StarWars.com. "They're pared-down replicas that the First Order TIE pilots use for practice." These drones have no cockpit, and feature a few nods to early Clone Wars-era designs, like wings similar to the ARC-170, and some visual cues to vulture droids.
Watch the Bucket's List video for "Live Fire!"
Star Wars Resistance airs Sundays at 6 p.m. ET/PT on Disney XD, Sundays at 10 p.m. ET/PT on Disney Channel, and is available on the DisneyNow app.
StarWars.com. All Star Wars, all the time.
Site tags: #StarWarsBlog, #BucketsListExtra