Plus, check out a new tote featuring the Hutt twins and other print-on-demand items inspired by The Book of Boba Fett.
Bring Home the Bounty revealed a galaxy of Star Wars products, but the fun's not over! Every Tuesday, StarWars.com will showcase select new Bonus Bounties, featuring collectibles, print-on-demand offerings, and more based on The Book of Boba Fett, now streaming only on Disney+, as well as the legacy of bounty hunters. Check StarWars.com each week, and get your tracking fobs ready. 
This week, Bonus Bounties debuts a new Gentle Giant statue featuring Boba Fett seated on the throne of his former employer Jabba the Hutt, based on the end-credit scene in The Mandalorian that announced The Book of Boba Fett, and more!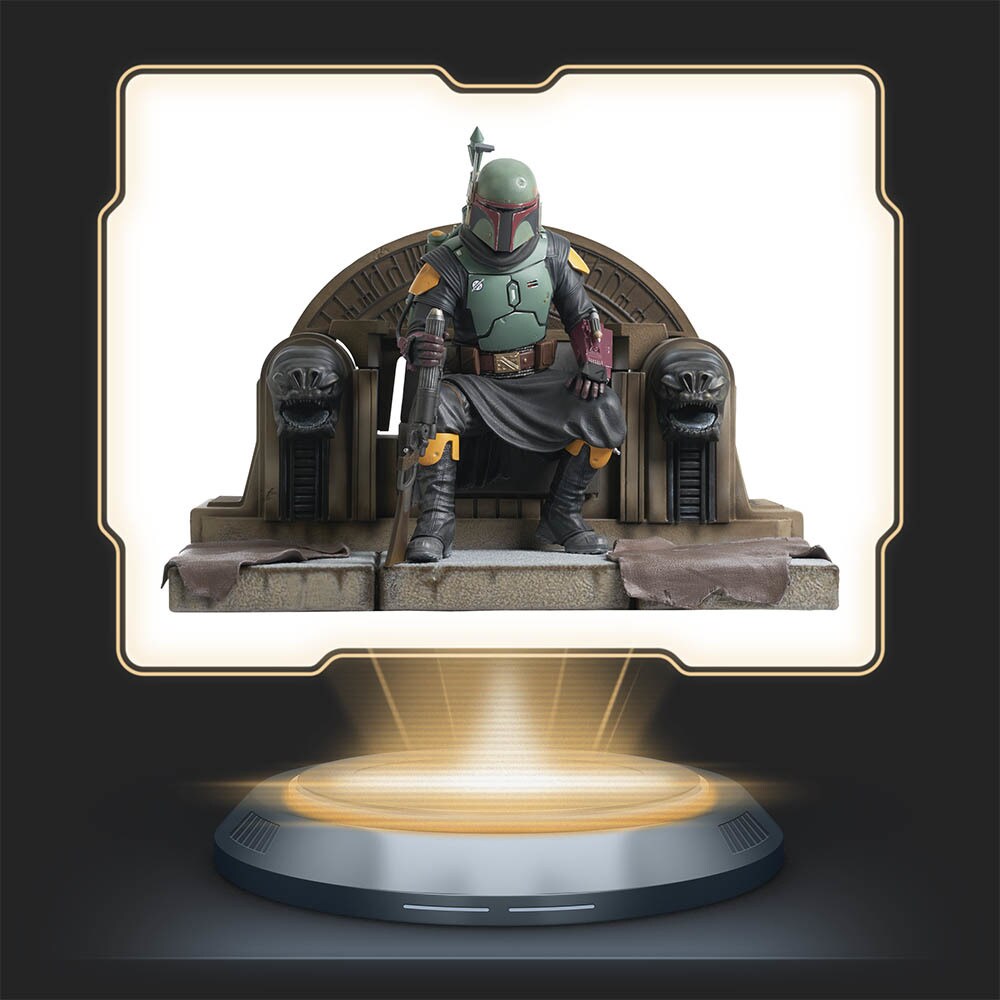 Boba Fett on Throne Premier Collection 1/7 Scale Statue by Gentle Giant
Meet the new Daimyo of Tatooine. After usurping Bib Fortuna and taking over Jabba's palace, Boba Fett is ready to rule with respect. Measuring approximately 12.6 inches wide and 9.4 inches tall, this statue of Boba Fett features high-definition digital sculpting and hand-painted details and is limited to only 1,000 pieces.
The Book of Boba Fett Chapter 3 Tote, Sweatshirt, and Tee by Fifth Sun
The Hutt twins from The Book of Boba Fett grace a new tote bag design, perfect for stowing a small fan and other travel essentials. Check out Fifth Sun's latest offerings including a stylish tee featuring Boba riding a bantha, as well as other print-on-demand items.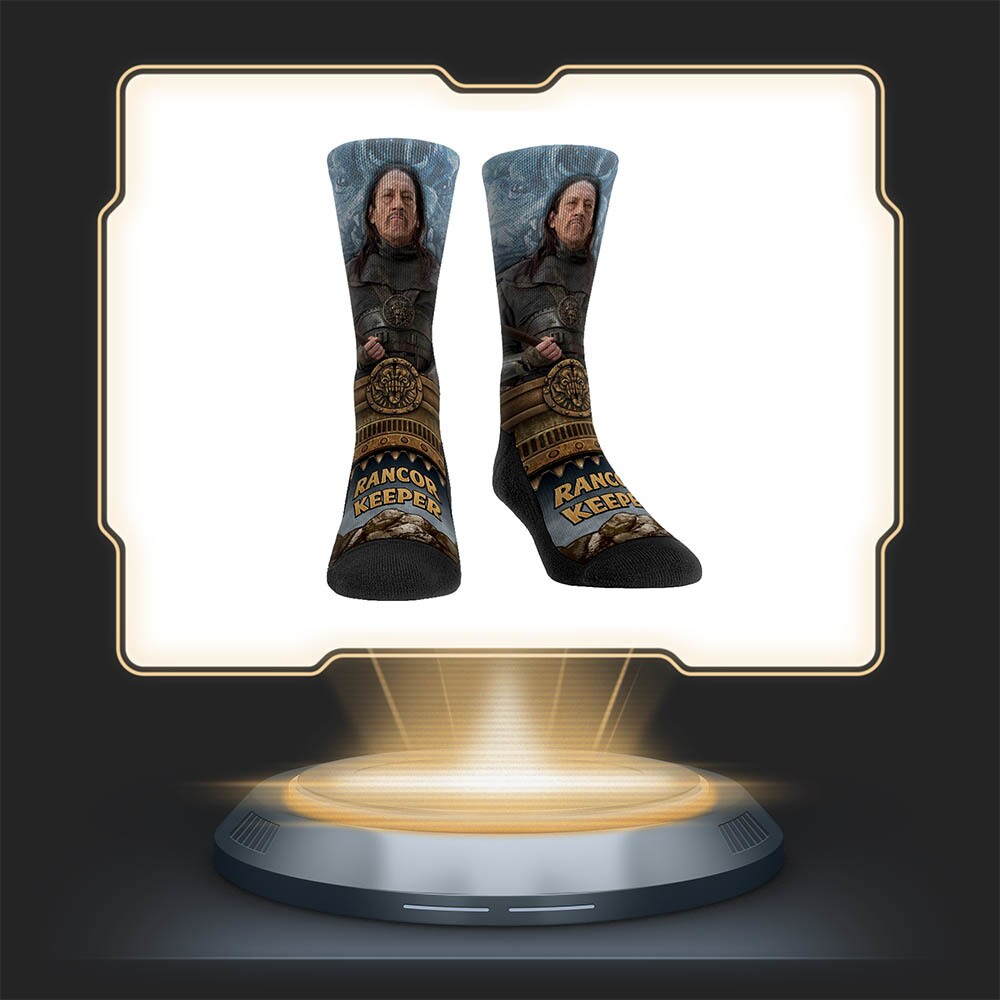 The Book of Boba Fett Socks by Rock 'Em Socks
There's a new rancor keeper on Tatooine and on these socks.
The Book of Boba Fett TOPPS NOW and Digital Cards by TOPPS
Relive your favorite moments from Chapter 3, with TOPPS NOW physical releases and Digital Cards available in the Star Wars: Card Trader app.
Visit StarWars.com every Tuesday through February 15 to see the latest and greatest Bonus Bounties.