Plus, check out a new sweatshirt featuring Bib Fortuna's kitchen droid and other print-on-demand items inspired by The Book of Boba Fett.
Bring Home the Bounty revealed a galaxy of Star Wars products, but the fun's not over! Every Tuesday, StarWars.com will showcase select new Bonus Bounties, featuring collectibles, print-on-demand offerings, and more based on The Book of Boba Fett, now streaming only on Disney+, as well as the legacy of bounty hunters. Check StarWars.com each week, and get your tracking fobs ready. 
This week, Bonus Bounties debuts a new Star Wars: The Vintage Collection version of Boba Fett and more! Check out all the new targets below, and happy hunting.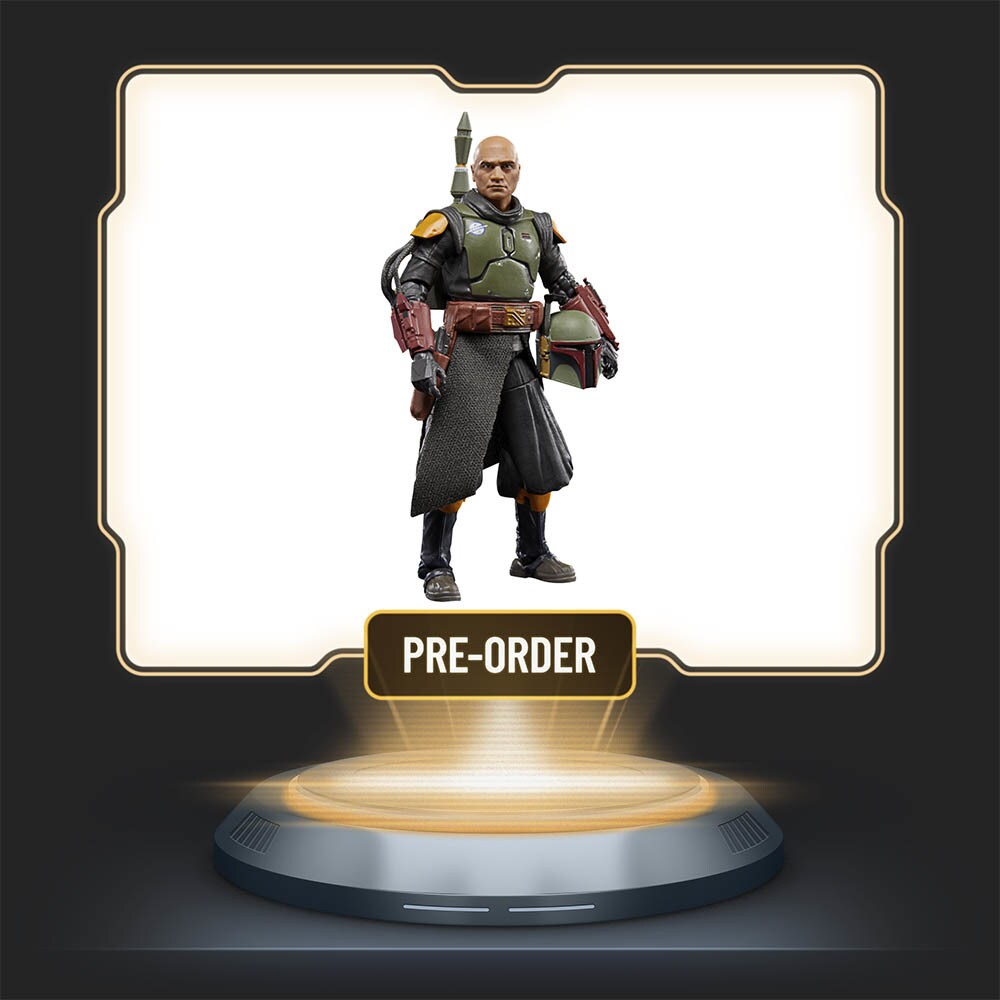 Star Wars: The Vintage Collection Boba Fett (Morak) by Hasbro
"I want my armor." So said Boba Fett in The Mandalorian, and once he got it back there was no stopping the legendary bounty hunter. Hasbro's new 3.75-inch figure depicts Fett as he appeared after regaining and repainting his gear in The Mandalorian, helping Din Djarin on an important mission on Morak.
The Book of Boba Fett Chapter 4 Sweatshirt, Tote, and Tee by Fifth Sun
Bib Fortuna's droid chef turned out to be a memorable, if not entirely effective, opponent for Boba Fett and Fennec Shand. Fifth Sun celebrates the multiple-armed, knife-wielding mechanical menace with a fun new sweatshirt, as well as Boba and Fennec with a stylish tote and tee, respectively.
The Book of Boba Fett Chapter 4 TOPPS NOW and Digital Cards by TOPPS
Relive your favorite moments from Chapter 4 with TOPPS NOW physical releases and Digital Cards available in the Star Wars: Card Trader app.
Visit StarWars.com every Tuesday through February 15 to see the latest and greatest Bonus Bounties.